Do You Need a Greens Powder? Here's What the Experts Say.
They're all over your social media feeds, but do they actually work? We turned to a pharmacist and dietician for answers.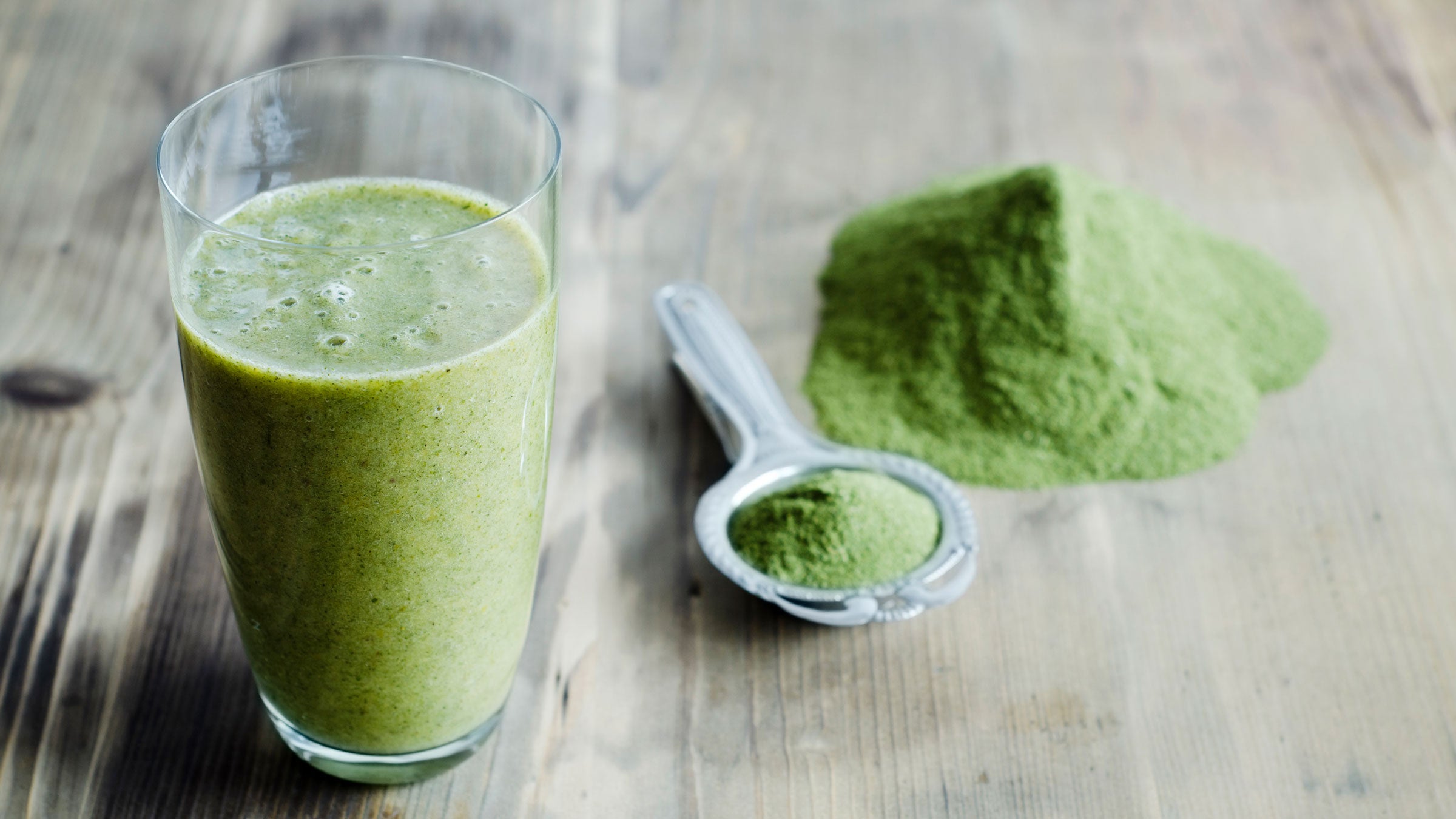 Getty/Westend61
Heading out the door? Read this article on the new Outside+ app available now on iOS devices for members! Download the app.
Most active people know what they need to do to perform at their best: a combination of quality nutrients, exercise, and sleep. But with work and social obligations, it can feel like a lot to manage, especially when it comes to nutrition. According to the CDC, only roughly 11 percent of U.S. adults eat the recommended amount of fruits and vegetables. As a result, we're looking for shortcuts. Though they've been on the market for years, greens powders have recently garnered a lot of attention and press.
As the supplement industry grows—it hit $71 billion in 2021 and is expected to reach $128 billion by 2028—so does the potential for greens powders. Forecasters expect this speciality market to jump from $279 million to $477 million by 2030.
Are Greens Powders Worth It?
You can't listen to a podcast or browse social media without encountering ads for Athletic Greens or Bloom Nutrition. But the question remains: Are powdered greens good for you?
Well, sort of. If you eat a good amount of produce but want to fill in a few gaps, leaning on a greens powder could be helpful. But these supplements aren't a replacement for fruits and vegetables.
"In general, I recommend that people start by eating more greens rather than purchasing a greens powder," says Sydney Greene, a registered dietician and nutritionist. "Our bodies know how to break down and absorb the nutrients from food, and there is not enough long-term evidence to support consuming a greens powder instead of vegetables."
It also may give you a false sense of security. "The aspiration is to be healthier and to build those better habits," says Neal Smoller, a holistic pharmacist. "We've been convinced by the wellness industry that taking supplements is a wellness practice. It's an action, and it feels like you're doing something, but the end result doesn't change anything."
However, there are some instances in which a supplement may make sense. "If you're traveling and will not have access to fresh vegetables, or have a hard time digesting lots of green vegetables, taking a greens powder can help make sure you meet your nutrient needs," Greene says. She also recommends putting one in a smoothie if you're resistant to the addition of whole produce.
What's in Greens Powders?
To understand what actually goes into these supplements, we compared the top ingredients and nutrition profiles of three popular brands.
1. Athletic Greens AG1
Top ingredients: Spirulina, apple powder, wheatgrass juice powder, alfalfa powder, chlorella powder, barley, acerola fruit juice powder extract, broccoli flower powder, pineapple fruit concentrate, and bilberry fruit extract.
2. Garden of Life Raw Organic Perfect Food Green Superfood Original Powder
Top ingredients: Barley grass juice, alfalfa grass juice, oat grass juice, wheatgrass juice, kamut grass juice, apple, beet, broccoli, carrot, and spinach.
3. Amazing Grass Greens Blend Superfood
Top ingredients: Wheat grass, barley grass, alfalfa grass, spinach, spirulina, chlorella, broccoli, rose hips, pineapple, and carrot.
So what should you make of these nutritional profiles? These are all beneficial ingredients, but there's an important caveat to keep in mind: The actual amount of each is minuscule. "If a blend has 2.4 grams in one scoop, and that blend has 20 or 30 different ingredients, you're talking about getting less than 100 milligrams of apple or broccoli," Smoller says.
Are Powdered Greens Good for You?
That's not the only caveat to consider. These powders, unlike whole vegetables and fruit, are low in fiber. "Fruits and vegetables contain fiber, and fiber is exceptionally important for your gut health," Smoller says. "Just because there are fruits and vegetables in the powder, they can make the claim that it's good for gut health, even though they don't have enough of the ingredient to actually produce gut-improving benefits."
The three brands we looked at have between 1 and 3 grams of fiber per serving. (The recommended four to five servings of produce per day would typically contain at least 15 grams.) Some powders also have probiotics, which support your gut health. However, you typically get these microorganisms through real foods such as yogurt, miso, and pickles.
You can also overdo it on nutrients. For example, excessive amounts of niacin may cause skin flushing and dizziness. Plus, large quantities of certain nutrients can interfere with medications. Check with your healthcare provider before using a greens powder.
How to Find the Best Greens Powder for You
If you want to use a greens powder as a supplement, keep a few things in mind. "Do your research and avoid powders made with artificial sweeteners or flavorings," Greene says.
She also recommends looking for products with a third-party certification. "Third-party testing is crucial when purchasing a greens powder, as supplements are not regulated by the FDA," Greene says. "Third-party testing ensures the purity, potency, and identity of ingredients." She suggests looking for stamps of approval from ConsumerLab.com, NSF International, or U.S. Pharmacopeia.
ConsumerLab.com conducted a test of greens powders recently and found small amounts of lead in some brands. Though the amount was not of concern for most adults, the company advises against daily use for children or anyone who is pregnant or breast-feeding.
Corrections:
(08/14/2023) This story has been updated to correct the amount of fiber in produce. The recommended four to five servings of produce per day would contain 15 grams of fiber, not one serving. We regret the errors.
Lead Photo: Getty/Westend61