Healthy Recipes Designed for Runners
Long-distance running can be tough on the stomach. These foods can help.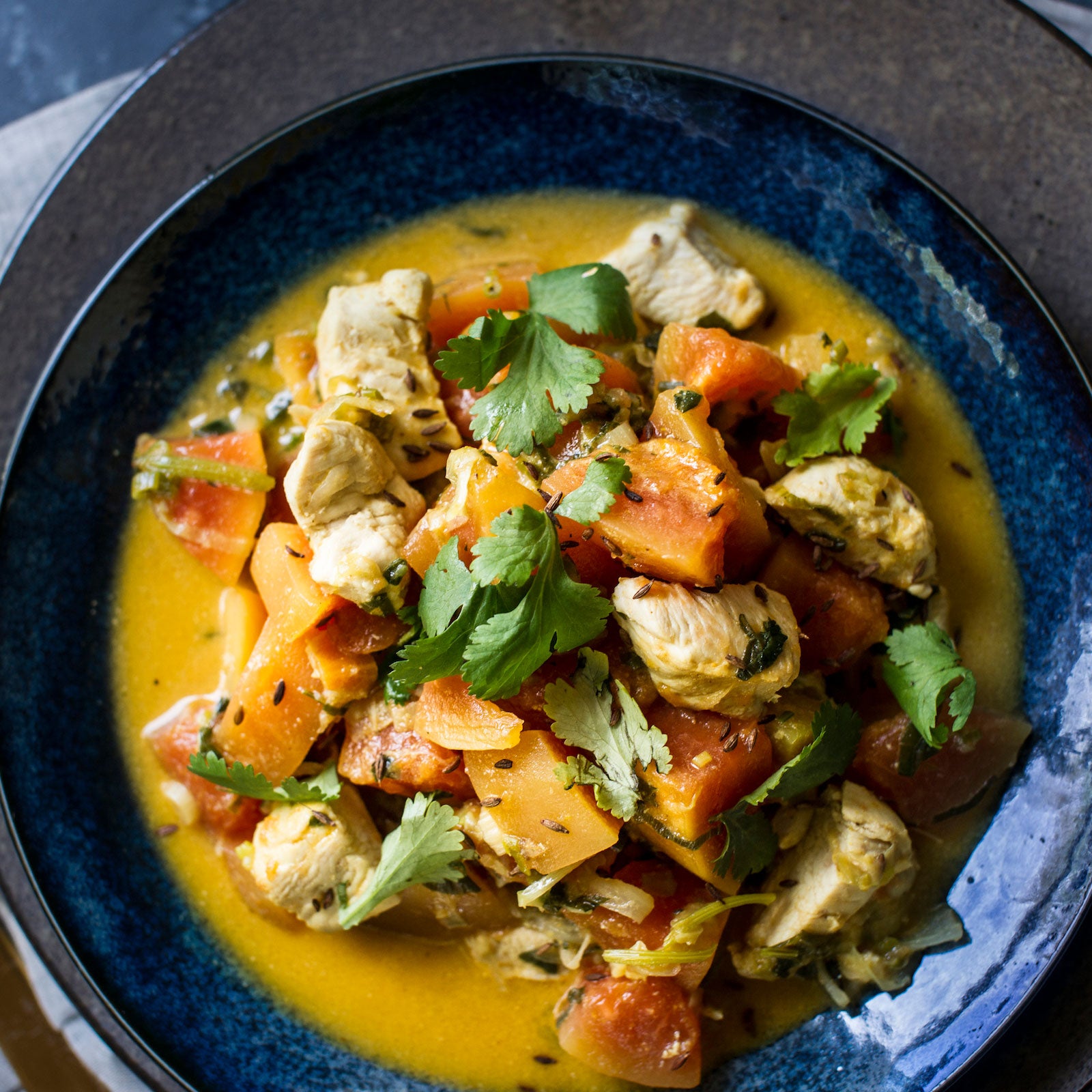 Heading out the door? Read this article on the new Outside+ app available now on iOS devices for members! Download the app.
Anyone with a thing for endurance knows that a long run can be hard on the stomach. Long-distance running poses a greater risk of gut damage than other endurance sports, says Ricardo Da Costa, an exercise scientist at Monash University in Melbourne, Australia. In ultramarathons spanning four hours or more, no one is safe; one survey of Western States Endurance Run competitors found that 96 percent reported GI distress.
"As soon as you start to go into competitive, intense endurance work, it just shreds the gut to bits," says Da Costa. He means that literally: the strain of high-intensity, sustained exercise can lead to cell death and small lesions in the stomach lining. That's why scientists, including Da Costa, are studying how to mitigate the effects of strenuous exercise on the digestive tract—and what we eat before and after long runs can make a big difference.
Your Gut On Ultrarunning
When you run, blood flow is diverted from the gastrointestinal tract to the muscles at work, providing them with oxygen and nutrients. In an hour of moderate exertion—jogging or light running—80 percent of blood supply to the gut is lost.
The nervous system also plays a part in GI distress. Running ignites the body's fight-or-flight response and the release of stress hormones, which shuts down digestion. This makes sense, evolutionarily speaking. "When you're in a fight or running away from something, you don't really need to digest," says Da Costa. In this compromised state, the stomach has a hard time processing the carbs and fluids needed to fuel exercise.
Over an extended period of time, running—especially ultra events that last four or more hours—can wear away at the lining of the stomach and intestines. With each run, cells in the gut die when starved of oxygen-rich blood, causing small cuts. These two processes especially disturb the upper gut and can bring on nausea, bloating, and vomiting. In the long term, continued wearing away of the GI tract can exacerbate symptoms of inflammatory bowel disease, such as diarrhea and abdominal pain, particularly in people predisposed to such disorders.
Hydration and Diet Can Help
Hydration and careful fueling can reduce gut distress in endurance athletes. Drinking enough fluids soothes the fight-or-flight response, reducing blood diversion. Eating small amounts of carbohydrates helps, too. "If the gastrointestinal tract senses there's food along it, it keeps blood flowing to the area," says Da Costa. The ideal rate is around 75 grams of carbs per hour, but that varies greatly between individuals and how much their stomach can handle.
In a recent review, Da Costa and his colleagues found that foods high in fermentable carbohydrates—like cow's milk, onions, and whole-wheat pasta—cause greater GI distress than other foods when eaten before a long run. When bacteria in the gut ferments those carbs for fuel, the process creates gas and water. This leads to pressure buildup in the intestine, bloating, and gas. The raised pressure in the intestine also signals to the stomach to stop digesting. 
Da Costa found that most participants who changed up their food choice before a long exercise session reduced adverse symptoms during activity by over 60 percent. These changes help reduce symptoms like nausea and gassiness and allow athletes to reap more nourishment from their prerun meals, because the nutrients from those foods are fully absorbed.
---
Run-Ready Recipes
To put these findings into practice, Da Costa and other nutrition experts from Monash University recently published a cookbook, Using Food as Medicine: Exercise and the Gut, which features recipes fine-tuned for endurance athletes. Here are two of Da Costa's favorites:
Chicken Papaya Curry with Rice
(Eat Three to Four Hours Before Exercise)
This meal is high in carbohydrates, protein, vitamins, and minerals—all important for fueling a big run. The authors swapped out mango for papaya, which produces less gas and water in the gut, and opted for lactose-free dairy. Makes four servings.
Ingredients
1 cup washed basmati rice

2 tablespoons olive oil (or garlic-infused oil)

2 skinless chicken breasts, diced

8 green tips of spring onion, chopped

2 cups white cabbage, shredded

1 large papaya, skinned, seeds removed, and cut into small cubes

1 handful of fresh coriander, finely chopped

1 heaped teaspoon fresh ginger, grated

1 chicken-stock cube, or stock powder dissolved in 6-7 ounces of hot water

1 handful of dried cranberries

1 teaspoon cumin seeds

2 heaped teaspoons mild curry powder

Salt and pepper to taste

3-4 ounces lactose-free skim milk

2 heaped tablespoons reduced-fat, lactose-free cream
Directions
Prepare and cook rice as indicated on the rice packet. 

While the rice is cooking, place olive oil, chicken, spring onion, and cabbage in a large nonstick pan. Cook over medium heat, stirring occasionally until cabbage is lightly brown and chicken is cooked through (the center of the meat has turned white). Add the papaya, coriander, and ginger. Stir to mix and cook for a further five minutes.

Add the chicken stock, cranberries, cumin, curry, salt, and pepper, and stir thoroughly. Cover and allow to simmer for a further five minutes.

Add the milk and cream, then simmer for another five to eight minutes, reducing the heat to low and stirring occasionally until the sauce has thickened slightly.
Athlete's Omelet 
(Eat After Exercise)
This omelet is high in protein, carbohydrates, and fats—ingredients crucial to muscle repair, recovery, and growth. Garlic-infused oil replaces bloat-inducing raw garlic, and lactose-free dairy keeps the active stomach happy. Makes four to six servings.
Ingredients 
3-4 ounces lactose-free skim milk

12 eggs (6 whole eggs plus 6 egg whites), beaten

1⁄2 teaspoon minced chives

Salt and pepper to taste

2 tablespoons garlic-infused olive oil

1 medium tin new potatoes, drained and diced

1 small green bell pepper diced

1 medium tin baby carrots, drained and sliced
Directions
Place the milk in a medium mixing bowl. Add the eggs, chives, salt, and pepper, and mix thoroughly.

Preheat the broiler to medium.

Add the olive oil to a medium oven-resistant nonstick pan. When the pan has heated through, add the beaten eggs. Immediately sprinkle the potatoes, pepper, and carrots evenly across the uncooked egg mix. Place the pan back on the heat for four to six minutes until a solid base has formed, taking care not to overcook the eggs.

Remove the omelet from the heat, and place the pan under the broiler until the top has become roasted.

Remove from the oven and allow to cool before cutting into slices.