The Only Chili Recipes You'll Ever Need
Stave off the fall cold with these three delicious recipes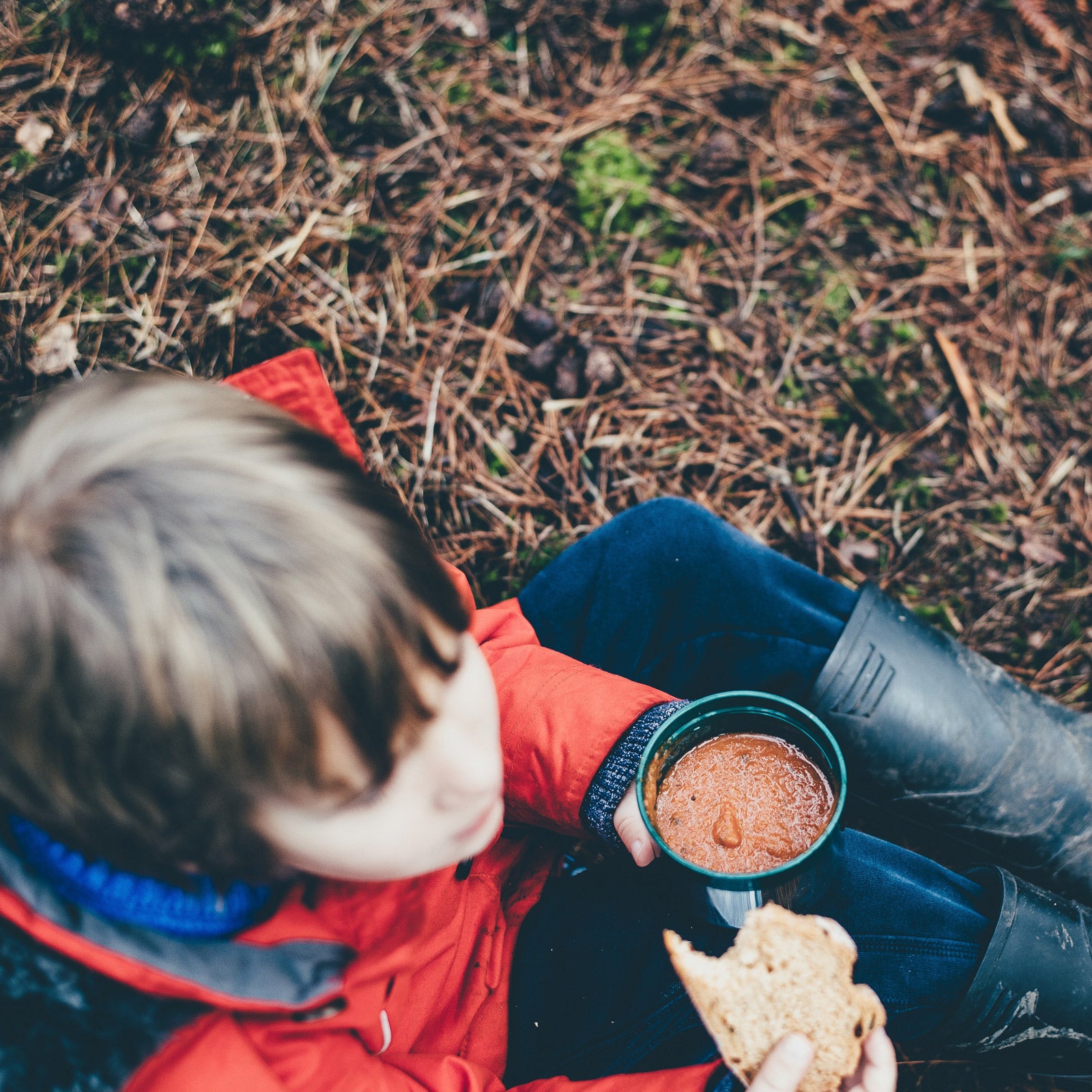 Annie Spratt/Unsplash(Photo)
Heading out the door? Read this article on the new Outside+ app available now on iOS devices for members! Download the app.
Fall is in full swing, which means it's chili season. Whether you take your chili in a paper cup at the ski lodge, scooped from a slow cooker on the kitchen counter, or bubbling over your biggest cast-iron pan in camp, we've got a recipe for you. Here's a sampling of our favorites.
Dirtbag Chili
Celebrity chef and van dweller Adam Glick has perfected his camp chili recipe after years of practice. His secret? Even in the backcountry, he doesn't settle for anything less than a Dutch oven or cast-iron pan. Sure, they're heavy, but they work for cooking pretty much anything and can be used on an open flame or a van-sized stovetop. Glick's variation features unexpected ingredients like bacon and apples.
Ingredients
1 pound bacon, cut into half-inch chunks
1 pound ground beef
1 yellow onion, diced large
2 Jazz apples, diced small
2 jalapeños, seeds and stems removed, finely chopped
4 cloves of garlic, finely chopped
2 cups crushed tomatoes with their juices (San Marzanos, if possible)
1 12-ounce dark beer (or beef stock if you prefer)
2 teaspoons Worcestershire sauce
1 tablespoon chili powder
1 teaspoon ground cumin
1 tablespoon smoked paprika
1 tablespoon kosher salt
1 16-ounce can kidney beans, drained
Directions
In a large pot, cook the bacon chunks until crispy. Scoop out bacon with a slotted spoon, leaving the hot fat behind.
Add the ground beef and cook until browned.
Add the onion and apples and sauté until tender.
Add the jalapeños and sauté until tender.
Add the garlic and sauté for approximately 30 seconds.
Add the remaining ingredients, cover, and simmer for one to two hours over low-medium heat (should be just small bubbles, not a vigorous simmer or boil). If you're using a Dutch oven at the campsite, simply cover the pot with a heavy lid and let it rest by the fire all day. The longer it simmers, the more flavor it will get.
Adjust seasoning as you wish—add more salt and spices if needed.
Ladle into bowls and garnish the way you like.
Vegan Chili
Ultrarunner and vegan cook Matt Frazier makes a mean, meat-free cowboy chili, and he shares the recipe in his latest cookbook, No Meat Athlete. Frazier recommends serving it over a base of rice or bulgur. Co-author Stepfanie Romine offers this tip for cooking chili perfectly: Timing is everything. "For rich, no-meat chili, be sure to cook both your spices and your tomato paste first—otherwise they don't have a chance to open up and their flavor gets lost. Cooking spices in a bit of fat helps release their volatile oils for more intense flavor," she explains. "Add your tomato paste after you've sautéed your vegetables, not when you add the liquid ingredients. Cook the tomato paste, stirring constantly, until it darkens in color, then add things like beans, broth, and diced tomatoes. These tips only take a couple extra minutes, but they add so much flavor!"
Ingredients
1 tablespoon olive or grapeseed oil
1 small onion, chopped
1 green bell pepper, chopped
1 cup canned hominy
2 cups packed collard greens, chopped
2 cloves garlic, minced
1/2 teaspoon salt
1 tablespoon chili powder
2 teaspoons cumin
1 1/2 teaspoons smoked paprika
1/2 teaspoon oregano
1 can stewed tomatoes
1 cup vegetable broth
1/2 cup brewed coffee
1 tablespoon hot sauce or other pepper sauce
1 16-ounce can black-eyed peas, drained and rinsed
1 16-ounce can kidney beans, drained and rinsed
6 to 8 cups cooked brown rice or bulgur wheat, for serving
Lime juice, for serving
Sliced avocado, for serving
Directions
Heat the oil in a large pot over medium heat.
Add the onion, bell pepper, hominy, and collard greens and cook, stirring frequently, for about seven minutes or until onion is lightly browned.
Add the garlic, salt, chili powder, cumin, paprika, and oregano and cook for an additional minute.
Add the tomatoes, vegetable broth, coffee, and hot sauce, and then stir in the beans.
Bring to a boil. Reduce the heat to medium and simmer, covered, for at least 25 minutes. The longer you cook the chili and the lower the temperature, the more the flavors will meld and the better the chili will taste.
Adjust the salt and seasonings to taste, and serve over cooked brown rice or bulgur wheat, with more hot sauce, lime juice, and sliced avocado for garnish.
Lazy Foodie Chili
Greek-American distance runner Alexi Pappas, who made her marathon debut in Chicago this fall, makes a simple bison chili in her Instant Pot. She brings her Mediterranean roots to her cooking, swapping out kidney beans for lentils and adding flavor and texture with ingredients like red wine and cauliflower. Pappas serves her chili with fresh oatmeal whole-wheat bread, and sometimes she'll toss wild rice straight into the pressure cooker, where it soaks up the bone broth and makes for an even heartier stew.
Ingredients
1 pound ground bison or big chunks of lamb
4 cups precooked lentils
3 cups grass-fed beef bone broth
5 medium tomatoes
1 red onion
1/3 cup red wine
2 medium sweet potatoes
1/2 cauliflower head
1 whole garlic clove, peeled
Chili powder
Salt
Pepper
Directions
Separate meat into chunks, and chop all the vegetables.
Pop all ingredients into the Instant Pot.
Set the Instant Pot on the Stew/Chili setting, and you're less than an hour away from the perfect meal.
Lead Photo: Annie Spratt/Unsplash
Trending on Outside Online