How to Eat Better
The secret to a healthy diet that endures? Find your tribe.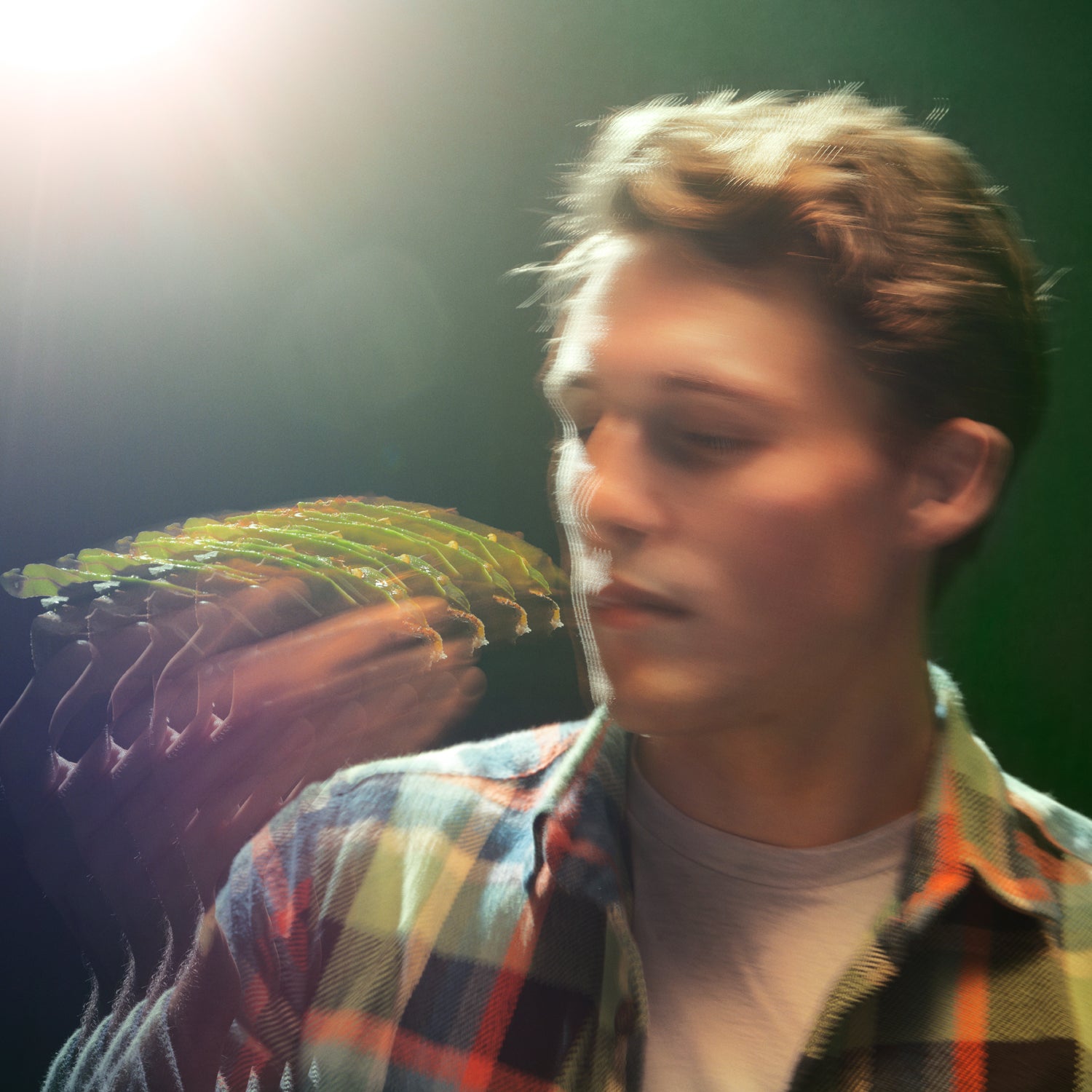 Heading out the door? Read this article on the new Outside+ app available now on iOS devices for members! Download the app.
Dan Buettner's 2008 book, The Blue Zones, spelled out the nine common habits of the world's longest-living communities, from Sardinia, Italy, to Okinawa, Japan, to Costa Rica's Nicoya Peninsula. It was an instant bestseller that endeared Buettner to the talk-show circuit and converted him into a unique kind of foodie.
Life-Hacking Special

Find out how to eat, train, work, and sleep better in our all-encompassing
life-hacking special
.
The prescriptions for longevity detailed in The Blue Zones ranged from guidelines for physical activity (moderate exercise is better than rigorous training) to family time (make it a priority) and even religion (participating in spiritual community is crucial). But it was the dietary lessons that had the most lasting personal impact on Buettner. His latest book, The Blue Zones Solution: Eating and Living Like the World's Healthiest People, is the result of his quest to understand exactly how our meals affect our lives. In it, Buettner reveals some surprising nuances to the familiar Mediterranean diet, decodes the spice racks of Okinawans, and trumpets the power of that ubiquitous Costa Rican dish gallo pinto. But the most compelling discoveries weren't what these cultures eat but how they eat—and the important ways their rituals around food determine what ends up on their plates. 
The clearest lessons come from America's Blue Zone, Loma Linda, California, outside Los Angeles—home to one of the highest concentrations of Seventh Day Adventist Christians in the world. Residents there live up to a decade longer than other Americans, and rates of heart disease and cancer are more than 60 percent lower. "What the Adventists teach us is more about social networks," says Buettner. "The reason they can eat well for a lifetime is that they hang out with other Adventists."
The Adventist diet is inspired by the Bible and resembles what your hyperfit yoga and ultrarunning buddies graze on: lots of fruits and vegetables, small amounts of dairy, smaller amounts of meat, and almost zero added sugar. Their ability to maintain this menu while living in the land of the Happy Meal has everything to do with the fact that healthy eating has become institutionalized in Loma Linda, where the largest grocery store doesn't even stock meat.
"Like the Adventists, you want to shape your environment so it becomes easier to eat the right things—your kitchen but also your social environment," says Buettner. "Eating and shopping with friends who eat the way you want to will have a substantial influence." This means always stocking up on the same staples, like beans, sweet potatoes, oatmeal, and honey; mastering a handful of plant-based recipes you love; and, whenever possible, sharing meals with people who support your goals.
Structuring your life to create predictable meals may sound boring, but Buettner insists that the repetition creates healthy—and pleasurable—rituals. "Growing food and preparing, serving, and eating meals are all sacred practices in Blue Zones." 
Pro Tip: Get Familiar with Your Oils
The fact that high-quality extra-virgin olive oil has become a hipster rage is both extremely annoying and a good thing for heart health: EVOO, as it's known, is among the healthiest fats. But how does one tell a premium oil, with its superior nutrition and flavor, from all the pretenders and then use it properly? We asked Greg Bernarducci, co-owner of New York pour-your-own EVOO bar O Live Brooklyn, for his tips.
The number one thing to look for in a premium olive oil is a crush date or harvest date. If it's within the past year, you most likely have a good bottle. The best-by date is meaningless.
Avoid major brands. Those bottles have been sitting around on shelves for God knows how long. 
Don't worry about where it comes from. We carry olive oil from all over—Italy, Spain, Portugal, California.
Olive oil goes rancid. After 12 months, throw it out. 
The notion that you can't cook with it at high heat is wrong. That's only true of low-quality oils. High-quality oils are low in free fatty acids and have a higher smoke point. You can cook with them up to 420 degrees.
You Can Hack It: Resources for Rapid Improvement
Mark's Daily Apple: The gospel of paleo guru Mark Sisson, from nutrition strategies to recipes to training regimens. 
Kitchen Hacks: How Clever Cooks Get Things Done ($12): Published by the folks behind Cooks Illustrated, this 368-page book offers more than 1,000 tips to help you improve your homemade meals. The most important one: how to make the best bacon. 
@tinaemelie: Follow elite Swedish ultrarunner Emelie Forsberg's Twitter feed to get recipes for delicious and effective post-race recovery foods.
My Way: Climber, Photographer, and Filmmaker Jimmy Chin
"The biggest challenge I face is maintaining energy on big days. I don't drink coffee, because the spike is too hard, but I found this wild-harvested Ayurvedic supplement called Hanah One. It helps me with mental acuity, and it's also an immune booster. I live on it now—and I'm the biggest skeptic, because I've had everything put in my face."