Ultrarunning's Humble Champion
With a series of impressive 100-mile wins under his belt and perhaps the most fitting name ever bestowed upon a shoe-salesman-slash-ultrarunner, Mike Foote seems to be doing everything right.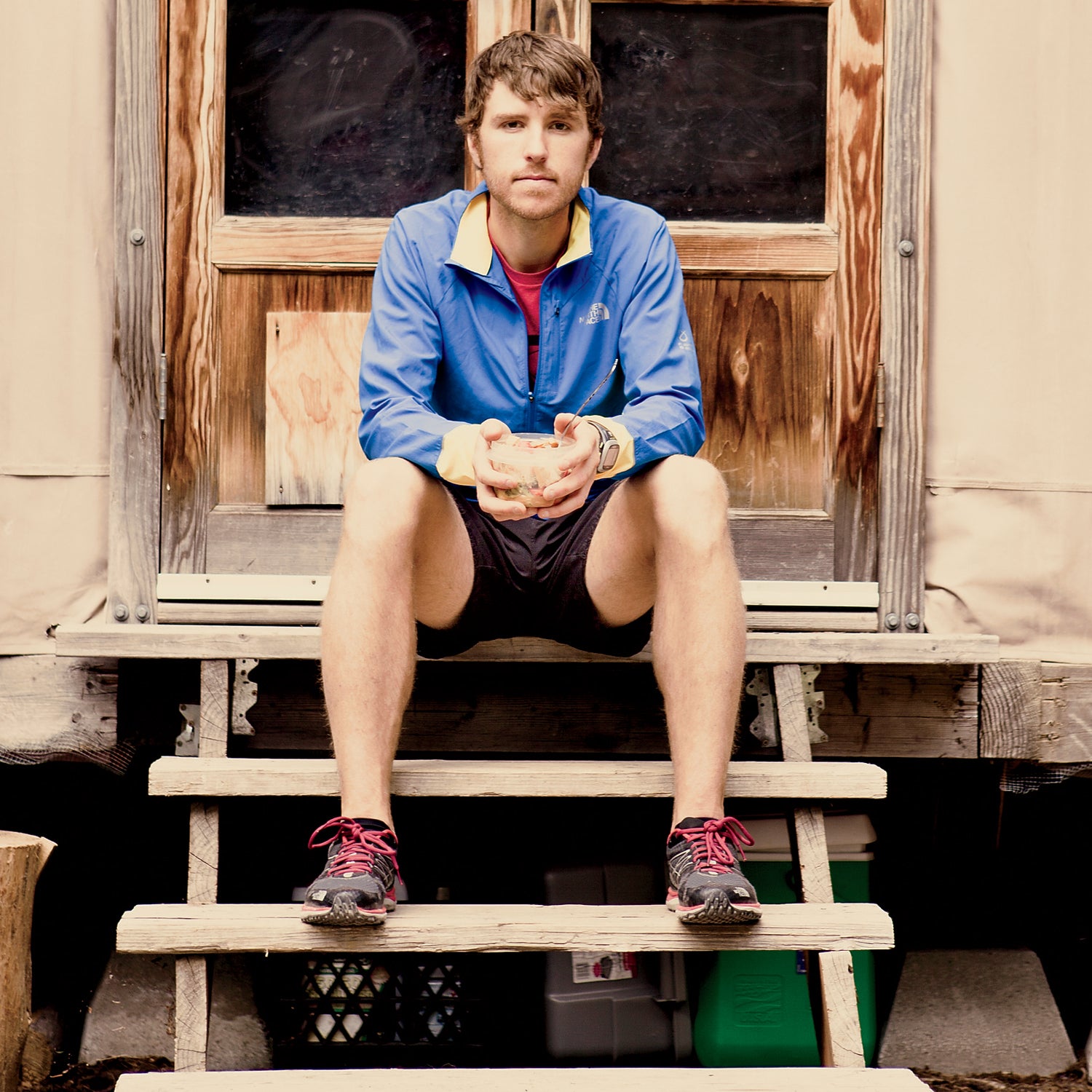 Paolo Marchesi
Heading out the door? Read this article on the new Outside+ app available now on iOS devices for members! Download the app.
Ten years ago, ultrarunning was a solitary pursuit for fifty-somethings working their way through a midlife crisis. But as the sport has grown—participation has nearly tripled since 2007—and big-ticket sponsors like the North Face and Salomon have begun backing it, the balance has shifted toward younger, more competitive racers. Enter 30-year-old Mike Foote, a former shoe salesman who has quickly made his mark in the grueling sport.
FINDING HIS WAY: Foote ran his first ultra in 2009, fueled by Fig Newtons, and got lost for two and a half hours after taking a wrong turn. "I finally caught up with the last-place guy, who was carrying a half-gallon of orange juice and a large bag of Twizzlers," says Foote. "I had no idea what I was doing, but I was hooked."
ASCENSION: In 2011, Foote was the top American finisher at the Ultra Trail du Mont Blanc, a 100-mile race through the French Alps and the sport's marquee event. A year later he won the Ultramaraton de los Andes in Patagonia, set a course record at Wyoming's Bighorn 100, and finished third at the UTMB. The impressive showings earned him a full-time spot on the North Face national team. "As a chubby little baseball player growing up in Ohio," says Foote, "I never could have predicted that this would be my life."
SWEET REWARDS: Foote loves racing, but it's the stuff that goes with it that he enjoys most. "The people are amazing, and the landscapes are stunning," he says. "Plus, you get to eat all the ice cream you want." Foote even helped create a flavor at the local parlor—vanilla ice cream mixed with Nutella, espresso beans, and salted caramel—called Endurance.
SOCIAL CLIMBER: As race director for Missoula shop Runner's Edge, Foote splits his time between training and organizing events. "I've always loved being part of a vibrant community," he says. "Both racing and race directing fulfill those desires."
UP NEXT: In September, two weeks after his fourth UTMB, Foote will fly back to Montana to oversee the Rut 50K, which he cofounded in 2013 and is now part of the Sky Runner World Series, an international championship of high-altitude endurance races. The only problem with being in charge? "I can't race it."
Trending on Outside Online