Healthy Habits
One Weakling's Quest to Become a Gym Rat
I'm a seasoned outdoorsperson but I've never lifted weights. How hard could it be?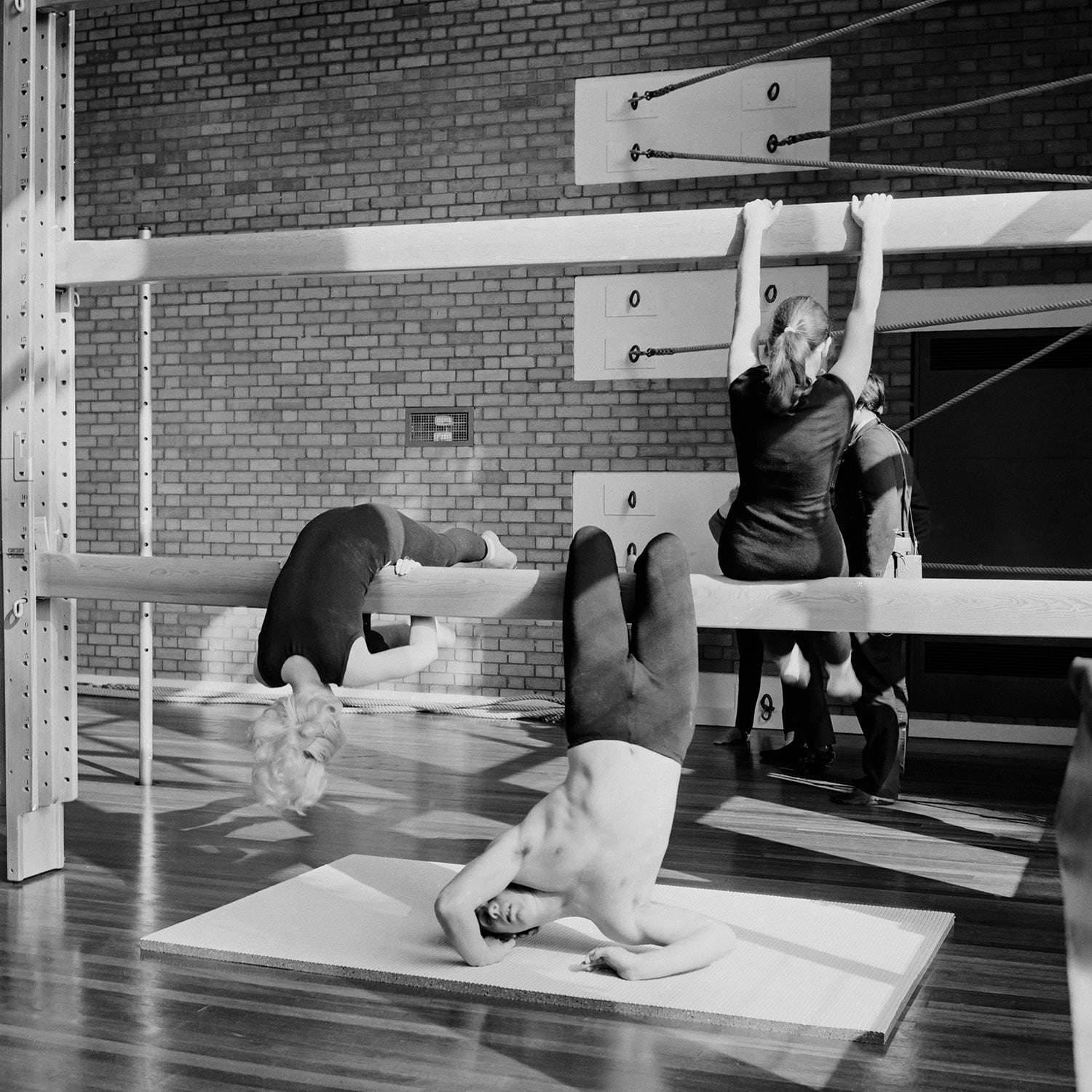 Chris Ware/Keystone Features/Getty
Heading out the door? Read this article on the new Outside+ app available now on iOS devices for members! Download the app.
The worst thing about my new gym is all the mirrors. They line every wall, so I can't ignore the contrast between my reflection and everyone else's. I look small, soft, and uncertain, and I'm wearing clothes better suited to hiking than lifting. Everyone seems ripped and confident, pumping iron in skintight tanks.
I'd always subscribed to the "mountains are my gym" model of physical fitness, but after moving to a city recently, it became harder to stay fit by outdoor activity alone. The obvious solution was a gym membership, so I proposed a 30-day workout experiment to my editor. At the very least, I figured, I'd get in shape ahead of ski season for once.
I found an option that's a 13-minute walk from my apartment and emailed Todd, the owner, to share my story: I've never belonged to a gym that didn't have a yoga studio or climbing wall, and I've definitely never lifted weights, but I want to try. We agreed on a month of personal training: three sessions per week. Combined with the membership fees, it cost almost three-quarters of my rent. That reminded me why I'd never done this before, and it made me resent my high school PE teacher for not covering the weight-training basics.
On day one, I meet Todd at the front desk early in the morning. He offered to work with me as a personal trainer. He's shorter than me but at least twice as wide, and he looks like he could pull a school bus with his bare hands.
Todd explains the breakdown of my three weekly sessions: we'll spend one day focused on legs and shoulders, another on chest and triceps, and the third on back and biceps. Each workout will be sandwiched between a warm-up and an abdominals-focused cooldown. I nod like all this makes intuitive sense.
The first session is a blur. By the time I finish, my legs feel like Jell-O and my stomach is queasy. Inexplicably, I'm smiling. Todd tells me I did well—for someone who's never pumped iron. He fist-bumps me and says he'll see me tomorrow. I get the sense he's laying odds on whether I show up.
The walk back home takes a few minutes longer than it should. When I get to my building, one leg buckles on the stairs and I nearly eat it. By afternoon the soreness is setting in. I tell my best friend that I'm worried about day two. Their response is: "Pain is temporary, Maren. Muscles are… also temporary, but fun!"
The first session is a blur. By the time I finish, my legs feel like Jell-O. Inexplicably, I'm smiling. My trainer tells me I did well—for someone who's never pumped iron.
The next morning, Todd greets me with a lunatic grin and asks how I'm feeling. "Awful," I say. Somehow I make it through, though I am pretty sure I looked like a baby deer standing up for the first time. (Mirrors were avoided.) Todd keeps saying that "movement is medicine," and as my muscles warm up, I start to believe him. At the end, though, I feel rough. But I know now that I can get through a workout even if I feel like I can't, and that's new.
The next day I can barely walk, but I force myself to. Movement is medicine. I'm supposed to take a rest day and then get back to it, but I catch a horrendous cold that keeps me in bed for four days straight.
When I return to the gym the following week, the equipment doesn't seem as intimidating. Todd tells me that the soreness I experienced was normal, and this week will be only half as bad. I'm not sure I believe him, but the prediction pans out.
Over the next three weeks, I feel a bit stronger with each session. The exercises get easier, and I notice that the numbers on the weights Todd hands me are going up. Little milestones feel like victories: one day the weights actually feel too light. I do my first squats with a bar. I show up at the gym in a sports bra instead of a T-shirt.
At the end of week four, my trainer tells me I look stronger and I'm moving better. I feel it—not just in the gym, but elsewhere in my life. I'm now used to waking up early, and the lingering soreness reminds me that I'm building muscle. Best of all, I want to keep pushing myself. I can't afford a trainer for every workout, but I have a plan to go solo, including a few strategic days with Todd to learn new workout rotations.
During my final training session, I check my form in the mirror and realize that I don't look out of place. I notice other people who don't look like Greek gods, either—an older couple, two women my age, a preteen boy. We're all learning together. The same goes for the people who look like they belong: they share tips, spot one another, and offer encouragement. Sometimes they even nod at me, as if to say: Hello, fellow gym rat.