The Best Training Watches, According to the Pros
The feature-loaded, do-it-all smartwatches that give elites a competitive edge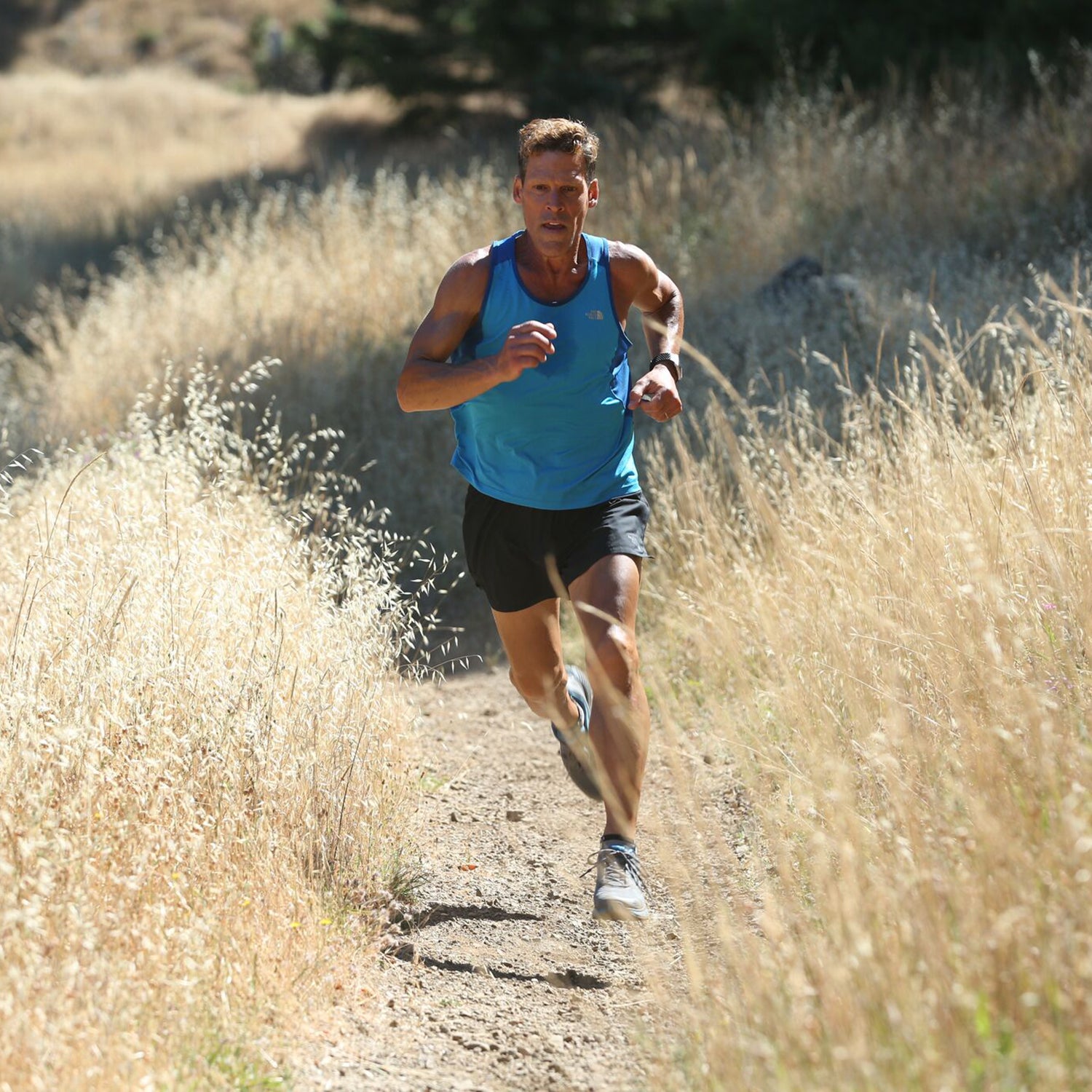 Courtesy Dean Karnazes(Photo)
Heading out the door? Read this article on the new Outside+ app available now on iOS devices for members! Download the app.
A watch is no longer just a timepiece. It's a training tool, a workout partner, and a coach. Try one of these six expert-tested options to see big gains in your workouts.
Epson ProSense 347 ($299)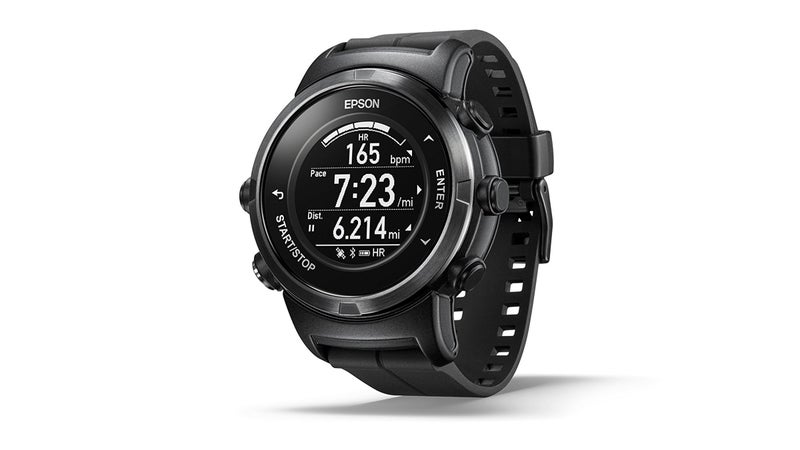 Camille Herron, Ultrarunner
Camille Herron was looking for a watch that could go the distance and found it with this model. "It's the Energizer bunny of watches," says Herron, the 2017 Comrades Marathon champion and 100-mile world record holder. "It has a 46-hour battery in GPS mode, so it's incredibly dependable." Another cool feature: You can set up alerts to remind you to fuel and hydrate during a training run and throughout the day. "The watch is like a training partner in that way," Herron says. "I like that the alerts are loud enough to catch my attention, even if I'm totally vegged out." Herron, who is an Epson athlete, set up her watch to sync automatically with her phone, making tracking intervals and progression runs simple. "This watch just makes my life easier," she says.
---
Suunto Ambit3 ($259)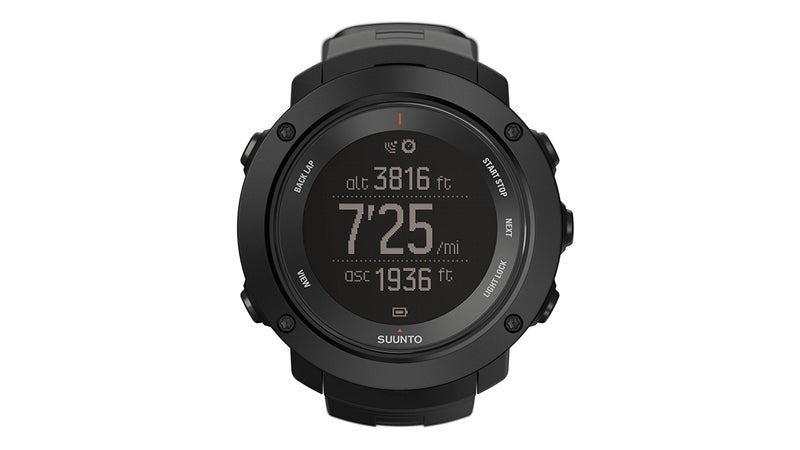 Nik Miller, Sprint Paracanoeist
There is a lot that Nik Miller, the American sprint paracanoe record holder in the 200 meters, likes about the Ambit3: "I like that the battery lasts for multiple training sessions over multiple days. I like being able to customize the screen so I can see heart rate, pace, time, and splits all at once. And I really like that this watch holds up. I'm hard on equipment, and despite getting beat up in the boat sometimes with bagging or saltwater, there's no corrosion." The two other features Miller values most: the strap-based heart rate monitor—"I've tried wrist heart rate systems, but the strap is much more accurate"—and the precision of the tracking system. "I break down the 200 meters, my race distance, into 50-meter intervals to see how low I can hit that distance [around ten seconds] and have had lag time with other watches, but not this one," Miller says. "This watch is anything you want it to be. Long intervals, short intervals, high reps, low reps, you make it your own," he says.
---
Garmin Fenix 5 Sapphire ($644)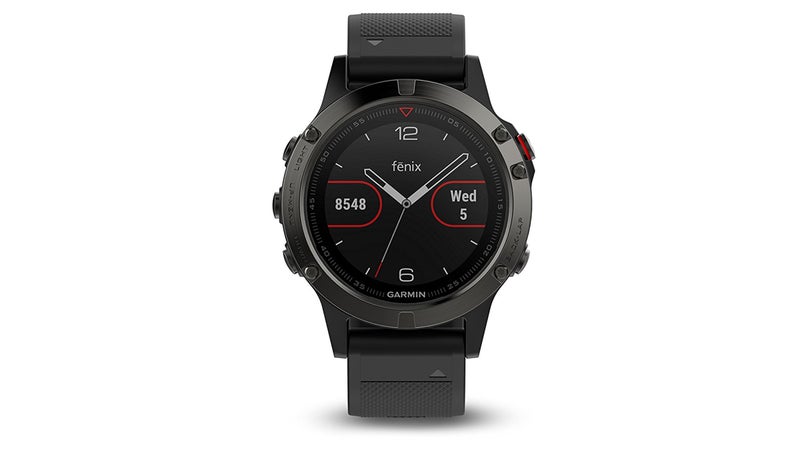 Karissa Lamb, Gearhead at Backcountry.com
"If you're a data geek, this watch can help you take your fitness to the next level," says Karissa Lamb, who gives product recommendations at Backcountry.com and has been handling calls for the past two years from Type A athletes asking about the latest innovations. This watch boasts GLONASS technology (top-of-the-line GPS navigation), wrist-based heart rate monitoring, preloaded full-color topographical maps, and an indestructible crystal face, so you can put it through the ringer. And the screen resolution? "Crazy nice," Lamb says. "It's cellphone quality." The watch links with your phone for texts and other notifications, tracks your sleep, and can tell you how many calories you've burned. But Lamb says its coolest feature is the new performance tool that analyzes your workout history and offers feedback on the quality of your training. "I never thought I'd recommend a pricey watch," Lamb says, "but you pay a ton for something like your car, so why not for your body?"
---
Apple Watch ($339)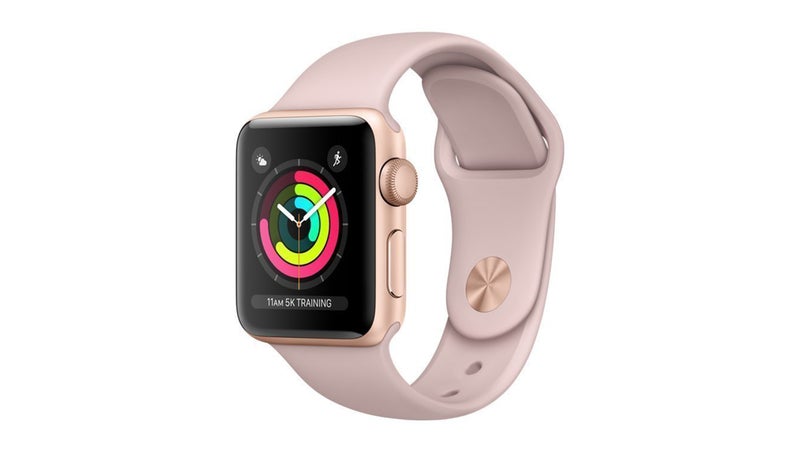 Kate Courtney, Mountain Biker
"I typically move from one workout to the next, so it's important for me to have a watch that I don't need to take off," says Kate Courtney, a national mountain bike champion and member of Team USA cycling. "The Apple Watch is waterproof, so I can go straight from a ride to the shower and still be wearing it when I head to the gym." Courtney uses the watch's training feature mostly for strength circuits at the gym, where she values the alerts. "I like being able to put my phone away to avoid distractions and get the most out of the workout but also not miss a message from a coach or family member," she says. Courtney wears the rose gold face and light pink athletic strap for a splash of fashion.
---
Fitbit Ionic ($298)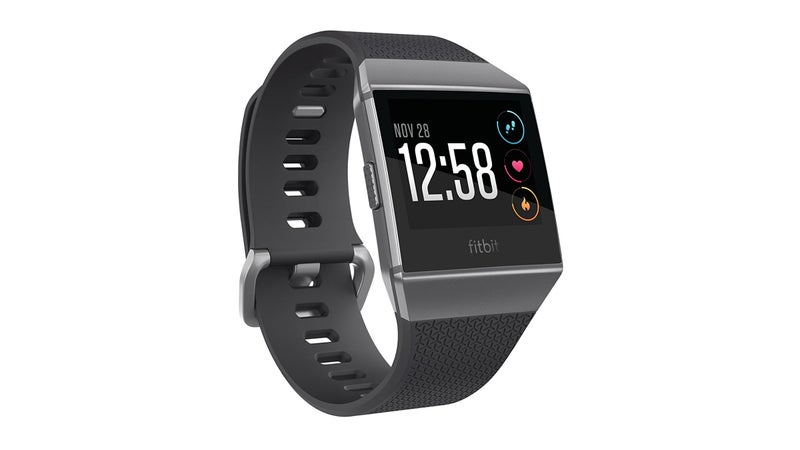 Dean Karnazes, Ultrarunner
"The Ionic is utilitarian," says Dean Karnazes, best known for conceiving and executing his own epic events, like a 350-mile continuous run and 50 marathons in 50 states in 50 consecutive days. "It does everything well. I can see texts or alerts, and the screen is incredibly bright, which I like because it's visible in sunlight." Karnazes also appreciates the battery life (ten hours in GPS mode), the altimeter, the downloadable maps and, importantly, the watch's storage capability. "I don't run with a phone, so to be able to put audiobooks on the watch and listen via wireless earbuds is big for me," says Karnazes, who is sponsored by Fitbit. Bonus: The Ionic reminds you to start the chronograph if you forget, and you can personalize it with 150 different watch faces, including Karnazes' favorite, the pug face.
---
Garmin Forerunner 935 Tri Bundle ($649)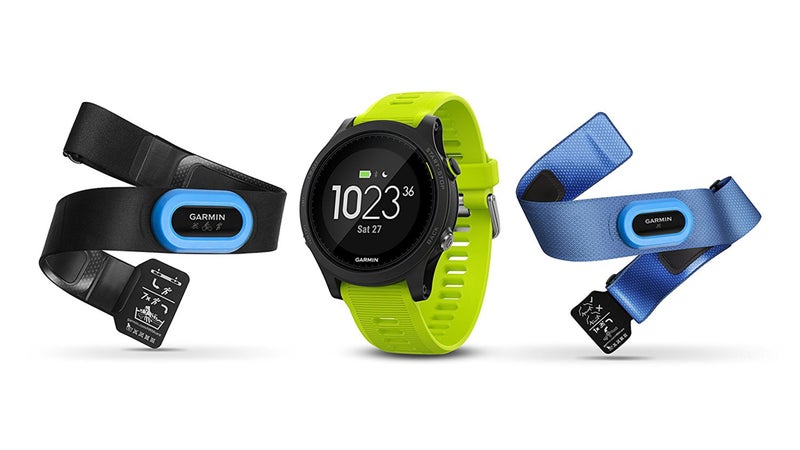 Jenny Fletcher, Triathlete
"My love for this watch borders on obsession," says professional triathlete and model Jenny Fletcher. "The data capability is just endless." The multisport functions let her track swim, bike, and run workouts in all their variations and measures performance variables in each discipline: laps and strokes during a swim, velocity and turnover during a run, and output on the bike, all of which automatically uploads to your phone. "It's probably more data than I need, but it's fun to compare numbers across workouts, see where the fatigue was, and how I might address it," she says. Fletcher overtaxed herself last year, competing in six half Ironmans and three full Ironman events, and she says all that information, along with the wrist-based heart rate monitor, is helping her approach training and racing more deliberately this year.
Lead Photo: Courtesy Dean Karnazes