Does Milk Protect My Bones and Joints?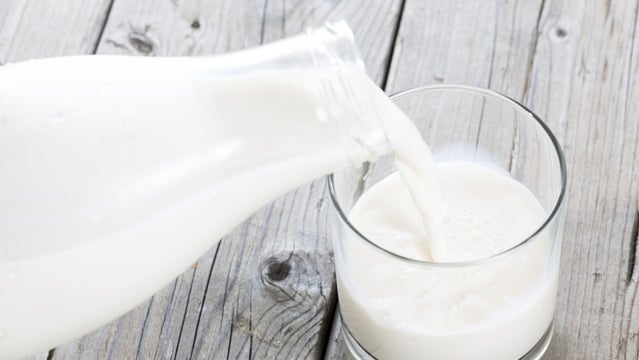 fotoedu/Thinkstock(Photo)
Heading out the door? Read this article on the new Outside+ app available now on iOS devices for members! Download the app.
Officially, there is no recommended diet or magic food to protect against osteoarthritis, a condition that affects nearly 27 million Americans 25 and older. (Women and obese people seem to be most affected, but previous joint injuries and repetitive use from sports may also increase your risk.) However, a new study suggests that, for some people, drinking milk may indeed help delay progression of the disease.
Dairy consumption has long been recognized as an important factor in bone health, says study author and Harvard assistant professor Bing Lu, M.D.: "Milk contains many of the nutrients that are required daily, including calcium, phosphorus, and protein, and is voluntarily fortified with vitamin D." Research has shown that drinking milk can reduce bone loss and lower the risk of bone fractures, so it made sense that it may also help reduce the loss of protective cartilage that connects our bones and joints—the main cause of osteoarthritis.
So Lu and his colleagues recruited more than 2,000 patients with knee osteoarthritis and monitored their dairy intake for four years. And they found that, for women at least, the more low-fat and fat-free milk they drank per week, the less their arthritis progressed.
Two caveats, though: Men did not reap the same benefits—their arthritis progressed the same, regardless of what they drank. And even for the women, only milk had a positive effect. Cheese consumption actually increased in disease progression, while yogurt consumption had no significant impact. (The saturated fat and sodium in processed cheese could be partially to blame, the authors speculate—so don't go busting out that ice cream just yet.)
Still, low-fat or nonfat dairy is a healthy choice for plenty of other reasons, and most Americans don't get their recommended three cups a day. This study may not conclusively prove that milk can save you from joint pain, says Lu, but it certainly won't hurt.
Bottom line: There is some evidence to suggest that drinking milk may delay osteoarthritis, especially in women. But your best bets for protecting your joints are still pretty basic: Eat a balanced diet, maintain a healthy weight, and stay physically active—and do your best to prevent further injuries, while you're at it. 
Lead Photo: fotoedu/Thinkstock