License to Swill
Turns out moderate drinking might not be preventive medicine after all. But that doesn't mean it's not good for you.
Heading out the door? Read this article on the new Outside+ app available now on iOS devices for members! Download the app.
Last June, a New York Times story reported on a growing debate over the long-held assumption that drinking alcohol in moderation—one or two drinks a day for men, closer to one for women—is good for you. The problem, say some scientists, is that studies showing such benefits as reduced risk of heart disease, diabetes, and dementia may simply demonstrate that people with healthy lifestyles tend to drink in moderation rather than not at all. There are only two areas of agreement. First, heavy drinking is bad for you—think obesity, liver disease, and cancers. Second, any heart-health benefits of moderate drinking, which include the promotion of good cholesterol, only really apply after age 45, when heart disease becomes a risk.
Red Wine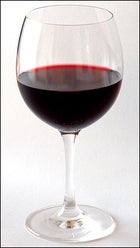 So what does this mean for outdoor athletes, who've made après-adventure drinks as big a habit as morning coffee? Probably very little.
The reality is, we don't drink to fend off heart attacks. We drink because we enjoy it. Having a couple of cold ones with friends after a day on the mountain is a part of what gets us excited about coming back for more tomorrow. Which is why most coaches and sports nutritionists allow that moderate drinking can be part of an active and healthy lifestyle. "It can be one of the social aspects of being an athlete," offers Chris Carmichael, longtime coach of beer-loving Lance Armstrong. The trick is to pay the same close attention to your liquor as your pre-race meals.
Even elite athletes can benefit from the occasional drink. "Training involves a lot of physical and mental demands," says Carmichael. The occasional glass of wine or beer "isn't going to help anyone train, but keeping their lifestyles enjoyable leads to long-term performance gains."
To which we say, Salud!