Get Schooled
Outdoor Athletes on the Mentors Who Changed Their Lives
None would be where they are today without the influence of these people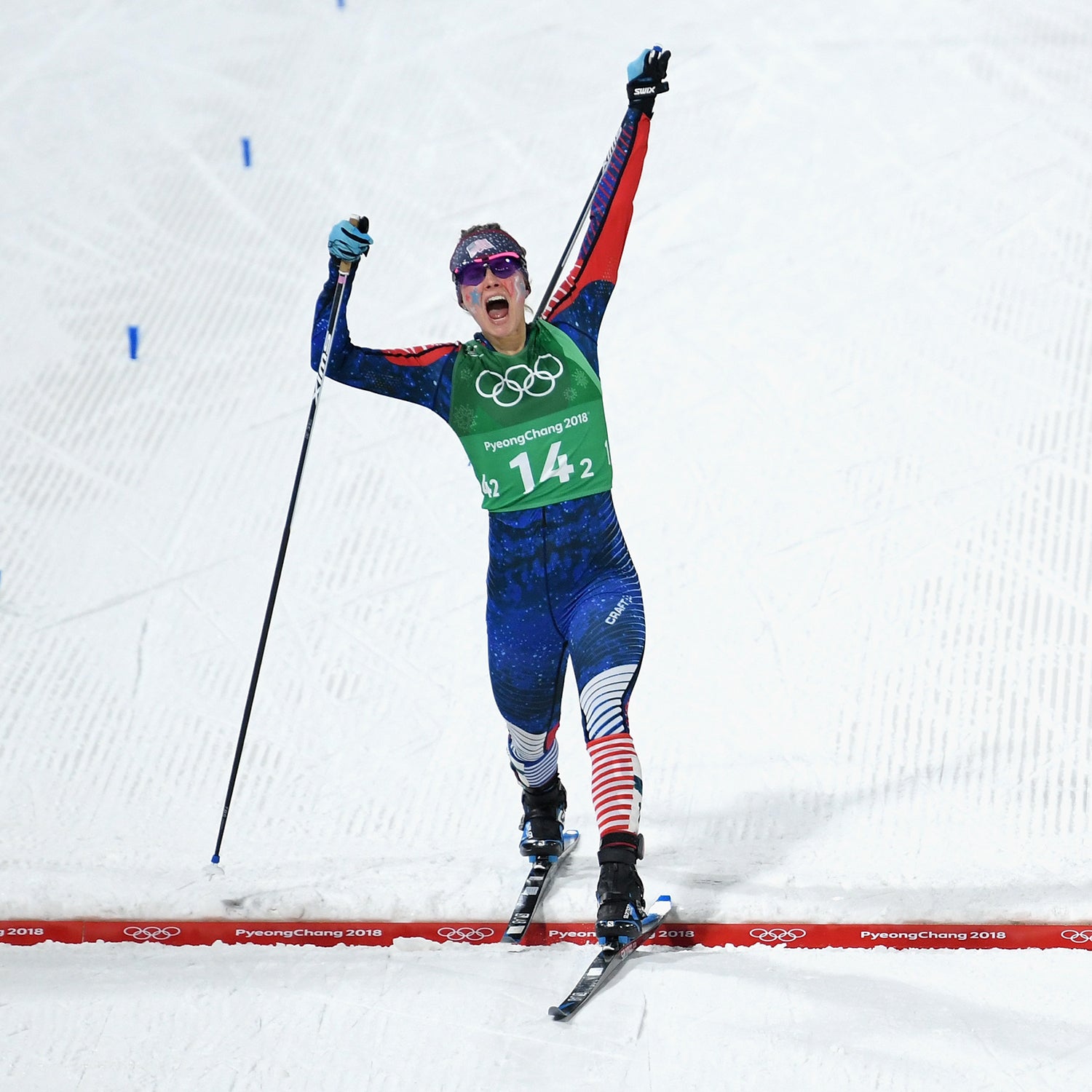 Heading out the door? Read this article on the new Outside+ app available now on iOS devices for members! Download the app.
Behind every successful mountain athlete is a team of supportive parents, friends, coaches, or partners. We see the end results as a lifetime of first ascents and descents, medals and awards, but rarely do we get a glimpse at their mentors, who helped blaze the trail.
For these eight climbers and skiers, the most powerful and lasting lessons are rarely about technical skills but those less tangible things, like how to learn from failure, find intrinsic motivation, and make decisions in the mountains. What it seems to boil down to isn't a transfer of knowledge so much as validation—having someone in your corner, as professional rock climber Kai Lightner puts it, who unconditionally believes in you.
Here's what these successful outdoor athletes told us about the mentors who shaped their lives.
Angel Collinson, 29, big-mountain skier
Lesson: Don't be afraid to say no.  
"When Teton Gravity Research first asked me to go film in Alaska, which was the big-dog trip, I was like, 'Are you guys sure? I've never film-skied before, I don't know what I'm doing, you've never met me.' It was an intense situation as a rookie, but Sage Cattabriga-Alosa and Ian McIntosh, pro big-mountain skiers, met me with such patience. Feeling like you're a part of the team and not a burden is the greatest gift you could ask for when you're entering something new."
"First and foremost, the biggest lesson they taught me was: never be afraid to say no and step away. When you've been studying a line for weeks, and the film crew is ready, it's hard not to have tunnel vision and miss the signs. But if it doesn't feel right—whether it's in skiing or anything else in life—I'm comfortable saying no, because I've seen those guys do it. They'll be up there, and they'll be like, 'You know, I don't like the way this looks. Can I get plucked?'"
"It's really powerful when you see your mentors walking the walk."
Lesson: Understand your decisions.
"The most impactful mentor I've had was Ljubo, a guy I met during the year I spent abroad in Slovenia. He was in his late twenties, about ten years older than I was, and the only person I met there who spoke English. I climbed with Ljubo maybe 100 days that year."
"I didn't realize he was a mentor at the time. He was vastly more experienced than I was, but he didn't talk down to me or treat me like a student. I knew I didn't know that much, and that he knew more than I did, but he treated me as a partner and would explain his decision-making, thought processes, and reasoning."
"Alpinism is a continuous series of life-and-death decisions that begin with planning and end when you step off the mountain. We tend to focus on technical skills, but it's errors in decision-making that typically kill people. The problem is, judgment is virtually impossible to teach, and I think the way you teach it is how Ljubo taught it, by vocalizing his entire thought process. If you can't explain why you came to a certain conclusion, then you don't know enough. You're just guessing, and you can't be guessing in the mountains."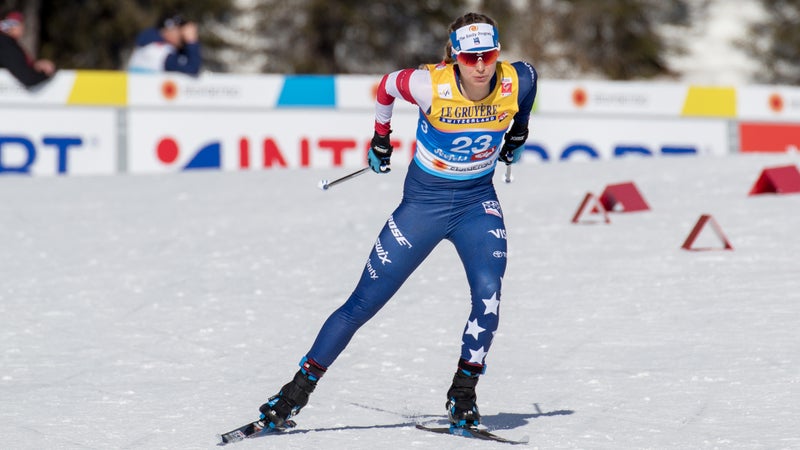 Lesson: Be your own judge.
"I've had so many mentors in different areas of life, including my parents, who taught me how to ski, but my high school coach, Kris Hanson, left the greatest impression on me. She cared about my teammates and me as complete people, not just machines to create results."
"Kris recognized I was very type A and someone who put a lot of pressure on myself. So she would tell me, 'After every race, before you look at the results, I want you to think of three things you did well and three things you could improve on.' Because no matter how well a race went, you're always going to have room for improvement. And no matter how poorly you think you did, you're still going to have at least three things where you can say to yourself, 'You know what? I did this well.' She taught me how to be the judge of my own performance—not the results, not the newspapers, not my name on some piece of paper—and at the end of the day, I have to be satisfied with the effort I put forth. I think that was key to me being here almost ten years later, just loving what I'm doing."
Lesson: Keep plugging away.
"I'm from South Carolina and got into ice climbing when I went to the University of Vermont. An epic on [New Hampshire's] Mount Washington got me interested in alpine climbing, but I didn't know any alpinists. I didn't have heroes, because I didn't like reading about climbing—I just wanted to go climbing. So I went out west."
"In Wyoming, I met Lyle Dean, and he became my first and biggest mentor. Since we were both interested in winter ascents, we jumped right in and tried a bunch of routes in the Tetons, Cascades, and Palisades. He was a few years younger than me but a more experienced climber, so he took the harder leads, and I observed. I watched how he solved problems, and I think that's been my biggest takeaway from him. He's methodical, well prepared, and takes his time to make sure he does things right. He's also sharp, doesn't give up easily, and has a minimalist approach to climbing."
"I saw how these traits worked and were effective, and I guess I subconsciously copied him. I'm not a gifted athlete, but I had a drive to learn and kept plugging away at it. I've definitely made mistakes, but fortunately, I'm still here. The more you can learn from others that have been there, done that, the better off you are. I feel pretty fortunate that he happened to be in the right place at the right time in my life."
Kai Lightner, 20, rock climber, 12-time national champion
Lesson: Know how to fail.
"When I started climbing, it was a super weird sport for my community, especially growing up in a predominately black area in the South. So when I went into the climbing gym for the first time, when I was six years old, my mom begged the man at the front desk to teach me, so I could burn some energy. That man was Shane Messer, and he's been my coach ever since."
"Shane's not only been an essential part of my climbing but also my life. He taught me how to conduct myself in public settings and in competitions. He taught me how to fail, assess those failures, then turn them into learning experiences. He taught me how to turn hard work into results, knowing it's not about the short-term but the long-term goals. Coaches are life teachers, too."
"And of course, my mom is superwoman, obviously. She would come from her nine-to-five job to pick me up, bring me to the gym, and belay me for another four hours, then take me home to feed me and help me with my homework. She's my accountant, my chauffeur, my belayer, my therapist, my everything, honestly. My mother taught me resilience and perseverance and how to put up a strong front, because she is the strongest person I know. I don't know what I'd be if I didn't have her in my corner."
Andres Marin, 36, climber, guide, Mugs Stump Award recipient
Lesson: Be good, be kind, be happy.
"Back in the late nineties, Colombia was going through a crazy political situation—pretty much a civil war—and the outdoors wasn't something we had the opportunity to enjoy. People didn't really go to the mountains, because that's where the war was taking place. When I moved to the United States in 2002, I was able to experience the full power of the outdoors. You can go to the mountains, the rivers, the woods whenever you want and never really worry about something happening to you. So I started climbing as much as I could. In my journeys, I've had the opportunity to run across people who have created a huge impact on who I am now."
"Lynn Hill and I took a guide course together, and then she offered me a job afterward, helping with climbing comps. Craig Luebben was working for her as well, so I had the opportunity to climb with him in Indian Creek [in Utah] and learn from one of the best off-width climbers in the world. When I started moving toward Ouray [in Colorado], where I wanted to live, I had the opportunity to climb with Guy Lacelle, one of the best ice climbers and soloists in the world."
"These encounters were totally by chance, and I feel so lucky to have learned from some of the best people on the planet. I also realized they're humans, just like myself, who focused on something until they became really good. What I have learned through them all is not so much the climbing skills but the more personal side of things, like who we are as humans, our interactions with other people and nature, and how to create a legacy for future generations. I learned a mantra from Conrad Anker: be good, be kind, be happy."
Conrad Anker, 56, alpinist, father, first to ascend Meru's Shark's Fin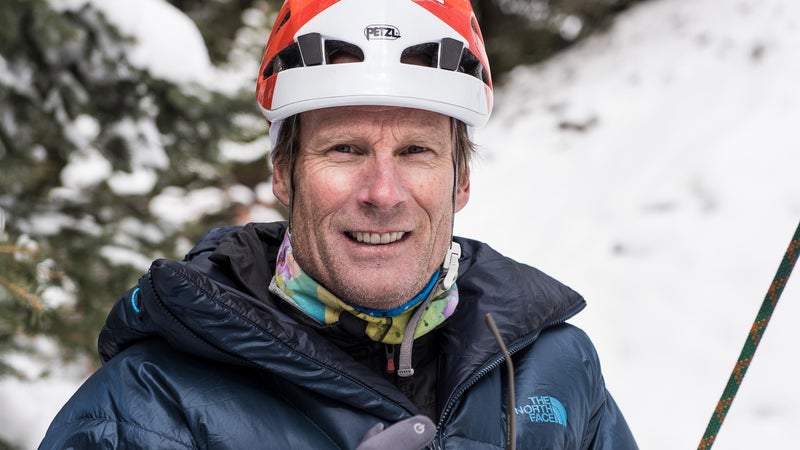 Lesson: Find validation.
"The first time I met [Terrance] 'Mugs' Stump was in the parking lot of the Gate Buttress, a climbing area near Salt Lake City, following my after-the-rainstorm solo circuit. I'd try to do all the 5.7's, 5.9's looking for booty—gear other climbers left behind to bail. And Mugs was down in the parking lot. It was like, Whoa, there's the man. He's six foot tall, walking on water. He was 14 years older than me and the first person I had as a mentor."
"We started climbing together that summer, but he said, 'I'm not going to do the big mountains with you until you've climbed Denali and El Cap.' If you're going to be a mountain climber, those are the two. You learn winter camping on Denali, and on El Cap, you get all the skills needed for technical big walls. He would push me to climb harder and would be like, 'Well, we both know I can lead this. Can you?' So I would cinch up my harness and go for it. He handed the sharp end over to me. That someone of his caliber gave me the stamp of approval was pretty key. It validated who I was as a young climber."
"I was 29 when Mugs died. When you're that age and you lose someone, it places a burden on you. In my journal, there are 32 people that have gone before their time. A lot of falling, a lot of moving snow. I see the burden now with the youngsters when they're going through it. I have a friend, Timothy Tate, who's 71, and he's a mentor for sure. He's a philosopher, a thinker, an intellectual, so to say, and he's helping me become who I am in reaching out to young people with loss and grief, which is something we're not collectively talking much about."
Kit DesLauriers, 49, ski mountaineer, mother, first person to ski the Seven Summits
Lesson: Believe in yourself.
"My mom wanted to be a sports-news broadcaster when she was young, and that was just not acceptable at the time. So when I was growing up, she would say to me, 'Don't ever let anybody tell you there's something you can't do, especially because you're a woman.' That set the bar for me."
"In 2004, I won the Freeskiing World Championship. The next season, I was riding a chairlift at Jackson [in Wyoming] with somebody I had just met, and he asked me if I was going to compete again. I said, 'I don't know. What for? You don't make any money, and I already proved to myself that I could do it.' And he said, 'You've got to. I've never seen another woman ski like you. I'd like to sponsor you.' He literally wrote me a check and said to spend it on skiing. I said to him, 'What do you want me to do in exchange?' And he said, 'Just pay it forward. For instance, if a girls' after-school program wants you to come speak to them, I hope you would.' He taught me how to give back, and his financial support enabled me to continue to pursue skiing. But more importantly, what that really meant was he believed in me."
"As a kid, I asked my dad, 'How come you're not giving me a dollar for every A I get in school?' And he said, 'Because you should want to do well for yourself.' He was who I called after solo climbing and skiing the Grand [Teton] or winning the world championships. When I'd call to tell him the news, he would respond, 'Course you did, Kit. You're the only one who wasn't sure.'"
"We often hold ourselves back, but through the kindness and compassion of others, anything is possible."
Lead Photo: Matthias Hangst/Getty