6 Pros on How to Have the Perfect Summer
Don't let the long days and warm temps lull you into complacency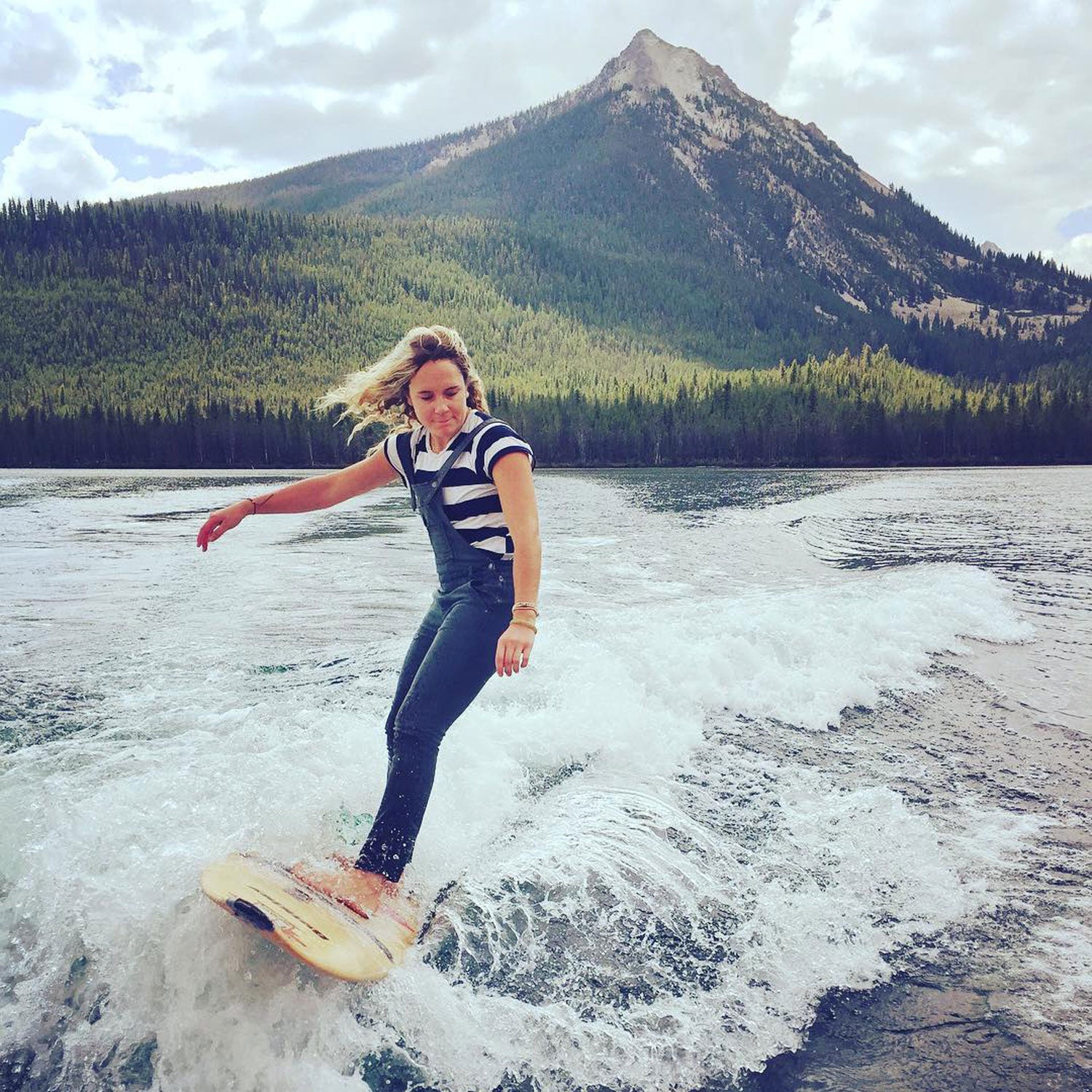 Madi duPont(Photo)
Heading out the door? Read this article on the new Outside+ app available now on iOS devices for members! Download the app.
Perfection is, of course, subjective. An ultramarathoner's perfect summer would look like hell to someone who places a high value on downtime. We interviewed six athletes and artists who are living it up year-round for tips on how you can create your perfect summer.
Go Multisport; Lexi duPont, Skier
The lack of snow does not slow down skier Lexi duPont, a native of Sun Valley, Idaho. On the contrary, she takes advantage of the longer days to pack in more activity. "In the summertime, I always like to challenge myself to do dual-sport days," duPont says. While she specifically likes hiking, climbing, cliff jumping, and fly-fishing during the summer, duPont says you shouldn't sweat the type of sport—just make sure you're doing something active and remain consistent every day. "Try something new. I promise, no matter what you're doing, playing in the outdoors will get you into the best shape of your life," duPont says.
Find Balance; Max King, Endurance Athlete
Racing, teaching running clinics, and training has Max King on the road for much of the warm months. "Some of the best summers I've had have involved a really long road trip where I am just living out of my car for a while, but with a good balance between being home and away," King says. "If I'm gone for a week, I make sure I'm home for at least the next week to help take care of the family." That balance benefits both his home life and his enjoyment of races.
Plan Ahead; Mike Libecki, Mountaineer
"The key to making sure your summer is ultra-badass is to plan ahead," Mike Libecki says. "Make sure you organize amazing adventures at your own level that take you out of your comfort zone and into magic and power and beauty." Libecki really packed it in this summer with a visit to India with his daughter, a river trip in Westwater Canyon, a beach excursion with family to the central coast of California, and a personal climbing expedition to China and Kyrgyzstan. "I make sure my winter is spent planning a major summer of adventures and joy. I get the trips on the calendar, arrange the logistics, plane tickets, everything, and that way, I do it." The secret is to make sure you have committed mentally and financially months before your planned exit date, after which the rest will fall into place.
Include the Whole Family; Jennifer Pharr Davis, Multiple FKT Holder
"Being a professional with young kids, it's hard to have the full adventure summer that you used to have when you were younger and had fewer responsibilities," Jennifer Pharr Davis says. She makes plans that are appropriate for her family's entire age range, which currently starts at one and goes up to 40. Just because the adventure is geared for the one-year-old doesn't mean it should't feel like an adventure for the 40-year-old: "Try something that's new," she says. "Either a new place or a new activity."
Chill Out; Cody Townsend, Skier
Cody Townsend is headed down to San Jose del Cabo, on the southern tip of Baja California, to surf and fly-fish, because it allows him to chill out on multiple levels. "It is a really good unwind, the food is amazing and super cheap, and the water is warm," he says. "In the summer, I just want to relax. In Baja, I don't have to think about anything." Townsend says it's important to have trips that are low impact in terms of mental and physical stress. Winter sports like skiing put you in harsher climates and are higher-impact on your body. Townsend suggests a warm, low-impact sport like surfing during summer to help mitigate those stressors. "I need stuff to refresh the knees and refresh the back and keep moving," Townsend says.
Take a Sabbatical; Forest Woodward, Photographer
"I carve out anywhere from a week to a month that I have named my sabbatical," Forest Woodward says. "I say it kind of tongue in cheek and chuckle about it. I check out from work and check in with summer and enjoy it because it always seems to fly past." Even if you only have a few days, Woodward suggests completely unplugging for some period of time. "I have to take myself somewhere that I don't get cell service. I don't have strong enough willpower to be out there and not look at a notification or be tempted to answer an email."
Lead Photo: Madi duPont