Sweat Science
The Sweat Science Fall Book List
The disruptions of 2020 mean that there's an unusually large crop of endurance-related books hitting shelves this fall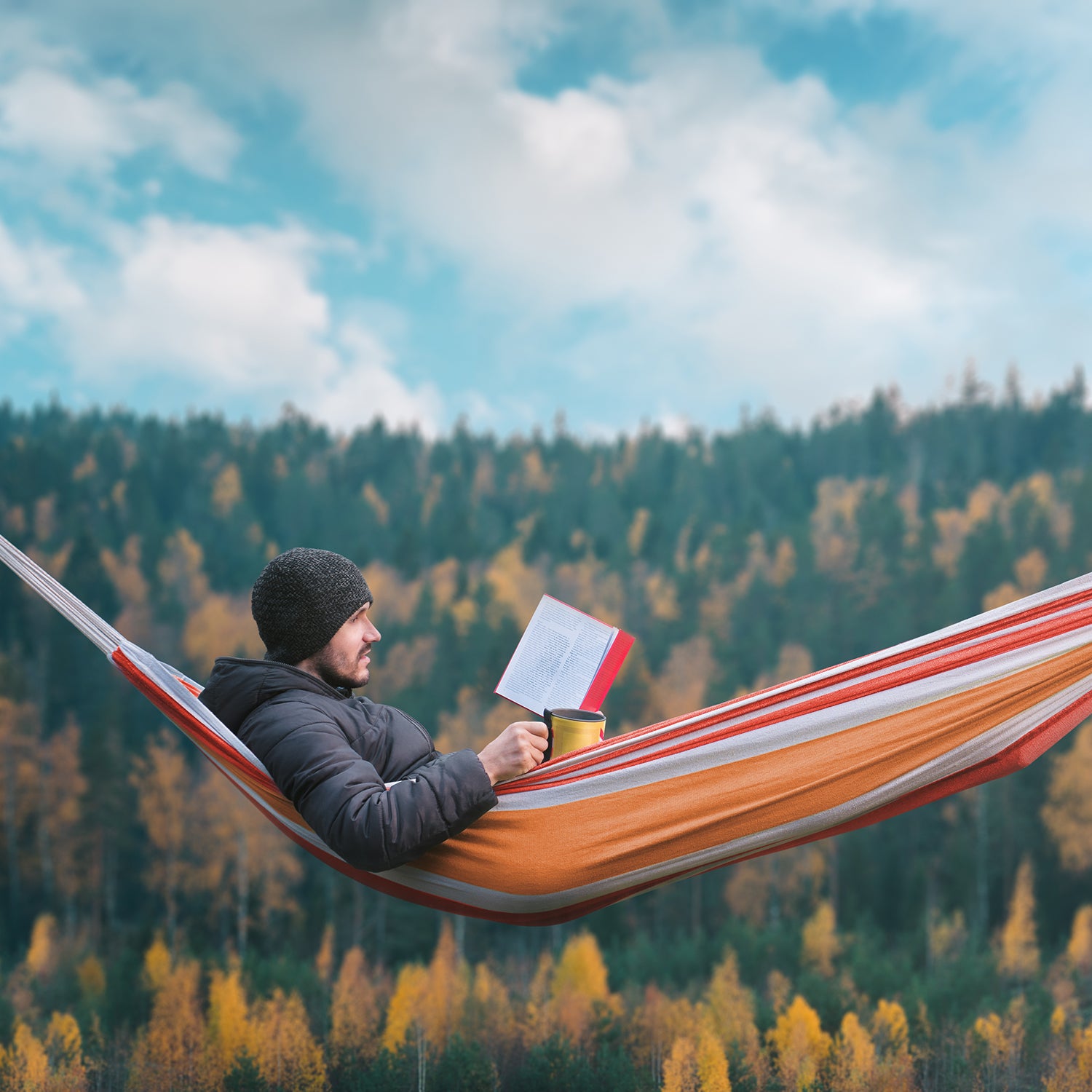 Heading out the door? Read this article on the new Outside+ app available now on iOS devices for members! Download the app.
It's been an unusual year, to put it mildly. Normally I publish a list of book recommendations in early December as people are gearing up for the holidays (here are the ones from last year and 2018, for example). But a few weeks ago I realized that my books file was getting awfully crowded, thanks in part to the glut of books being released after their launches were delayed by the pandemic. So I'm going to jump the gun and share some of the titles I've enjoyed recently, then do another list in December. Think of these as books to hunker down with during the second wave that we all hope doesn't come.
A note on the inclusion criteria: these are basically books that I figure people who read Sweat Science columns would enjoy. That means the main theme is endurance, but the boundaries stretch to accomodate adventure, science, and other good stuff. Most are new or forthcoming, but a few are older ones that I've read only recently, and I included on the principle of better late than never.
'Blue Sky Kingdom,' by Bruce Kirkby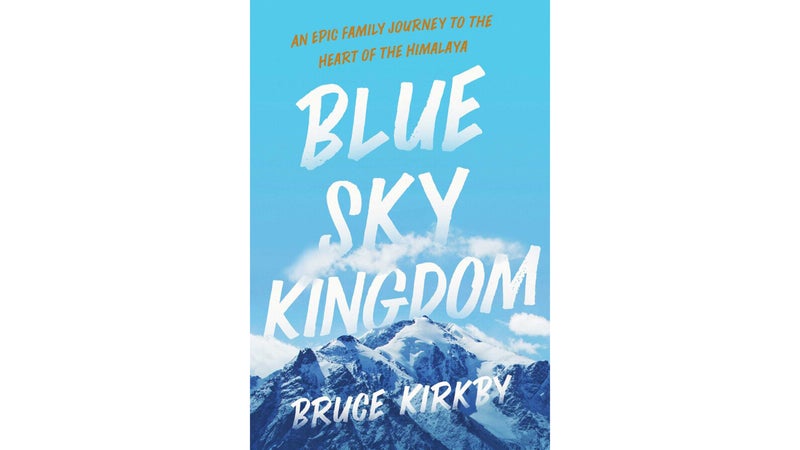 The subtitle of this one is "An Epic Family Journey to the Heart of the Himalaya," and that's underselling it. The basic plot summary is that Kirkby, a well-known adventurer and travel writer, finds himself mired in the drudgery of modern civilization, distracted and endlessly scrolling through social media on his phone. So he and wife decide to take their two young children on a wild three-month journey to the Zanskar Valley in the Himalaya, where they end up living with a Buddhist monk in an attempt to learn to (as Thoreau put it) live deliberately. The travel and adventure and window into Zanskar are amazing, but what really stuck with me (especially as a parent of two young kids) is Kirkby's attempt to grapple with the big questions about how to live in the modern world.
---
'Science of Running,' by Chris Napier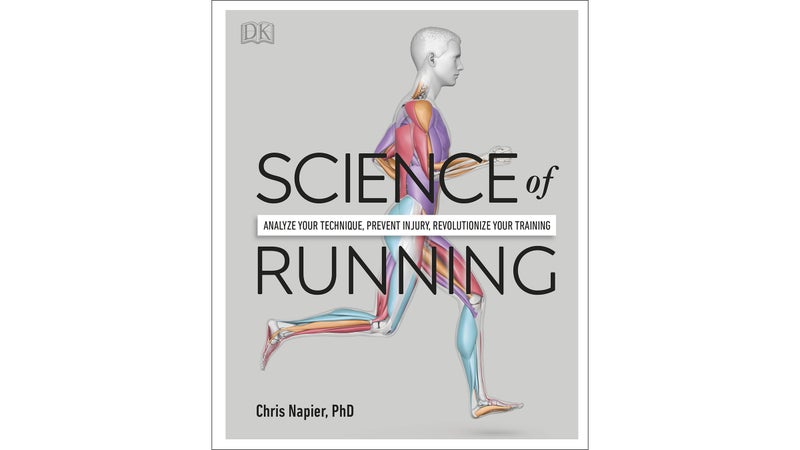 Not to be confused with Steve Magness's similarly titled tome from several years ago, this book tilts heavily toward practical advice. Most of the pages are dominated by infographics and illustrations, and the emphasis is on quickly giving you the information you're looking for: how to do a particular exercise, where and why you experience iliotibial band pain, and so on. Its four sections—Running Anatomy, Preventing Injury, Strength Exercises, and How to Train—reflect Napier's areas of expertise as a physical therapist with Canada's national track team, biomechanics and running injury researcher at the University of British Columbia, and 2:33 marathoner. The book is finally displacing my ragged old copy of Tim Noakes's Lore of Running as my first check for basic facts about anatomy, injuries, and rehab ideas.
---
'Out of Thin Air,' by Michael Crawley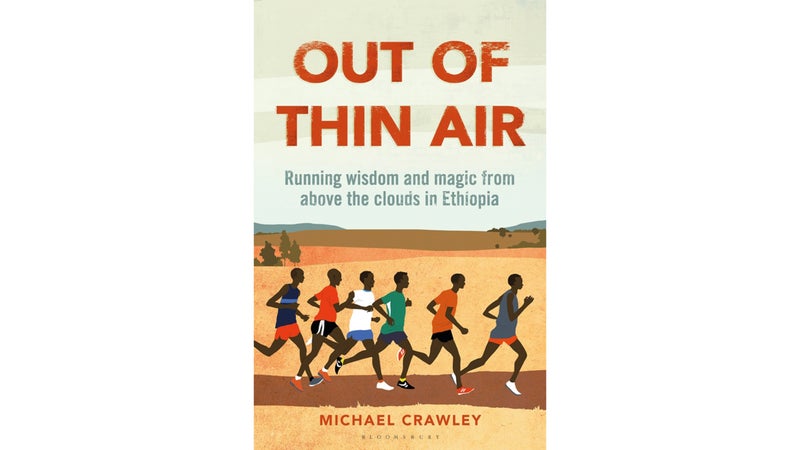 I'm kind of jumping the gun here, because this book is coming out in November in the United Kingdom but not until January in the United States. But I'm going to give it some early hype anyway, because it's the most interesting running book I've read this year. Crawley is a 2:20 marathoner whose recent Ph.D. thesis in anthropology was based on the 15 months he spent living and training alongside aspiring runners in Ethiopia. Two things make the book stand out. One is its focus on the culture and inner world of Ethiopian running, which remains relatively unknown to the outside world compared to its counterpart in Kenya. The other is Crawley's anthropological eye: he doesn't try to impose an external lens on the runners who welcome him into their world. Instead, he simply seeks to explain their world as they see it. There was a lot in here that was new to me—and one thing I'd love to try is the insane-sounding off-trail follow-the-leader style runs that he describes.
---
'Rebound,' by Cindy Kuzma and Carrie Jackson Cheadle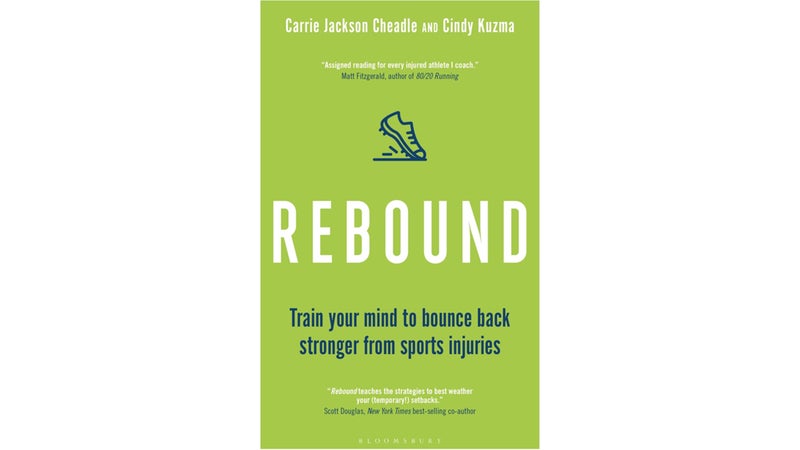 I mentioned this book in passing shortly before it came out last fall, after seeing a talk by Cheadle on how to train your mind to bounce back stronger from sports injuries (which is, as it happens, the subtitle of the book). I was reminded of it again recently because someone on Twitter asked if I had any suggestions for sports psychology books that dealt specifically with the mental side of returning from injury. It sort of felt like someone had asked if I knew of any books about armed conflict and non-aggression by authors whose names rhyme with Bolstoy, and I was delighted to be able to give a completely on-target answer. The book has a great mix of stories, science, and drills. And in the bigger picture, I like it because it's part of a growing shift toward building practical mental skills rather than seeing sports psychology as limited to fixing something that's broken.
---
'The Athlete's Gut,' by Patrick Wilson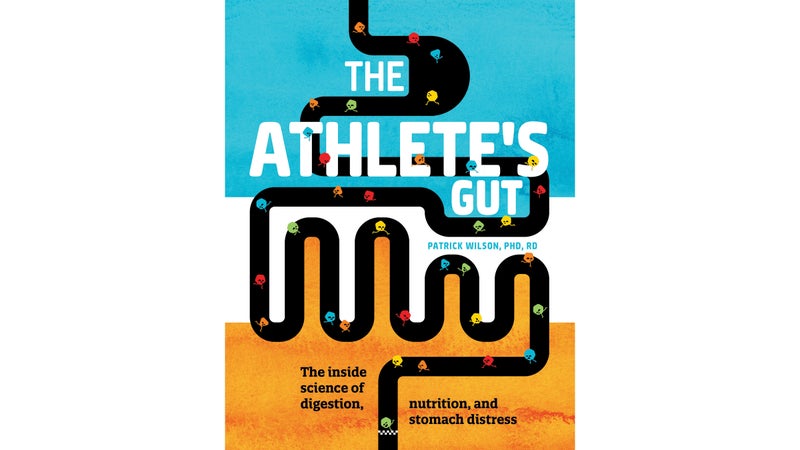 For this crowd, I think the subtitle will pretty much sell itself: "The Inside Science of Digestion, Nutrition, and Stomach Distress." I'm not sure I've ever met an endurance athlete who hasn't at one time or another battled some sort of gut issue, whether it's side stitches, bloating, or full-on blow-outs. Wilson is a physiologist and dietitian who heads the Human Performance Laboratory at Old Dominion, and this is his area of expertise. I reviewed the book in more detail a few months ago for the Globe and Mail, but my main takeaway is this: Wilson sticks to the evidence and doesn't offer any miracle solutions, and that makes me trust what he says.
---
'The Adventurer's Son,' by Roman Dial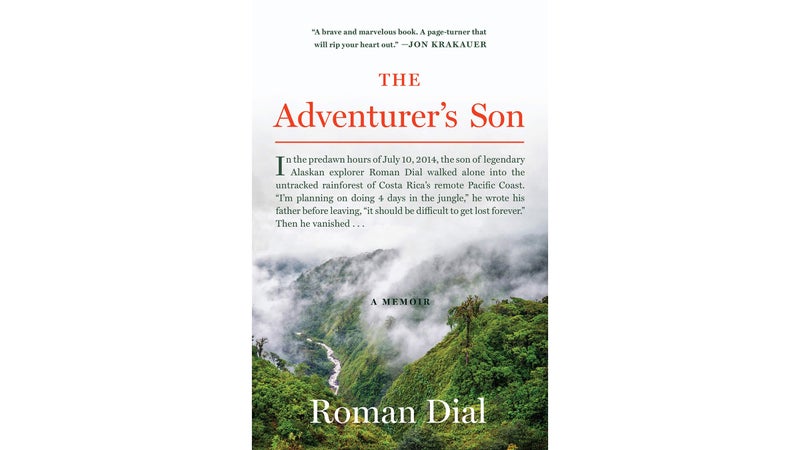 Like Blue Sky Kingdom, Dial's book is interesting on two levels: as a gripping and suspenseful wilderness story (the noted Alaskan adventurer's multi-year quest to figure out what happened after his son Cody disappeared in the Costa Rican jungle in 2014), and as an introspective meditation on the meaning of life. Given what happens to his son, he inevitably spends a lot of time reflecting on the balance between risk and adventure, and trying to understand why he does the things he does. Aside from the big questions, one thing I took away from this book was the desire to try packrafting, which I'd never even heard of.
---
'Win at All Costs,' by Matt Hart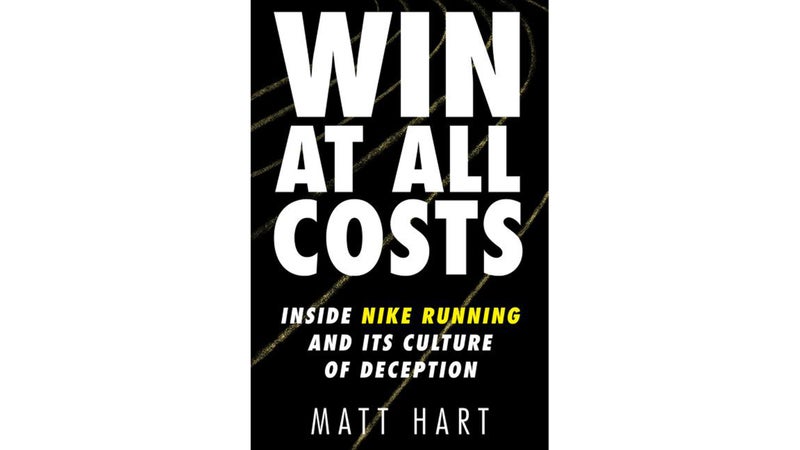 Alberto Salazar's suspension last fall was seemingly the last act (his appeal is coming up in November) in the longest-running controversy in track and field. To Hart, whose book is due out on October 6, the story is just one aspect of an even longer narrative that is inextricably linked with Nike's deeply rooted approach to both sport and business. His take is clear from the subtitle: "Inside Nike Running and Its Culture of Deception." That's pretty black-and-white for a story that, to me, involved a lot of shades of gray—but if you've been following this saga over the years, whatever your own take is, you'll want to check out Hart's telling of it. (My fellow Outside columnist Martin Fritz Huber will have more on the book soon.)
Buy Now​​​​​​​
---
'Bad Blood,' by John Carreyrou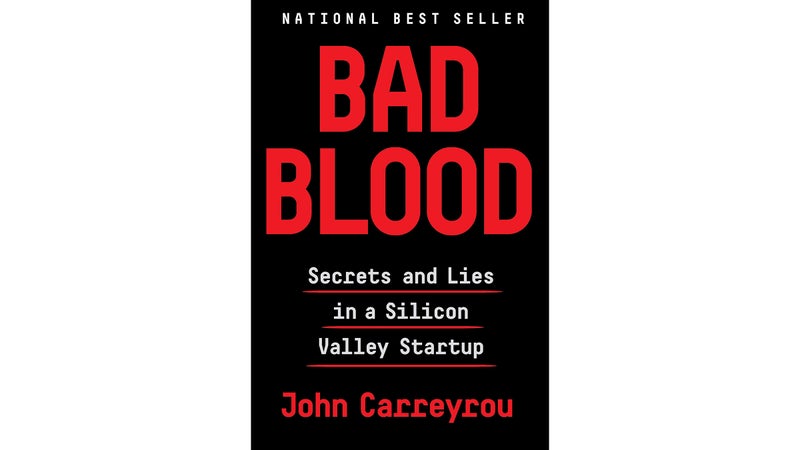 I'm late to this party, since the book was first published in 2018. (The paperback was published this year, so let's make that the hook.) It tells the story of Theranos, the blood-testing company that famously and criminally imploded after being valued at billions of dollars. Again, it's a great cloak-and-dagger story—but more importantly, it's a story about how science and hype and journalism can all go wrong. This particular story unfolds on a gargantuan scale, but micro-versions of the same tale are happening all the time thanks to our enthusiasm for the latest health innovations. I read it as a cautionary tale for my own work, and I'd recommend it for anyone interested in the science of health and performance.
Buy Now​​​​​​​
I'll be back with more recommendations in a few months, and in the meantime I hope you find something on this list that piques your curiosity!
---
For more Sweat Science, join me on Twitter and Facebook, sign up for the email newsletter, and check out my book Endure: Mind, Body, and the Curiously Elastic Limits of Human Performance.
Lead Photo: happyphoton/iStock