What Ultrarunners Think About When They Run
Ultrarunning is as tough on the mind as it is on the body, so the sport's best have developed mental strategies to reframe their darkest moments. Their techniques can help us all get more from our training.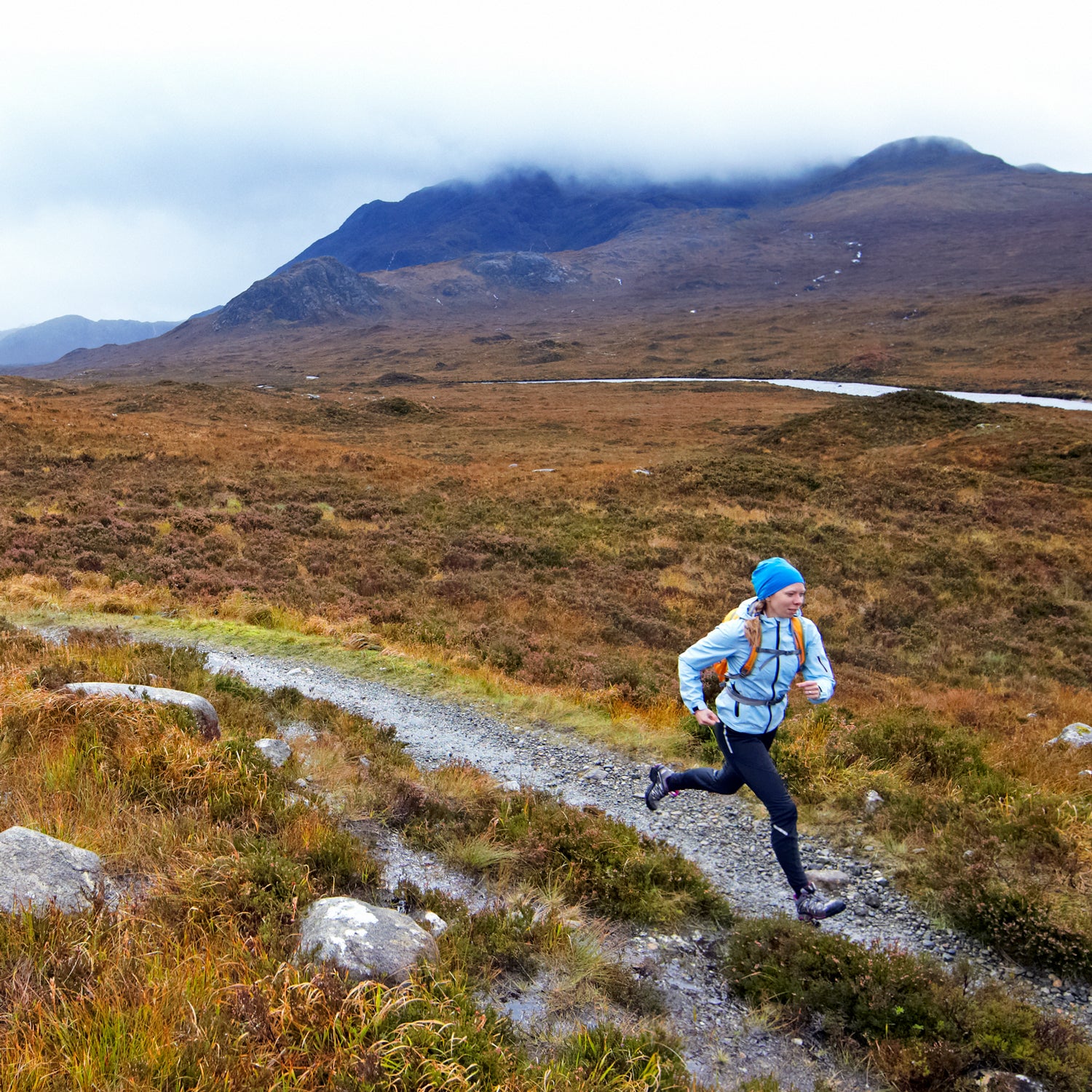 Heading out the door? Read this article on the new Outside+ app available now on iOS devices for members! Download the app.
Ultrarunning is inarguably hard on the body. Yet the sport can be equally tough on the mind. Convincing yourself to keep moving forward for upwards of 30 hours when your body is telling you to quit demands incredible resolve.
Even the pros struggle. Timothy Olson, two-time winner and course record holder at the Western States 100, once said in an interview, "I like going to those dark spots and overcoming it. In ultras, you think you've hit your lowest low in the last race, but ultras just keep surprising me of how dark it can really get."
A new line of scientific inquiry is uncovering how a specific mindset can help ultrarunners prepare for, push through, and even thrive in these proverbial dark spots.
In 2014, Dolores Christensen, a doctoral student in counseling psychology at Springfield College in Massachusetts, wanted to learn more about the psychology of ultrarunning. Specifically, she was curious about how athletes manage the mental landscape of their races. Ultrarunners have a tendency to view their past bouts of suffering through rose-tinted lenses, so instead of surveying them after a race, Christensen polled runners at four points during last October's Trail Animals Running Club 100: early on (15 to 25 miles), midway through (40 to 50 miles), during the back half (65 to 90 miles), and in the final push (mile 90). She asked runners to rate their pain, fatigue, energy, focus, confidence, and perceived exertion. In addition, Christensen prompted them with open-ended questions, such as, "How has your race been going over the last segment?"
"Early on, since runners are feeling physically good, they tended to be feeling emotionally good, too," says Christensen. "Their thoughts were highly variable, but many reflected on the beauty of the natural environment in which they were running." This, she says, is important because it means the runners are conserving precious mental energy for later on in the race, when they'll really need it. Her results will be published later this year in her dissertation, "Over the Mountains and Through the Woods."
"The runners who were able to embrace the suck fared better than those who resisted it."
As the race progressed and day transitioned to night, the runners' thoughts transitioned as well. At this point, "people notice how long they've been out there, and doubts start setting in," Christensen says. Amid the darkness—both actual and emotional, which went hand and hand, she says—"the runners who were able to embrace the suck fared better than those who resisted it." During the final push to the finish line, "much of the thinking was robotic," says Christensen. "The runners are sort of just there."
Reflecting on the race as a whole, Christensen says runners who appreciated the social nature of the endeavor and those who were able to sit with—and not fight—their pain had the best days. "Thoughts of gratitude—realizing you're a part of this broader ultrarunning community, that everyone is in it together—proved to be really common and important," she says. "Also, this notion of radical acceptance: when a runner accepts their pain, it's very freeing. You can be in pain without suffering. Pain is an objective sensation. The runners who are able to say 'this dark spot won't last forever' do really well."
Research into the psychology of ultrarunning is still in its infancy, but the early findings are insightful. It seems that staying calm and saving mental energy early on in the race, practicing gratitude and reflecting on community, and accepting instead of resisting pain during tough times all have the potential to facilitate better experiences and performances. And, as is often the case, what's true in sport is true in life. Christensen mentioned that these discoveries from the psychology of ultrarunning could be useful in other contexts, like when individuals are faced with workplace or even medical challenges.
"Regardless of the situation, one's thoughts can make the difference in an experience," Christensen says. "The quality of an experience is directly related to the quality of one's thoughts."
Corrections:
(06/04/2023) A previous version of this article misstated Dolores Christensen's title.