Will Obamacare Mean Relief for Uninsured Adventure Athletes?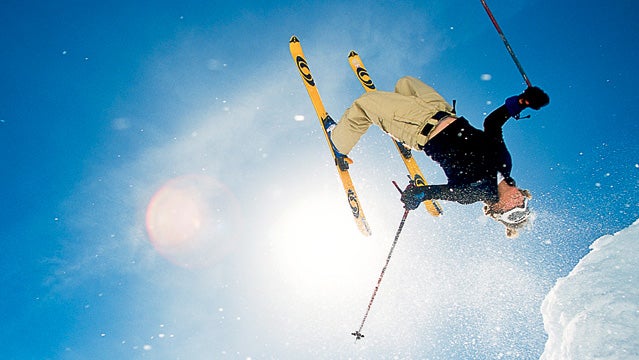 Jonathan Selkowitz/Corbis
Heading out the door? Read this article on the new Outside+ app available now on iOS devices for members! Download the app.
Last winter, after skier Sarah Burke died from injuries sustained in a crash at Utah's Park City Resort, the 29-year-old halfpipe champion's family received hospital bills totaling a reported $200,000. Though Burke is Canadian, she wasn't covered by her national health care system or by the Canada Freestyle Ski Association, because she was training for an unsanctioned U.S. event when she fell. That left Burke's agent, Michael Spencer, asking for charity from her fans, who came through with the amount in just 24 hours. But Burke's insurance woes caused consternation throughout the action-sports world.
"Securing reliable insurance is the hardest part of our job," tweeted American big-mountain skier Cody Townsend shortly after Burke's death.
Indeed, most adventure athletes aren't paid enough to afford medical insurance, which is unusually pricey owing to the risk inherent in their jobs. Townsend, who has had four injury-related surgeries, often finds himself denied coverage. Others, like Don Bowie, a climber and expedition mountaineer, aren't willing to spend a quarter of their salaries on premiums. "So I just don't have insurance," he says. "It's too expensive."
These days, many athletes are wondering whether the new Affordable Care Act, a.k.a. Obamacare, will ease the pain when its most toothy provisions go into effect in 2014. There's certainly one upside: insurers will no longer be able to deny banged-up athletes because of previous injuries. (This is the preexisiting-conditions language you've heard so much about.) But they will still retain the right to exclude coverage for injuries suffered during certain risky activities. The Affordable Care Act won't do anything to change that.
"The exclusions are in the fine print," says Brandon Parrish, owner of RiderSurance, a company that scours health-insurance policies to find coverage for action-sports athletes. "And they can include everything from participation in organized races to the use of ropes while climbing a mountain."
Another common exception is overseas travel: most American insurance plans won't cover injuries sustained while you're out of the country, and Obamacare won't change that, either. You'll still need to check the fine print and likely get special travel insurance to cover your vacations.
In Burke's case, she simply failed to purchase single-trip supplemental insurance, which costs roughly $100 per week and covers most medical expenses. Her situation was unique in that it was caused by a misunderstanding rather than an inability to pay. Still, action-sports stars often leave sponsors in the difficult position of having to tell fans that an athlete's health care isn't their problem. In the days following Burke's death, the drink company Monster Energy was inundated with indignant tweets like this one from Canadian Olympic gold-medalist rower Marnie McBean: "Why isn't @MonsterEnergy paying #SarahBurke's medical bill?"
Monster offered that they were "committed to helping [Burke's family] financially," though no specific figure was ever released.
For the rest of us, Obamacare will make it easier to get basic coverage, but not necessarily to drink deeply from the slacklining, big wall-climbing, freeskiing cup of life.
Trending on Outside Online