The "Wright" Way to Rehab Your Ski Injury
Don't let a bad fall keep you down. Pro freeskier Crystal Wright shares hard-earned tips on preventing and recovering from tough breaks.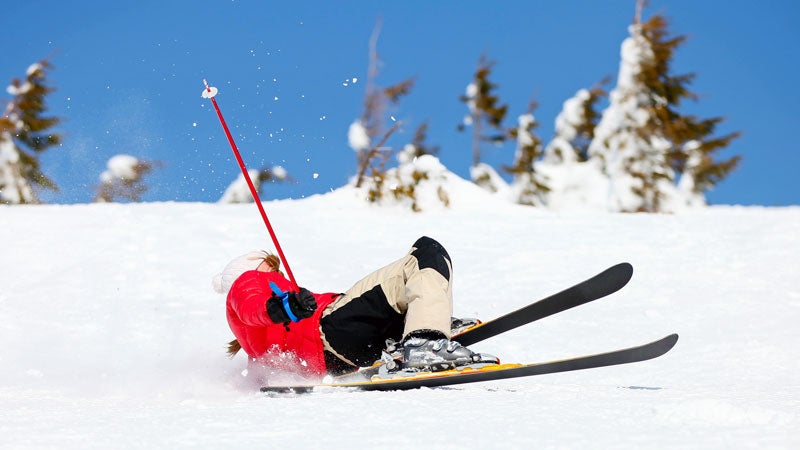 Heading out the door? Read this article on the new Outside+ app available now on iOS devices for members! Download the app.
In April 2012, big-mountain skier Crystal Wright won the Freeskiing World Tour. Less than a month later, she broke her tibula, fibula, and ankle in a mountain-biking crash. The injury threatened to end her career, but Wright spent nine grueling months rehabbing until she returned to competition in January 2013. Her journey back from injury inspired her to open a gym in Jackson Hole, called Wright Training, where her workouts focus on injury prevention, along with strength and endurance training. She attributes her comeback to a rigorous routine (described below) that draws from Cross-Fit, Mountain Athlete, and sport specific-exercises designed to build strength and agility. "I came back strong thanks to a workout like this," says Wright. "If I had not been training, there would have been no way I would have been able to ski, let alone compete."
To prevent injury as best as possible, follow Wright's workout below.
1) Bag Hop series. 
Grab a sandbag (or anything else you can jump over). Jump laterally back and forth over the sandbag for 30 seconds. When you've completed the jumps, get into a tuck position and hold it for 30 seconds. Take a 15 second rest. Repeat six times.
"This is very metabolic, followed up by isometric work with the 30 sec tuck hold at the end of the sand-bag hops. Isometric holds will help with leg fatigue and diminish your chance of injury," Wright says.
2) Jane Fonda Series 
This is a series of four exercises. Start by lying on your side. Lift your top leg, then lower it behind the leg that is on the ground. Repeat this for 30 seconds. Then switch to bringing your knee to your chest, while focusing on contracting your core, for 30 seconds. Then transition to butt kicks, kicking your lower leg behind you to your rear. After 30 seconds, start making circles with your leg. Halfway through, switch directions. When you've completed the series, switch sides to work your other leg. Do two rounds per side.
"These exercises works the glute medias, which is a very important stabilizer and is responsible for decreasing lower back and knee pain," Wright explains.
3) Core Series
Start out this series with a 30 second plank. Then move into a weighted sit up. Lie on the ground, holding a weight directly over your chest. As you sit up, keep your arms straight and bring your head through the shoulders. Do ten weighted sit ups.
Next, do ten back extensions.
Lie on your stomach, face down, with arms straight in front of you, palms down, and legs straight out behind you. Lift your left arm and right leg off the ground and bring them down. Switch sides.
Finish the series with 10 Russian Twists.
Sit with your knees and hips bent at a 90-degree angle, and with your torso about 45-degrees from the floor. Grab a weight and hold it directly in front of you. Keeping your back straight, twist your torso to the left and touch the weight to the ground. Twist to the right, and touch the weight to the ground. Do four rounds of this series.