How to Make a Homemade Gel Ice Pack
Plus, what to keep in mind as you ice that sore muscle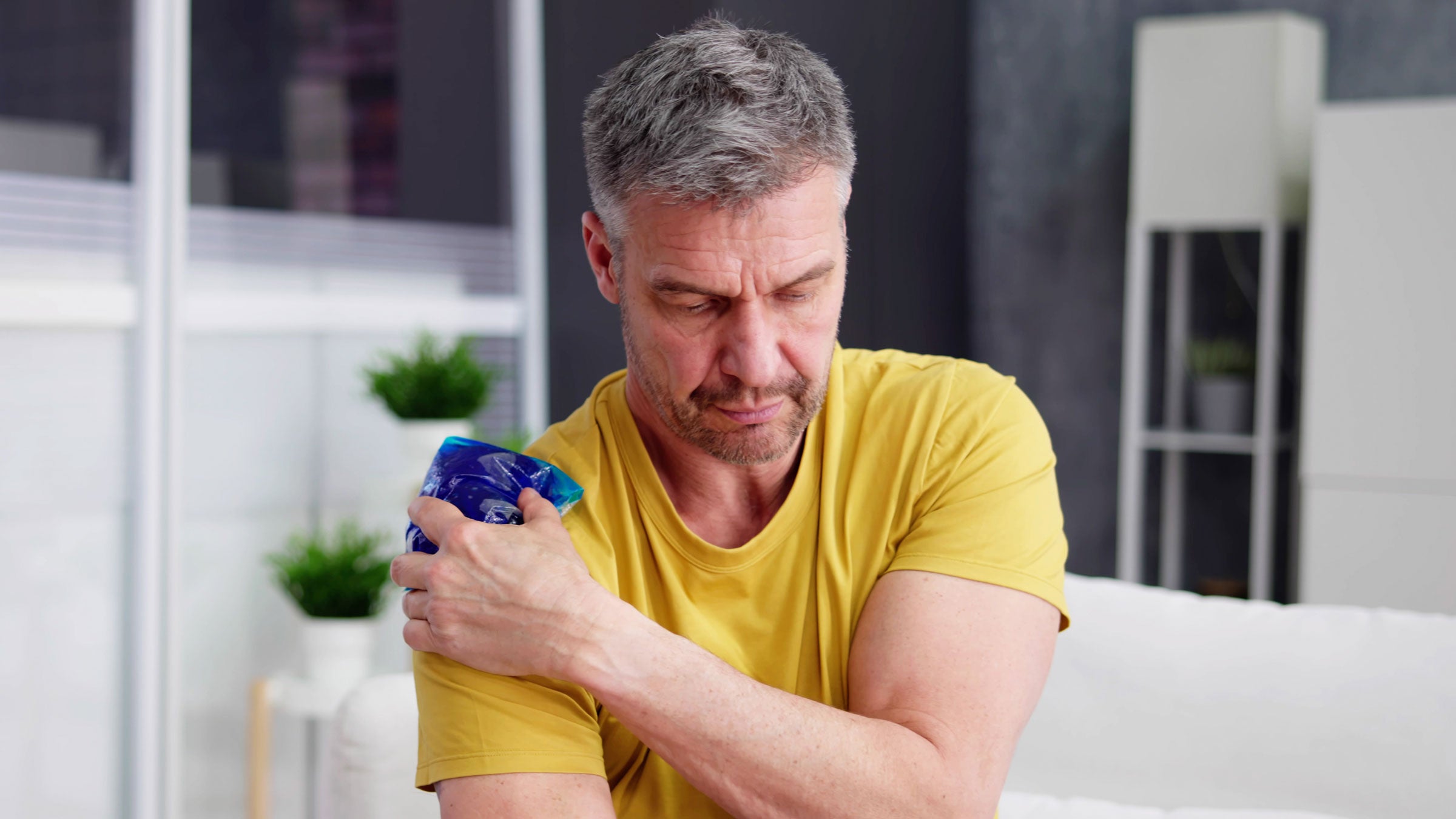 AndreyPopov/Getty
Heading out the door? Read this article on the new Outside+ app available now on iOS devices for members! Download the app.
Rest, recover, and ice, ice, ice. If you've been injured, you're likely familiar with this phrase. And like your plan to heal, icing is individual to you. While other members of your training group may prefer a bag of ice or frozen peas, you may gravitate toward the feel of a gel ice pack.
Instead of shelling out money on Amazon, you can make your own gel ice pack at home. However, icing an injury or ache is a bit more complicated than slapping a bag on your leg. Here's what to keep in mind.
What a Doctor Wants You to Know About Icing
1. There's No One Right Way to Ice
Icing is individual to you—and is something that should be discussed with and cleared by a medical professional, says Jen Caudle, DO, associate professor of family medicine at Rowan University in New Jersey. For example, if you have poor blood flow to certain areas of your body or nerve damage, there are certain risks. Depending on your injury and preference, there will be a particular cooling source that works best for you, Caudle says, whether a gel ice pack or a bag of frozen peas.
2. Beware the Burn
You'll also want to find something to wrap around the pack. "It's important to cover up ice packs with a towel," Caudle says. "That sort of removes the extreme cold, which can actually damage skin and tissues."
3. Timing Is Everything
Timing is also critical. Leaving an ice pack on for more than the sanctioned amount of time can potentially create more problems than solutions, Caudle says. She recommends, for most people, to leave an ice pack on for no longer than 15 to 20 minutes.
Here, Caudle breaks down how to construct your own gel ice—using just four different items you likely already have lying around the house.
How to Make a Gel Ice Pack
What you need: Rubbing alcohol (with a concentration of at least 70 percent isopropyl alcohol), water, a measuring cup, a resealable plastic bag
1. Pour ⅓ cup of rubbing alcohol and ⅔ cup of water into a plastic bag. If you want to create a larger ice pack, double or triple the amounts. The ratio should always remain two parts water to every one part rubbing alcohol.
2. Squeeze out any air, seal the bag tightly, and mix the rubbing alcohol and water.
3. Place your bag in the freezer for a few hours. It should feel like a gel substance when you remove it.
4. Use your gel ice pack on sore muscles and joints. Return it to the freezer after you've finished icing.
Lead Photo: AndreyPopov/Getty