This 102-Year-Old Doctor's Secret to Longevity
Gladys McGarey, MD, explains what we should all be doing to seek out happy, healthy, and fulfilling lives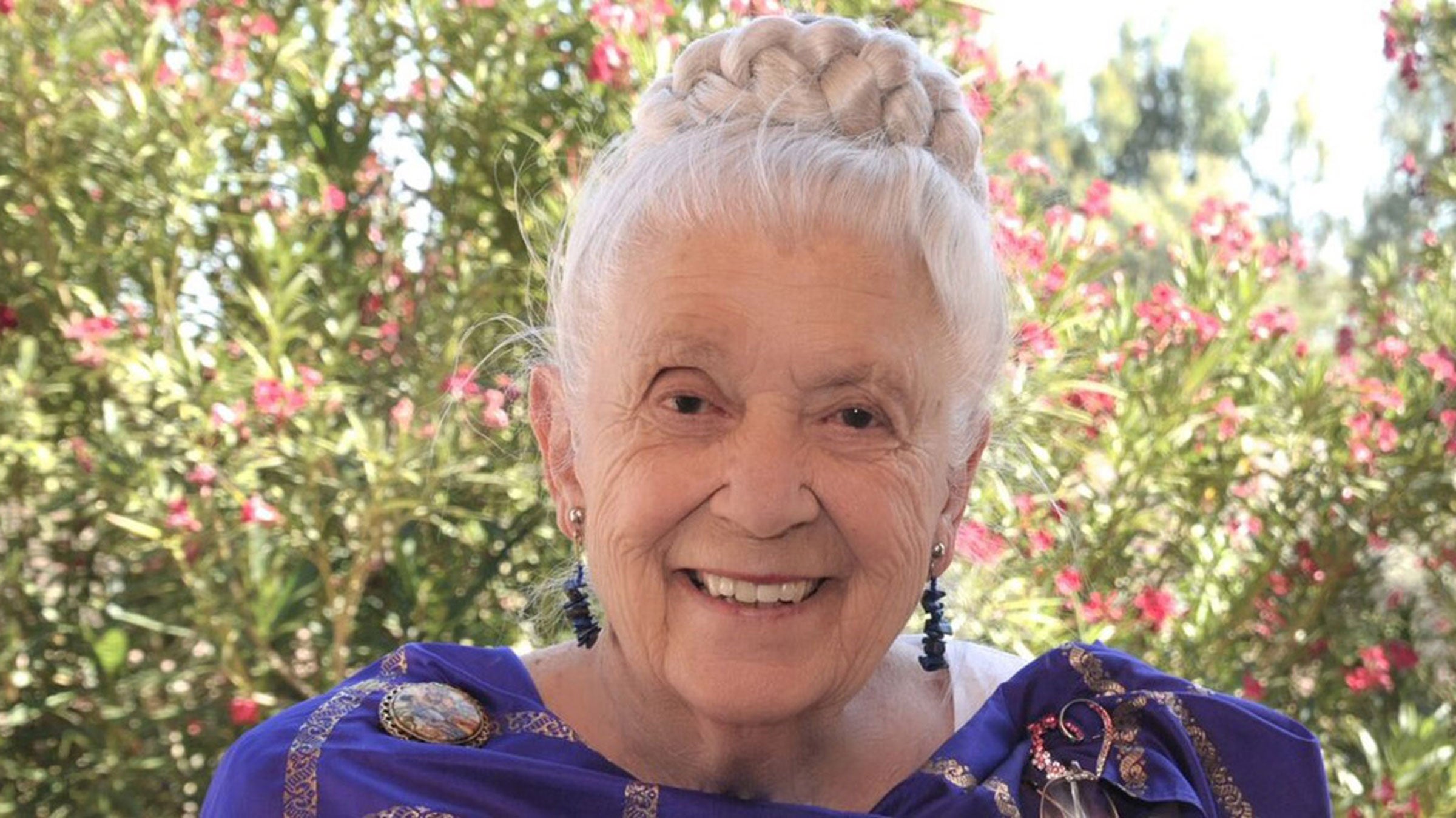 Photograph courtesy of Gladys McGarey
Heading out the door? Read this article on the new Outside+ app available now on iOS devices for members! Download the app.
Our bodies may be speaking to us, but rarely do we actually listen. Until we've pulled a muscle or broken a bone, most of us mute that line of communication between our minds and our framework. But according to Gladys McGarey, MD, learning the language of our limbs gives us more power over our health, longevity, and quality of life than we realize.
She should know. She's 102.
In McGarey's new book, The Well-Lived Life: A 102-Year-Old Doctor's Six Secrets to Health and Happiness at Every Age, the self-described mother of holistic medicine explains how our bodies are constantly sending us messages. Every headache, sore muscle, and illness signals that we're neglecting something. And no, she's not suggesting that all pain has a positive outcome, but rather that when we tune into our bodies, we gain insights into our overall health and happiness.
In our busy world, that's not typically the way we live our lives, but in McGarey's mind, it should be. Instead of putting our faith in supplements and pushing through the pain, paying attention to the signals being sent by our lifestyles and habits can point us to the root cause of our discomfort.
"Say I have a lady come into my office complaining of shoulder pain," she says. "Then, as she gets ready to leave, she picks up this huge purse and starts carrying it on her shoulder." Obviously, that heavy bag isn't doing her shoulder any favors. It's an ethos McGarey applies to all situations: We know the answers to our problems if we go looking for them.
While she doesn't want you to cancel your next doctor's appointment or DIY your annual physical, she is advocating for a better understanding of our bodies' subtle communication. By being aware of what's going on internally before distress hits, we'll be better able to avoid injury and illness while providing more holistic care for our whole system.
So, how can we start listening?
3 Ways to Start Listening to Your Body
1. Daily Stretching
A daily check-in can help you become familiar with your body's rhythms and identify any problem areas that could cause long-term issues. That's why McGarey starts her mornings off with a simple set of stretches. Her routine changes each day, based on the muscles and joints that need to be worked on. It's an "individual process" that requires getting quiet enough to hear what her body is asking her to do. McGarey's approach isn't a perfected sequence of poses but rather a personal exploration.
There's no one-size-fits-all stretching routine to uncover your body's inner wisdom. To open this intuitive line of communication, take a few minutes each day to notice how your body feels and stretch accordingly.
2. Accepting What Is
A common hurdle to body awareness is the resistance to accepting what is. This is especially prevalent when it comes to how we look. For a long time, McGarey disliked her hands and thought they were "big and ugly." Then, when she was in her fourth year of medical school, she noticed a resident scrubbing up for surgery who also had large hands. Realizing that they were a useful asset for the work she was going to do, McGarey's perception of her hands changed.
"I thought, 'Well Gladys, these silly things, they work. What are you so ashamed of?,'" she says. "So I started wearing rings on my fingers to remind me that my hands are important and that they work for me."
3. Keep Moving
McGarey believes that life needs movement—but not necessarily in the way that you may think.
"You have a choice every minute of the life that you live," she says. "If you have given up and you think that you're too old, too this, or too that, you get stuck. But if you want to be stuck, nobody can unstuck you."
According to her, the only remedy for getting unstuck is to find something—anything—that moves you forward. Whether it was embracing an uncertain future when her husband of 46 years filed for divorce or leaning into self-love when she was diagnosed with cancer for the second time, McGarey is adamant that how we respond to life's challenges determines how well we live.
"Life isn't done just because I'm 102," she says. "There's also 103, 104, and wherever else I'm intended to go."
Lead Photo: Photograph courtesy of Gladys McGarey