This Face Wash Made Me Rethink My Skin-Care Routine
For years, one Outside editor thought cleansing his mug with a bar of soap was sufficient. Then he tried Harry's face wash.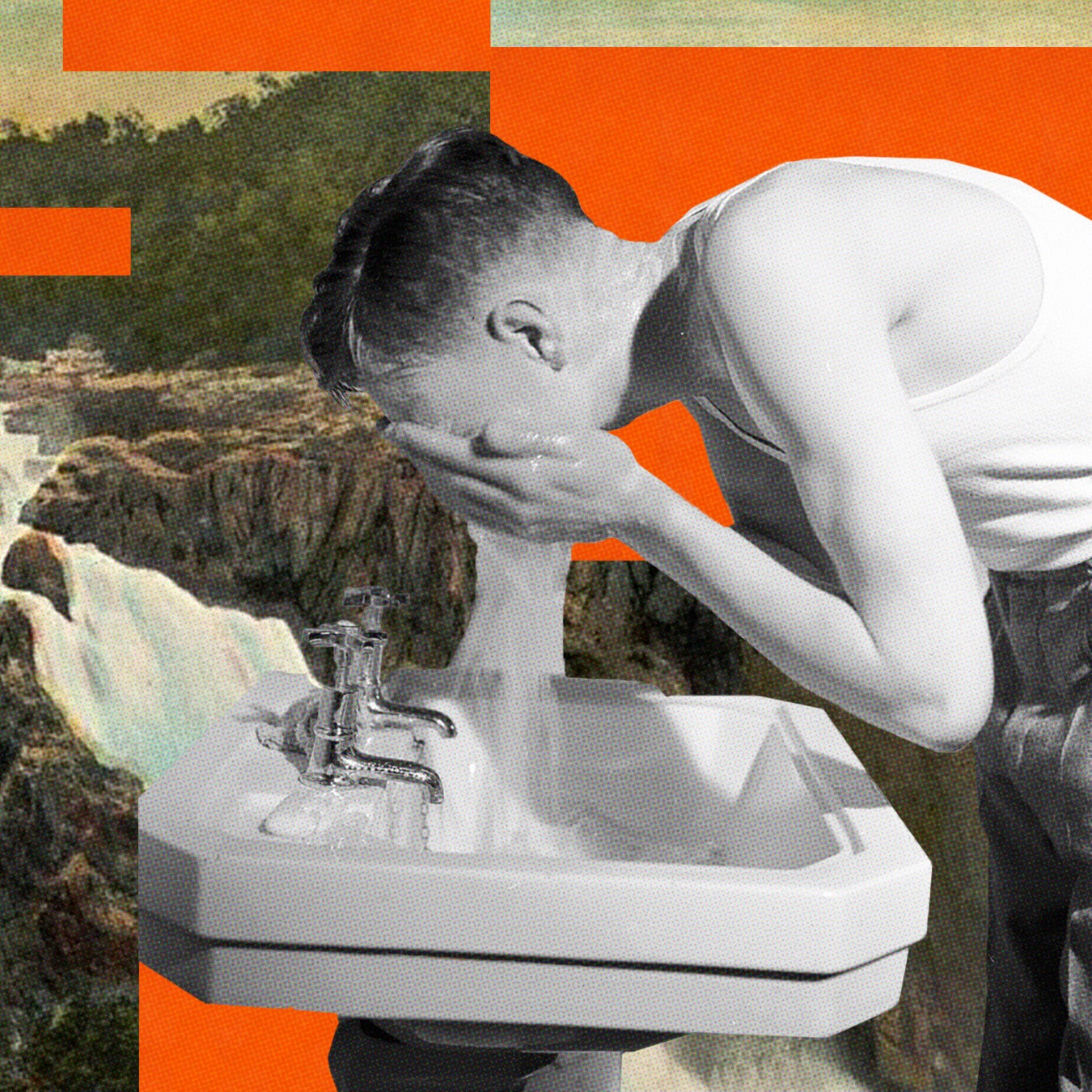 Heading out the door? Read this article on the new Outside+ app available now on iOS devices for members! Download the app.
When it comes to my morning and evening bathroom routines, I'm a man of habit. It took years of getting pestered by my dental hygienist—and a couple of cavities—before I ditched my cheap analog toothbrush for an electric one. I've been using the same deodorant since I was 14 (Old Spice Pure Sport!). And until a few years ago, I washed my face every night with the bar of hand soap next to my sink.
The latter habit changed a few months into dating my girlfriend, when I started spending several nights of the week at her apartment. Before bed I'd steal a dollop of her fancy face wash, and gradually, I began to notice that my face was getting less dry and more clear. I kept using it when she wasn't looking, and for the first time in my life, I thought there might be something to all those grooming products out there. It felt good to take care of my skin at the end of a long day. 
Soon after this revelation, I learned about Harry's face wash ($21 for a pack of three). Harry's is best known for its hipster shaving box that sends subscribers refill razors every month. I've had a beard since college, so I never needed that sort of thing, but the company also sells grooming products such as body and face wash. I decided to give the face wash a go—the branding didn't look too douchey, like a lot of men's skin-care and shower products, and I knew Harry's had a good reputation for its quality. It seemed like the perfect fit for my evening routine. (I'm generally too harried in the morning for more than a splash of water on my face.)
That instinct paid off. I've always hated the musky scents of most male hygiene products. The labels tout sandalwood and tobacco, but I just smell my high school locker room and the desperate attempt to cover up teenage body odor. So I was pleasantly surprised to find that Harry's face wash had no hint of Axe-brand odors. It was refreshing but not perfumy, with notes of hay and earth that I'd never smelled in a shower product. After rinsing it off, a pleasant tingle remained on my skin, thanks to essential peppermint and eucalyptus oils. After a week of using it each evening, my beard hair began feeling softer, too, perhaps due to the small amount of shea butter in the formula.
The wash features little bits of volcanic rock. That sounded awesome (exfoliating your face with lava!) and, it turns out, also felt awesome. While rubbing the foam in, the particles would gently lift the layer of sunscreen, sweat, and dirt on my face after a day's hike or bike ride. The best part? I didn't have to worry about harming any critters in the sea, because unlike microbeads, volcanic rock isn't toxic to marine life.
After using up my first bottle of Harry's, I saw it at Target and threw it in the cart. The next time I passed by it in the store, I threw three bottles in my basket so I'd never run out. The timing was perfect, because my girlfriend was catching on to the fact that her face wash had begun disappearing at an alarming rate.
Trending on Outside Online