Driver Who Killed 2 Cyclists Sentenced to 18 Years
As part of our #2020CyclingDeaths project, we published the obituaries of Melissa Williamson and Coleen Huling, who were killed while riding their bikes. The driver has received a maximum sentence. But outcomes like this are still rare.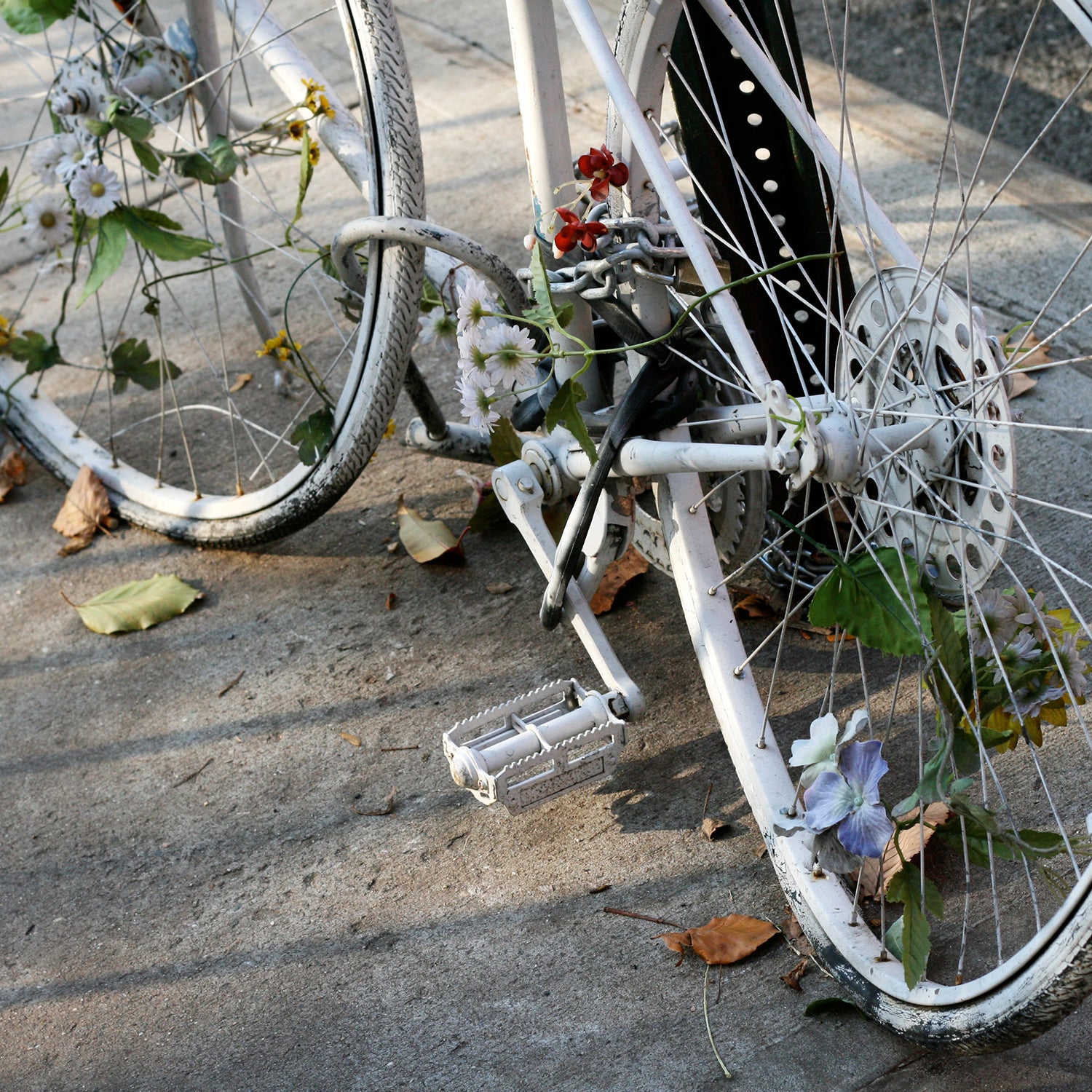 caitlin_w/iStock(Photo)
Heading out the door? Read this article on the new Outside+ app available now on iOS devices for members! Download the app.
On June 26, 2020, Ryan Paul Miettinen Jr., 22, struck and killed Coleen Huling, 29, and Melissa Williamson, 25, with his Mercury Mountaineer SUV in London Township, Michigan. He fled the scene, and according to the Monroe News, never surrendered the vehicle to authorities. Miettinen was charged with two counts of failure to stop at the scene of an accident when at fault, resulting in death. Last week he struck a plea deal. A county judge sentenced him to 9 to 40 years in prison on each count. Miettinen must serve at least 18 of those years before becoming eligible for parole, and could spend all 80 years behind bars. The judge also ordered Miettinen to pay a total of $250,200 in restitution.
Outside Online covered the deaths of Huling and Williamson in December, as part of our #2020CyclingDeaths project, in which we tracked every cyclist killed by a driver over 12 months. At year's end, we wrote obituaries for nine of those riders, which included those of Huling and Williamson, a young couple who met through mutual friends, loved exploring the rivers and trails near their home in Ypsilanti, Michigan, and had just signed a lease to move in together. The Friday afternoon they were killed, the pair were riding their bikes from Huling's parents' home, where they had been pet-sitting, into town to get some food.
"No amount of time will bring our daughters back," says Matthew Williamson, Melissa's father, who is also a cyclist and had been training with his daughter for the 328-mile Pan Ohio Hope Ride in the weeks leading up to her death. But Miettinen's sentencing does bring to end the ten-month limbo of court dates and litigation for the two families. "It allows for all of us to begin the healing process," he says.
A maximum sentence like this is rare. In a recent study, data was collected by cycling advocate David Cranor for the nonprofit Greater Greater Washington. Between 1971 and 2019, there were 132 cyclists killed by drivers in the Washington, D.C., area, and 87 percent of the drivers weren't charged with a crime. Only 8 percent served time. In the 697 deaths we tracked in 2020, we found reports of criminal charges in only a small handful of cases. More often cases go the way of the one involving John Giumarra III, who was charged with a hit-and-run felony that was later reduced to a misdemeanor after killing Angela Holder in Bakersfield, California, in 2017. Giumarra had a blood-alcohol level of 0.18, a record that showed multiple DUI charges, and he left the scene. Still, the judge ordered Giumarra to complete a mere 90 days of custody via work release, 100 hours of community service, and five years of probation. More recently the news reported on the high-profile case of former NBA star Shawn Bradley, who was riding his bike when he was struck from behind by a driver and paralyzed. Though she also left the scene, the driver was never charged with a criminal act or cited.
"Generally speaking, drivers who kill cyclists, even in obscenely negligent circumstances, rarely face criminal consequences that equate to the atrocity of their actions," says Peter Flax, former editor in chief at Bicycling and a lifelong bike advocate who has written extensively about traffic safety for cyclists. "Typically, to get a sentence that lines up with a fatally negligent act, the motorist needs to meet at least one of a few special criteria—to be massively impaired by drugs or alcohol, to be driving at a crazy speed, or to be a nonwhite driver who kills a white victim."
Miettinen is reported to have been driving recklessly when he hit Huling and Williamson—he swerved, struck them, and then sped away and eluded police for hours. His speed was in excess of 60 miles per hour; the speed limit on that street is 45 mph. The investigation showed that Miettinen had been smoking marijuana earlier in the day, though intoxication could not be proven. Miettinen has an arrest record that includes 13 prior offenses, including felonious assault with a deadly weapon, aggravated assault, reckless driving, and disobeying a police officer. 
"As a cyclist myself, I am all too aware that many individuals are under-prosecuted in these circumstances," says Matthew Williamson, who had been hoping for the maximum punishment. "Sometimes it is due to lack of existing case law. Other times it is because of an underlying perception that bikes have no business on the road." 
"In general, the criminal-justice system looks at cycling cases—meaning a driver hitting a cyclist—as 'just an accident,'" says Megan Hottman, an attorney in Golden, Colorado, who has been handling cycling cases for 11 years. (Outside published a profile of Hottman in 2015. It was written by cyclist and longtime Outside contributor Andrew Tilin, who was later struck and killed by a driver in Austin, Texas, while changing a flat tire by the side of the road.) An avid cyclist herself, Hottman has dedicated her life to advocating for cyclists and holding drivers accountable for their crimes. But in her entire career, she's only seen a few drivers adequately sentenced, she says. These cases are automatically made lower priority because district attorneys want to focus their time and attention on the "really bad criminals," she says, even though the damages caused in driver-cyclist crashes can be expensive and life altering, resulting in death or spinal-cord and brain injuries. Cases involving a driver hitting a cyclist are often classified as traffic violations, rather than misdemeanors or felony offenses, and overwhelmed courts move these violations through the system as quickly as possible, she says. 
In a successful case, where a driver gets the maximum sentence, as Miettinen did, Hottman says it's due to the perfect combination of law enforcement doing an exceptional job, a prosecutor asking for the maximum sentence and being willing to take it to trial, and a judge who really pays attention to the case and allows the family and loved ones to come in and talk in court. "It's so significant when a judge shows a case like this the attention it deserves," she says. 
In an impact statement to the court, Kerri Williamson, Melissa's mother, wrote that the average life expectancy for a woman today is 76 years. "So, in my opinion, Ryan stole 51 years of Melissa's life and 47 from Coleen. Even if he had been sentenced to 98 years in prison it would not have been an 'eye for an eye.' He will continue to get to have contact with those he loves. I can't say that I am 'happy', because I feel that is doing an injustice to my daughter and Coleen, but it is what I had hoped for." Kerri says that now she and her family and Huling's family need to give themselves permission to move on, and "to live the way Melissa and Coleen would have wanted us to."
Lead Photo: caitlin_w/iStock