We Sing the Slopes Fantastic
Our big roundup of supercool North American ski hills serves up 20 rides of your life—and tells you where to kick back in style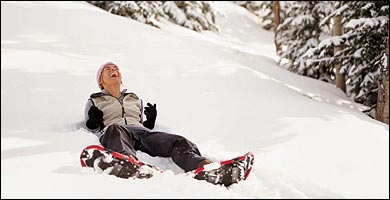 Brain Bailey/Getty
Heading out the door? Read this article on the new Outside+ app available now on iOS devices for members! Download the app.


Aspen, Colorado

Taos, New Mexico

Jackson Hole, Wyoming

Park City, Utah

Whistler Blackcomb, British Columbia

Mammoth, California

Steamboat, Colorado

Big Sky, Montana

Alta & Snowbird, Utah

Stowe, Vermont

Vail & Beaver Creek, Colorado

Heavenly, California & Nevada

Lake Louise, Alberta

Telluride, Colorado

Big Mountain, Montana

Alpine Meadows, California

The Canyons, Utah

Mt. Bachelor, Oregon

Sun Valley, Idaho

Killington, Vermont

Moonlight Basin, Montana

Tamarack Resort, Idaho

Ski Emotionally Naked

COLORADO :: ASPEN & ASPEN HIGHLANDS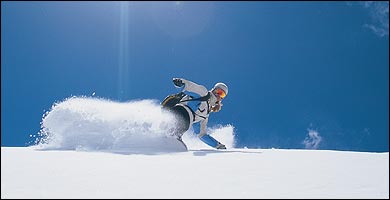 FORGET THE FURS AND THE FENDI. Beyond the bling, Aspen is still America's quintessential ski village, a funky cosmos where World Cup steeps belong to the fearless.
WHY WE LOVE IT: Where else can you sit next to Kurt and Goldie while wolfing lunchtime bratwurst, then follow the sun around Bell Mountain's bumps for the rest of the afternoon?
NUMBER-ONE RUN: The finest float in Colorado? Atop Aspen Highlands is the 40-degree, 1,500-vertical-foot Highland Bowl. After the hike up, and before the glorious, seemingly endless descent, rest your bones in the summit swing and feast on high-octane views of fourteeners Pyramid Peak and Maroon Bells.
HOT LODGE: Chichi yet cool, luxe yet Lab-friendly, the St. Regis Aspen features s'mores in its cozy après-ski lounge, beds for beloved canines, and a spanking-new 15,000-square-foot spa-complete with a little something called the Confluence, artificial hot springs where more than the waters mingle. (Doubles from $385; 888-454-9005, www.stregisaspen.com)
SOUL PATCH: Tucked in the trees on Aspen Mountain are shrines to Elvis, Jerry Garcia, Marilyn Monroe, and, of course, Liberace. But Walsh's Run, one of the steepest drops on Ajax, is where you'll find sacred ground: The Raoul Wille shrine, a tiny shack festooned with prayer flags and elk bones, honors a longtime local who died climbing in Nepal.

NEW MEXICO :: TAOS
A GROOVY CONVERGENCE of Native American culture, ski-hard style, and the freest of spirits, Taos is the black diamond in New Mexico's high-desert crown, offering steep transcendence (and lots of green chile) in the wild, wild West.
WHY WE LOVE IT: ¡Viva variedad! Park your journeyman Subaru wagon or beat Jeep CJ right next to that limited-edition Mercedes with the Texas plates—they'll appreciate the contrast. Then look heavenward and feast your begoggled eyes on runs so close to vertical they'll steal your heart (or sink it, if you're toting a prohibited snowboard).
NUMBER-ONE RUN: Longhorn, a lengthy and snaky double black, shoots between palisades of tall pines, dropping 1,900 vertical feet to a catwalk that spits you out at the base. Masochists should save it for the end of the day, when the bumps are the size of small igloos.
HOT LODGE: In the heart of town is a grand adobe abode called the Fechin Inn, built beside Russian artist Nicolai Fechin's former home, a 1927 structure listed in the National Register of Historic Places. The elegant, Jacuzzi-equipped 84-room hotel is just a hop, skip, and a jump from the Adobe Bar, current home of wicked margaritas. (Doubles, $114-$208; 800-746-2761, www.fechin-inn.com)
SOUL PATCH: Dog-tired and depleted? Stop off at art-infested Taos Pizza Outback, where the cooks spin tasty sesame-sprinkled crusts, blank canvases just waiting for your own creative topping conglomerations.

WYOMING :: JACKSON HOLE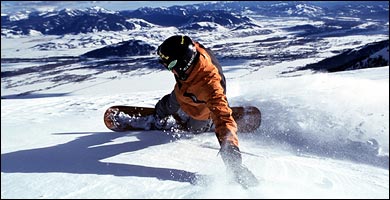 DUDE, IT'S LIKE MECCA. If you take sliding around on snow seriously, you'll eventually make a pilgrimage to the Hole. Hardcore types rightfully revere the sick Wyoming vertical, heavy powder showers, and Euro-style open backcountry. Yep, this is the place . . . to pack a shovel, transceiver, probe, and change of underwear.
WHY WE LOVE IT: Rip, rip, rip all you want: The harder and stronger you ride, the more these Tetons throw at you. And once you think you're the master, listen for the laughter coming from the lines that have yet to see a descent.
NUMBER-ONE RUN: You'll find the finest fall-line skiing in the country here, so steel yourself for the best run of the bunch: The Hobacks is 3,000 vertical feet of crazy steeps. Enjoy.
HOT LODGE: When legendary ski mountaineer and cinematographer Rob DesLauriers got sick of living out of his van, he built the new Teton Mountain Lodge, a premium slopeside property with rustic Wyoming written all over it. Just don't let the high-end accommodations and dining fool you; Rob's still a ski bum at heart. (Doubles, $149-$329; 800-801-6615, www.tetonlodge.com)
SOUL PATCH: The Mangy Moose remains Jackson Hole's must-hit saloon. The bleary-eyed crew from Teton Gravity Research, pros decked out in next year's wares, and perma-tan instructors call this place home. But don't fear the locals; just get what they're having.

UTAH :: PARK CITY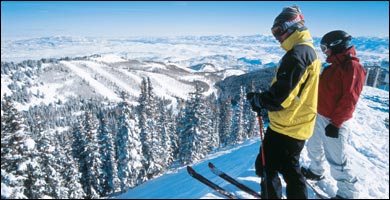 LIKE ST. MORITZ WITH MORMONS, Park City is not only a vast powdery playground; it's a true ski-in/ski-out town with big-city swank. After you've zonked your mortal coil dropping off cornices and carving down chutes, head to town and knock back an espresso: You have to be awake to enjoy the finer things.
WHY WE LOVE IT: Oh, the mountain comes off as harmless at first—what with those rolling hills flush with cruisers—but it drops the hammer a couple lifts in, making for delighted schussers, from expert on down. There's terrain-park action, and the superior lift service (14 chairs, including four high-speed six-packs) can move more than 27,000 butts an hour.
NUMBER-ONE RUN: Not for the timid or the kamikaze, O-zone drops 1,000 feet off the lip of Pinyon Ridge, down a 30- to 40-degree face, before delivering you into forgiving tree trails that lead to a high-speed six heading right back up.
HOT LODGE: Right on chic Main Street is the Treasure Mountain Inn, a locals-owned lodge with a great little café. This eco-minded pad has a range of homey accommodations, from simple studios to decked-out apartments, as well as a Jacuzzi and heated pool beneath the stars. (Studios, $125-$300; 800-344-2460, www.treasuremountaininn.com)
SOUL PATCH: Once a wild silver town, Park City's gone all civilized. The high-end gastronomic fusion served up at 350 Main will have you double-checking your coordinates—and for boozophobic Utah, the cocktails are mighty sinful.

BRITISH COLUMBIA :: WHISTLER BLACKCOMB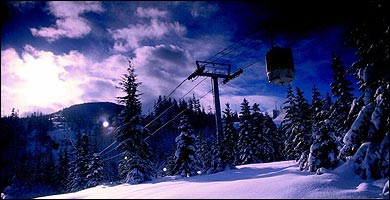 DOUBLY HEINOUS STEEPS mean twice the fun at Whistler Blackcomb, home to the biggest vertical in North America and an astounding variety of snow conditions. Sister peaks, these British Columbia bad girls practically flaunt their grand vert, true glacier skiing, and leg-burner runs up to seven miles long.
WHY WE LOVE IT: By virtue of the vast and varied terrain (larger than Vail and Aspen combined), this resort has always drawn a cosmopolitan crowd. The number of rowdy young immigrants will surely redouble as opening day of the 2010 Winter Olympics approaches. And the village is at only 2,140 feet, so sea-level folk can let loose without fearing hypoxia-empowered hangovers.
NUMBER-ONE RUN: These peaks have long been a favorite stop on the World Cup circuit, thanks in part to the exhilarating 1.5-mile highway known as the Dave Murray Downhill, which rolls off the south shoulder to Whistler's base.
HOT LODGE: The Fairmont Chateau Whistler is a wonderland of sprawling penthouses and romantic turrets at the foot of Blackcomb Mountain. Luckily, there are more than two dozen bistros and nightclubs nearby to tempt you out of your mountain-view room on the stormier nights. (Doubles, $256-$446; 800-606-8244, www.fairmont.com/whistler)
SOUL PATCH: From the top of Horstman Glacier, traverse under the summit cliffs and cross the ridgeline via Spanky's Ladder. This brings you to a trove of hidden chutes plunging through a cliff band down to Blackcomb Glacier.

CALIFORNIA :: MAMMOTH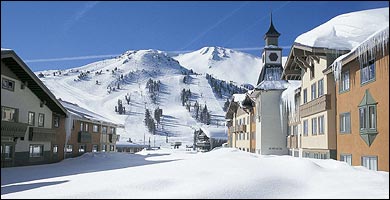 THE SOUTHERN CALIFORNIA VIBE dominates Mammoth, reflecting surf culture at its most authentic. Witness the resort's massive superpipe and meticulously sculpted terrain parks, home turf of snowboard phenoms like Tara Dakides, Shaun White, and Olympic silver medalist Danny Kass.
WHY WE LOVE IT: Rising high in the eastern Sierra, this hill is surrounded by the Ansel Adams and John Muir wilderness areas, and Yosemite's just a few valleys north. The volcanic terrain, nice and steep everywhere you look, gets layers of prime frosting from Pacific storms that drop up to four feet of snow at a time. Otherwise, it's clear blue skies.
NUMBER-ONE RUN: From the summit, drop off the back side and hike to fantastic Hemlock Bowl: Ski left and follow the signs (or locals), then enjoy Mammoth's deepest shots. Afterwards, hop on Chair 14 and rest up for another hike. Repeat.
HOT LODGE: If cookie-cutter condos don't do it for you, check out Mammoth Country Inn, a Bavarian-style bed-and-breakfast. The seven rooms feature bedding worthy of royalty, and two have Jacuzzis. Your hosts, the Weinerts, serve up home-style breakfasts, and it's just a short scamper to the bus. (Doubles, $145-$185; 866-934-2710, www.mammothcountryinn.com)
SOUL PATCH: Geothermal springs with panoramic mountain vistas, anyone? South of town, just east of Highway 395, Hot Creek gloriously blends a f-f-freezing stream and feverish springs. (Stay out of the scalding stuff.) Sadly, panties are mandatory here. But you can drop your drawers at wilder hot spots like Hilltop and Crab Cooker.

COLORADO :: STEAMBOAT
SOMETIMES COLORADO'S I-70 is a bit, well, constipated, so head for secluded Steamboat, some two hours north. We're talking relentless powder, some of the West's best tree skiing, and a chill ambience—on the slopes and back at the lodge.
WHY WE LOVE IT: Located in the Park Range—where Pacific-born storms usually hit first in Colorado—Steamboat soaks up heavy snow dumps that often skip peaks to the south and east. And many of the aspens are perfectly spaced, as if a gift from God. From the mountain, take a free shuttle the three miles to tiny, colorful Steamboat Springs, where you'll find a surprising slew of kick-back bars and upscale eats.
NUMBER-ONE RUN: Step into the Closet, a forested roller coaster spilling down the west side of Storm Peak, and shake off the dust. Just make sure you've got your turns dialed—and wear a helmet.
HOT LODGE: Across from the gondola, the plush 327-room Steamboat Grand Resort Hotel serves up a deluxe spa, a fitness center with steam bath, an elegant steak-and-chop house, quiet rooms replete with hardwood furniture, and a cavernous stone lobby with, yep, a stream running through it. (Doubles from $159; 877-269-2628, www.steamboatgrand.com)
SOUL PATCH: On the Grand's spacious deck, which looks out on 8,239-foot Emerald Mountain, two truly giant Jacuzzis and a heated outdoor pool offer some of the most luxuriant après-ski lounging in the Rockies.

MONTANA :: BIG SKY
LONE MOUNTAIN ERUPTS from the Madison Range like an 11,194-foot catcher's mitt, nabbing storms swollen with dry Rocky Mountain powder. The utter lack of lines just sweetens the pot. With almost twice as many acres as skiers, Big Sky virtually guarantees instant lift access all day long.
WHY WE LOVE IT: You can dress like a cowboy—unironically—and then snorkel through the fresh, pausing to ogle the remote 10,000-foot summits of the Lee Metcalf Wilderness. Come night, it gets so dark you can see the band of the Milky Way splitting the sky.
NUMBER-ONE RUN: Off Lone Mountain's south face, roar almost 3,000 vertical feet down the ridiculously wide Liberty Bowl and through the Bavarian Forest, where you can bob and weave through spruce and fir.
HOT LODGE: Want quintessential Montana? Rent a log cabin with a hot tub on the deck: The Powder Ridge Cabins have woodstoves, vaulted ceilings, and a lift nearby. (Cabin with three doubles, $525-$772; 800-548-4486, www.bigskyresort.com)
SOUL PATCH: See what "big sky" really means: The tram up to the peak offers an eagle's view of the resort's most daring lines, plus thousands of square miles of wilderness. Watch a local work the Big Couloir—a 50-by-1,500-foot lick of 48-degree terror—and it won't be just the views stealing your breath.

UTAH :: ALTA & SNOWBIRD
THESE PEAKS ARE THE ODD COUPLE of mountain resorts—think hardcore Alta dudes and snazzy Snowbird debs—but their souls are united by heavenly powder.
WHY WE LOVE IT: In a word, the white stuff. At Little Cottonwood Canyon, the light-and-dry goods are nonpareil. The evidence? When the Ringling Bros. circus sued Utah for using the slogan "The Greatest Snow on Earth," the case went all the way to the Supreme Court—and Utah won.
NUMBER-ONE RUN: A long, technical traverse perches you atop Alf's High Rustler, a 40-degree, 2,000-foot pitch aimed straight at the Alta parking lot. Legend has it that veteran ski-school director Alf Engen once bombed the whole run, with nothing but nipple-deep powder to slow his mad descent.
HOT LODGE: Snowbird's Iron Blosam threads the ski-lodge needle: It's got all the perks of a high-end hotel—two-story windows, private decks, full kitchens, and an outdoor hot tub-but it's steeped in a laid-back atmosphere that reminds you of a family cabin in the mountains. (Doubles, $249-$539; 800-453-3000, www.snowbird.com)
SOUL PATCH: After Snowbird's last tram heads down for the day, don't be afraid to join the contingent of ski-crazy locals who gather at the top of Lone Pine for what is usually a low-key party, then take in the sublime view of the spectacular, canyon-framed sunset.

VERMONT :: STOWE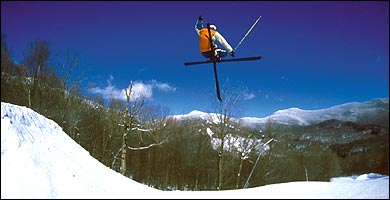 IT'S THE BARNS AND COVERED BRIDGES draped with snow that tip you off: You're in classic Vermont. This historic resort hails from the hungry thirties, but you'll be plenty satisfied. With just 4,000 or so permanent residents, Stowe's got small-town soul galore, and the mountain tempts with wild, winding expert runs—and a slew of less challenging ones.
WHY WE LOVE IT: Time has made Stowe a giant on the eastern ski scene, with the help of 4,393-foot Mount Mansfield, Vermont's highest peak. You can't beat it for nordic action: The Touring Center at Trapp Family Lodge (owned by a member of the singing von Trapp clan, of The Sound of Music fame) features excellent trails. And where would snowboarding be without a certain resident named Jake Burton?
NUMBER-ONE RUN: Test your mettle on the famous Front Four—National, Lift Line, Starr, and Goat—the mountain's snaking double-black centerpieces. Prepare to be humbled.
HOT LODGE: Listed on the National Register of Historic Places, the sumptuously restored Green Mountain Inn pumps up the luxe with modern accoutrements like gas fireplaces, marble bathrooms, Jacuzzis, and a heated outdoor pool. Forget fatigue with a Swedish deep-tissue massage—or have hot cider and homemade cookies by the blazing fire. (Doubles from $125; 800-253-7302, www.greenmountain.com)
SOUL PATCH: Get a little wacky with the locals during the Stowe Winter Carnival, in late January: Among other fun, there's off-season volleyball, a snow-golf tournament (costume required, natch), and the chilly Wintermeister triathlon.

COLORADO :: VAIL & BEAVER CREEK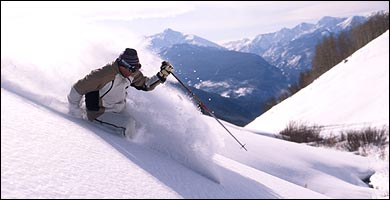 TALK ABOUT HIGH CONTRAST: These resorts may be virtually side by side, but they don't see eye to eye. Vail is the gold standard for manicured pistes and big bowls, regularly making it one of the country's most popular destinations, while Beaver Creek is more of a sedate escape with a profusion of secret stashes.
WHY WE LOVE IT: Via the combo of dry snow and friendly terrain, intermediates feel advanced—and experts feel untouchable (if they didn't already). Roughly half of the resorts' vast terrain is taken up by the famous Back Bowls, at Vail, and Beaver Creek's long, challenging Talons, many of which cut through the trees.
NUMBER-ONE RUN: On Vail's Ledges, the steep bits run 300 feet, then level out and let you regain your wind, then drop another 300, and so on—descending for more than a mile, all the way home. At Beaver Creek, Harrier rolls off the west shoulder of Spruce Saddle, becoming a wide, hilly cruiseway perfectly pitched for GS turns.
HOT LODGE: The Austrian-style Hotel Gasthof Gramshammer has been au courant for 40 years. The 38 rooms are arrayed with knee-deep down comforters and traditional woodwork, game dishes are served up in the cozy Antlers dining room, and high indulgence awaits at the steam room, sauna, and two indoor hot tubs. (Doubles, $195-$245; 800-610-7374, www.pepis.com)
SOUL PATCH: Don't miss the Colorado Ski Museum: Dig the roots of modern snow sports and revisit such luminaries as World War II heroes/powder hounds the Tenth Mountain Division, among others.

CALIFORNIA & NEVADA :: HEAVENLY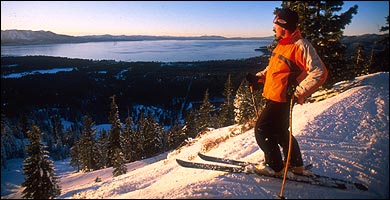 CAN YOU SAY GIGANTIC? Good, because that's what Heavenly is. Plus it can claim some of the most ravishing views of any American ski hill: It rests in the limbo between the supernatural blue of Lake Tahoe and the scorched Nevada desert far below.

WHY WE LOVE IT: Nobody skis off-piste on this mountain! A private wonderland awaits those who venture into the trees or take a little hike, but if you want to stay on track, you'll find that the sheer immensity (almost 5,000 acres) spreads out the skiers nicely. Besides, the groomers are like boulevards—and just as smooth—so you can really dig your turns here.

NUMBER-ONE RUN: The Milky Way Bowl, a ten-minute hike up the Skyline Trail, has a steady vertical drop and an utter dearth of other souls. Continue down the chutes of Mott Canyon and have a chuckle at the expense of all the schnooks who ever turned their noses up at this peak.

HOT LODGE: Heavenly's speedy gondola is two minutes from Lake Tahoe's Embassy Suites Hotel, very cushy digs with a dizzying nine-story atrium, glass roof, flourishing gardens, and 400 two-room suites. (Suites from $200; 877-497-8483, www.embassytahoe.com)

SOUL PATCH: The spectacle of Caesars Tahoe is Disneyland for the savvy gambler. A nonstop bacchanal revolves around slot machines, top-notch shows, and the ubiquitous gaming tables—but without that Vegas overkill. When in Rome . . .

ALBERTA :: LAKE LOUISE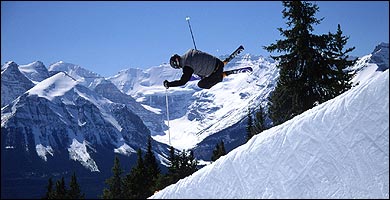 JAW-DROPPING vistas of Banff National Park greet the lucky folks up top of Canada's biggest ski area, and world-class terrain awaits below.
WHY WE LOVE IT: This place splits styles: At the south side's terrain park, huck junkies can air their grievances with gravity while fans of pure carving hit the quieter north face to ride the bowls.
NUMBER-ONE RUN: Take the SUMMIT Platter up 8,765-foot Mount Whitehorn and cruise Brown Shirt, taking in views of the Bow Valley. Or head out from the Larch area, locate Lookout Chute, and disappear into the trees—just make sure you reappear.
HOT LODGE: From the Fairmont Chateau Lake Louise, gaze out at the glacier-fed namesake lake. To fight off the Canadian chill, try steaming truffle fondue at the hotel's Walliser Stube; wash that fungus down with some ice wine, made from grapes frozen on the vine. (Doubles, $344; 800-441-1414, www .fairmont.com/lakelouise)
SOUL PATCH: With faraway Victoria Glacier as backdrop, a spin on Lake Louise's skating rink makes for high entertainment. During January's ice-carving competition, you can see frozen stars like Winnie the Pooh, then toast marshmallows at the braziers nearby. (Appropriately enough, the silly old bear has been quoted as saying, "Fight fire with marshmallows.")

COLORADO :: TELLURIDE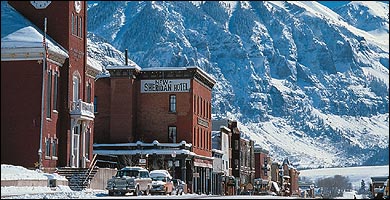 A TRUE COWBOY TOWN where down jackets thankfully outnumber mink stoles, Telluride still caters to the glamorous. Spot a hot starlet living it up in one of downtown's ritzy establishments? Big whoop—unless she was thrashing her guide in the steep and deep earlier.
WHY WE LOVE IT: Due to its remote setting—there's just one road leading into this southwestern Colorado box canyon-the mountain always gets far fewer folks than it's designed to handle. So the queues are quick, the runs pretty much empty, and the midmountain bartenders not too busy. NUMBER ONE RUN: As you float, fly, or surf down the three ridgeline miles of See Forever, looking 100 or so miles west toward Utah's La Sal Mountains, you are permitted, though not really encouraged, to holler corny lines from Titanic, like "I'm on top of the wooorld!"
HOT LODGE: Live it up at Wyndham Peaks Resort & Golden Door Spa: Think king-size beds, homemade cookies on your pillow (if you ask nicely), and the San Juan Mountains out your window. Head to the spa and baby your fried quads by soaking them in the 102-degree mineral pool—perfect prep for a 50-minute Skier Salvation massage. (Doubles from $229; 970-728-6800, www.thepeaksresort.com)
SOUL PATCH: Melt into an overstuffed leather chair, order a horseradishy bloody mary, and toast tomorrow in Wyndham Peaks' high-ceilinged great room. That's good medicine.

MONTANA :: BIG MOUNTAIN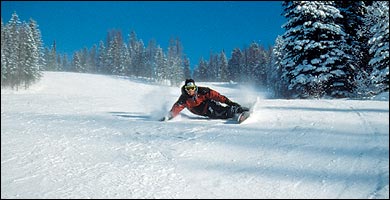 CRAVE A COCKTAIL of wide-open groomers, perfectly spaced trees, and backcountryesque meadows? Look no further than crowdless Big Mountain. And with lots of off-piste powder stashes just waiting, it's no wonder so many of the snow junkies here sport free heels.
WHY WE LOVE IT: Monster storms transform the mountain's evergreens into "snow ghosts," and locals—suited up in polyester straight out of the Carter era—love to rip through this hoary host. And it doesn't hurt that the skyline's fraught with the lofty peaks of the Canadian Rockies, Glacier National Park, and the Great Bear Wilderness.
NUMBER-ONE RUN: East of North Bowl, you'll find hundreds of feet of superb vertical, starting with the Nose, then continuing down two shots known as Performance and the Chin. Don't look for these last two on the map, though: After hogging all that fluffy stuff, you won't want to tell anyone, either.
HOT LODGE: The ski-in/ski-out Kandahar lodge, right off the mountain, just screams Montana. Think wooden beams, a river-rock fireplace, and rustic rooms with lofts and a bunch of primo down sleeping gear. (Doubles, $109-$309; 800-862-6094, www.kandaharlodge.com)
SOUL PATCH: When the lifts shut down, the planks and boards stack up outside the Bierstube, where you'll find local folks swilling pints of Moose Drool beside Seattle techniks escaping the city for the weekend. Be sure to ask your barkeep for one of the 'Stube's mysterious souvenir rings—it's a surprise—then tip at least 20 percent. But you knew that.

CALIFORNIA :: ALPINE MEADOWS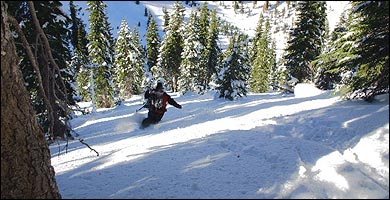 ALL MOUNTAIN AND NO ATTITUDE, Northern California's Alpine Meadows is designed to take maximum advantage of the spectacular terrain. Though it's got that laid-back, down-to-earth vibe the West is known for, it's certainly no bore; far from it. It simply lacks the attendant aggression of resorts with similarly radical steeps.
WHY WE LOVE IT: Chutes and rock bands line this High Sierra bowl, spilling out into gentle grades—so there's something here for all skill levels. The hike-to skiing and open-boundary policy (not found at neighboring Squaw Valley) equal acres and acres of untouched snow, and the hill's south side is enormous, wide-open, and drenched with sunshine in the morning.
NUMBER-ONE RUN: Palisades, a classic double black diamond off the Alpine Bowl lift, looks skyscraper-steep once you're staring down it, but fear not: Since it's north-facing, the snow's way silky.
HOT LODGE: From the lifts, it's just a quick ten minutes to the unbeatable Resort at Squaw Creek, with its 403 fine rooms, four restaurants (ranging from diner fare to haute cuisine), outdoor swimming pool, Jacuzzis, and nearby recreation like dogsledding and sleigh rides. (Doubles, $229-$349; 800-403-4434, www.squawcreek.com)
SOUL PATCH: The northern ridge, beyond Estelle Bowl, may take a quarter of an hour to hike and traverse to, but the sweet silence and enormous cedars you'll find will make you forget the trip. As will the powder.

UTAH :: THE CANYONS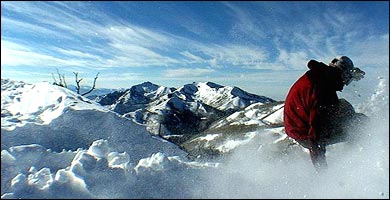 A DECADE BACK, the resort that would become the Canyons was a pretty shabby, and not too popular, locals hill. Now it's the biggest, most unabashedly go-go resort in Utah-and, miraculously, it's crowd-free.
WHY WE LOVE IT: Besides the sharp new base village, it's got the real goods: Days after other Wasatch resorts are all skied out, you'll still be finding powder stashes hidden among the—count 'em—eight peaks.
NUMBER-ONE RUN: Take the hike up Murdock Peak right off the Super Condor Express Lift, then choose from among seven tempting lines. You're bound to find your favorite flavor: steep glade, wide-open bowl, or gnarly chute?
HOT LODGE: When NBC's Katie Couric and Matt Lauer wanted posh digs for their two-week Olympics gig, they picked the deluxe Grand Summit Resort Hotel—for good reason. After a soak in your jetted tub, survey the scene at the heated outdoor pool below, and the rest of Summit County, from the bay windows flanking your fireplace. And, of course, there's the supreme access: If the gondola were any closer, it would be inside. (Doubles, $279; 888-226-9667, www.thecanyons.com)
SOUL PATCH: Take a snowcat-drawn sleigh to midmountain, cross-country or snowshoe it through the woods, and hit the resort's secluded Viking Yurt for a delectable five-course Scandinavian feast. Go ahead and carbo-load—afterwards, the snowcat will drag you right back down to base.

OREGON :: MT. BACHELOR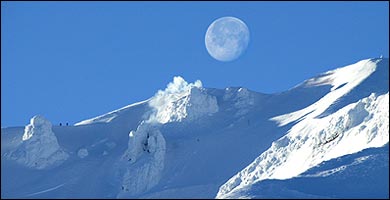 THE U.S. FOREST SERVICE gave top skier Bill Healy, of the Army's Tenth Mountain Division, permission to put three rope tows up the face of central Oregon's Bachelor Butte way back in 1958. Since then, his dream come true, now known as Mt. Bachelor, has grown to 71 runs serviced by ten lifts. And for those seeking big air, there are three terrain parks.
WHY WE LOVE IT: With as much as 30 feet of snow piling up annually in the mountains of Deschutes National Forest, Mt. Bachelor is one of the Pacific Northwest's treasures, and an agreement with the Forest Service has spurned commercial development, preserving its wild side.
NUMBER-ONE RUN: Head for the Northwest Express chair and exit, if you dare, to Devil's Backbone, a mettle-testing black diamond. Though steeper up top, it's good and bumpy almost all the way down its nefarious spine.
HOT LODGE: The Inn of the Seventh Mountain, between Bend and Mt. Bachelor, is the place to sleep if you want first chair the next morning. The lodge-style decor—wooden beams, fireplaces, leather recliners—just oozes cozy, and with the Cascades so close by, grand views are there for the feasting. (Doubles, $135-$195; 800-452-6810, www.seventhmountain.com)
SOUL PATCH: Hit the Lodge, in Bend, for pints of local 20″ Brown Ale and scrumptious buffalo burgers. Then make good and sure you patronize the McMenamins folks—God love 'em—renovators of, among others, the old St. Francis school in downtown Bend, home to a hotel with Turkish baths, a pub restaurant, and a throwback cinema.

IDAHO :: SUN VALLEY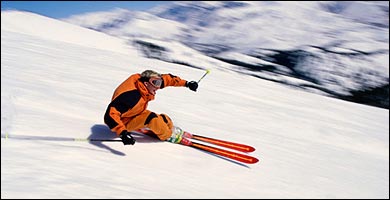 HOLLYWOOD HOTTIES, Olympic skiers, and John Kerry may flock to sexy Sun Valley these days, but America's first ski resort has been drawing us hoi polloi since '36. Swaths of immaculate corduroy run for miles here, so pray your legs last. No sweat if they don't: French chefs and other fanciness await below.
WHY WE LOVE IT: Fantastic snow- making gear, five-star base facilities, and runs so fast and long you can attempt to break the sound barrier—after stuffing your face with beignets, of course.
NUMBER-ONE RUN: Crank the bindings and launch down Warm Springs. After a continuous 3,100-foot vertical loss on a blue groomer, your quads will glow like an Apollo capsule on reentry.
HOT LODGE: Stay in Ketchum, Sun Valley's neighbor and the epicenter of the après action. The Best Western Kentwood Lodge, situated right in the mix, has an airy stone-and-wood lobby, big rooms, a hot tub, and a pool. (Doubles, $159-$179; 800-805-1001, www.bestwestern.com/kentwoodlodge)
SOUL PATCH: Clomp into Apple's Bar and Grill, at the base of Greyhawk, and mingle with folks who packed it in after logging 30,000 feet of vert—by lunchtime. Notice all the passes tacked to the wall? You could once trade yours for a pitcher of suds. Talk about priorities.

VERMONT :: KILLINGTON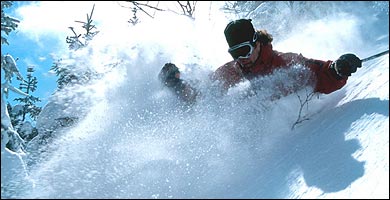 KILLINGTON'S legendarily long season stretches from October through May (sometimes into June), and with seven mountains, the resort has more acreage than any place in the East. Lately, though, Killington's known as the town that tried to secede—from Vermont, not the Union—a tribute to residents' fiery, tax-evading Yankee spirit.
WHY WE LOVE IT: Behold the Beast's 200 runs—including high-altitude bumps, endless cruisers, terrain parks, and a halfpipe—which keep legions of devotees coming back thirsty.
NUMBER-ONE RUN: You don't have to be an ace to experience the hair-raisingly steep moguls of Outer Limits, on Bear Mountain—just grab a pint and watch the wipeouts from the deck of Bear Mountain Base Lodge.
HOT LODGE: Nab yourself some comfy slopeside digs: The Killington Grand Resort Hotel is well worth the substantial change you'll drop. This 200-roomer offers studios and suites—all with kitchens, many with fireplaces—and the views from the outdoor Jacuzzis and pool are unbeatable. (Doubles from $150; 877-458-4637, www.killington.com/krv/grandhotel.html)
SOUL PATCH: It may have turned 40 last year, but the Wobbly Barn still parties like a teenager. This steakhouse-cum-nightclub has a hoppin' happy hour, live music, and a serious boogie jones.

MONTANA :: MOONLIGHT BASIN
EVERY GOOD SKI AREA has a split personality—part nurturer, part dominatrix. But no resort behaves more like Jekyll and Hyde than Moonlight Basin, the one-year-old resort 45 miles south of Bozeman that shares a boundary with Big Sky. First it lulls you, then it tries to kill you.

The lull part: Moonlight is a real estate venture, and the kindly blue and black pistes that meander down the north face of 11,194-foot Lone Mountain are tailored to those looking for vacation homes. The new Lone Tree lift will fill out those offerings this winter, adding more than 500 acres of open glades and unintimidating expert runs.

Moonlight's sadistic side? Just look up: The Headwaters is a forbidding wall striped with nine chutes pinched by bands of sharp shale and scree. Three Forks is the boast-in-the-bar run, a 1,200-foot plummet into Stillwater Bowl that nudges 50 degrees in spots. (Until a lift is built, reaching such lines requires a 25-to-45-minute hike.)

Moonlight Basin can't yet keep you occupied for a week—the base area's swanky lodge doesn't even have a gear shop or ski school—but it's one more reason to book that trip to Big Sky.

IDAHO :: TAMARACK RESORT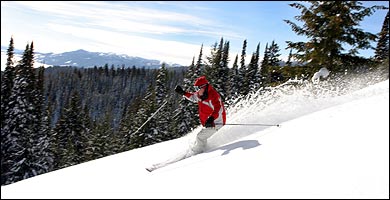 THE VIEWS RECALL TAHOE. And the terrain? Call it Steamboat West. That's the early line on Tamarack Resort, 90 miles north of Boise, which opens in December. The Tahoe analogy is plain from a 7,700-foot spot on West Mountain's ridge: Far below, 22-mile-long Lake Cascade glistens in Long Valley. What's more, the resort sits far enough west to rack up 300 annual inches of snow (100 more than Sun Valley), yet it's east of Oregon's high desert, ensuring that the bounty arrives talcum-dry.

Don't expect Tamarack to max out your Pocket Rockets. The tree skiing in glades of aspen and subalpine fir, and the languorous blue runs that unspool down the mountain's 2,800 vertical feet, summon Steamboat—diverting, if not exactly heart-stopping. Snowcat skiing will be offered this year on 500 acres to be made lift-accessible in the next few years. It's all part of a $1.5 billion plan to make Tamarack a year-round resort with some 2,000 chalets, condos, and hotel rooms. (At press time, just 60 chalets and cottages were available.) For the best après-ski, head to the old logging town of McCall, 17 miles north.

:: SKI EMOTIONALLY NAKED!
STUCK IN INTERMEDIATEVILLE and dreaming of a transfer to the friendlier slopes of Advanced City? I sure was, so last winter I gambled on a four-day ski clinic in Utah's Wasatch Range. I was up for anything that would get me closer to black-diamond bliss.

Ski to Live—launched in 2003 by extreme queen Kristen Ulmer, at Alta and Snowbird resorts—takes a uniquely cerebral, holistic approach to improving performance on the slopes, promising nothing less than self-transformation via a cogent blend of hard carving, refreshing yoga, and an intriguing flavor of Zen known as Big Mind. No $200-an-hour therapist ever promised so much.

The 38-year-old Ulmer, veteran of countless ski flicks and former U.S. Freestyle Ski Team member, is a sensitive but sure coach, possessing an infectious buoyancy of spirit that makes every powder acolyte under her wing believe a camera's rolling just for them over the next mogul. She says conventional instruction is too heavy on mechanics, virtually ignoring mental outlook: "Understanding yourself translates into your skiing in a big way. It'll catapult you into a whole new level of learning." So she does it her way. During my Ski to Live weekend, my 13 fellow pupils and I spent about as much time contemplating life in intensely reflective Big Mind sessions as we did tackling Snowbird runs like the steep straitjacket of Wilbere Bowl.

The first night, we shared our hopes (huck big air!) and fears (hairy chutes, sharks). Next morning, we fell into a pleasant rhythm: wake-up yoga; a fat breakfast; lots and lots of skiing in small groups with Ulmer or another instructor; evening sessions with Genpo Roshi, 60, who heads up Salt Lake City's Kanzeon Zen Center and developed Big Mind; a to-die-for dinner; then profound slumber at the Lodge at Snowbird.

Under Ulmer's tutelage, skiers and snowboarders employ mantras, which can improve focus, and learn to execute proper form, like correctly positioning shoulders through turns. (Chanting Charge! in one's head at each turn actually does have a way of refining performance.) Throwing Roshi in the mix proves to be even more radical: He uses challenging discussions and role-playing exercises intended to help you harmoniously integrate the sometimes conflicting aspects of your personality, thus allowing you to dig out from the solipsistic center of your own little universe. It's pretty cool.

But my defining moment came not when I face-planted right in front of the video camera (hello, embarrassing playback!) nor when I carved some relatively pretty turns in Mineral Basin; it came in a whiteout, during a three-below-zero cruise along the Cirque Traverse, at nearly 11,000 feet. Suddenly I felt fearless joy-not joyless fear-in anticipation of the double black on deck.