Maya Gabeira Takes a Breath
Last year in Nazaré, Portugal, the Brazilian surfer nearly drowned while trying to ride the biggest wave ever surfed by a woman. Most of the alpha males who dominate the sport say Gabeira doesn't belong in their ranks, but nothing will stop her from going back in.
Heading out the door? Read this article on the new Outside+ app available now on iOS devices for members! Download the app.
The morning shakes with a dull and constant roar.
Clad in a wetsuit and inflatable life vest, Maya Gabeira turns the throttle on her jet ski and motors out of the Portuguese harbor of Nazaré. The sun is just rising over the red tile roofs on shore.
Riding alongside her is Carlos Burle, her big-wave-surfing mentor and tow-in partner of eight years. Two fellow surfers are on board with them: Felipe "Gordo" Cesarano is sitting behind Burle, and Pedro "Scooby" Viana is behind Gabeira. Over the thrum of the motors and the distant thundering of waves, the foursome, all Brazilians, can barely hear each other. Gabeira motions with her hands like an angler describing her catch: It's going to be massive out there.
Gabeira, 27, is one of the best female big-wave surfers in the world, and she has come to Portugal to try and ride the largest wave ever surfed by a woman. To do so means breaking her own record, set on a 46-footer in South Africa in 2009. She spent the past three months training in her hometown of Rio de Janeiro and the past 20 days towing into progressively larger swells in Nazaré, the picturesque fishing village that Hawaiian big-wave surfer Garrett McNa-mara put on the map when he caught a record 78-foot behemoth here in 2011. Today, October 28, 2013, is the town's biggest day yet. In fact, it's the biggest day any of them have ever seen.
The wave at Nazaré is formed at the head of a 16,000-foot underwater canyon that begins 115 miles out in the Atlantic Ocean. The canyon funnels the swell, aiming it straight at a wall of 300-foot cliffs on the edge of town. When the two teams reach the point where they've been catching waves for the past few weeks, about a quarter-mile from shore, the ocean is a mess of whitewater. A half-mile farther out to sea, dark lines grow on the horizon. A single tow team—McNamara and his partner—are already out there, tiny dots in the distance.
When the Brazilians finally make it to the new lineup, the waves are all over the place, never breaking in the same spot twice. After a few minutes, Burle tows Gordo into the first wave of the day, a 50-footer, the biggest of his life. While jetting to pick up Gordo after his ride, Burle hits some chop, flips the ski, and loses his radio.
Back in the lineup, when another massive wall of water rears up, Scooby turns to Gabeira. "I'm going," he says, sliding off the back of the jet ski and into the water.
"No way," Gabeira says. "I am. Get back on the ski."
She jumps into the water and, switching partners, grabs the rope behind Burle's ski as a set approaches. Burle accelerates along the face of the first wave, but Gabeira never lets go. He circles around and pulls her into the next wave in the set; she doesn't drop in. Burle drives to the safety of deep water in the channel.
"That was a good wave," he says, turning around to face Gabeira.
"Maybe we should get a smaller one to start," she says.
"If you want a smaller one, you shouldn't be surfing today," he says.
Gabeira doesn't respond, and Burle hits the throttle as the largest wave of the day approaches. Eighty feet of ocean rises up behind her.
Gabeira lets go of the rope and slingshots into the wave. Her legs rattle in the foot straps as she navigates a pair of five-foot chops that scallop the face. It's like trying to balance atop a bull. When she hits a third bump, she catches a rail and face-plants. As she's buried in the breaking wave, the force of her body wrenching from the straps cracks her right fibula in half just above the ankle.
Thirty long seconds later, Gabeira briefly surfaces, but there are at least four more waves in the set, each more than 50 feet tall. A wall of water pushes her under again. Before she can catch another breath, a third wave breaks on top of her, ripping off her life jacket and knocking the remaining air from her lungs. As she gets pummeled underwater, her chest and throat begin to spasm from the buildup 
of carbon dioxide in her blood. Soon the contractions become stronger and more frequent. Her fingertips start to tingle and her ears begin to buzz.
When she emerges a second time, her vision has tunneled to a pinprick. Soon even that disappears. Everything goes white. By the time Burle finally reaches her, Gabeira is so incapacitated that she's unable to grab the rescue sled attached to the back of his jet ski. The plastic siding hits her in the head. Burle circles around again, this time reaching for her with his arm. Again they fail to connect. Gabeira is moving closer and closer to the cliffs of Nazaré, which at this point are lined with hundreds of onlookers, photographers, local news crews, and a few filmmakers from Red Bull, Gabeira's main sponsor, who are on hand to document the record attempt. Without a radio, Burle can't call Scooby and Gordo for help.
The only sense Gabeira has left is her hearing. When Burle yells "Grab the rope!" somehow she does, and Burle drags her facedown for 50 feet before she lets go.
Fifteen feet from shore, she bobs in the churning surf like driftwood. At this point, she's been facedown in the water for more than a minute. Burle ditches the jet ski and swims her to shore, where he and a lifeguard give her CPR. Two minutes later, she vomits half a gallon of water and begins to breathe.
---
In the days that followed, millions of people saw the rescue on news broadcasts around the world. The press was further fueled by Burle, a 46-year-old highly respected and decorated big-wave surfer in his own right. Once Gabeira was safely in the hospital, Burle went back out in the still-massive surf and caught a wave that was initially reported to be 100 feet. (Later estimates put it at under 60 feet.) During the 28 hours that Gabeira spent in intensive care, she replayed the footage of her near death on her laptop over and over. "I was very happy to be alive," she told me. "Still shaken and fragile, but I was happy that we went on that wave."
Big-wave surfers normally stick up for one another, but Gabeira's accident polarized the tribe. Though a handful of surfers came to her defense, there was a much louder and more vocal chorus of detractors. The main question seemed to be whether or not she had the talent to be out there in the first place.
"She doesn't have the skill to be in these conditions," Laird Hamilton, a pioneer of tow-in surfing, told CNN two days after the accident. "She should not be in this kind of surf." Justin Cote, former editor of TransWorld Surf, wrote that "while there is no doubt as to her bravado, she is not an expert surfer. I've surfed with her and seen her average skills with my own eyes." Ian Cairns, a founder of professional competitive surfing, went further. "It's bad enough that the very best assume these risks," he wrote on Facebook, "but when someone unprepared goes out in waves over 20 feet, then it's reckless."
It didn't seem to matter that Gabeira's big-wave credentials are practically unimpeachable. Since 2006, she has spent hundreds and hundreds of hours in the water and months towing and paddling into nearly all the world's biggest breaks. Like her peers, Gabeira has trained to strengthen her lungs, and she can hold her breath for nearly five minutes. "She has dedicated her life to managing these risks," says Greg Long, one of the sport's best. "Her ability is there."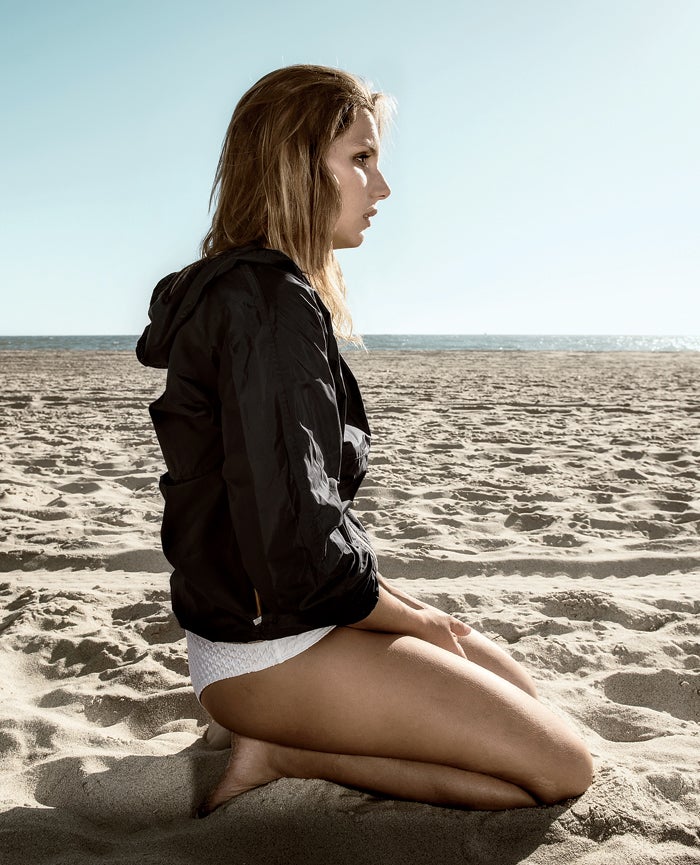 Over the course of her career, she has won the Billabong XXL award for women's overall performance five times, more than any of her peers. Voted on by a panel of journalists and industry insiders, the award is the Oscars of big-wave surfing. In 2009, she won an ESPY for best female action-sports athlete. There are only a handful of women in the world who ride big waves, and Gabeira is one of just two with the resources from sponsors to travel the globe chasing the storms that produce them. The wave that nearly killed her, estimated by some at 80 feet, is likely the biggest wave ever attempted by a woman.
The severity of her accident was not unusual. At least half a dozen of the world's best surfers have died while riding waves larger than 20 feet, and almost every one of the current crop of elite big-wave surfers has had a near-death experience. In 2010, former World Tour surfer Shane Dorian nearly drowned during a two-wave hold-down at Maverick's in Northern California. Dorian was so rattled after the experience that he considered retiring. In 2012, Greg Long fell at Cortes Bank, a surf spot 100 miles off the coast of Los Angeles, and was held under until he blacked out. After being pulled to the surface, he had to be airlifted to the hospital.
While both incidents garnered considerable attention in the surf world, neither Long's nor Dorian's actions or skills were ever called into question. This isn't a surprise—they're two of the top big-wave surfers on the planet. But dozens of other male surfers, many of whom have less experience and training than Gabeira, have died, nearly died, or seriously injured themselves while surfing big waves, without receiving any condemnation. A commenter on an online surf forum summed up what many were thinking after Gabeira's wipeout: "The Internet is aflutter with people questioning her ability. It's a sexist question. The fact that Maya is female seems to have made everyone uncomfortable."
---
Once discharged from the hospital, Gabeira flew to Rio for six weeks of rehab and training. She finally got rid of her crutches after Christmas, and when I met up with her in January in Oahu, she had just spent 15 days working with doctors, physical therapists, and a psychologist at Red Bull's U.S. headquarters in Los Angeles.
Though she was still walking with a pronounced limp, Gabeira had recently started surfing small waves again. Today was her first day back on a jet ski. Earlier in the morning, she spent six hours in the water filming for Fantástico, a Brazilian TV show. Gabeira caught some ten-footers, and the session went well, except for the wipeout that ripped her cast off her ankle, never to be seen again.
Now it's late afternoon, and Gabeira is recuperating at her rental house, a sparsely furnished one-bedroom a quarter-mile north of Sunset Beach, one of the North Shore's iconic breaks. "Normally I can do ten hours on a jet ski, no problem," she says as her trainer works on her right leg, near the break on her fibula. "But I'm at 80 percent right now." The tan line on her ankle from her cast is stark.
The trainer lightly touches Gabeira's leg, and she curses in Portuguese. She has already had six X-rays since the accident, and her doctor in Brazil wants another, which she tells me she won't get because it's "a pain in the ass."
Obstinance seems to run in her family. Gabeira and her older sister grew up in a feisty household: their mom, Yame Reis, is a famous fashion designer, and their dad, Fernando Gabeira, was a radical politician. In the sixties, Fernando, along with other members of the revolutionary movement MR-8, kidnapped the American ambassador to Brazil in an attempt to replace the military dictatorship with a socialist government. Initially, the gambit worked—after 78 hours, they released the ambassador in exchange for 15 political prisoners—but Fernando was subsequently exiled from the country for nine years.
Gabeira's mother had visions of her daughter as a professional dancer. But her father remembers how Maya "showed a certain tendency to love adrenaline." As a teen, Gabeira quit dancing and started surfing. At 17, infatuated with Hawaii after watching Keala Kennelly in the movie Blue Crush, she moved to the North Shore, alone, and got a job as a waitress. She rode her first big wave at Waimea in February 2006, and whenever the swell was up she'd be at the North Shore's heaviest breaks from 5:30 in the morning until dark.
She was a quick study. In 2007, after winning her first XXL award, Gabeira picked up lucrative sponsorships from Billabong and Red Bull, whose marketing manager suggested that she and Burle become tow-in partners. At first Burle wasn't keen on the idea—no man had ever consistently teamed up with a woman—but he soon realized that partnering with the photogenic rising star would be a savvy career move. After he watched her endure a nasty wipeout in massive surf at Sunset Beach that broke her board, snapped her leash, and forced her to make a long swim to the sand, he knew she could handle big water. "I saw her face," Burle remembers. "I could tell in her eyes that she was comfortable in that environment."
---
In Oahu, I sat in Burle's backyard as he and Gabeira assembled a safety-equipment wish list to send to Red Bull. It was long and included wetsuits with flotation, impact resistance, GPS, and color-track pigment; life vests with CO2 cartridges; oxygen tanks for their jet ski, plus training on how to use them; a second 1,800-horsepower jet ski equipped with more oxygen bottles; a rescue loop; custom-fitted helmets; knee and elbow pads for surfing shallow reef breaks; and a radio setup, so that the jet-ski drivers would be in constant contact with each other and the shore.
The fact is, no one is strong enough, can hold their breath long enough, or can have enough jet-ski support to make big-wave surfing safe. Eventually, every surfer falls. And, as Greg Long says, "When you fall, it's not up to you when you come up."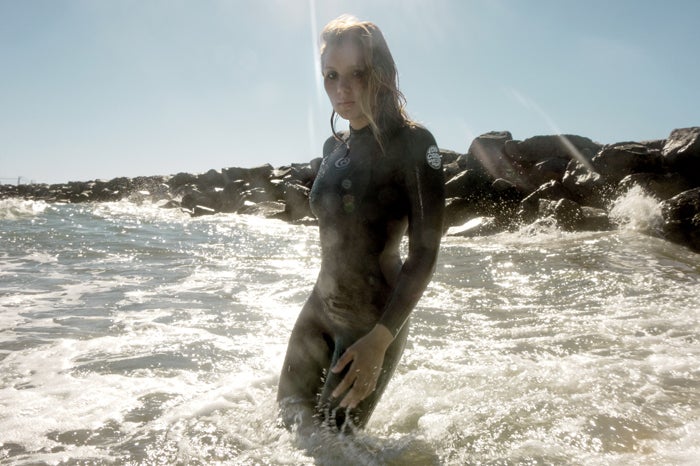 That said, using a jet ski to mechanically get you onto the face of a massive wave requires less strength and technical ability than paddling into one. Which is part of the reason that, over the past few years, the world's top big-wave surfers have moved away from towing and back to the purer form of paddling in. Hawaiian Dave Wassel summed it up at this year's Billabong XXL awards, saying, "Big waves are meant to paddle. You aren't born with a jet ski." While Gabeira does paddle into big waves, most of her notoriety comes from tow-in surfing.
Swirling in the background of the condemnation is the fact that Gabeira's not an especially accomplished small-wave surfer. Though she performed well as a junior in Brazil, she never competed on the World Tour. Up and down the coasts of California, Hawaii, and Australia, there are women of similar or superior talent in small waves.
It probably doesn't help that Gabeira, though well liked and easygoing, is Brazilian: Brazilians are often stereotyped as aggressive, loud, and lacking in social graces in the water. "The American surfer's disdain for Brazilians may not be universally held," Taylor Paul, the editor of Surfing, recently wrote, "but it is widespread."
"I really got it all wrong when I was born," Gabeira says with a laugh. But she was riled up right after the accident. "I think Laird's words have an air of prejudice, of machismo," she told a reporter a week after the wipeout. "He doesn't want to believe. He doesn't want to see a young girl in this position, having this kind of exposure surfing huge waves."
Kennelly, the only other woman with the skills and sponsors to chase large waves, disagrees. "They would have said the same statements had the surfer in question been male," says Kennelly, who grew up on Kauai under Hamilton's wing. "If women are going to be taken seriously and respected alongside the male big-wave-surfing greats, then we should be held to similar performance standards."
---
One morning, I join Gabeira and her trainer for a surf at Puaena Point, another break on the North Shore. The waves are shoulder high in the largest sets. I watch her catch a few that swing wide of the main peak. She surfs them cleanly but doesn't stand out, and I can see why many critics aren't impressed by her small-wave skills.
There's no doubt that being good on little waves helps surfers once the buoys hit 20 feet. But critiquing Gabeira for not being an exceptional small-wave surfer is like knocking a big-mountain skier for not sticking flashy aerial tricks in the halfpipe. They're essentially two different sports. "You don't need to be a good small-wave surfer to ride big waves," says Greg Long. "There are a lot of big-wave surfers who are average surfers—they're just fearless and have figured out how to ride big waves."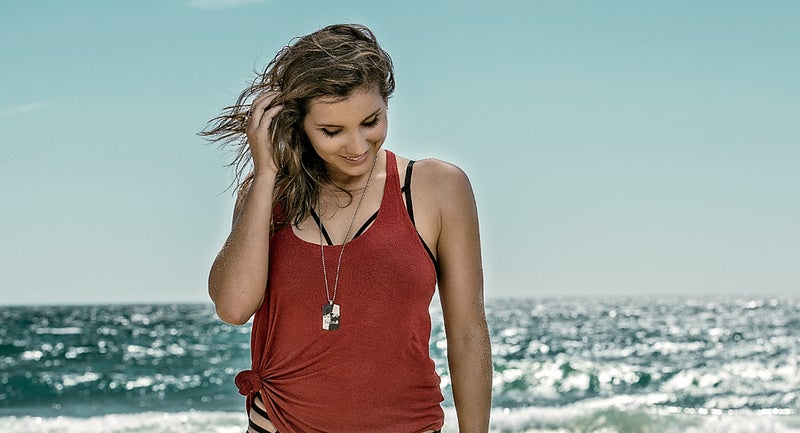 I ask Gabeira how she would stack up in small waves against women on the World Tour, someone like five-time world champion Stephanie Gilmore. "Oh, horribly," she says. "I never put much effort into it, and I'm not getting paid to do that. But if you put Stephanie on my wave in Nazaré, she would have died."
That's because, more than anything, big-wave surfing is about putting in the time. Gabeira excels at training and preparation. In the four days I spent with her, the only time she wasn't surfing, driving a jet ski, running, lifting weights, riding an exercise bike, or working with her physical trainer was when she was eating or sleeping.
The discipline's other major factor is confidence. And while there's no doubt that she'd soon be back to 100 percent physically, assessing her mental state was trickier. Greg Long is still trying to get back to his pre-accident fearlessness.
"I really got it all wrong when I was born," Gabeira says with a laugh. But she was riled up right after the accident. "Laird's words have an air of prejudice, of machismo," she told a reporter in Brazil a week after her wipeout.
The night before I leave, I ask Gabeira where her mind is as we sit in her living room listening to the rising swell outside. Her ankle is wrapped in ice and propped up on the glass table in the middle of the room. As we chat, she checks the wave forecasts on her computer. She's clearly exhausted, and her voice is tired, but when the conversation circles back to her accident in Nazaré, she perks up.
"I wouldn't do it again," she says. "I took a very, very big chance, especially with losing the radio and going anyway. But I don't regret it, not even a little bit. It was the most enriching experience of my life. I learned and changed so much in that nine minutes. I think the only reason I was able to do that is because I had trained so hard and dedicated so much time and passion toward that one goal. That's why I survived. Now I know better, and I'm a different person. And I like this person better."
I ask her if she has the same drive she had before the accident, if she still wants the records and awards.
"I don't want anything," she says. "I promised myself on the beach that day that I didn't want anything anymore. I wanted that wave so much that it almost killed me."
Since I visited with Gabeira last winter, she has resumed her sponsored life ping-ponging between various oceans—flying to photo shoots in Indonesia, chasing swells in Tahiti. She and Burle are still waiting on the jet skis and oxygen tanks from Red Bull. She has yet to tow into any waves remotely as large as the one she tumbled off at Nazaré, but that will likely change soon.
When we were in Oahu, I asked Gabeira if she had any plans to return to Portugal. "We're going in October," she replied without hesitation "Nazaré feels like home. If I die there, I'd be happy."