Design and Technology Special: The Most Innovative Gear of 2012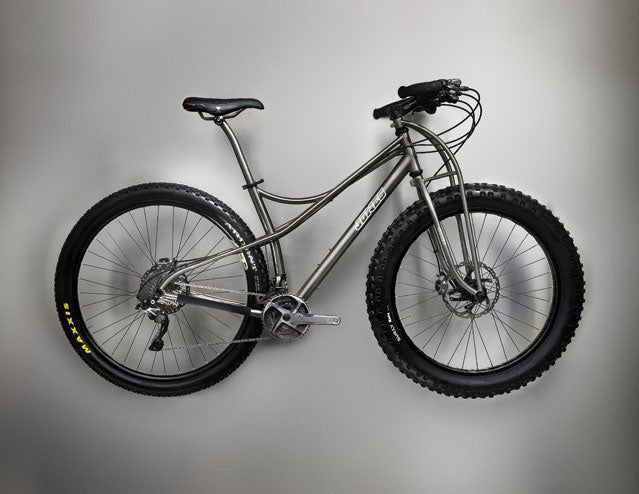 Inga Hendrickson
Heading out the door? Read this article on the new Outside+ app available now on iOS devices for members! Download the app.
Jones Titanium Spaceframe
The swooping lines on the custom Jones Titanium Spaceframe aren't just for show. Former GT Bikes designer Jeff Jones reimagined how a mountain bike works: the Spaceframe's front and rear triangles are more parallel to each other than on other bikes, for added flex and greater shock absorption. Factor in the material (strong yet forgiving titanium) and oversize tires and you've got a ride that's as light (27 pounds) and responsive as a hardtail but nearly as absorbent as a full-suspension bike. Meanwhile, a buttressed fork makes for rigid steering, and the upright position keeps the forward lean to a minimum for easy handling.
Lunar Nova Climbing Wall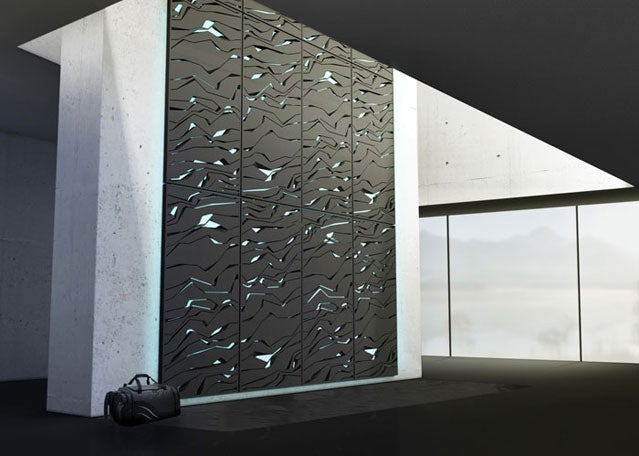 Sophisticated isn't a word we typically apply to climbing walls. But then we've never seen anything quite like Lunar's Nova—an in-home design, still in the concept stage, that blends seamlessly with a modern urban habitat. Lunar, a San Francisco design firm, traded the usual plywood-and-resin construction for sleek epoxy panels that look more Dwell than Rock & Ice. Practice routes are dialed in via iPhone app: choose the difficulty of your problem and soft-colored backlights illuminate the holds in endless combinations.
Black Diamond, Magnetron Rocklock and Gridlock, carabiner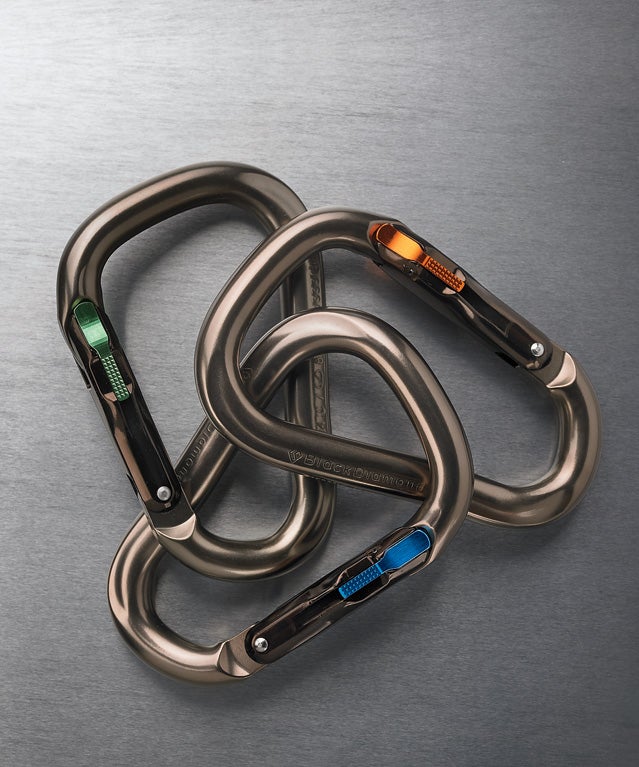 It wasn't broken, but Black Diamond found a way to make a carabiner better—and safer—anyway. Instead of latching shut via a conventional twist-lock or screw-gate design, the company's Magnetron RockLock (pictured) and GridLock use magnets to hold tight. The result is a 'biner that is just as strong  but, because you operate it with one hand, is much easier to use.
The North Face, Powder Guide ABS, Avalanche Vest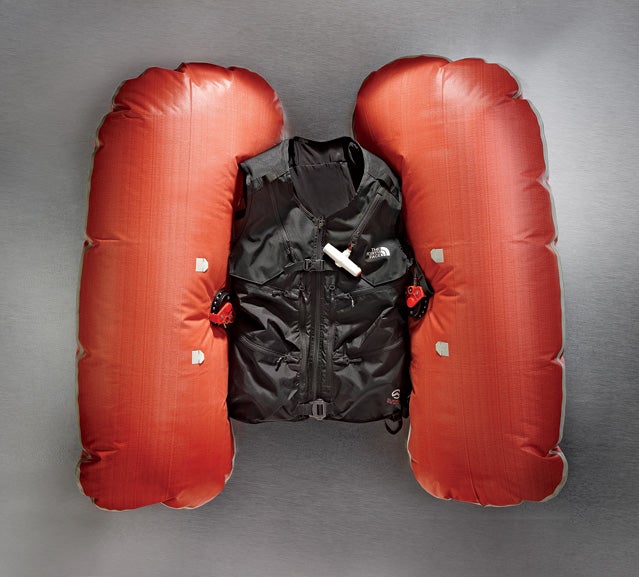 Airbag-equipped backpacks are (wisely) everyone's favorite new avalanche safety tool, and nearly a dozen manufacturers now sell them in the U.S. But only the North Face thought to incorporate the technology into apparel. Designed with airbag-veteran ABS, the Powder Guide ABS avalanche vest fits over a standard ski jacket, making it ideal for short sidecountry missions. And, yes, there's enough room in the vest for a small shovel and avalanche probe.
Heatgear Heatstick water heating system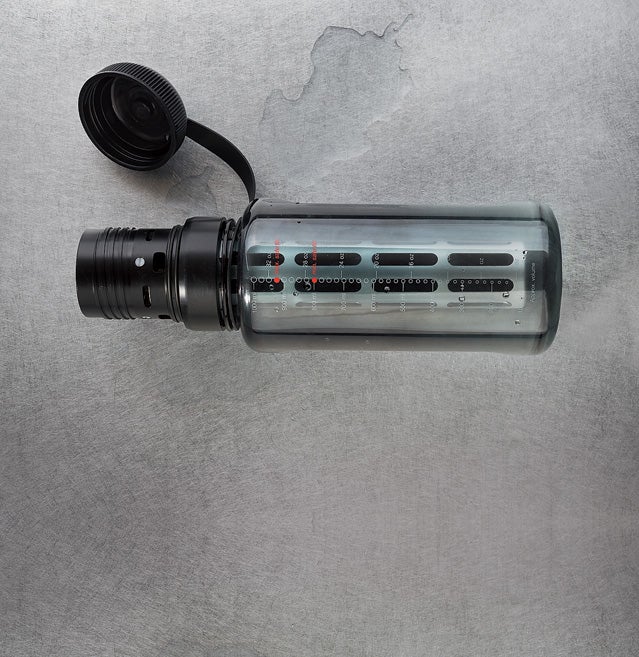 What if you didn't have to stop and bust out your stove to boil water? That's the idea behind Heatgear's Heatstick. Simply activate the ignitor, screw the pressurized butane-and-propane-filled fuel rod into the 32-ounce thermal bottle, and in less than 15 minutes you've got a hot drink or dinner. The only catch? The Heatstick was developed for NATO and has yet to obtain U.S. safety certification.
Airlite inflatable snowshoe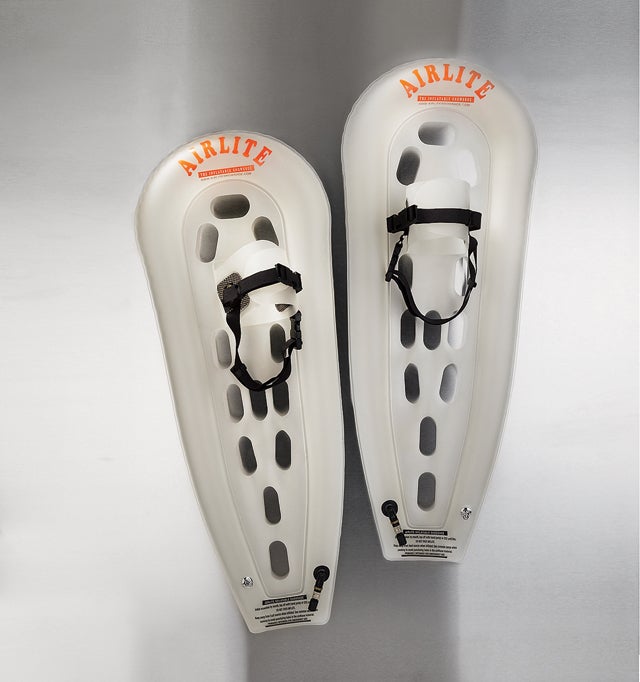 No more hefting bulky snowshoes into the backcountry just in case. When stored, Airlite's inflatable snowshoes are each about the size of a Nalgene bottle and together weigh just 2.5 pounds. Should you need them (snow-mobile breaks down, lost in the woods), they inflate in seconds with a CO2 cartridge, yielding sturdy 36-inch-long shoes.
Hyperlite Mountain Gear Metro Pack
At just 5.8 ounces, Hyperlite Mountain Gear's Metro pack weighs only a bit more than a heavy-duty garbage bag, and it's so small you can slip it into your back pocket. Most impressive: it's cut from the same material used in sails and blimps, so it's waterproof, and it's 10 times stronger than steel.
New Balance RC 5000 Minimalist Running Shoe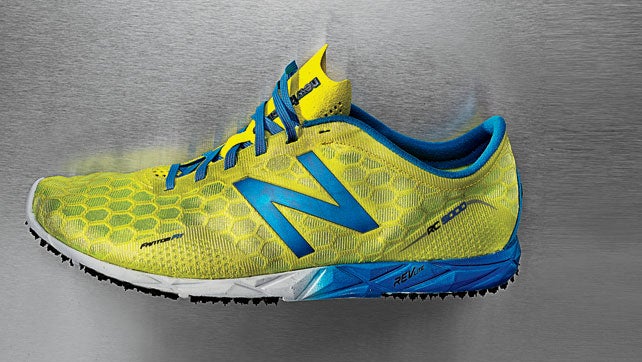 How minimalist can a running shoe get? New Balance ditched the entire outsole on the 3.2-ounce RC 5000: where you typically have a slab of rubber, there are only rows of rubberized dots and spikes. The result is one of the lightest running shoes you'll find. The shoemaker says it's perfect for 10Ks, though its estimated lifespan is just 124 miles.
Lisa Akoya Airplane
The Akoya, from French airplane manufacturer Lisa, might just be the ultimate adventure vehicle. With a range of 1,000 miles and a top speed of 138 miles per hour, the two-seater is the only consumer aircraft that can land on water and snow as well as the shortest of backcountry landing strips. (A 650-foot runway is all that's required.) The key to its versatility: seafoils, winglike devices under the fuselage that let you set it down on a remote Rockies lake for trout fishing or a Canadian glacier for skiing. Two luggage holds accommodate snowboards, dive equipment, fishing gear, and even bikes.
Outlier Liberated Wool Peacoat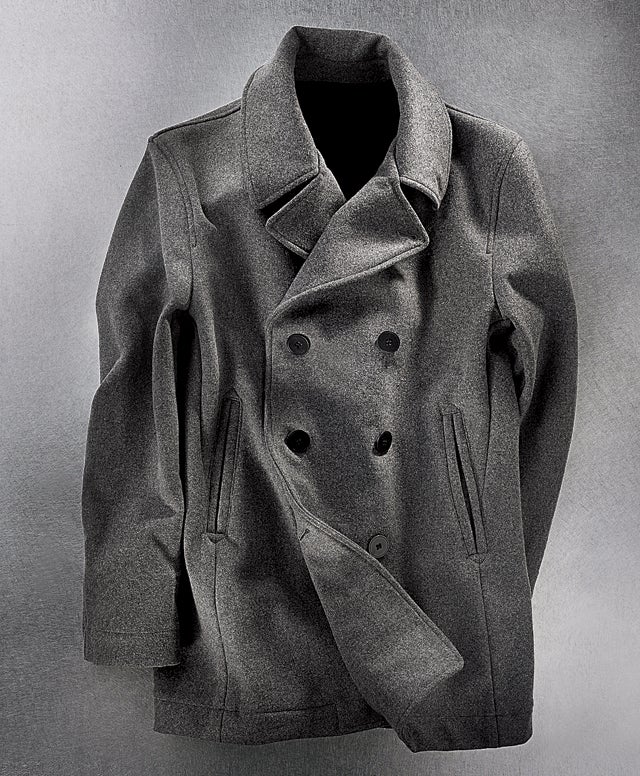 Leave it to a group of active hipsters in Brooklyn to reinvent the classic officer's coat. Their company is Outlier, and their Liberated wool peacoat is as technical as it is dapper. Cut from a water-resistant wool-fleece combo, it's stretchy and specifically tailored to provide full range of motion whether you're stretched out on your bike or walking city streets.
Cole Haan LunarGrand Wingtips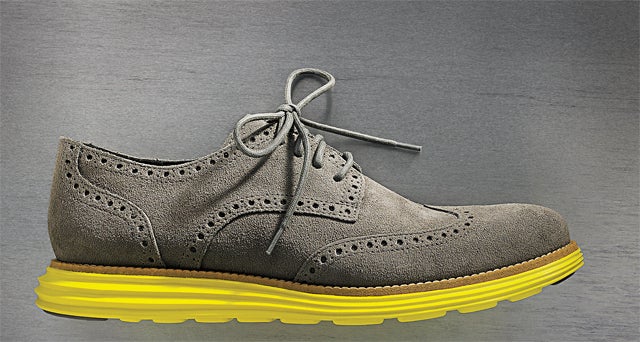 Business up top, performance down below. Developed in conjunction with Nike, Cole Haan's LunarGrand wingtips are our new favorite collaboration. They're buttoned-up enough for the office, but because the sole is made with the same stuff found in Nike's top-of-the-line running shoes, they're the most comfortable walking-around-town shoe we've ever worn.
Specialized Turbo S Electric Bike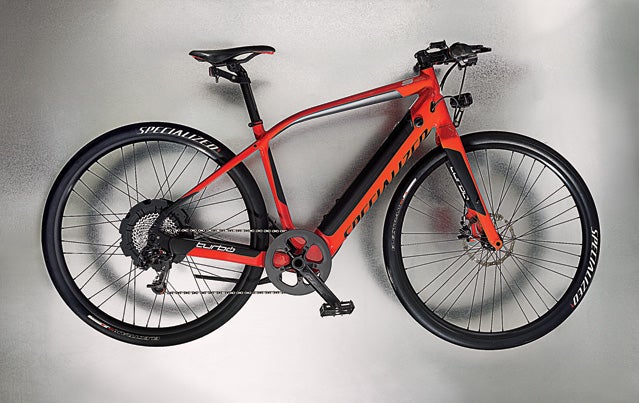 The Turbo S, Specialized's first electric bike, is among the world's fastest, with a top speed of 28 miles per hour. It's so zippy that the company can't sell it in the U.S., where the legal limit for an e-bike is 20 mph. And whereas most electric-assist bikes are clunky, the 50-pound Turbo is sleek, thanks to the low-profile lithium-ion battery and internal cable routing.
Sierra Designs Zissou Sleeping Bag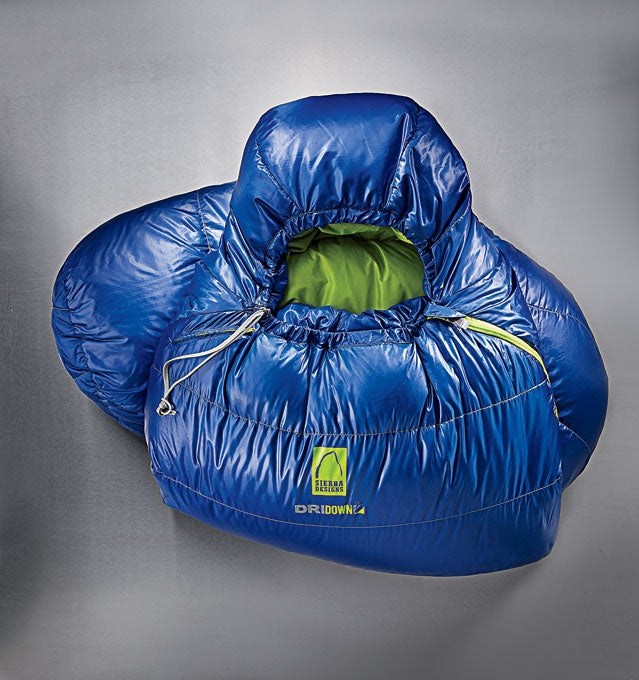 Down is useless when wet. That's why we're excited about Sierra Designs' DriDown jackets and sleeping bags—like the 30-degree Zissou. A molecular polymer makes each feather hydrophobic, so the down stays dry seven times longer and (if it does happen to get soaked) dries 33 percent faster.
Petzl Nao headlamp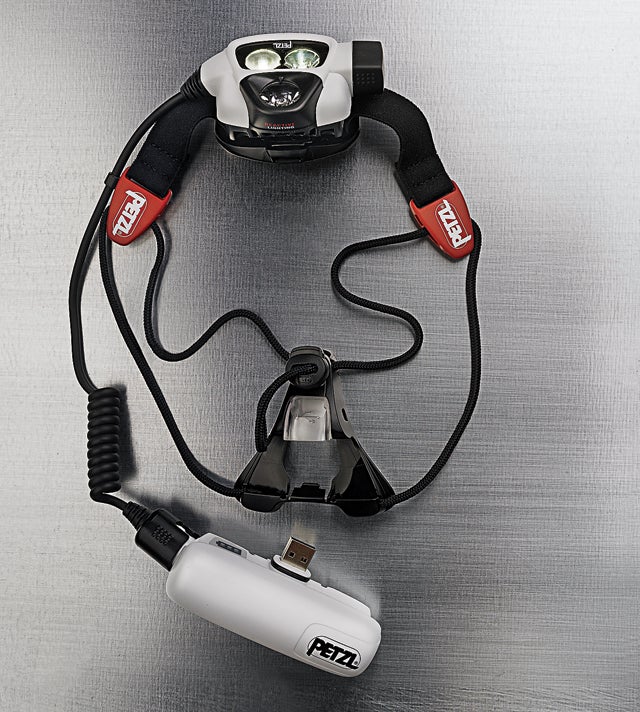 The easiest way to think about it is this: Petzl's Nao knows what you're looking at. Glance down at a map in front of you and light sensors above the headlamp's LEDs dim and diffuse the beam for easy reading. Look back at the trail and the Nao's microprocessors automatically focus and intensify the light.
BioLite Camp Stove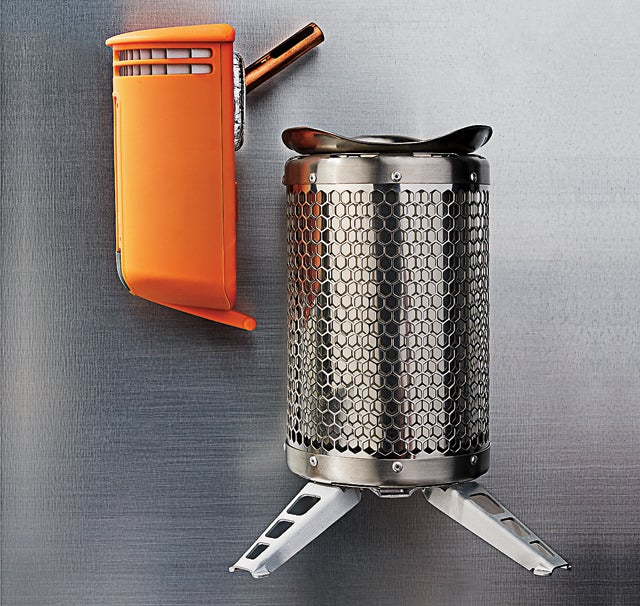 "Stoke the fire, the GPS is dying!" The BioLite camp stove converts the heat it generates into energy—which, in addition to driving a built-in fan that makes the cook fire more efficient, can rejuice your depleted devices via USB. It's a cool idea, but it's not perfect: the stove is hefty (over two pounds), and it's slow to charge (two hours to restore half the battery life of an iPhone 4). $130; biolitestove.com
Overade Foldable Helmet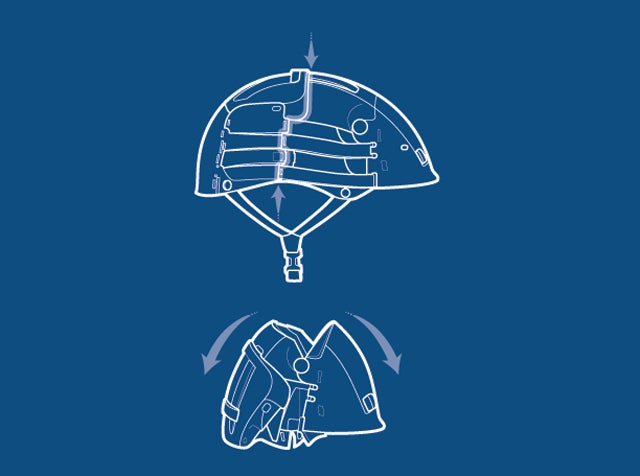 Three quick snaps is all it takes to transform the Overade foldable helmet to a grapefruit-size bundle. Developed by French design firm Agence 360, which has worked with Look Cycle, the foam-and-ABS-plastic lid is as safe as conventional helmets and stuffs easily into a bag. Overade isn't alone: bike-accessories company BioLogic also plans to release a collapsible helmet in the U.S. this year.
Trending on Outside Online