The Gear a Non-Bike Racer Used to Race 142 Miles
The items that got our writer through the Steamboat Gravel Black Course
Heading out the door? Read this article on the new Outside+ app available now on iOS devices for members! Download the app.
I recently trained for and raced the Steamboat Gravel Black Course, a 142-mile grind in the ranchland and mountains surrounding Steamboat Springs, Colorado. I only had six weeks to train for the race, which worried the hell out of my cycling coach, Matt Cramer, partner at the United Endurance Sports Coaching Academy. His advice with such a narrow window to prepare? Dial in my gear. "There's only so much you can do in under two months, so your biggest prep strategy will be having the right equipment," he said. "If your gear isn't dialed in, it can shatter your day."  
So, in addition to cramming in as many training miles as I could, I spent six weeks compiling an ultra-endurance bike kit. Here are the pieces of gear that rose to the top.
---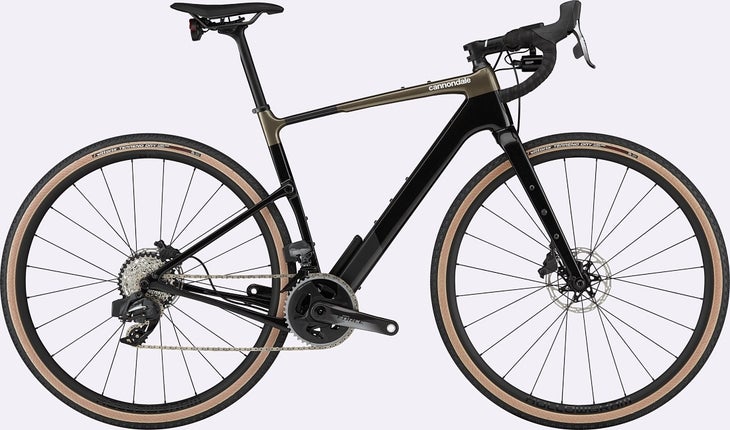 Cannondale Topstone Carbon 1 RLE ($7,850) 
I already wrote about the Topstone in depth, but I focused mostly on the road-worthiness of the machine. It turns out it's also a comfortable whip for 142 miles of gravel and tarmac. I spent almost 11 hours on this bike during race day and God knows how many hours leading up to the race. The bike has an endurance-minded geometry that stops well short of putting you in cruiser position, so I definitely felt like I was riding a road bike, but the bars and reach were relaxed enough to keep me from getting position fatigue, which often happens to me on road bikes. Also, the Kingpin suspension, which adds 30 millimeters of cush to the back of the bike without killing its efficiency, was great at taking the sting out of 142 miles of bumpy road.  
---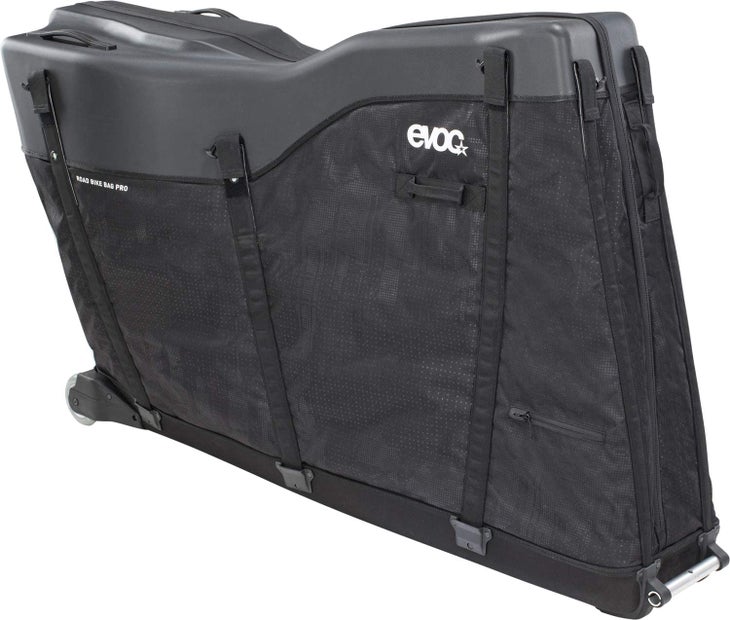 EVOC Road Bike Bag Pro ($995) 
Flying with a bike is such a hassle that I typically rent wheels at my destination, but I didn't want to risk riding 142 miles on an unknown entity. So, I stuffed my gravel bike into EVOC's Pro Road Bike Bag, which is a hybrid soft-hard case that folds up into a slim package for storage, but has hard plastic inserts that gives it rigidity when in use. Packing the bike was straightforward and required limited deconstruction, and the hard case top and bottom coupled with the rigid poles kept it safe during the flights. I would like more internal pockets so I could stuff the bag with clothes and tools without them bouncing around, but overall, it was impressive. EVOC makes a mountain bike version too. 
---
Ergon SR Allroad Core Pro Men ($160) 
The Topstone comes standard with a high-end Fizik saddle, but I switched it out for the Ergon SR Allroad Core Pro, which is built with foam padding on top and a dampening inner that, according to the marketing materials, helps reduce stress on your butt. Saddle choice is incredibly personal though, and the comfort of a saddle depends largely on the physics of the cyclist's butt (seriously). The Ergon is a relatively wide saddle that works best with my particularl anatomy. I felt like the wider platform gave me two different positions to choose from—a broader perch towards the back of the saddle and a more narrow platform towards the front. Being able to switch between those two while still pedaling aggressively helped battle butt fatigue and made the 142-mile race way more comfortable than I expected. 
---

Tifosi Rail Fototec ($80) 
Sunglasses were key during the race, not just because of the sun, but because of the species of aggressive yellow crickets that threw themselves at my face for long stretches of gravel. I like the Tifosi Rail because they provide a lot of coverage without feeling like goggles. Also, the tint of the Fototec lenses adapt instantly to the light conditions, which was key to training in the Southern Appalachians where I am constantly in and out of tree cover. (I want glasses on while I'm riding, but dark lenses in the shade can be dangerous.) They're also more budget friendly than a lot of similar cycling glasses out there. 
---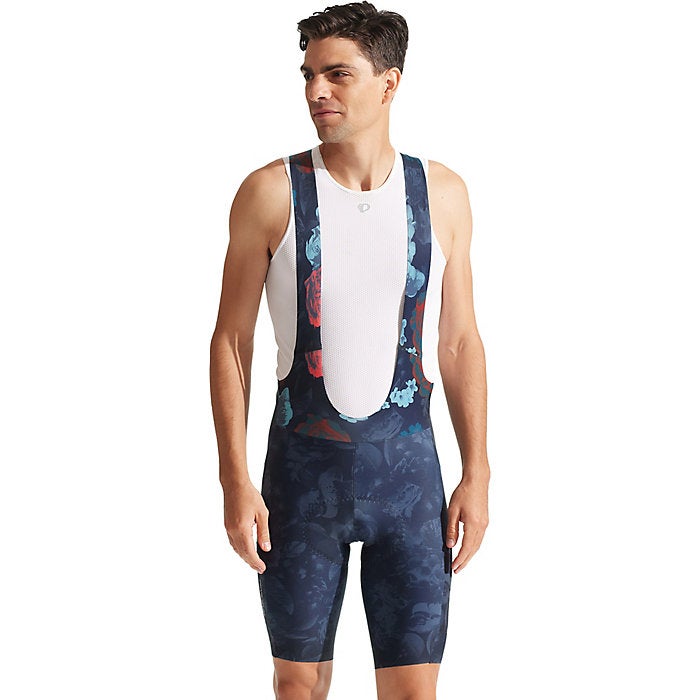 Pearl Izumi Expedition PRO Bib Short ($265) 
I tried a lot of chamois and bibs while training and Pearl Izumi's Expedition PRO was the most comfortable by far, providing ample cushion without making me feel like I was wearing a diaper. Pearl Izumi uses a multi-density foam, so it was more cushioned at the most sensitive pressure points, but the key was the seamless transition between chamois and fabric, which I found greatly reduced chafing. I also really liked the cargo pockets on the legs of the shorts. 
---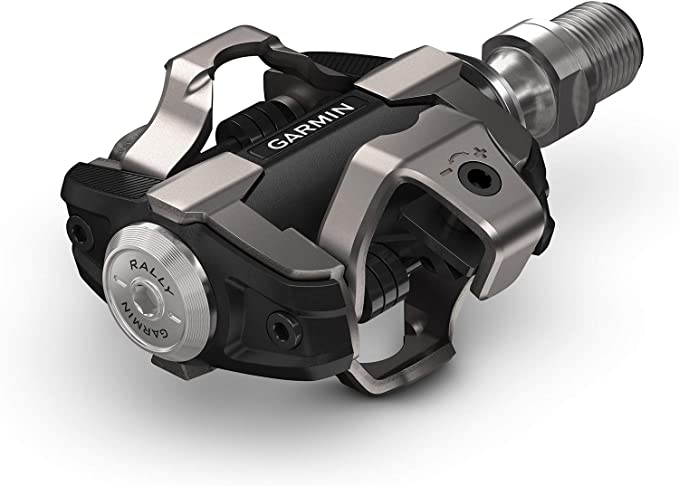 Garmin Rally XC100 ($700) 
Having a heart rate monitor on my wrist changed the way I trained because it instantly quantified my effort and allowed me to measure one workout against another. A power meter, which quantifies the effort you're putting into the bicycle and gives it a numerical value, serves a similar function. The Rally XC100 are SPD-friendly pedals with a built-in power meter, sending real-time metrics to a connected device with each pedal stroke. On a surface level, the power meter helps gamify the ride—how high can I get that number on this climb? But with a long event like Steamboat Gravel, it helped me define my limits so I knew I'd have energy for the last 40 miles of the ride. I set a target power range based on the average power of my long training rides and did my best to stay within that range during the race. It was a game changer, and I'm looking forward to using the power meter to help dictate cycling workouts in the future.  
---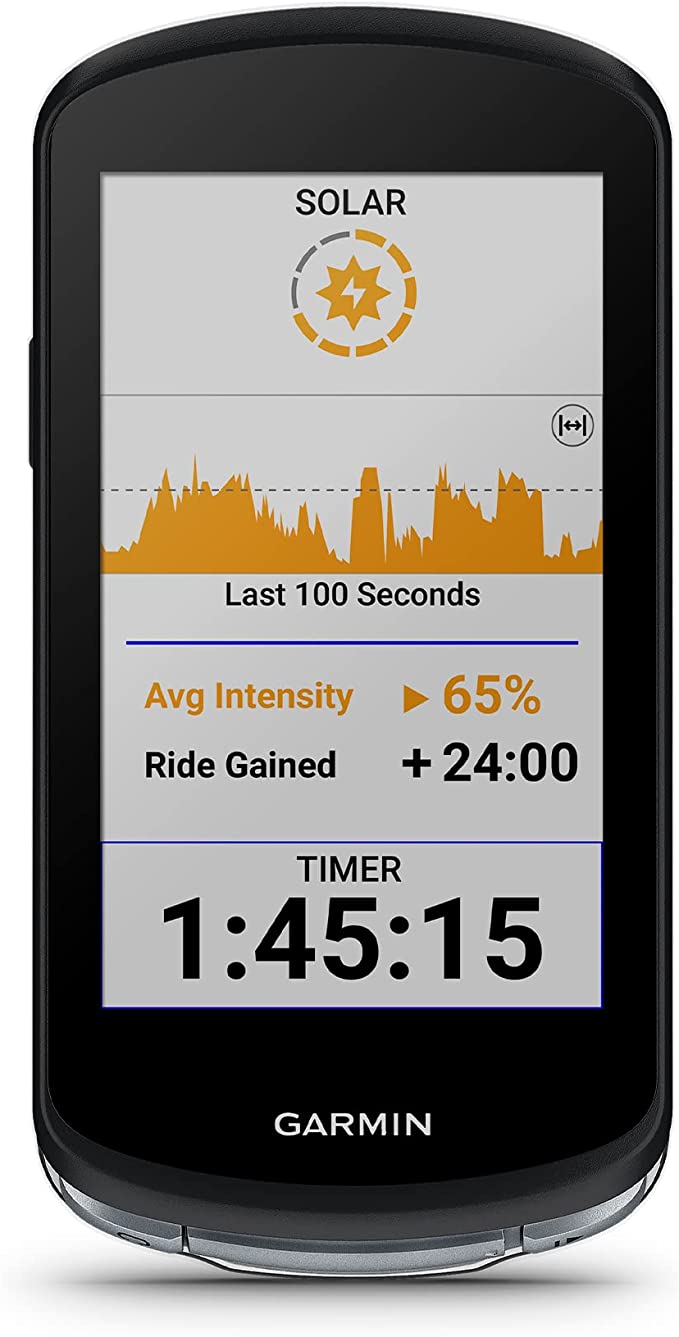 Garmin Edge 1040 Solar ($750)
I thought smartphones might have made bike computers obsolete, but then I got the Garmin Edge 1040 Solar and now I'm wondering the opposite: is my iPhone necessary on bike rides? First and foremost, the Edge 1040 is a GPS device that tracks your rides using multi-band GNSS for better location accuracy. I used the Edge all over the Southern Appalachians and Rockies and never had a problem with the signal. The device also has a lot of built-in coaching features, tracking your rides and making insights into your strengths and weaknesses and suggesting recovery time and workout loads. (I generally didn't use these features because I was working with an actual coach but they would be very useful if you weren't.) What I really loved about the Edge 1040 was how it helped me stay connected and informed on the rides so I never had to pull my phone out of my pack. Power meter and heart-rate data is relayed in real time on the Edge screen, along with maps and turn-by-turn route directions. Text messages also appear on the screen. The battery life is next level, particularly with the addition of Garmin's Power Glass, which uses solar tech to extend battery life on sunny rides. I noticed the benefits when riding in sunny Colorado, but it became less useful in the shady Southern Appalachians. The device comes ready to use right out of the box, but it took some time before I got familiar with all of its features. Once I figured it out, though, the Edge 1040 gave me all the info I wanted right on my handlebars. 
---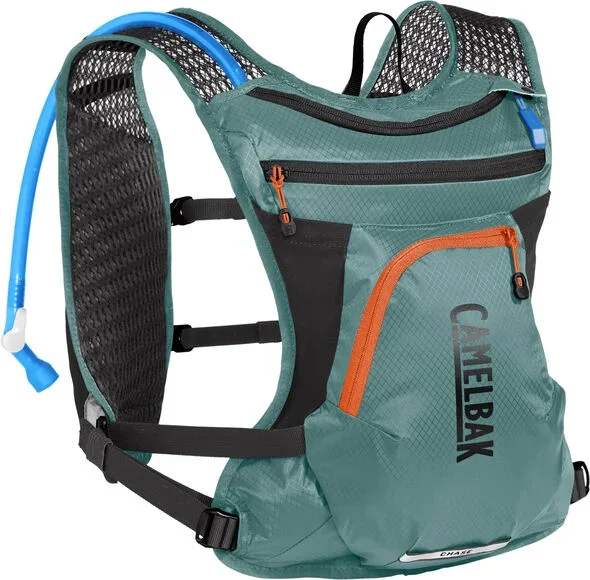 CamelBak Chase ($100) 
Is it better to ride with a backpack or hip pack? The answer is neither, because vests rule. I wore the Chase for long training rides when I needed to make sure I was drinking and eating enough to support the extended efforts. The slim backpack carries 1.5 liters of water and has dedicated pockets for tools, pump and tubes, and two large front storage pockets on the chest harness for snacks and your phone. We all know that having a tube and reservoir makes drinking easy, but it's those front storage pockets that were the biggest benefit, letting me access bags of pretzels and chews with one hand on the fly. I also like the snug fit of the vest, which sits high on your back and doesn't sway or bounce, even in gnarly terrain. 
Lead Photo: Graham Averill