The 42 Best Pieces of Gear We Reviewed in 2018
With a new year and new gear right around the corner, it's time to take a look back at our favorite products from the past 12 months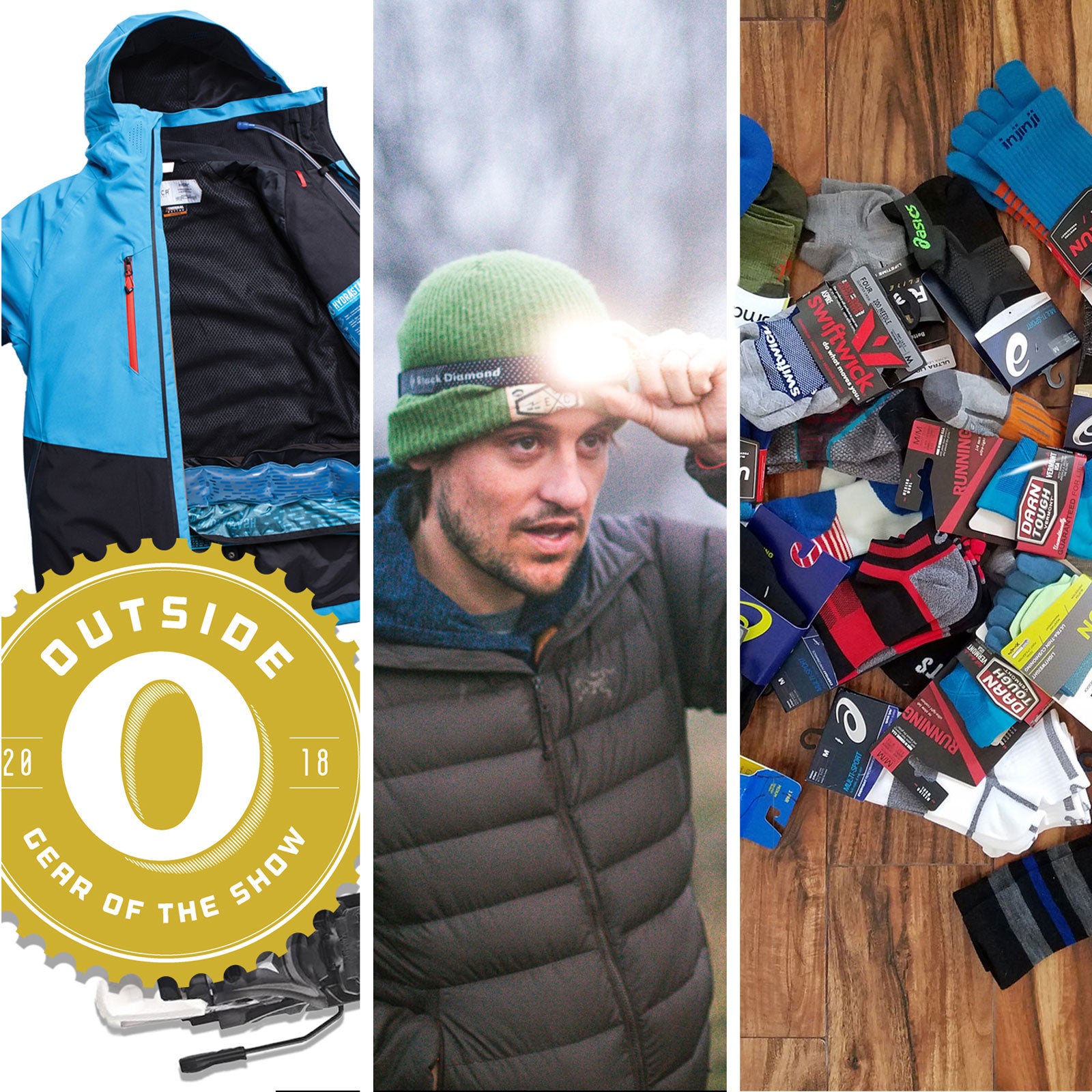 Left to right: Courtesy 686/Spy/(Photo)
Heading out the door? Read this article on the new Outside+ app available now on iOS devices for members! Download the app.
Outside's gear testers evaluate a lot of stuff over the course of a year. But only the best rise to the top in our Buyer's Guides as Gear of the Year winners or take home our biannual Gear of the Show awards or blow us away in testing for Outside Online. From perfect winter jackets and do-it-all skis to customizable hiking boots and tricked-out trucks, here's what won our hearts in 2018.
Völkl M5 Mantra Skis ($825)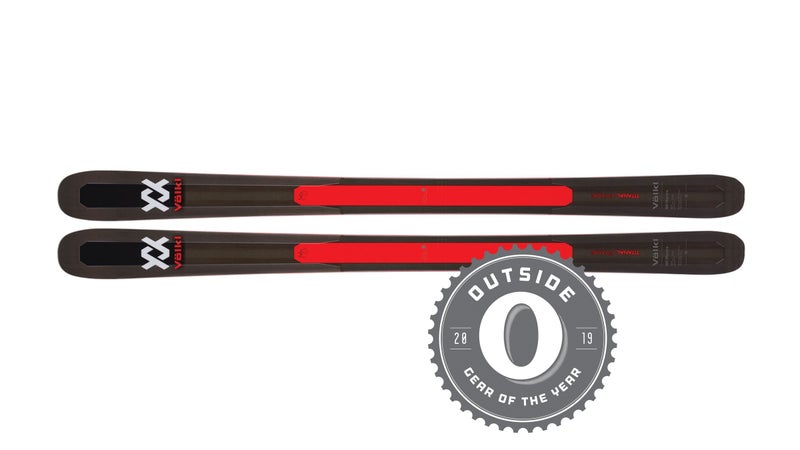 "How do you freshen up a ski you've been making for 12 years and already redesigned four times? You blow it up entirely. That's what Völkl's German engineers did with the brand-new M5. Their goal: keep one of the most versatile all-mountain skis in history relevant. Not only did they succeed, but they created the best ski of the year."
—Marc Peruzzi
---
Eddie Bauer BC EverTherm Down Jacket ($499)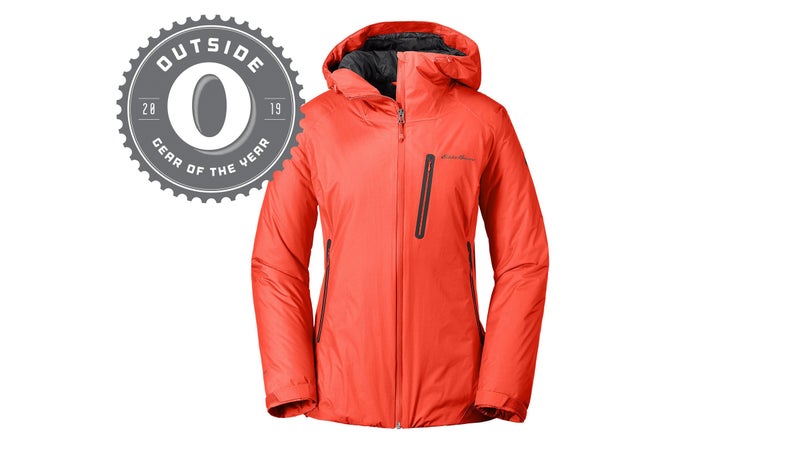 "If you're a cold-weather backcountry adventurer, you need a fail-safe layer stashed in your pack—the lighter the better. Warm enough for an emergency alpine bivy, and waterproof enough to handle drizzly conditions, Eddie Bauer's BC EverTherm is your superlight safety kit. At just 1.2 pounds, it has the best warmth-to-weight ratio of any waterproof puffy we tested. The secret is Eddie Bauer's proprietary Thindown insulation, which debuted last year and is made of ultralight down clusters that are pressed into a continuous sheet rather than blown loose into baffles."
—Kelly Bastone and Frederick Reimers
---
Ortovox Haute Route 40 Pack ($190)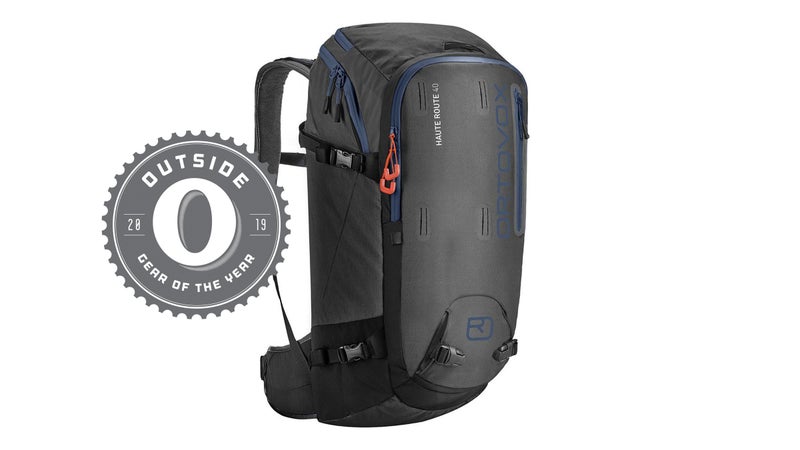 "The best packs sit comfortably on your back without a lot of organizational maneuvering beforehand. That's the Haute Route in a nutshell. Named for the classic ski tour in France and Switzerland, it handles a heavy load without feeling bulky, lopsided, or misshapen. The 40-liter capacity was plenty for carting overnight gear on a hut trip—including the requisite bottle of Scotch."
—Ryan Stuart
---
Brooks Bedlam Running Shoe ($150)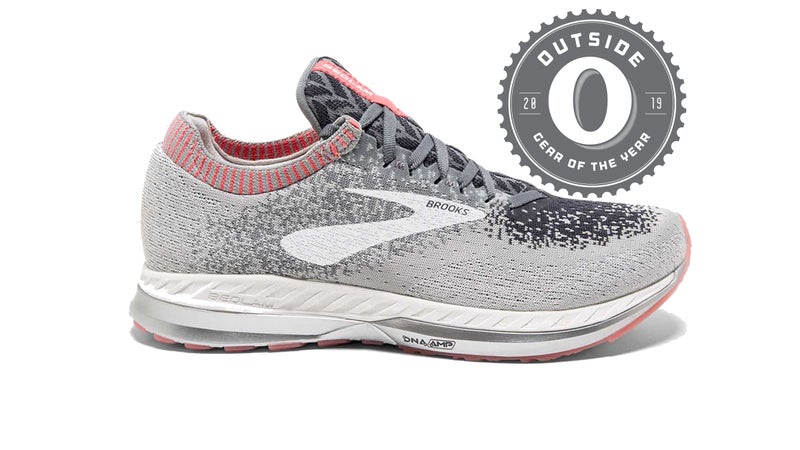 "Supportive road shoes can feel stiff and bullying, lacking the peppy, cushioned ride that neutral runners with good form get from their footwear. Now there's the Bedlam, the perfect marriage of a stable platform with soft, energetic cushioning. What struck a chord with testers was the shoe's ability to guide overpronators (and neutral runners who pronate when tired) softly into correction without the need for a medial post or other stifling structural features."
—Lisa Jhung and Cory Smith
---
Weston Japow Snowboard ($599)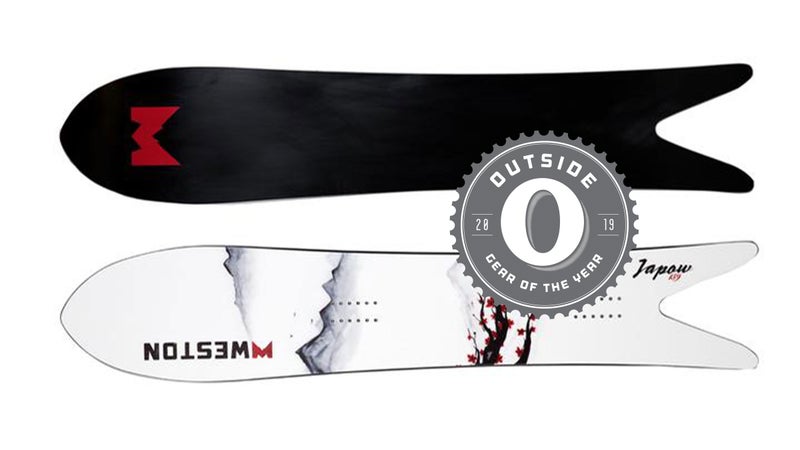 "It's no secret that snowboarders take inspiration from surfers. In everything from carving technique and aerial style to lingo and board shape, we're closely aligned with our salty cousins. At Outside's annual snowboard test at ­Crested Butte Mountain Resort in Colorado, more than 30 riders put 86 decks to the test in variable spring conditions, and the consensus was that, now more than ever, designers are encouraging a surfy approach to snowboarding. Case in point: the surf-inspired Weston Japow was our top-rated board this year, which is remarkable since we never got the chance to ride it in the deep fluff it's designed for."
—Drew Zieff
---
Atomic Count 360° HD Goggles ($200)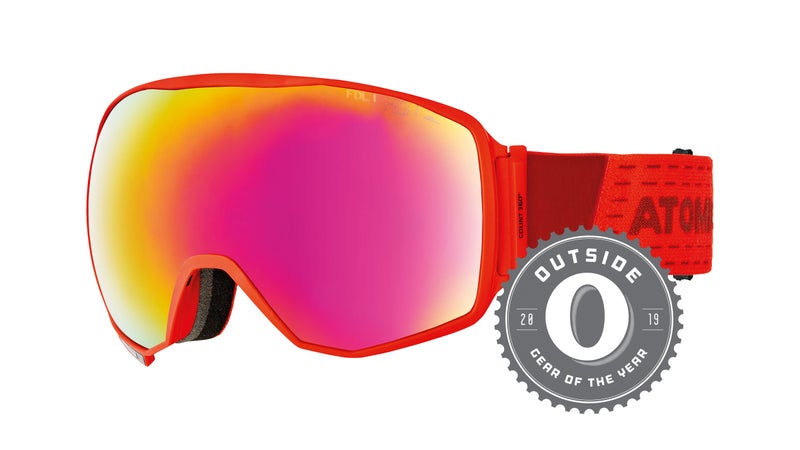 "Dual-lens goggles have been the standard in winter sports since the 1960s. Just like with thermal windows, the air between the first and second lens has an insulating effect, reducing fog. But flaws inherent in that construction (refraction, image mirroring) have dogged designers. Despite advances, the view through a single lens is just better. Atomic solves this conundrum with the revolutionary Count 360° HD."
—M.P.
---
Sweet Protection Switcher MIPS Helmet ($249)
"After more than a dozen testers placed the Switcher on their noggins, all agreed that it was the most comfortable helmet they'd worn. It accommodated a wide range of head sizes (pressure points were nonexistent) and handled temperature swings with aplomb. We're talking 50-degree corn-harvesting days at Snowbird and ten-degree bone chillers with 60-mile-per-hour winds on the summit of Oregon's Mount McLoughlin."
—Joe Jackson
---
Outdoor Research Interstellar Jacket ($299)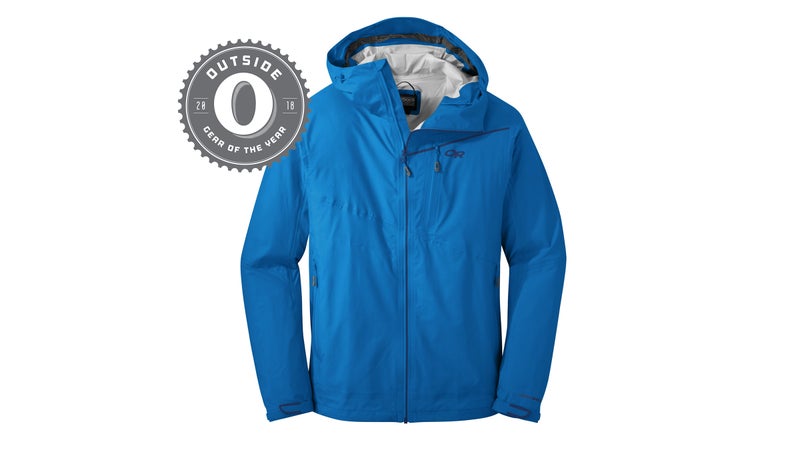 "At long last, the holy grail of waterproof jackets. The Interstellar blew our crew away with an uncanny mix of weatherproofing, breathability, and stretch. 'It feels softer than a soft shell but as waterproof as any hard shell I've used,' said one tester. 'Not to mention that it's the most breathable rain shell imaginable.'"
—R.S.
---
Tecnica Forge GTX Boot ($250)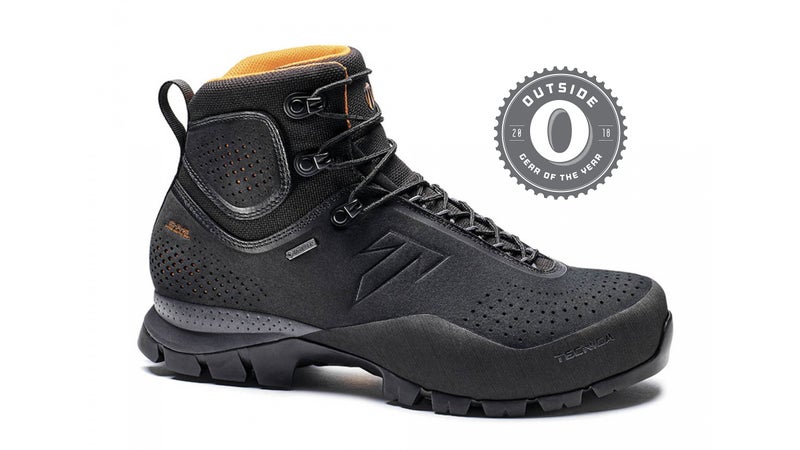 "You're looking at the most comfortable hiking boot we've ever tested. The Forge GTX is also the first heat-moldable hiker on the market, using the same technology that gave us the custom-fit ski boot. But there's more going on here than just luxe interiors…. The boot reminded us that, in fit as in life, pretty good can always be better—sometimes a lot better. The Forge closes the gap between good and great."
—K.B.
---
Marmot Ultra Elite 20 Sleeping Bag ($199)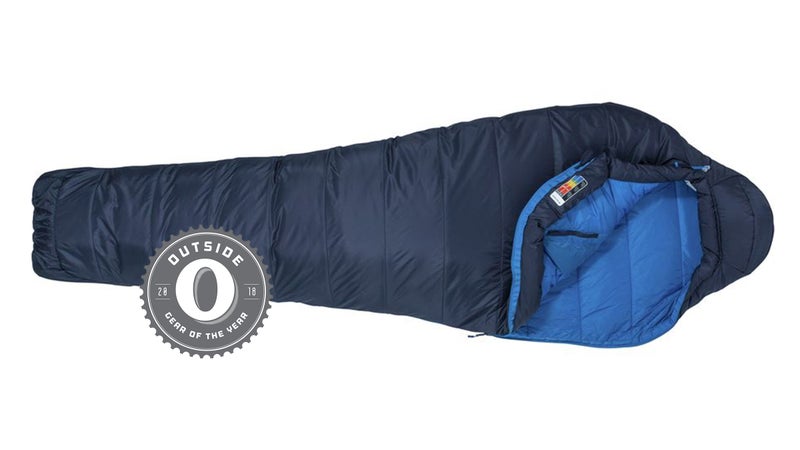 "We'd never guess that the Ultra Elite 20 is filled with anything but down—it's that warm and compressible. But Marmot stuffed the bag with a mix of three cutting-edge synthetic fibers, layered together in strips: one thin for thermal efficiency, another thicker for durability, and a third less compressible to preserve loft. Near the top of the bag, the insulation overlaps like shingles to optimize warmth and puffiness."
—R.S.
---
Gregory Baltoro 65 ($329, pictured) and Deva 60 Packs ($300)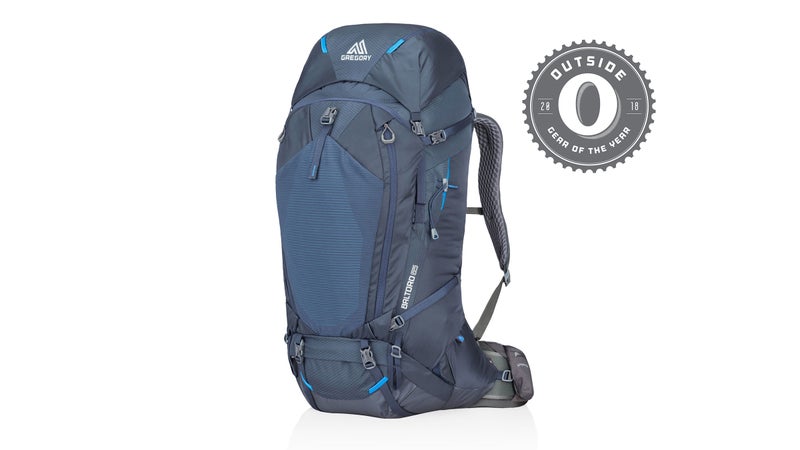 "We like our packs one of two ways: stripped-down minimalists that excel at specific tasks, or blinged-out haulers that do everything we need and more. The Gregory Baltoro 65 (men's) and Deva 60 (women's) represent the very best of the latter. Both offer a full buffet of features along with excellent load-carrying comfort and very low weight, considering that they include just about every bell and whistle you could possibly hope for."
—Justin Nyberg
---
MSR Hubba Tour 3 Tent ($750)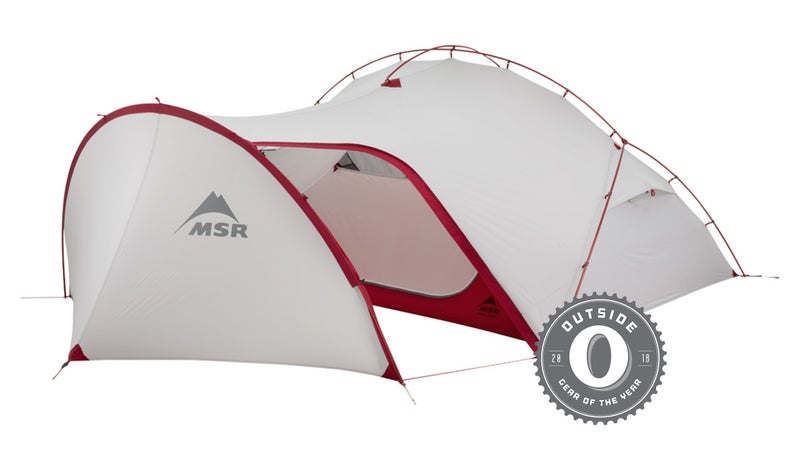 "When it comes to a Gear of the Year–worthy tent, we want something we can trust to keep us covered, comfy, and dry. And if there's a big storm brewing, we want the Hubba Tour 3. The exterior pole setup lifts the tent and the fly simultaneously, so everything can be up in less than five minutes. The 43-square-foot interior is tight for three adults, but the large vestibule (MSR calls it a gear shed, and that's no exaggeration) more than makes up for it: at 25 square feet, that space alone is on par with some two-person tents."
—R.S.
---
Victorinox Swiss Army Lexicon Hardside Global Carry-On Luggage ($460)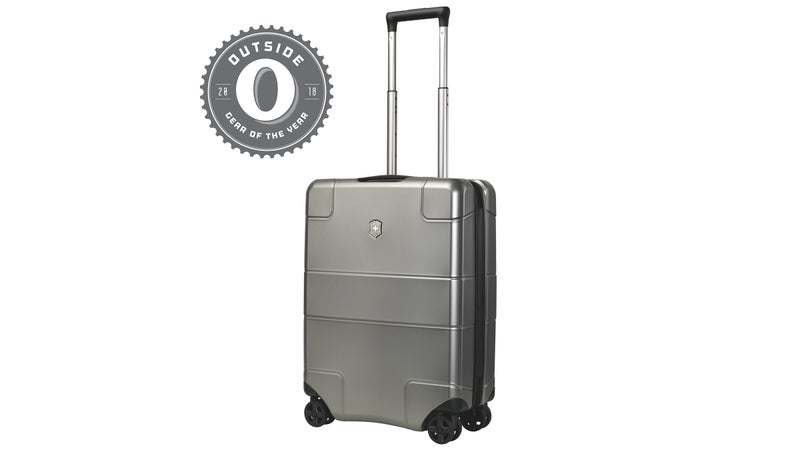 "Naturally, since it's a Swiss Army bag, there's a multitool hidden in the handle. (We used the toothpick-size pen to fill out paperwork at customs.) But more than anything else, we were sold on the Lexicon's puncture-resistant zippers and polycarbonate construction. This bag will be with you for decades—it's that well-made."
—Janna Irons
---
Vuarnet Tom Nightlynx Sunglasses ($310)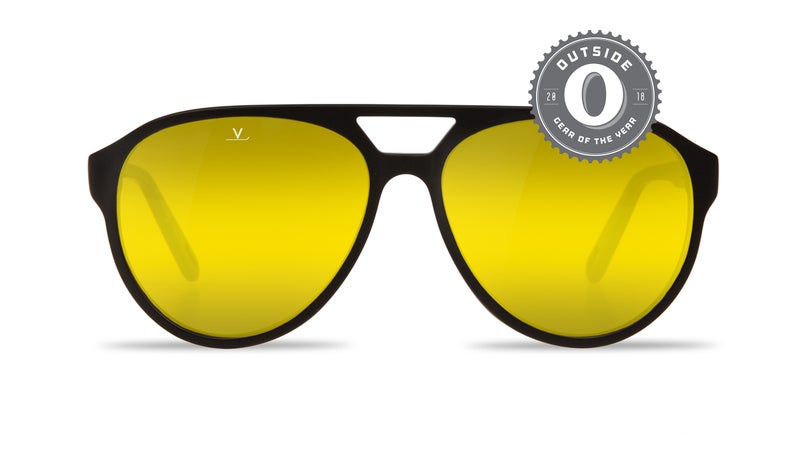 "It takes some serious optical voodoo to make me go, Whoa! I've been reviewing shades since before the turn of the millennium, putting hundreds of pairs to the test. Until now, nobody won big at night—the intended milieu of Vuarnet's deep yellow Nightlynx lenses, which are tinted and optically tuned for when the sun don't shine. A shortish hop down L.A.'s 405 and Hollywood Boulevard made me a believer."
—Mike Steere
---
Surftech Aleka 11'2" SUP ($1,349)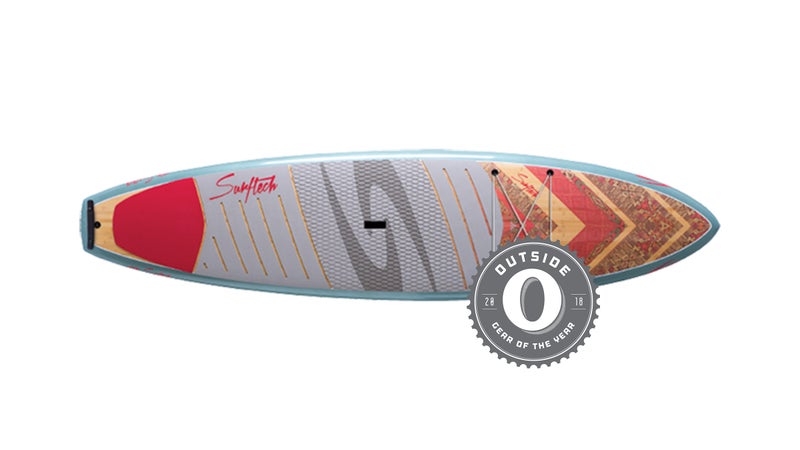 "Surftech's Aleka takes home our Gear of the Year award for one deceptively simple reason: in nearly all conditions, it shone. Designed for SUPers focused on fitness, it's lightweight, it's durable, and it held its own on distance outings, through choppy short trips, and in small waves off the Northern California coast. The Aleka was shaped by legendary board designer Joe Bark and built with Surftech's combination of interior foam and exterior fiberglass and bamboo layers. With a 29-inch waist, it's not as stable as some river-focused boards or the multiperson designs we tested, but it achieved a near perfect balance of steadiness, glide, and responsiveness."
—Dylan Silver
---
Canyon Ultimate CF SL Disc 8.0 Road Bike ($2,800)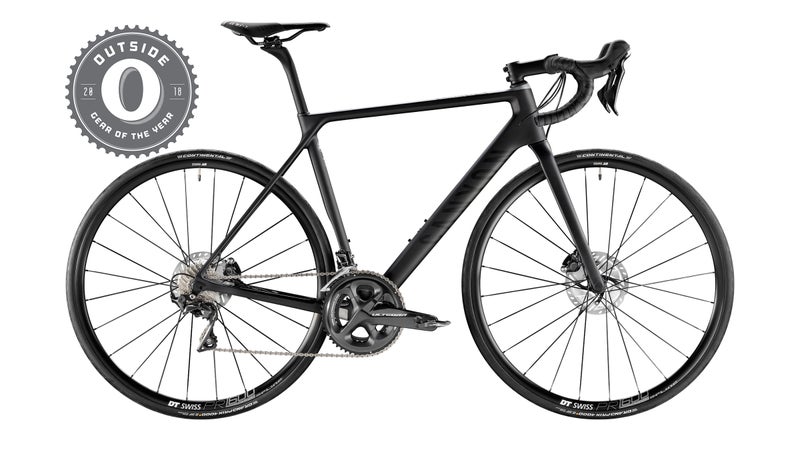 "We love the Canyon Ultimate CF SL Disc 8.0 not only for its neat road manners and impeccable build, but also for the value it represents. The 20-year-old German manufacturer, which arrived in the United States late last year, skips the retail middleman and allows customers to buy online for prices up to 45 percent less than the competition…. Sure, there are fleeter bikes for going uphill and more slippery ones in wind, but none performed as well across every category, especially when you factor in the price."
—Aaron Gulley
---
Evil The Following Mountain Bike ($6,900)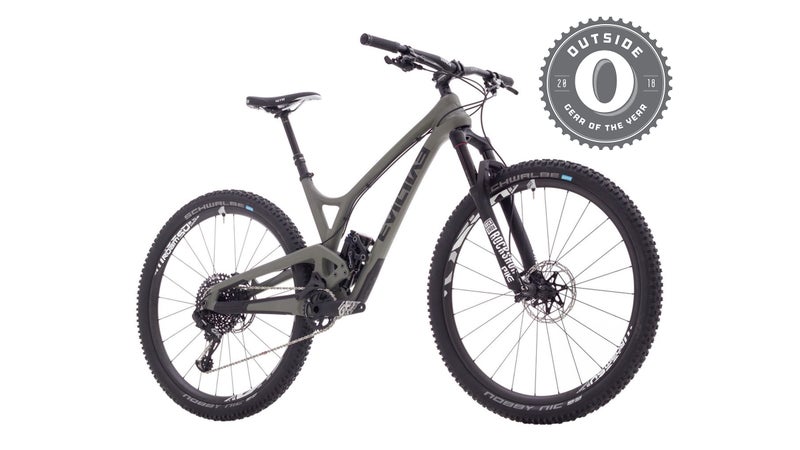 "Pretty much every mountain bike we tested this year was tight and close to the ground for better descending, had wide bars and a short stem for improved handling, and came with big, tough rubber for added traction. The plus-size craze spurred many of these improvements, but performance has improved without weight gain for a ride that's more versatile and forgiving than ever. That's certainly the case with Evil's The Following, though this 120-millimeter 29er managed to get 'more betterer' (in the company's parlance) without increasing travel."
—A.G.
---
Brooks Mazama 2 Running Shoe ($140)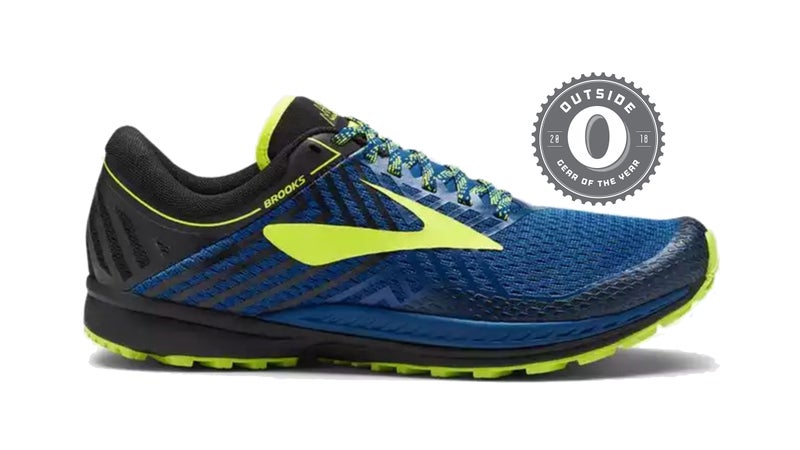 "The reason the Mazama is taking home Gear of the Year is simple: it's a Ducati with knobby tires. Built for hammer-day speed, it's a low-riding shoe that can absolutely scorch flat and rolling trail sections, yet has the technical chops to move with abandon through rocky terrain."
—J.N.
---
Hoka One One Mach Running Shoe ($140)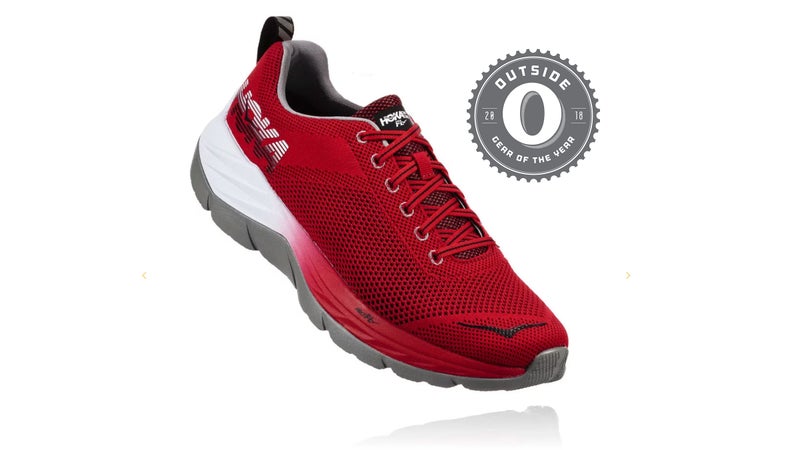 "At the risk of stating the obvious, the Mach is likely to please runners who prefer maximalist shoes, but with 24 millimeters of stack height, it isn't so beefy that others won't enjoy it. At long last, a Hoka that doesn't polarize."
—J.N.
---
Bose SoundSport Free Earbuds ($250)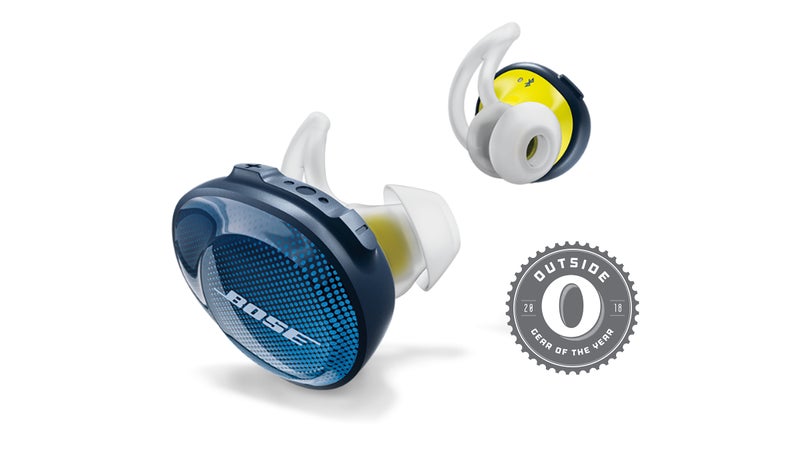 "We'll say it: these earphones are the best we've ever heard. 'True wireless'—two individual monitors, with no cord running between them—has gone from wonky and frustrating to game-changing. The SoundSport Free pumps out audio that's deep, robust, and as richly detailed as a nice pair of over-the-ear headphones. That quality comes wrapped in a water- and sweat-resistant package that held up around town, while traveling, and on dozens of runs in both dry and dripping conditions."
—Will Palmer
---
Garmin InReach Mini ($350)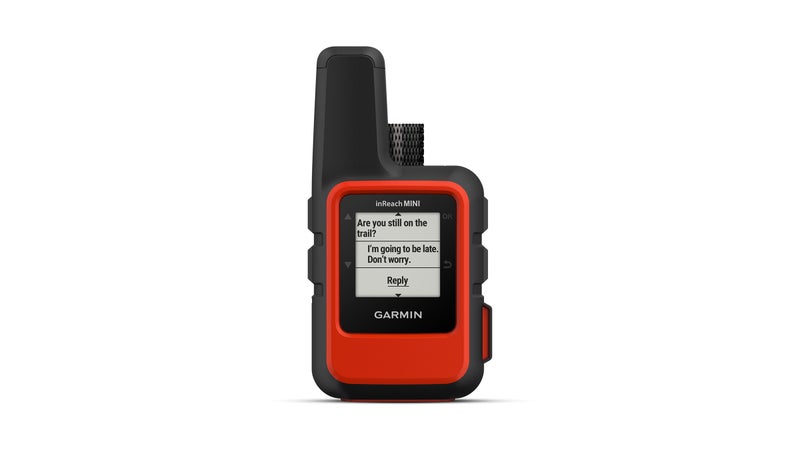 "The new InReach Mini nicely bridges the gap between lightweight and feature rich. It's palm size and weighs a scant 3.5 ounces but retains most of the functionality of the original, with automatic location tracking, two-way messaging, weather updates, GPS navigation, and an SOS feature that sends a distress call to search and rescue operators…. Ultimately, the InReach Mini signals a new era for satellite communications. The days of choosing between weight and functionality are over."
—Ariella Gintzler
---
Therm-a-Rest NeoAir UberLite Sleeping Pad ($180)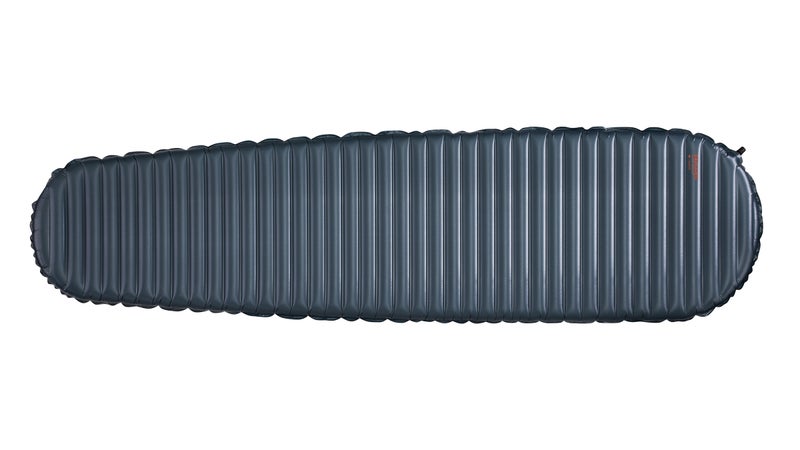 "We're excited about the new UberLite, which uses the NeoAir's proven baffle design and 2.5 inches of cushion for a comfortable night's sleep after a long day on the trail—in an even lighter 8.8-ounce package. That makes it the most featherweight pad on the market. The secret sauce? A new fabric that sheds more than three ounces off the UberLite's predecessor."
—Ben Fox
Available in spring 2019.
---
Big Agnes Fly Creek HV1 Carbon with Dyneema Tent ($750)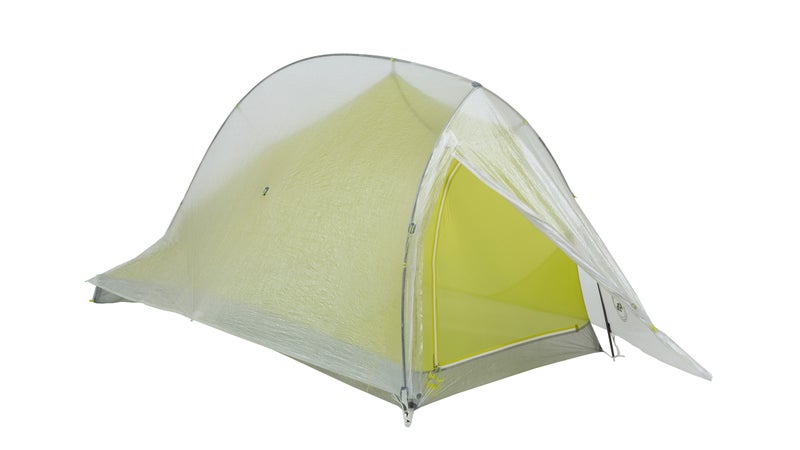 "This one-pound freestanding tent is the lightest on the market, packs down to the size of your forearm, and (hopefully) won't tear when a pine cone falls on it. We've yet to test it, but this could prove to be the holy grail of backpacking tents."
—B.F.
Available in spring 2019.
---
Nite Ize SlapLit Led Drink Wrap ($12)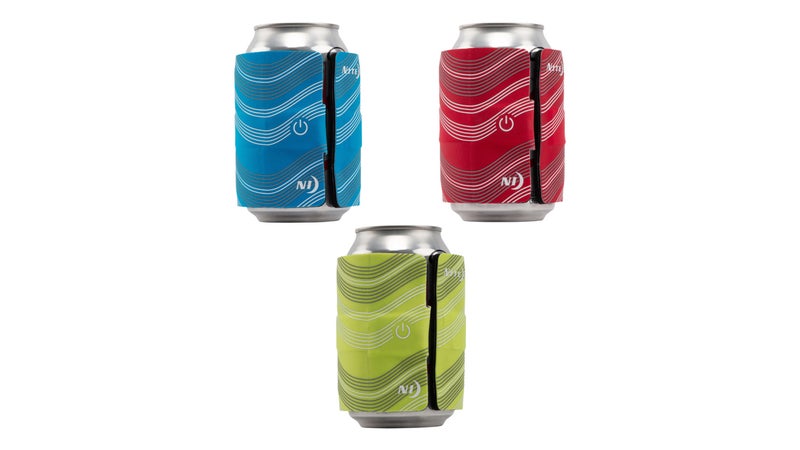 "Remember those slap bracelets that were a big deal in the nineties? Well, Nite Ize has developed something similar to that, only it wraps around a cup or a beer can, acting as a koozie to keep beverages cold longer. But the best part is the LED strip running through the SlapLit. It comes in three colors, so you can quickly see which drink's yours and others can avoid playing kick the can in the dark. The light turns on with the press of button. No more crying over spilled beer."
—Emily Reed
---
Salomon-Atomic Shift MNC 13 Binding ($650)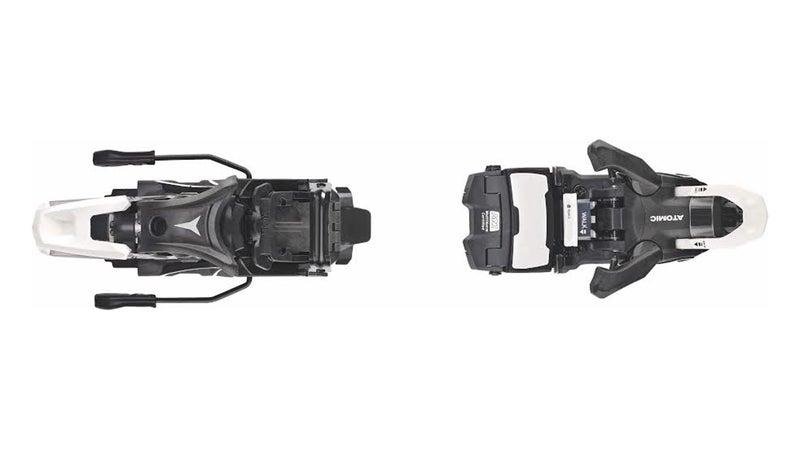 "The Shift is what you'd get if a frame binding and a pin binding had a kid. In touring mode, it uses pins in the toe for efficiency. To transition to downhill mode, just flip a blue lever in the middle of the toepiece to fold the pins out of the way, and then the front unit clamps to the boot like a normal alpine binding. In back, the Shift has an alpine-style heel. We've been testing a pair for more than a month, racing down icy groomers without hesitation and not having our legs burn out while slogging uphill."
—B.F.
---
Spy Ace EC Goggles ($275)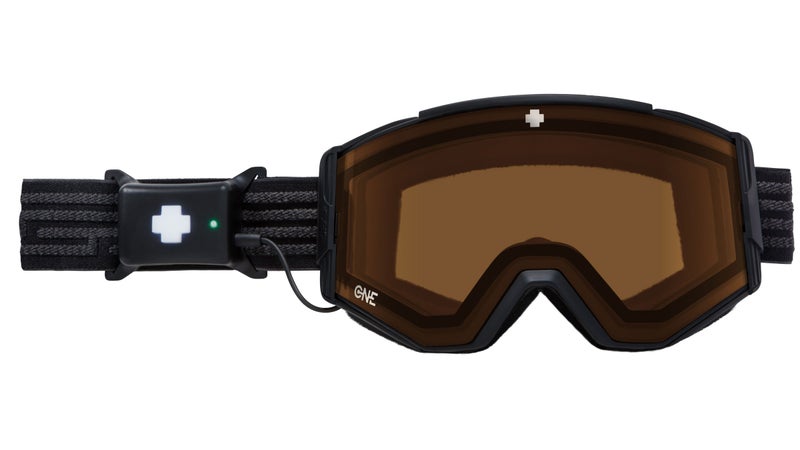 "These feature dual electrochromic lenses controlled by a lightweight battery pack attached to the goggle strap. One press of a button on the battery sends an electronic pulse through an invisible filament sandwiched between the lenses to instantly change the tint. The color switches between clear, medium, and dark in just four seconds. This means if you're transitioning between sunny slopes and dark glades, you can change your goggle tint on the fly. They're also superb for days that end in night skiing."
-B.F.
---
686 Reservoir Jacket ($350)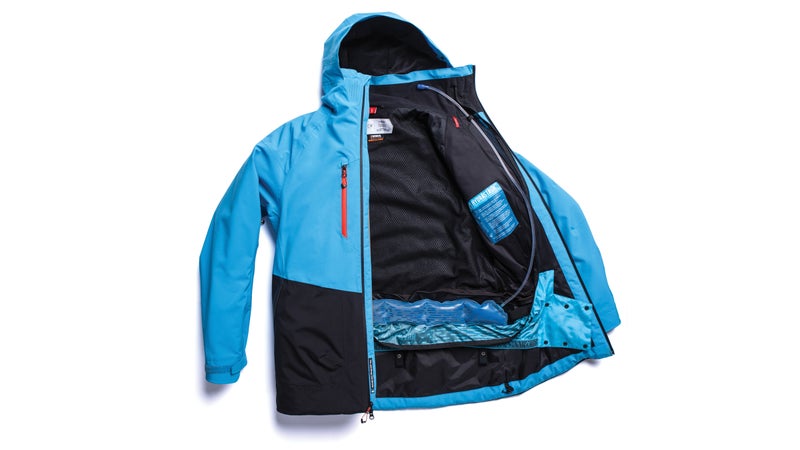 "Going on sale this fall, this jacket has a clever way of keeping skiers hydrated on the slopes: 686 built a water bladder into the powder skirt, with a tube that runs up the inside of the jacket, near the zipper, ending with a bite valve right at your chin. That leaves you free to not carry a backpack with a bottle in it (or stop for breaks at the water fountain) if you're skiing in-bounds. In the backcountry, it means having water handy in a pack."
—Will Egensteiner
---
DPS Phantom Base Treatment ($100)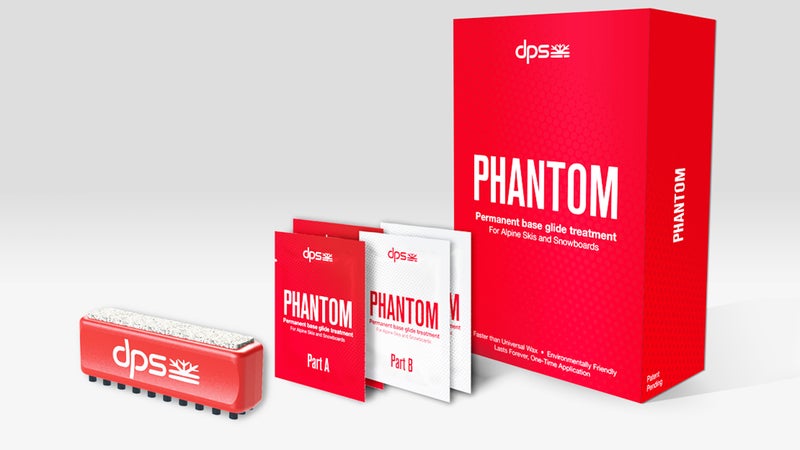 "According to DPS, a single application—followed by a six-hour dry time—allows the polymer to completely soak into the base, keeping it lubed for the entire life of the ski. There are the obvious time and money savings of not having to wax your skis a few times a season, but the performance benefits excite us the most. Typically, you'll want a different wax depending on the temperature of the snow, if you want to get all core about it. DPS claims that Phantom works equally well on all types of snow."
—J.J.
---
2019 Ford Ranger Pickup ($24,000 and up)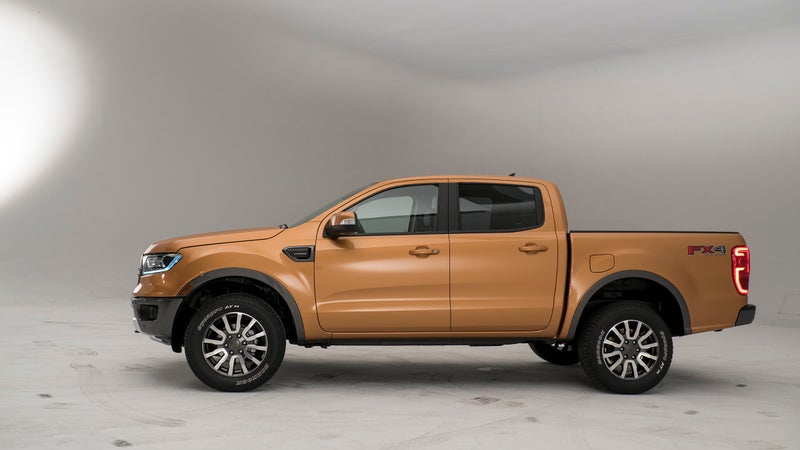 "The truck will come in both two- and four-wheel-drive versions, and in entry-level XL, midlevel XLT, and luxurious Lariat trim levels. An off-road package will be available for both 2WD and 4WD models, on any trim level, and will be called FX2 or FX4. Both FX2 and FX4 models include an electronically locking rear differential, three functional steel skid plates that are mounted to the frame and protect the engine and transmission, off-road-tuned shocks, and all-terrain tires…. All together, I think this adds up to a very convincing argument for a midsize truck. The Ranger should actually get better fuel economy, while still offering better maneuverability, than its larger, full-size rivals."
—Wes Siler
---
Pearl Izumi Thermal Lite Gloves ($15)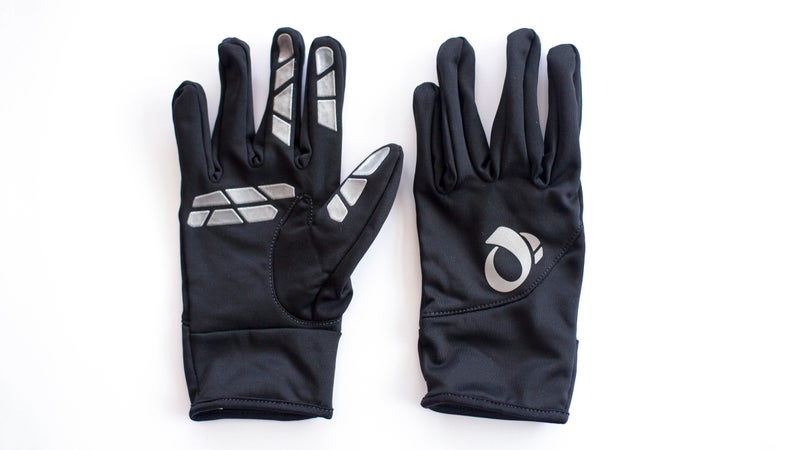 "These gloves are incredible for the price. While they weren't the best performers in dexterity tests (they were awkward operating the headlamp and couldn't type worth a damn on my phone), these simple fleece gloves were on par with the others in terms of warmth. And they're half the price of the next nearest competitor. Truth be told, the Thermal Lites I used for this test are my third pair."
—J.J.
---
Black Diamond ReVolt Headlamp ($60)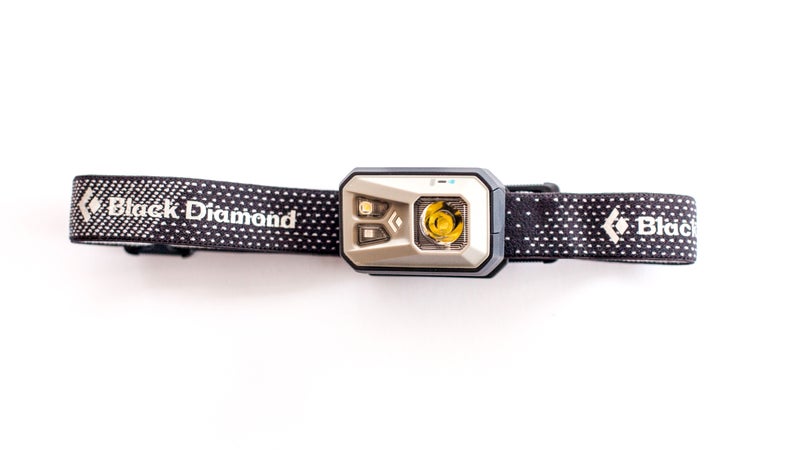 "Even though it's low profile, the single wide button made it easy to work my way through all the features while wearing a light glove. As someone who often finds himself navigating through the woods in the dark, I need more brightness, and the ReVolt's 300-lumen punch did make me feel better than the MH2's. This light packs all that capability into a 3.4-ounce package, and it was only a little larger than a mini Snickers bar, so it fit nicely in the front pouch of my daypack."
—J.J.
---
Sea to Summit 65-Liter Duffel ($91)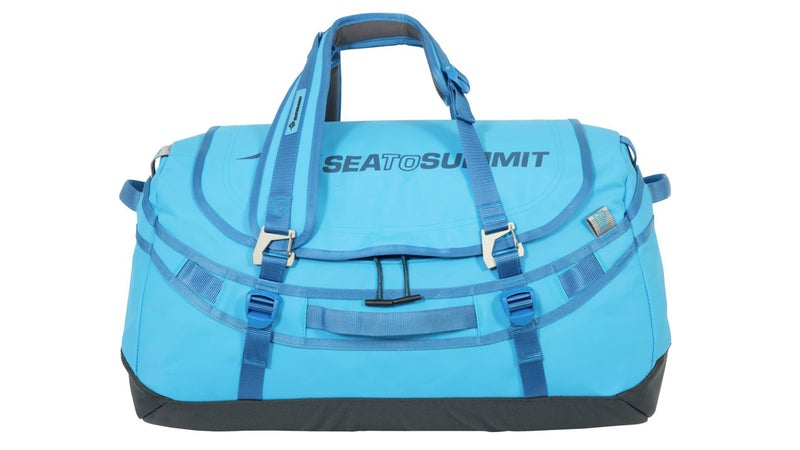 "This duffel's main zipper has two sets of teeth on the same track, giving it the smoothest closing and opening action during the overpack. The main opening is oversized and drops down to the side, which made cramming it full of towels easy to achieve. Those rigid, heavily padded shoulder straps sat at a comfortable, organic angle on my shoulders; in my notes, I wrote, 'Legitimately carries like a backpacking pack.' The combination of ease of packing, durability, water resistance, and comfort would make me feel safe using this duffel to carry something like camera equipment, even if I needed to lug it far."
—J.J.
---
REI Co-op Magma 10 Sleeping Bag ($350)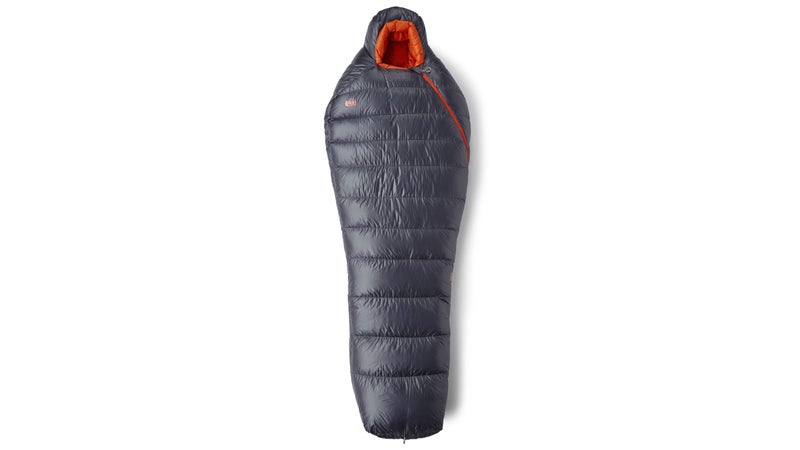 "REI gave the Magma 10 high-quality, hydrophobic, 850-fill goose-down insulation and wrapped it in a superlight, 15-denier ripstop nylon Pertex Quantum outer shell. The Magma packs down to the size of a small watermelon and weighs just shy of two pounds, stats that would be good for a 20-degree bag but are remarkable for one as warm as this. And while it's possible to find lightweight warm bags, they usually cost around $500, like the 19-degree version of Patagonia's 850 Down sleeping bag. The Magma is warmer and sells for $350."
—R.S.
---
Smartwool PhD Run Light Elite Socks ($18)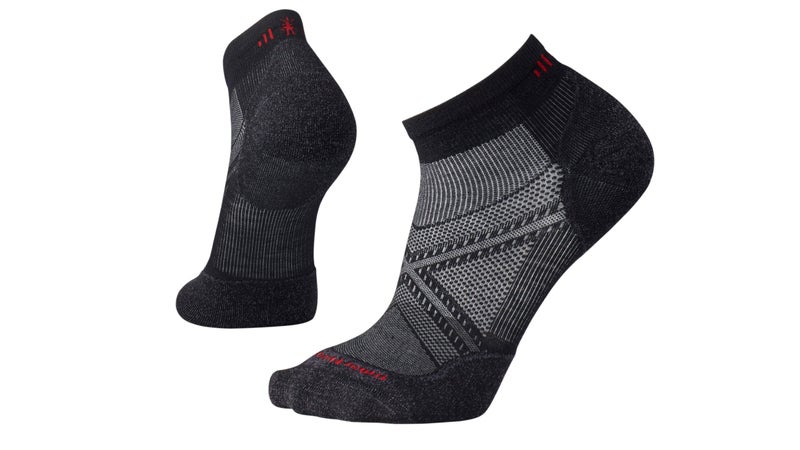 "Given a choice, these are the socks I reach for. They're soft, fast wicking, quick drying, durable, and comfortable for a long time, regardless of conditions. Of the 59 models of socks we tested, Smartwool's PhD Run Light Elite was the cream of the crop."
—C.S.
---
Primus PrimeTech Stove (From $130)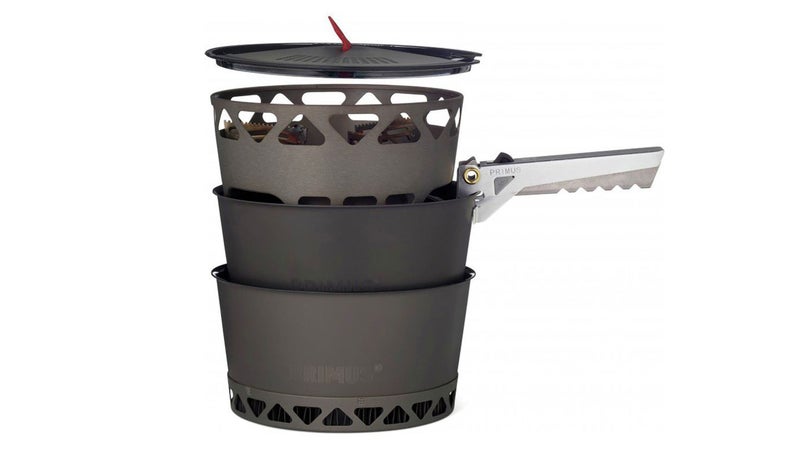 "As fortune would have it, the PrimeTech was the last stove I tested and by far the most impressive. For $130 it comes with a burner, an integrated windscreen, a lid, a handle, a simple pot, and a pot with an integrated heat exchanger. (Heat exchangers are fins attached to the bottom of the pot that help distribute heat more evenly.) That's everything most backpackers will need—and then some."
—Mike Thurber
---
Icebreaker Sprite Hot Pant Underwear ($40)
"I tested the Sprite Hot Pant on a six-day backpacking trip in Jordan, with temperatures in the eighties and nineties and full sun. I never found myself thinking about my underwear while I was wearing them, and my crotch and butt never felt sweaty. Until this test, I've always been more of a brief and bikini kind of person, but these have turned me on to boy shorts."
—Kassondra Cloos
---
Osprey Ariel AG 55 ($290)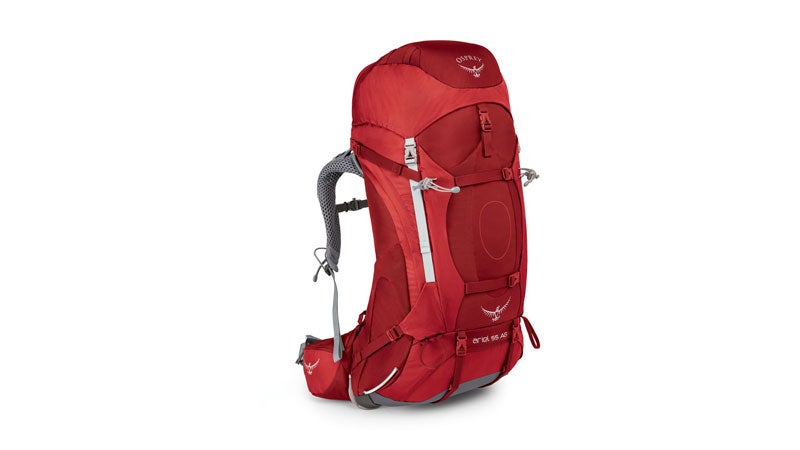 "The Osprey Ariel AG 55 won our backpack test, even though at 4 pounds 14 ounces in size small, it's one to two pounds heavier than other packs in the test. The Ariel is a feature-rich, versatile pack that presents a case study in how a sturdy, weight-bearing suspension design is often more comfortable than a design that shaves ounces by way of flimsier built-in support. Weight isn't everything."
—K.B.
---
Kamik NationPlus Boots ($85)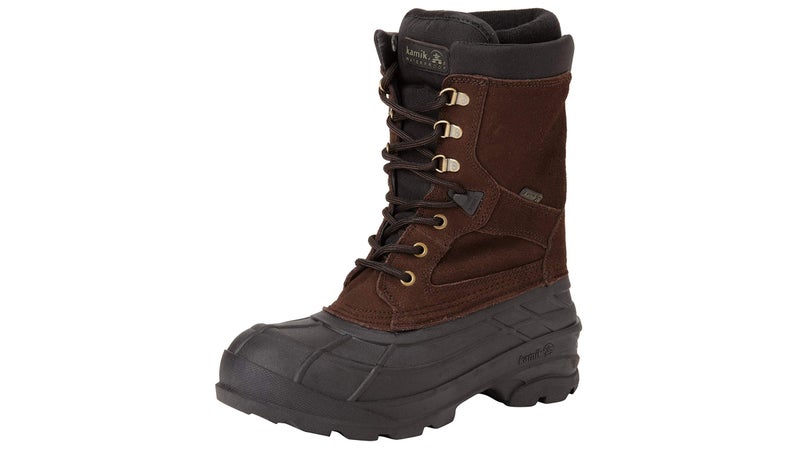 "Overall, the NationPlus most impressed us with its versatility. It scored at or near the top of the test for snow traction, beating even the studded Icebug Metro2 W Bugrip. It hung with the warmest boot, the Vasque Lost 40, for warmth. It also had great water resistance. I could imagine being equally comfortable wearing the NationPlus on a snowy evening dog walk and pulling a long shift as a chairlift operator."
—J.J.
---
Steger Mukluks Arctic Boots ($199)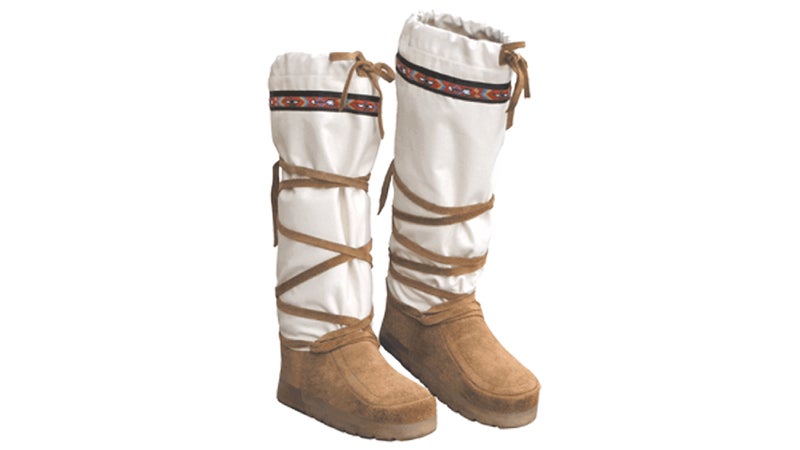 "The small Minnesota-based company combines a soft moosehide boot and layered felt liner and insole with a knee-high canvas upper that acts as a built-in gaiter for deep snow. They're super warm. I wore them for a two-hour hike at minus 24 Fahrenheit, and my feet weren't even slightly cool. They're comfortable and provide great traction on ice and snow. They were second best in the ice-skid test, after the Columbia Canuk, and crushed the competition in the fat-bike test (once I figured out that I needed to put my feet down flat and let the rubber soles do their work, rather than trying to dig a toe in or use the hard edge of the boot). Mukluks are not mountaineering boots, it turns out."
—Eva Holland
---
Patagonia R1 Fleece Hoodie ($159)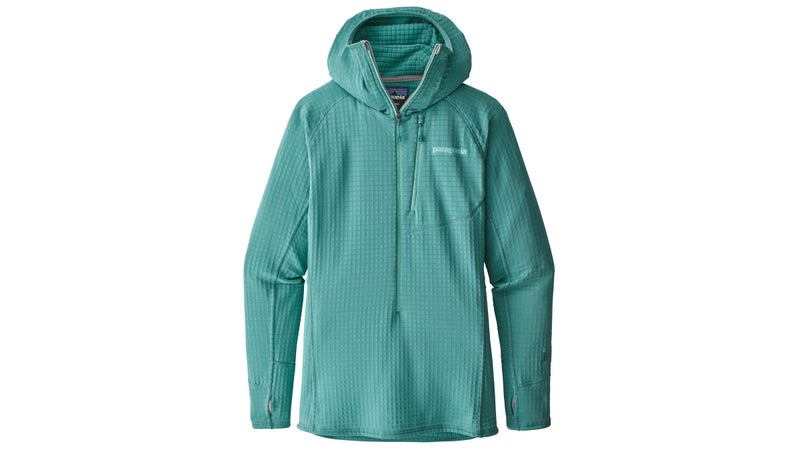 "Iterations of the R1 half-zip hoodie have been on the market for years, but it's still the ideal layering piece for a variety of activities, and it's my pick for the best overall fleece. The R1 uses Polartec's Power Grid fabric—tiny squares of thicker fleece are arranged in a grid pattern and separated by thinner fleece fabric. The pattern is meant to increase air transfer and reduce the material's overall weight, and it works as advertised…. I didn't get too hot or too cold, and it never got in my way. If I was going to play outside, the R1 came with me."
—Anna Callaghan
---
Oiselle Bae Bra ($54)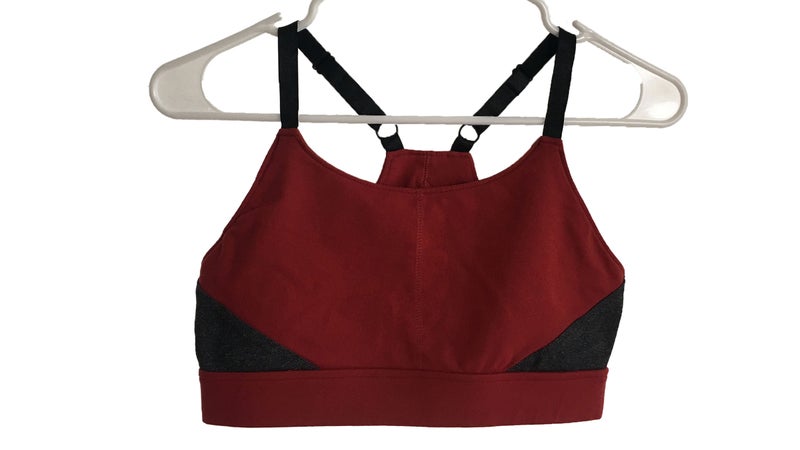 "Once I tried on this simple, flattering, übercomfortable bra, I didn't take it off for two days straight. I even slept in the thing without too much discomfort. On my first day, I road-biked, climbed, and had a dinner date, and the bra seamlessly transitioned through all of it. It even looked cute enough to show some strap while I was out for a drink. It's one of just a few low-profile bras with adjustable straps—hugely helpful for athletically built, strong women who want a comfortable wide band but don't need much support up top."
—Abigail Barronian
---
Fender Newport Speaker ($200)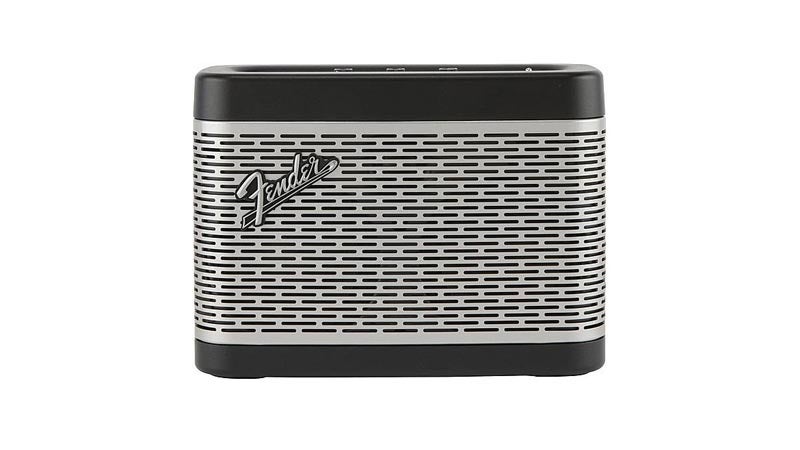 "The Newport is a go-almost-anywhere midsize speaker that does retro and does it really well. The Newport, of course, is meant to look like one of Fender's guitar amps, with its classic logo splashed across a metal mesh grille and volume, treble, and bass knobs—remember knobs?—that are both stylish and a pleasure to use in our push-button, app-controlled era."
—W.P.
Lead Photo: Left to right: Courtesy 686/Spy/