Snack Carriers to Help Avoid Kid Meltdowns Outdoors
There is a direct correlation between a successful adventure and the amount of food you bring with you
Heading out the door? Read this article on the new Outside+ app available now on iOS devices for members! Download the app.
The best parenting advice I've ever received is this: "There is a direct correlation between the success of an adventure with your kid and the number of snacks you bring along with you," my friend Ryan Allred, owner of Adventure Whitewater, told me. Not only do munchies stave off hunger-induced meltdowns, but eating gives my two-and-a-half-year-old toddler something to do if she starts to get bored in our running stroller or on the back of the bike. We've been testing the snack carriers below for four months. And they aren't just for kids—over the course of my testing, I've grown to love the convenience of ready, tasty calories and have started incorporating them into my solo adventures as well.
There are a lot of different snack carriers out there. When I started my research, I was looking at everything from soft coolers that cost hundreds of dollars to Ziploc bags. I found it nearly impossible to compare these different products in a head-to-head manner, so I decided to use them in everyday life and decide what each was best for. This testing approach involved bringing every item on at least one stroller run with my daughter to a socially distanced snack spot, one picnic bike ride on my Radwagon, and one hike with my wife and daughter. They dispensed treats ranging from peanuts and chocolate chips to peaches and pasta salad. These four were the favorites.
Best for Picky Eaters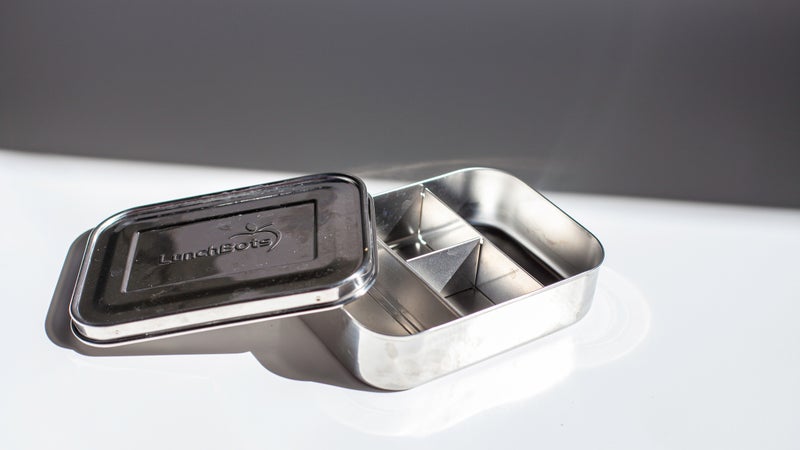 LunchBots Small Protein Packer ($20)
My wife and I walk the fine line of trying to expose our daughter to a variety of foods while still wanting her to eat enough, which means bringing heaps of options. The four compartments in the Protein Packer were just the right size (two at 4 by 1.75 inches and two at 2 by 1.75 inches) for generous portions of snacks, and the dividers meant we could stack savory items, like pasta salad, next to sweet ones, like peaches, and not stress about them combining. Its small overall dimensions (5.5 inches by 4 inches by 1.5 inches) made it easy to tote along anywhere, and when the adventure was over, I just threw it in the dishwasher. The stainless-steel build does not insulate particularly well, but it kept everything inside extremely cold if I packed it up and put it in the fridge the night before.
---
Easiest to Use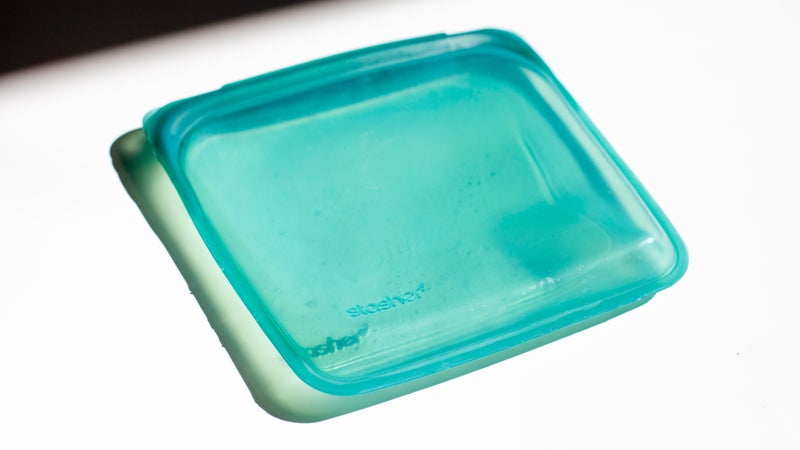 Stasher Sandwich Bag ($12)
The Stasher Sandwich bag was the hero of my stroller runs. Its pinch-lock seal was hardy enough to keep defrosting blueberry juice from sloshing out on runs but easy enough to pop open that my toddler could do it on her own. It has all of the benefits of a Ziploc—super simple to use, pretty waterproof, and freezable—but it's reusable. It's held up over the months I've tested it, on top of not tearing when shoved into numerous overstuffed backpacks, and after running it through the dishwasher dozens of times, it doesn't look any worse for the wear.
---
Best for the Entire Family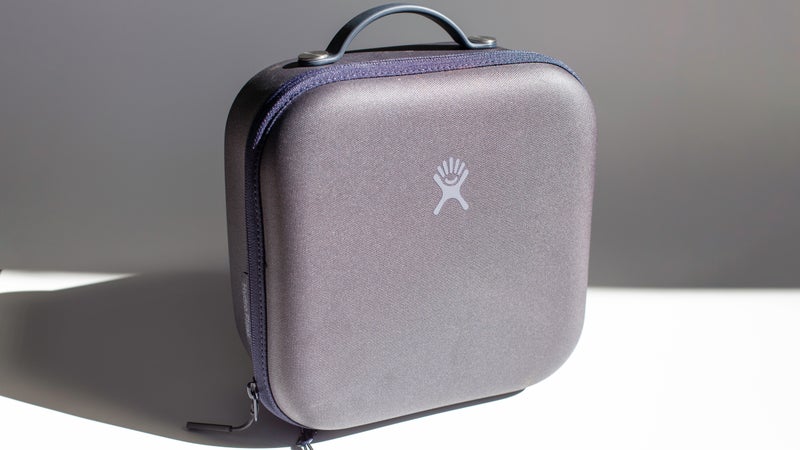 Hydro Flask Insulated Lunch Box ($45)
This 5.6-liter lunch box was the best carrier for snacks for our whole family. It had just enough insulation and space to make me feel comfortable bringing perishables on longer outings, while still fitting in the back compartment of my running stroller. Its rigid exterior made it a bit of a struggle to squeeze into daypacks, but it was tough to complain when that meant being able to enjoy un-crushed, cold grapes with my daughter. The colors are fun, too.
---
Best for Hot Foods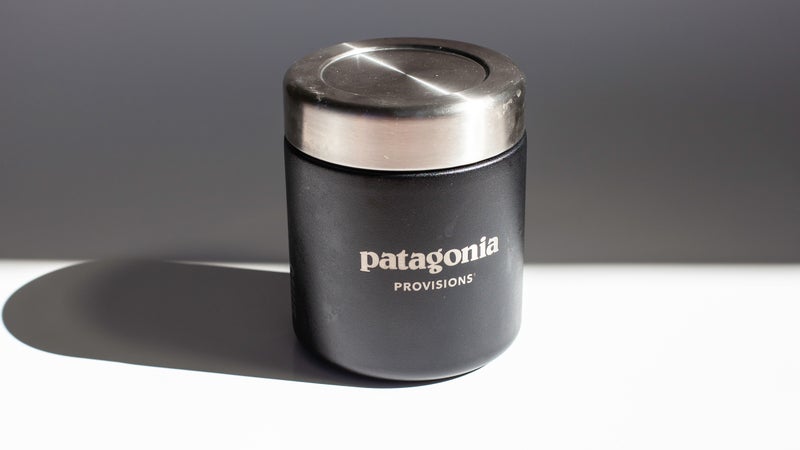 Patagonia Provisions Miir Food Canister ($36)
The Patagonia Provisions Miir food canister took the win in a head-to-head food-canister test that I conducted earlier this year, and I had to include it in this test because it continues to be my favorite insulated liquid-snack carrier. The problem facing most of the competition in this category is that they're either too large to tote easily (and hard to grip), with one hand for solo snacking or doling out spoonfuls of soup to your daughter) or they have a tiny top opening that's difficult to get food out of. This one, however, strikes a perfect balance in both of those categories. It also never leaked a drop of wonton soup in our stroller during a crisp morning run, and it proved fantastic at keeping cut fruit salad cold on a hot day.
Lead Photo: Sarah Jackson