Your Brain Is Tricking You into Buying the Wrong Gear
When it comes to big purchases like skis and bikes, many of us are punching above or below our weight. Psychology helps explain why.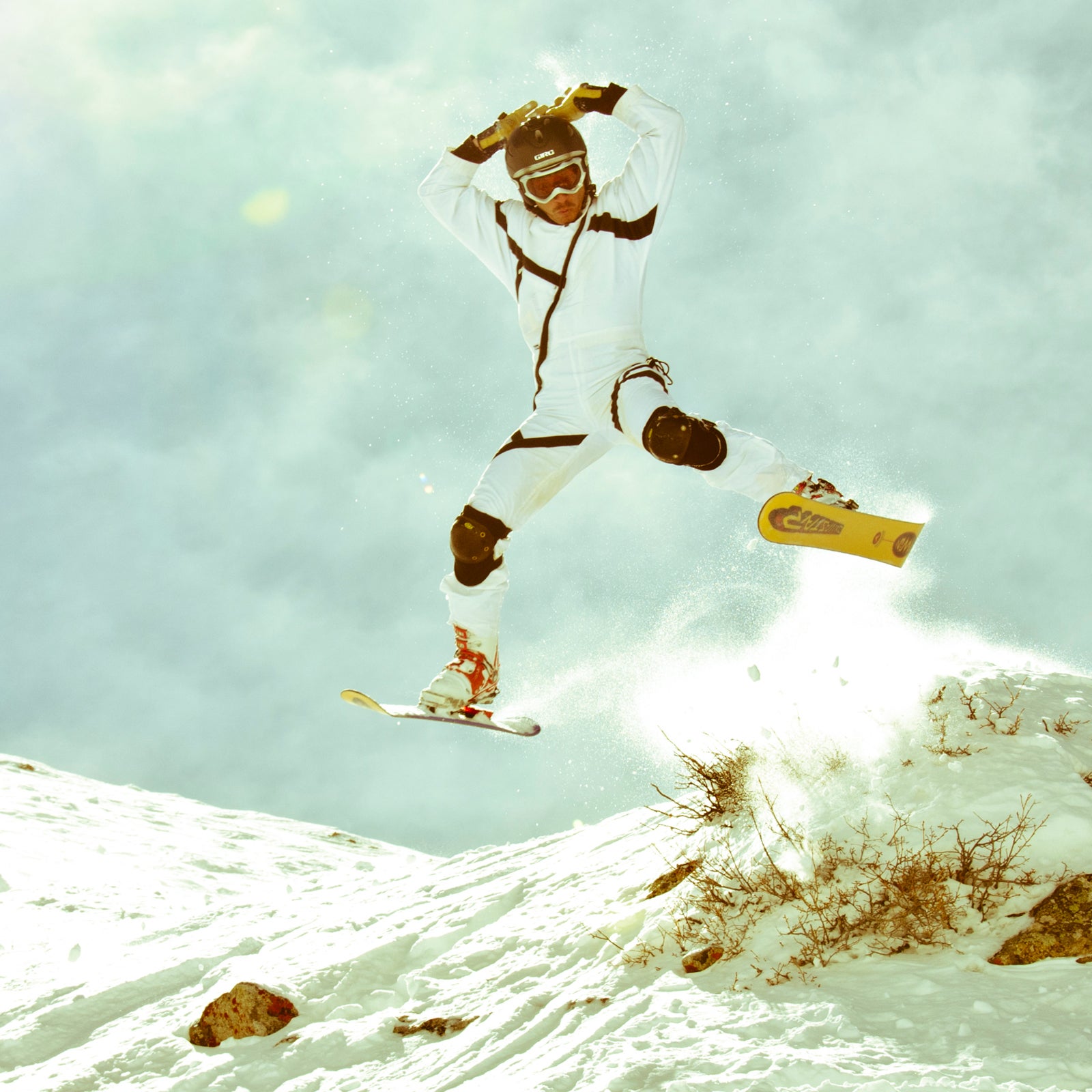 Braden Gunem/Cavan(Photo)
Heading out the door? Read this article on the new Outside+ app available now on iOS devices for members! Download the app.
Last fall, I spent way too much time counting ounces on the internet. I was staring down my future backcountry touring setup, flipping between two options: a middle-of-the-road, versatile upgrade to my old beat-up skis, and a skinny carbon-impregnated pair that was probably more suited to someone with a speedsuit and a heftier budget. The first option was practical for my slow, snack-heavy touring habits. I knew it would work, but I wanted the light skis so I could be a fast backcountry skier.
I am not alone in this kind of twisted decision-making. It turns out that coveting—and, often, buying—the gear you think you need rather than the gear you actually need is pretty common, even more so when it comes to expensive hard goods with long life spans, like skis and bikes. Sometimes this means buying gear that is too advanced out of aspiration. Other times, the opposite occurs: we buy gear that's lower performance than what we need because we're worried about our ability not matching up with our equipment.
Laura Holman, an assistant buyer at gear retailer Evo, explains that the best gear is the gear that fits your body and current ability. But often, because of ego or social pressure, people develop preconceived notions about what we should buy instead of what we might actually need. Skis are a prime example. According to Holman, Evo's retail data indicates that women tend to underrate their abilities and gravitate toward less aggressive gear. "We sell very few women's skis over 170 centimeters in length," she says, "even though so much of sizing is literally just [body] size and weight." For instance, an average American woman (5'4″ and 166 pounds, according to the CDC) who is an intermediate skier and lives in the snowy Pacific Northwest is often really happy on a ski that long. But many such customers shy away from those models because they've been told by friends or community members that big skis are hard to maneuver—an idea that has roots in old ski technology but is largely no longer true. 
Olin Glenne, CEO of Idaho ski and bike shop Sturtevant's Sun Valley, sometimes sees big mismatches in gear and ability. Like Holman, he's watched women buy skis a size shorter than he recommends. He's also heard customers, often male, say they are planning to ride mellow trails while coveting bikes with aggressive, slack geometry that got good magazine reviews but were tested on very different terrain.
We want to assume our future self will be better, and it's nice to think that the right gear will help us get there.
It turns out there's science to explain all of this. According to Kate Barasz, a Harvard Business School marketing professor who has studied the psychology behind why we buy gear, it's because we're bad at evaluating ourselves and understanding cultural pressure. When you're making a big investment in yourself and your recreational future, you're subconsciously trying to project the best version of yourself, both physically and socially.
"People are very bad at forecasting," Barasz says. "They think, 'I am buying these ski boots for five to seven years, and over that time period I'm going to get better.'" It's a planning fallacy based on screwy positive self-perception. It's the same reason we make New Year's resolutions and then buy things we may hardly ever use—like juicers or zoodlers—to help us fulfill those resolutions. We want to assume our future self will be better, and it's nice to think that the right gear will help us get there.
Because action sports are aspirational, our relationship to gear can be very emotional. Gear is tied to pleasure and progress and is also a marker for how you fit into the culture of your sport. We want to be Shiffrins or Semenuks, and so we want to buy gear that's on their level. Brands work hard to codify that message. They pay athletes and launch marketing campaigns to hint that if you ride their gear, you're part of an exclusive, talented club.
At the same time, we look to our friends for cues, even if they might not be a good analog or if they might unintentionally sell us short. "I think people are frequently apprehensive to take the recommendation of someone in a gear store because they want to listen to their friends or look at magazines," Glenne says. He frequently sees customers make emotional purchases, leaning toward a product that might not be exactly what he'd recommend because they have a connection to it or they really like the graphic or the backstory.
According to Barasz, online shopping has magnified this. Parsing what product makes sense for you has become harder because there are so many more options and so many more voices chiming in to give advice. But if asked about what influenced our purchasing choices, we tend to give incorrect answers, Barasz says, because it's hard to quantify them.
This means guiding customers to the right purchase requires specific training. Evo instructs its staff to ask questions like "What kind of terrain do you ski?" or "What was your favorite part of your most recent bike trip?" instead of asking them to rate their riding abilities. If someone is eyeballing a downhill bike but says their favorite part of the ride is the uphill grind, that's a significant indication about the rig that will make them happy.
And ultimately, gear is supposed to do just that. "There's so much good product that I think people overthink it," Glenne says. That's because when it comes to gear, there's not necessarily a single right choice. As long as people aren't riding something that's completely wrong or blowing their budget, Glenne thinks there is value in getting the product that fires you up. "If you buy the nicer bike, you're just more excited to go riding. We need to tune in to that part of the psychology," he says. "You want to make sure you're getting the right size, especially bike or boot, but if you're generally in the right category and you're psyched, that's a good enough reason for me."
So, yes, we're bad at predicting what we need. But maybe that's not always a bad thing. I bought the lighter, faster skis, and I walked around on them a lot last winter. More than normal? Faster? Farther? Hard to say, because spring was cut short by the COVID-19 pandemic, and because, like anyone else who is bad at self-perception, I didn't keep track. But maybe the gear did help. Maybe my brain needed the boost. Or maybe, like Glenne said, I overthought it. What mattered was that I was excited to get out.
Lead Photo: Braden Gunem/Cavan