5 Things You Need in Yosemite, According to Guides
These items will keep you safe and having fun in the Valley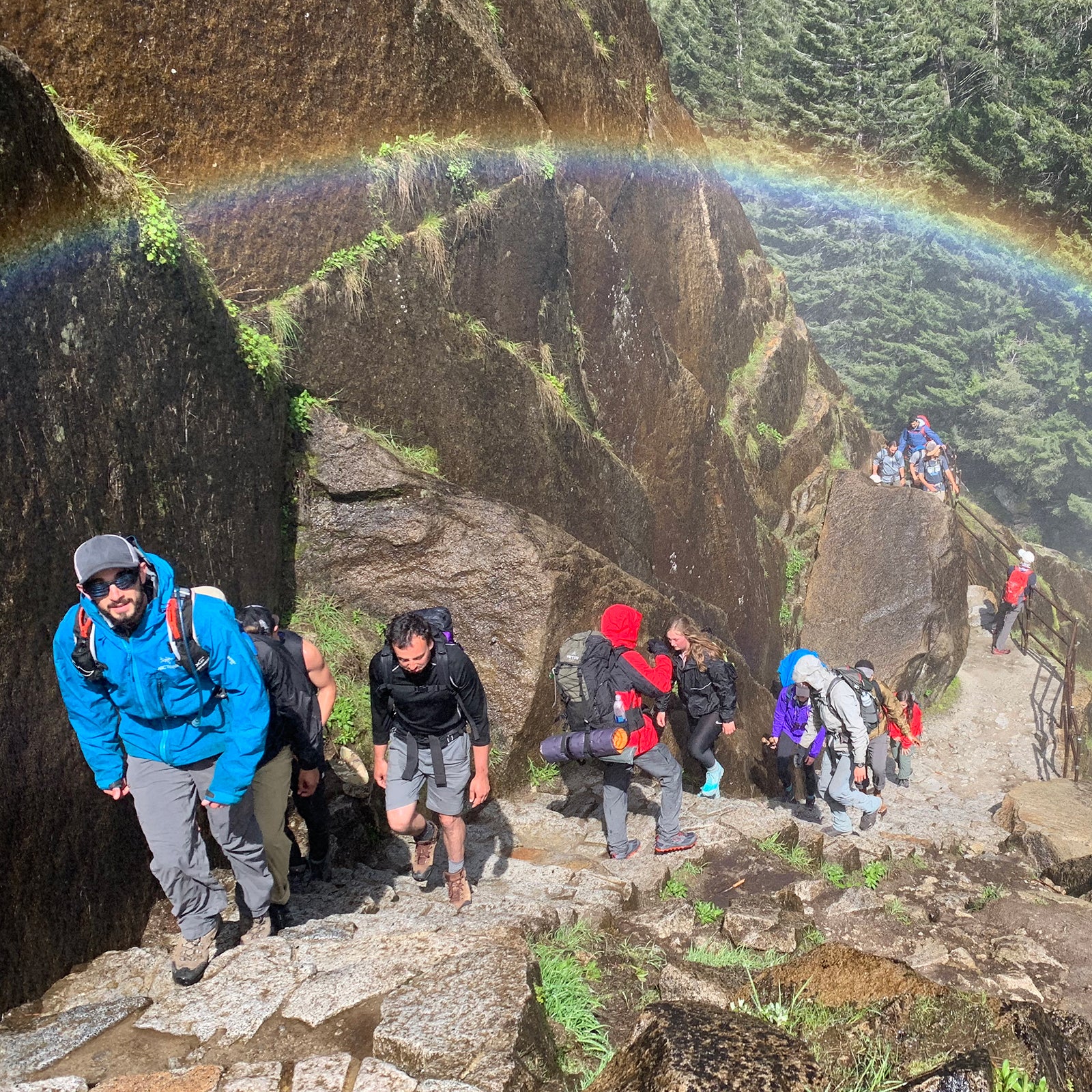 Michael Misselwitz(Photo)
Heading out the door? Read this article on the new Outside+ app available now on iOS devices for members! Download the app.
Yosemite National Park hosts an annual average of 4 million visitors, who flock year-round to experience the hulking granite, tumbling waterfalls, and iconic trails of the High Sierra. As a guide in the Valley, I often see people who are ill-prepared for their trip. There are a few items we recommend beyond staples like a backpack, headlamp, sun protection, and a pair of broken-in boots that will greatly enhance your experience in the granite gem of the West, no matter the season.
---
Binoculars
Thousands of Free Solo–inspired visitors come to admire the climbers on El Capitan. But without a decent pair of binoculars, they look like ants on the half-mile-high, mile-wide wall. Beyond El Cap, sights like the 2,425-foot-high Yosemite Falls; Half Dome, which towers 4,800 feet above the Valley floor; and the 750,000-acre view of the wilderness from 10,850-foot Mount Hoffman merit detailed attention unachievable with the naked eye. A pair of waterproof, fogproof Nikon Trailblazer binoculars packs into your pocket and does the behemoths justice.
---
Map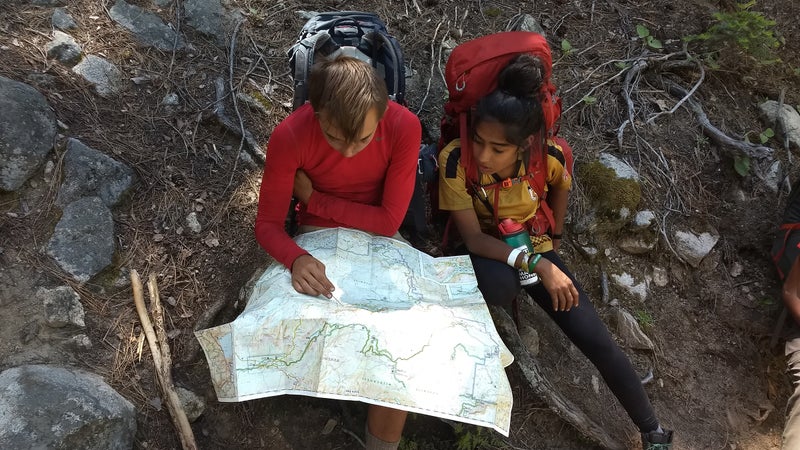 Cell service is poor amid the granite domes of Yosemite, so it's best to download a GPS map before entering the park to help keep you on the desired trail. Even still, a paper version and a compass is always a good idea. Plus, it gives you more reason to put down your damn phone. The park's top guides rely on National Geographic's map of the area, which is waterproof and tear-resistant and features reliable topographic info covering nearly 800 trails.
---
Water Filter
Yosemite is home to plenty of natural springs spouting delicious water, and a filtration system means you can carry less weight on longer day hikes. In the pristine high country (elevation of about 9,000 feet or higher), odds are fair that you won't get sick by dipping your Nalgene directly into an alpine lake, but we highly recommend a filter anyway. Stick a lightweight MSR Trail Shot in any Yosemite stream and save yourself the headache of dehydration.
---
Trekking Poles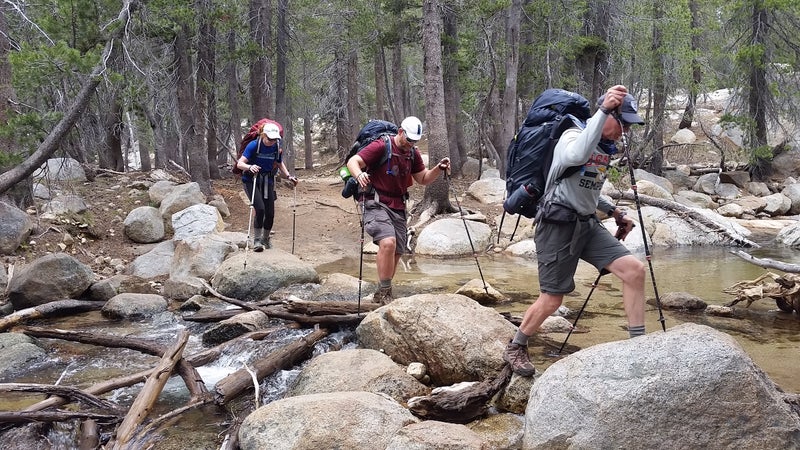 Of the park's 750 miles of trails, the only relatively flat ones are the tourist-littered footpaths of Yosemite Valley, which access just 5 percent of the park. The other 95 percent is accessed via hiking trails that ascend from the valley floor with an average gain of around 1,000 feet per mile. The best tools for hiking that steep terrain? Trekking poles, which distribute weight across all four limbs to save your knees and conserve energy. For an ultralight, easy setup that can fold into a backpack, I like Leki's Micro Vario Carbon Black Series.
---
Raincoat
A stout rain layer comes in handy even on bluebird days in Yosemite. During spring and into summer, a trek up the Mist Trail—one of the park's most popular hikes and the portal to Half Dome—leaves unprotected visitors soaked through with the spray that plumes from the basin of Vernal Falls. In the backcountry, rain jackets are often the only upper-body coverage that scourges of determined Sierra mosquitoes can't penetrate. And late-summer thunderstorms often appear suddenly in the afternoons, dropping Tic-Tac-sized raindrops. We always carry rain jackets in our packs. Outdoor Research's Helium II is a simple, 6.4-ounce solution that packs into its own pocket and is a minor addition to your load with major dividends for peace of mind.
Lead Photo: Michael Misselwitz