How This Engineer Reinvented the Tripod
Meet Robb Jankura, bike builder turned camera-gear designer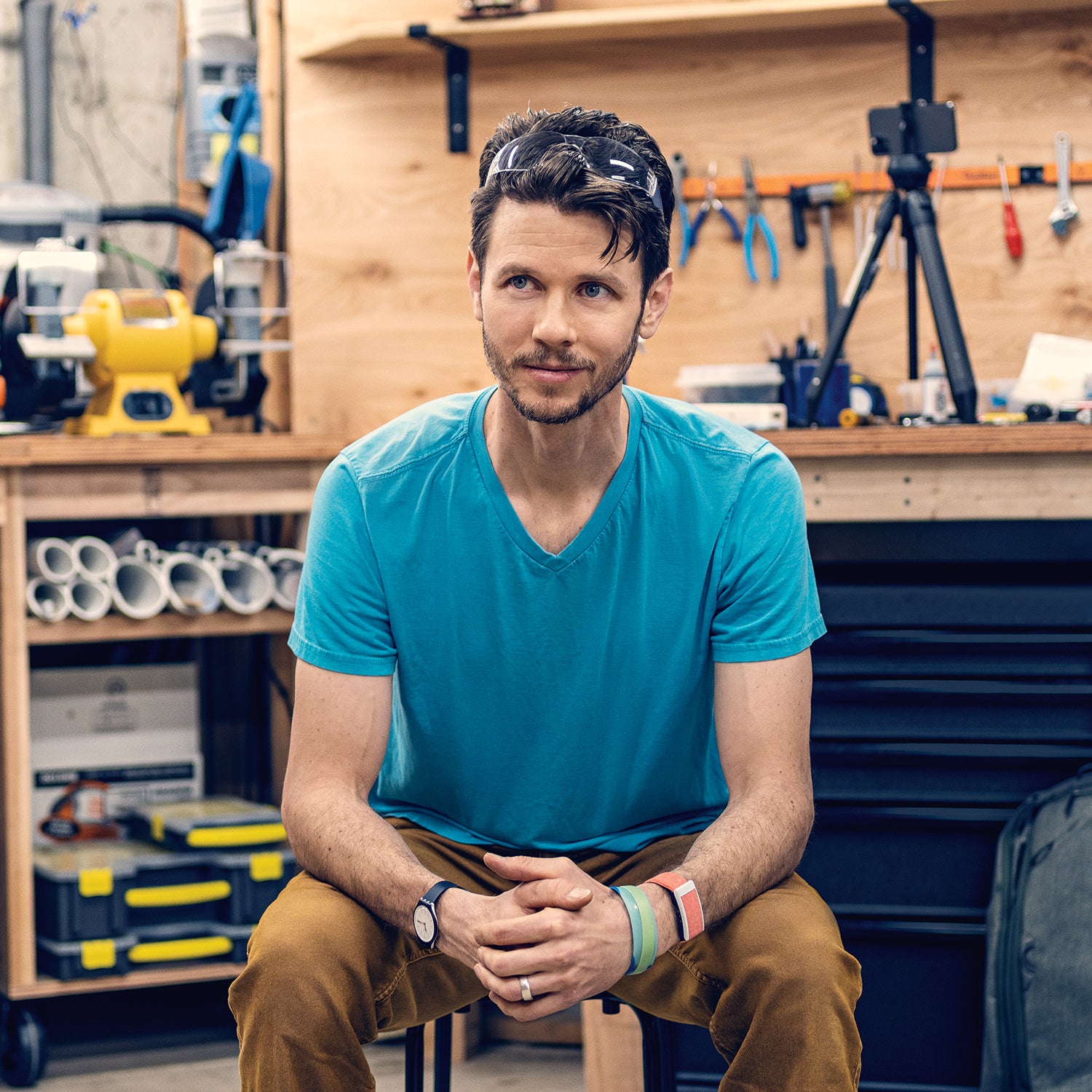 Heading out the door? Read this article on the new Outside+ app available now on iOS devices for members! Download the app.
We spend a lot of time testing the newest gear every year, but often know very little about the people behind it. So, we sent a handful of our Buyer's Guide testers out to talk to them. Hayden Carpenter, who reviewed 2020's best travel photography gear, spoke with Robb Jankura, the designer behind Peak Designs' ultralight carbon tripod. Jankura started his career as a bike engineer, and had some interesting insights about how building good bicycles translates into other kinds of design.
Live the Dream
I moved to Steamboat Springs, Colorado, after college to live the whole ski- and bike-bum lifestyle. Ultimately, I wanted to pursue a career in mechanical engineering and product design. I was fortunate to get a job at Specialized in 2006. I got to make bikes and travel the world to ride. I worked there for almost a decade before [Peak Design founder] Peter Dering recruited me. 
Shift Gears
The engineering work I was doing at Specialized—working on carbon-fiber and full-­suspension mountain bikes—involved making tubes, joints, and plastic, aluminum, and carbon-fiber parts. Well, what's a tripod? All those things. So my experience aligned pretty perfectly to help develop Peak's Travel tripod. That's what pushed me to jump on board with the company.
Try, Try Again
A tripod, like a bike, needs to be strong, light, functional, and beautiful. There's no facade to cover up ugly engineering like there is with a car. On top of that, the whole thing nestles so tightly together that one design modification would require reengineering the whole thing. We went through six prototypes and I can't tell you how many thousands of drawings in three years. 
Take One for the Team
There's a lot of ego in this business. You become passionate after investing so much time and thought into something. Making good products is hard, and everyone has a different perspective. Our team does an outstanding job of absorbing everybody's point of view.
Check out Peak Design's Travel tripod.