The Tools You Need to Stay Clean in the Backcountry
Hygiene go-to's to help you freshen up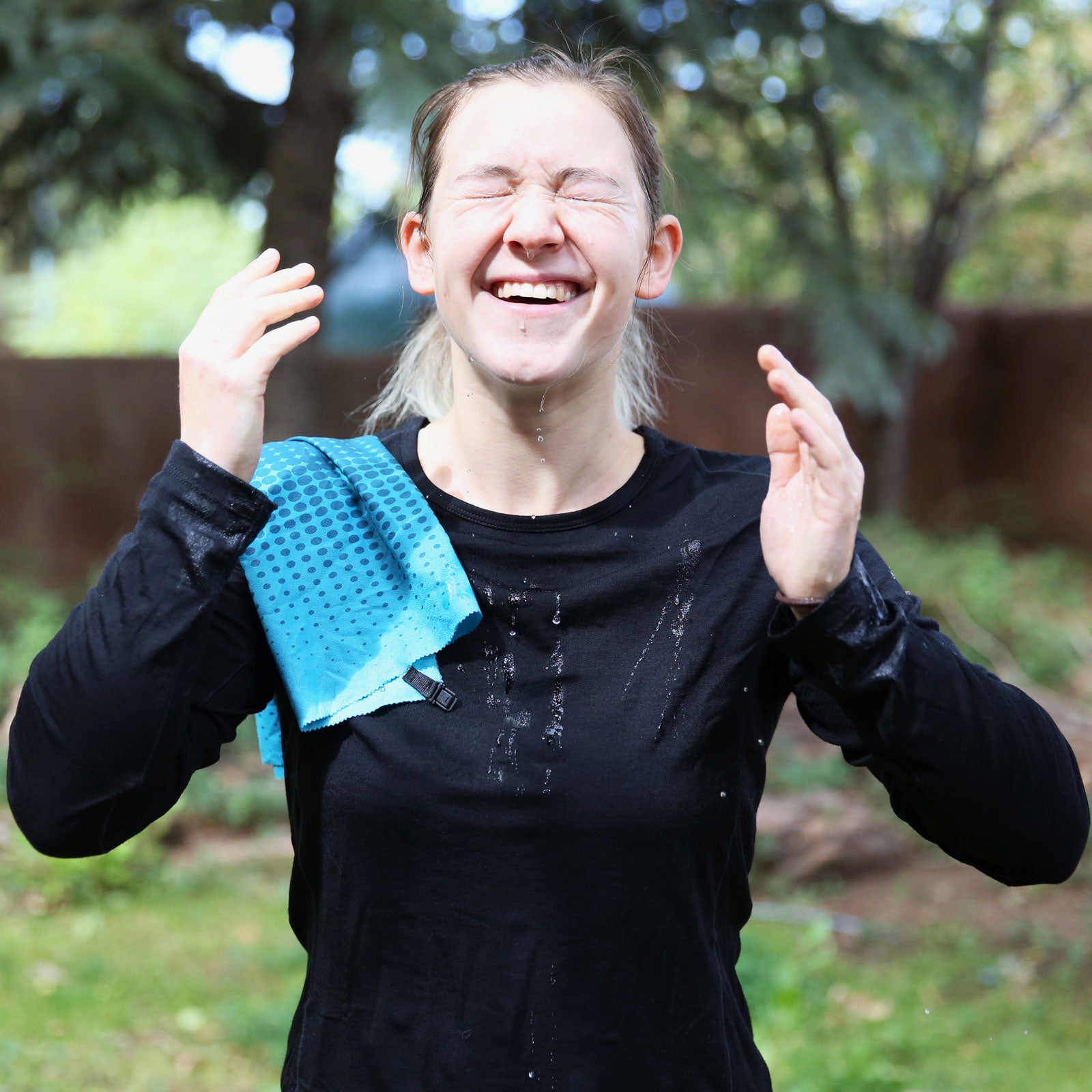 Emily Reed(Photo)
Heading out the door? Read this article on the new Outside+ app available now on iOS devices for members! Download the app.
Some people developed their love for the outdoors early because they grew up with parents or family friends who took them camping for fun. They didn't spend college mystified by the thought of pitching a tent or operating a camp stove, and they definitely don't throw all hygiene best practices out after six hours in the woods.
That's nice. Some of us need some more help, though, and have had to conduct our own experiments on how to keep (relatively) clean and healthy while traipsing about the backcountry. The good news is it's not that hard. Over the years, I've perfected my hygiene camping kit to balance the wonders of getting filthy and muddy in nature without totally ditching modern cleanliness.
Camp Comb 22 Titanium (From $45)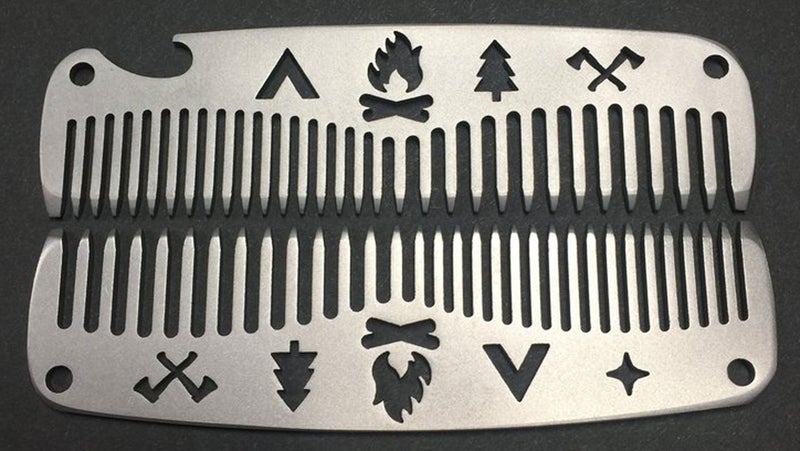 Unless you're going for Instagram-selfie stardom, it's worth it to mostly let your hair do its thing in the backcountry, the one place where it can get greasy without eliciting societal shame. But you've got to stay up on grooming, and massaging your scalp with a good comb after days in braids, hats, and helmets is ecstasy. I love Metal Comb Works' titanium-alloy Camp Comb 22. It's light, won't break even if you stuff it in the bottom of your pack, sports a whimsical cutout design, and feels so good after a sweaty hike. Measuring just five inches by one inch, it's not cumbersome tied to a toiletry bag or a strap.
---
Primal Pit Paste PoPo Powder (From $13)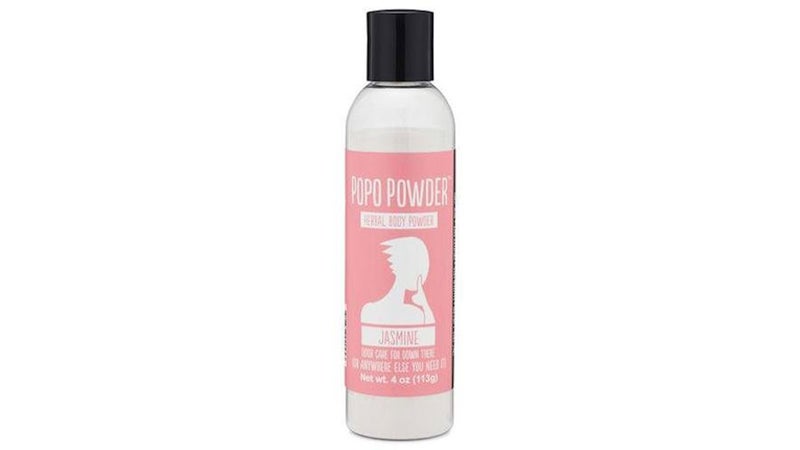 Women are mostly onto the much touted pee rag (a reusable cloth rag kept on the outside of a pack) to help keep odors at bay in a simple, hygienic way. But powders made for the nether regions complete the aroma-fighting one-two punch on outings that last longer than a couple of days. Primal Pit Paste's all-natural PoPo Powder does just the trick by absorbing moisture. I've used it year-round—in hiking shorts, long underwear, and sports bras—and it also helps reduce chafing.
---
PackTowl Nano ($10) and Epic Wipes ($25 for a Ten-Pack)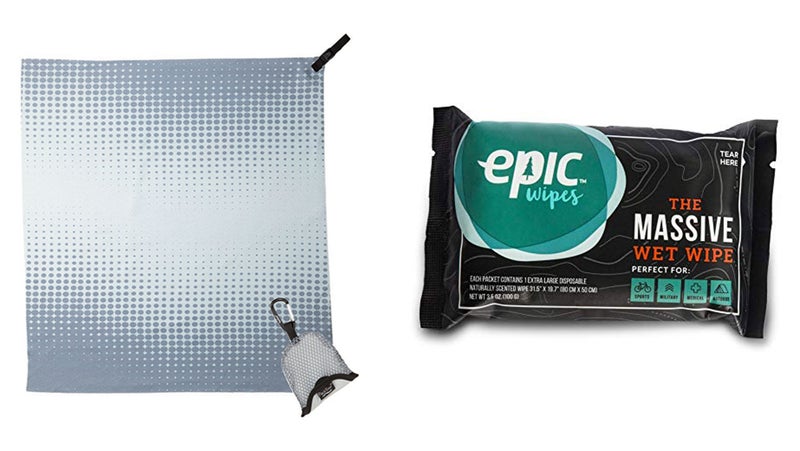 Rinsing off in the wild sounds exhilarating and primal, but sometimes it's cold, and you don't want to go anywhere near a frigid snowmelt creek. Nonetheless, a wipe down is refreshing, plus you won't fill your sleeping bag with dirt. If you're near water, a small, quick-dry washcloth like the face-size PackTowl is sufficient. If you're not, Epic body wipes can get the job done. These reusable cloths are ample (large is 26 inches by 12 inches and extra large is about 32 inches by 20 inches) and made with natural bamboo fibers and oils. You can also cut them into smaller cloths and store them in a resealable bag. Epic Wipes are biodegradable, but obviously pack them out anyway.
---
Osprey Ultralight Roll Organizer ($30)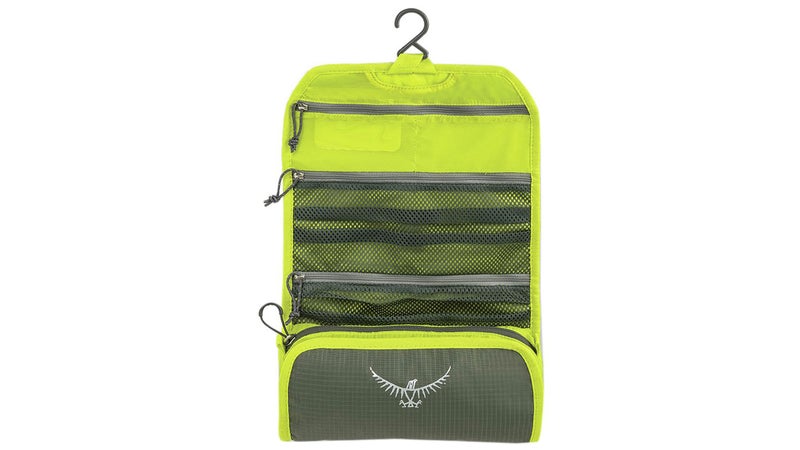 Organization is key when it comes to making backcountry hygiene as seamless as possible. If you're like me, you just want to cocoon yourself in your sleeping bag at the end of a long day, not rummage through a pack looking for your toothbrush. I still see people using Ziplocs for toiletries, but isn't it time we ditch plastic bags? Osprey's Ultralight Roll Organizer is the solution. I insist on "excess" stuff: the aforementioned comb, a small mirror to help me with my contacts, a tiny container of face cream, floss, and whatever little comforts I think are worth hauling into the wilderness. That's on top of typical stuff people pack, like toothpaste and a brush, sanitizer, ibuprofen, hair ties, aspirin, and eye drops. All are nicely contained in here—no rummaging required.
---
Patagonia Sunshade Hoodie ($69) and Icebreaker Cool-Lite Long Sleeve Crewe ($110)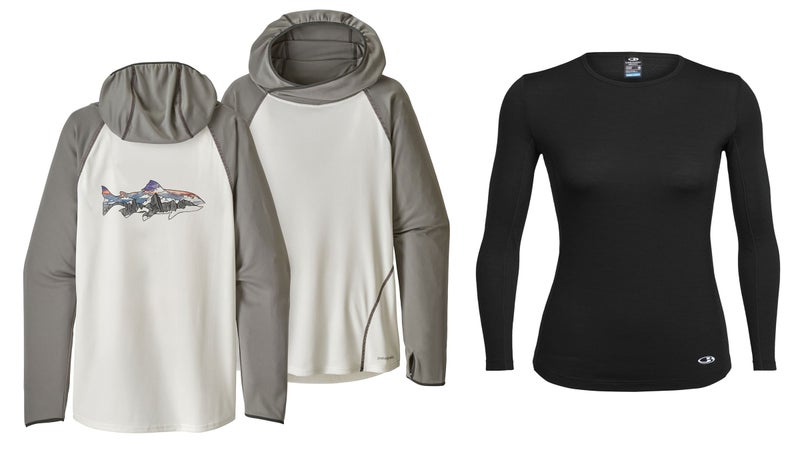 You know what the best way is to get filmy, sticky, dirt-speckled sunblock off your skin? Don't apply it in the first place. I wouldn't ditch it altogether, but I've found myself moving away from dipping my whole body in sunscreen. Having biked epics with a friend who, after a bout of skin cancer, wears sun shirts during her outdoor activities, I've taken to the garments, too. There's less to haul, less to worry about when it comes to reapplication, and better overall protection. I have friends who use button-ups from the thrift store, but you can upgrade to something like Patagonia's Sunshade Hoodie or—my new favorite—the Icebreaker Cool-Lite Long Sleeve Crewe (made with natural wool and Tencel so you won't even leave plastic microfibers behind). I love the drape of the Crewe's fabric and the soft, light feel, almost like air on your skin, so you're not tempted to strip it off in the heat.
Lead Photo: Emily Reed
Trending on Outside Online