Small Batch Air Fryer Chocolate Chip Cookies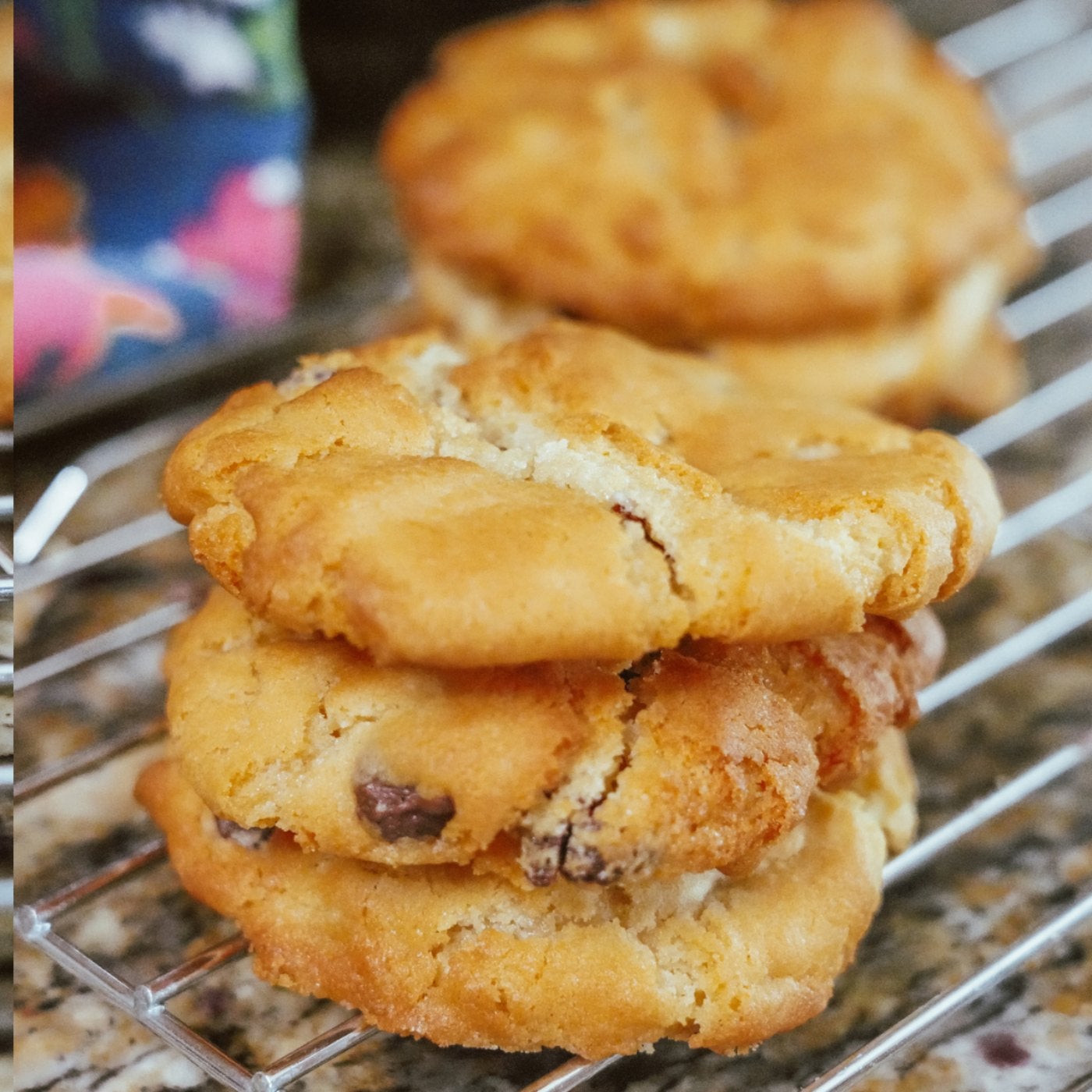 Aileen Clark
Heading out the door? Read this article on the new Outside+ app available now on iOS devices for members! Download the app.
Do you want warm baked chocolate chip cookies, but don't want to make three dozen cookies or mess with the oven? This recipe gives you a small batch of warm, soft chocolate chip cookies that bake quickly in your air fryer. Pop the dough in as you get dressed and packed for a long hike, and pop in a to-go bag before you walk out the door!
Tip: After you get a hang of this recipe, add variety with different mix-ins like raisins, nuts, or M&Ms.
Ingredients
½ cup all-purpose flour
¼ tsp. baking soda
¼ tsp. salt
4 Tbsp. unsalted butter, softened
⅓ granulated sugar
2 Tbsp. packed light brown sugar
1 large egg yolk
1 tsp. vanilla extract
⅓ cup semisweet chocolate chips
Preparation
1. Preheat air fryer to 350°F.
2. In a large bowl, mix together flour, baking soda, and salt. Set aside. In a second large bowl, using an electric mixer on medium speed, cream together butter and sugar. Add in egg yolk and vanilla. Mix well.
3. Create a well in the dry mixture and pour the wet ingredients into the center of the well. Use electric mixer on medium speed to mix until combined and wet. Fold in chocolate chips. Form dough into six even balls.
4. Spray inside of air fryer with olive oil spray. Arrange cookies inside air fryer, spaced ½" apart.
5. Air fry 8 minutes or until golden brown on the edges. Remove cookies and let cool on a wire rack for 10 minutes. Serve.
Recipe courtesy of Aileen Clark of AileenCooks.com.
Need a basic refresher on air fryers? Read the article below.
Want more cookie recipes? We've got you covered.
3 Expert Recipes: Elk Ribs, a Douglas Fir Gimlet, and Maple-Bacon Cookies
Lead Photo: Aileen Clark