What We're Eating and Drinking for Cinco de Mayo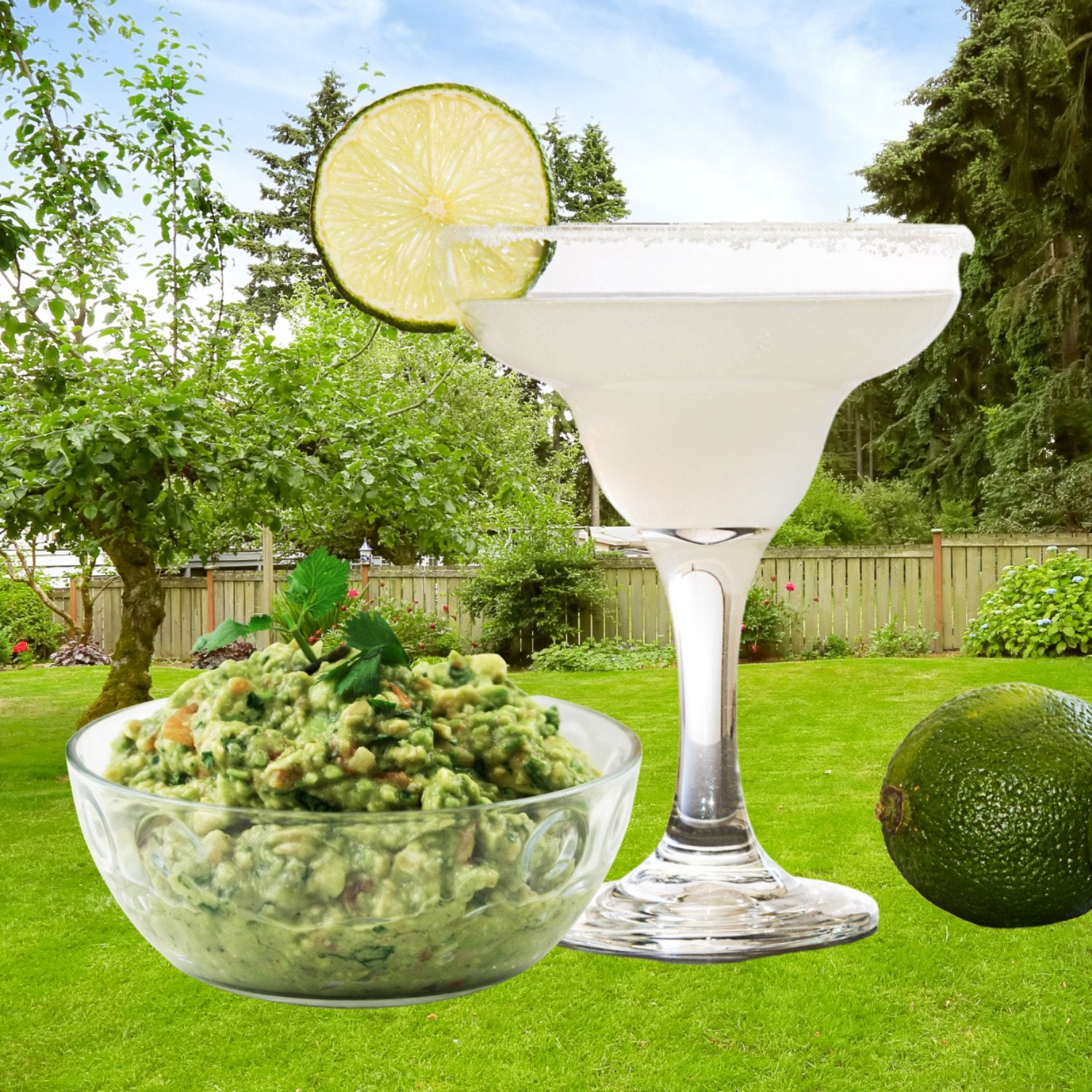 Heading out the door? Read this article on the new Outside+ app available now on iOS devices for members! Download the app.
With Cinco de Mayo upon us, restaurants spin tales of towering piles of tacos and carafes of margaritas—and crowds. Tempting but…not when you can stay in for the win.
Settled into your backyard, the first order of business is a batch of margaritas. Forget the typical sugary, chemically, artificial-everything mixes and aim for fresh ingredients.
Our margarita musts:
– A good recipe. Sure, you can wing it, but when cocktails hinge on balance, why would you? Click here for our favorite margarita recipes.
– Stock up on limes. Look for firm but still slightly squeezable fruit—too firm indicates underipeness and less juice, too squishy signals that the citrus is past its prime. You can also scratch the lime's skin to see if the fruit smells zesty and fresh. And, as with all citrus, choose fruit that feels heavy for its size (translation: there's lots of juice inside).
– Fresh citrus juice. If you're making just a few drinks, squeezing your own limes for margaritas is a snap. But if you're filling pitchers you might want to use an electric juicer to get maximum squeeze in minimum time.
– Use variety. Change up your citrus by adding lime, lemon, orange, and grapefruit (again, click here for winning recipes).
– Use high-quality tequila. Aim for those made from 100 percent agave or a zero-proof spirit like Seedlip Grove 42.
– Don't forget the salt! Go for big flakes like kosher or mix it up with Tajín, the limey, salty, spicy Mexican seasoning.
– Don't sweat it. When all else fails (or you just don't want to have to prep), bring in the pros like Twisted Alchemy. Unlike run-of-the-mill mixers, these cold-pressed juices (they last 30 days in your fridge) contain no added sugars or preservatives. Twisted Alchemy also uses ugly fruit (the dented, bruised, or otherwise imperfect produce that often gets tossed) and composts 100 percent of the remaining rinds, seeds, and pulp.
Part two of the backyard Cinco de Mayo equation is homemade guacamole—and this extra-special version is made on the grill. The recipe, which walks you through the art of charring avocados (plus jalapeño, onion, and garlic) on a gas or charcoal grill appears in The Outdoor Cook: How to Cook Anything Outside Using Your Grill, Fire Pit, Flat-Top Grill (America's Test Kitchen, $29.99, April, 2023). The key is using ripe but firm avocados, otherwise you risk the fruit getting mushy.
Charred Guacamole
Ingredients
1 jalapeño chile
¼ small red onion
2 garlic cloves, unpeeled
3 ripe but firm avocados, halved and pitted
2 Tbsp. chopped fresh cilantro
¼ tsp. grated lime zest, plus 2 Tbsp. juice, plus extra juice for seasoning
½ tsp. table salt
Preparation
1A. For a charcoal grill Open bottom vent completely. Light large chimney starter filled with charcoal briquettes (6 quarts). When top coals are partially covered with ash, pour evenly over grill. Set cooking grate in place, cover, and open lid vent completely. Heat grill until hot, about 5 minutes.
1B. For a gas grill Turn all burners on high; cover; and heat grill until hot, about 15 minutes. Leave all burners on high.
2. Clean and oil cooking grate. Thread jalapeño, onion, and garlic onto 12-inch metal skewer. Grill skewer (covered if using gas), turning occasionally, until vegetables are well charred, 4 to 6 minutes; transfer to cutting board. Grill avocados (covered if using gas), cut side down, until lightly charred, about 3 minutes; transfer to cutting board with vegetables and let cool slightly, about 5 minutes.
3. Using paper towel, peel away skin from jalapeño, then remove stem and seeds and chop fine. Peel and mince garlic and chop onion fine. Combine vegetables with cilantro, lime zest and juice, and salt in large bowl.
4. Scoop flesh from 2 avocado halves directly into bowl with vegetable mixture. Using tines of fork, mash avocado until just combined. Scoop flesh from remaining 4 avocado halves onto cutting board and chop coarse. Gently fold chopped avocado into mashed avocado mixture until it has broken down just enough to coat other ingredients but is still chunky. Season with extra lime juice and salt to taste. Serve. (Guacamole can be covered with plastic wrap, pressed directly onto the surface of mixture, and refrigerated for up to 24 hours. Bring guacamole to room temperature still covered, removing plastic wrap at last moment before serving.)
Recipe courtesy of The Outdoor Cook: How to Cook Anything Outside Using Your Grill, Fire Pit, Flat-Top Grill, and More by America's Test Kitchen.
Lead Photo: Retales Botijero, Getty