Why You Should Make Sushi Your Next Hiking Snack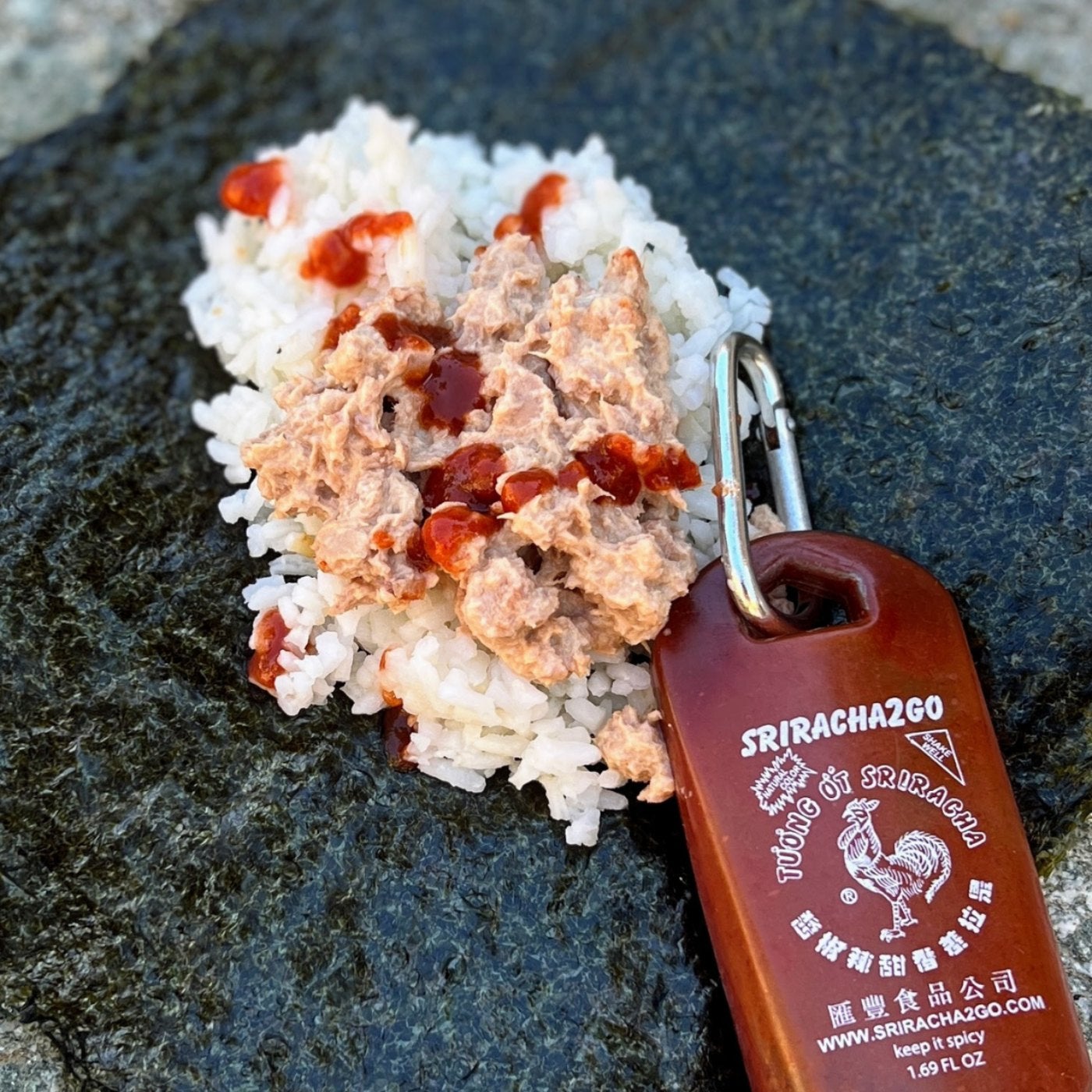 Steve Corso
Heading out the door? Read this article on the new Outside+ app available now on iOS devices for members! Download the app.
There are certain instances when sushi doesn't sound appetizing. Gas station sushi, for example, should be avoided at all costs, and those discounted rolls tucked in the back of the grocery store can be a little suspicious as well. You may think the same rule applies to sushi found within the confines of a hiking trail. But that's not necessarily true.
No, we're not saying that you'll find trail sushi while out hiking in nature, but all the ingredients to make a savory roll can be packed in a backpack and easily put together. Altogether, it weighs 1.5 pounds.
Classically-trained chef and cookbook author, Steve Corso ( known as Chef Corso) developed this and hundreds of other recipes with the outdoors person  in mind.
"There are challenges to cooking outdoors, but that doesn't mean you just have to boil water and add it to a bag," Corso says. "When developing recipes, I am constantly thinking about how much ingredients weigh, how well ingredients pack, how much time a meal takes to make, and, of course, how it tastes."
Corso is an avid hiker himself and developed this recipe after he had a sushi craving while backpacking in the North Cascades National Park. Although it resembles more of a sushi burrito versus a classic roll, this meal is tasty, fun, light-weight, and versatile.
"You can experiment with flavors and create lots of different types of trail sushi," Corso says. "Spicy tuna and smoked salmon, a vegan-friendly shiitake mushroom, avocado, snap peas, or even a sweet tropical dessert sushi with dried fruit and coconut. Choose your own adventure and have some fun with it!"
Ingredients
1 cup Instant White Rice
8 oz water
2 Tbsp. rice vinegar
1 Tbsp. sugar
1 package of tuna, 5 oz
1 Tbsp. Sriracha
2-4 mayo packets
6-8 seaweed sheets
2 soy sauce packets
Optional: avocado, edamame
Preparation
1. Turn Jetboil or burner to high heat. 
2. Add water, rice vinegar, sugar. Stir and allow mixture to boil.
4. Add rice and stir. Let sit for 10 minutes.
5. If you want, you can toast seaweed sheets over flame. Just a quick brush against the flame "wakes the seaweed up" a bit. Turn off burner and set aside.
6. Mix tuna, sriracha, mayo in a bowl. 
7. When rice done, spoon rice, tuna mix onto seaweed sheet. Add optional ingredients, if desired. 
8. Drizzle with soy sauce and wrap. To do so, hold the seaweed sheet flat on your palm with one corner pointed toward you. Fold that corner upwards, then fold the left and right sides over. This should make a cone shape. Corso adds that there are tons of ways to wrap your sushi ingredients, but the cone style is his favorite.  
Lead Photo: Steve Corso