Can Baby Food Replace My Sports Gels?
Athletes are looking for whole-food options to replace their chemical counterparts. We asked one writer to test high-end baby food and report back.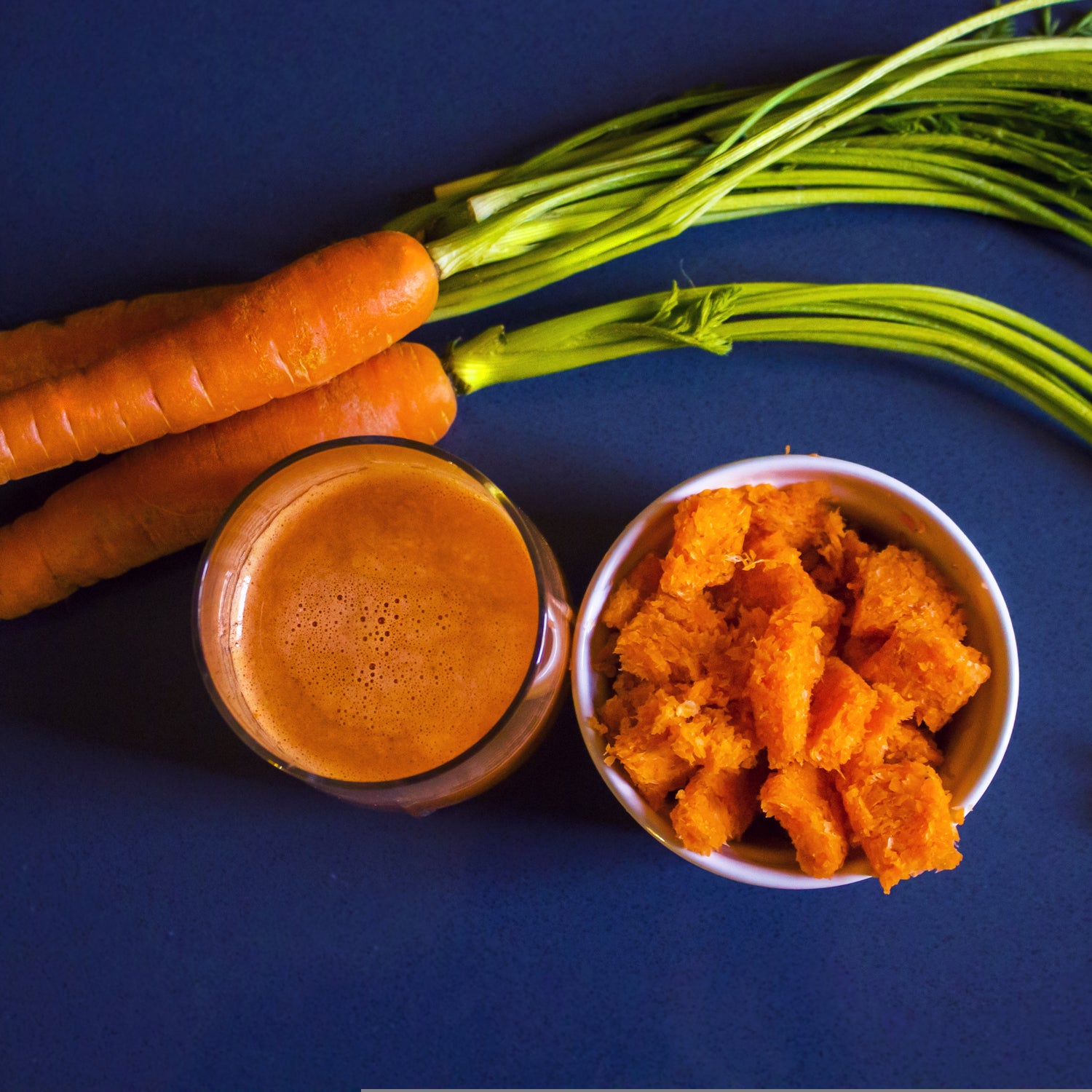 Getty Images/iStockphoto(Photo)
Heading out the door? Read this article on the new Outside+ app available now on iOS devices for members! Download the app.
If you're a runner, cyclist, or other endurance athlete who can't imagine downing another gel, I feel you. Most of us enjoy a love-hate relationship with classic sports nutrition products. Although there are a handful of flavors worth trying to stomach, you can't escape the sticky texture, subsequent dry mouth, and possible GI upset.
As the push for whole food–based alternatives has gained traction in the endurance community, athletes have gotten creative with what they're willing to try. Take Clif Organic Energy Food, which launched a few years back as purees of real-food ingredients mixed in the right nutritional ratios to function as performance fuel. If a product that resembles baby food in texture and appearance could make it on the market, I wondered if the real stuff could work as well. I set out to test it by fueling with a high-end, organic baby food called Yumi.
What Is Yumi?
Like Blue Apron for babies, Yumi is a food delivery startup created by new mom Angela Sutherland and former Wall Street Journal reporter Evelyn Rusli. The purees and blends are low in sugar and high in several foods that babies wouldn't otherwise get until their palates develop, says Nicole Avena, a nutritional adviser and neuroscientist with the New York Obesity Research Center at Columbia University. Each flavor features fancy (and highly nutritious) ingredients like sweet potato, bell pepper, apples, leafy greens, quinoa, berries, coconut milk, chia seeds, dates, and spirulina. Not too unlike staples of the classic diet of an athlete, right?
Nutritional Head-to-Head
Before testing Yumi in action, I wanted to compare its nutrition content to the Clif Organic Energy Food products, similar in texture and makeup but specifically calibrated for endurance fueling. Although the exact nutrition figures vary slightly depending on the flavor, they are generally the same across brands. Clif and Yumi include whole-food ingredients and have similar calorie counts, but the real difference in their ability to fuel performance lies in a handful of nutrition categories: sodium, potassium, fiber, and fat.
Sodium: Only one of the four Yumi blends I tried had more than 30 milligrams of sodium, while Clif blends such as Pizza Margherita have sodium contents as high as 600 milligrams. Salt is critical during long, hard efforts, as it helps prevent dehydration and stave off cramping, says dietitian Kate Sweeney.
Potassium: At 570 milligrams, Yumi's potassium count nearly doubles the Clif figure. That's huge for helping to restore electrolyte balance during a tough effort.
Fiber: You want to avoid fiber in the middle of a race because it can prevent absorption and complicate the digestive process. "Certain things are just useless and would get in the way. Fiber would be one of those things," says nutritionist Matt Fitzgerald. Unfortunately for Yumi, it has a moderate amount of fiber, clocking in at more than double than the Clif offerings.
Fat: Fitzgerald says that too much fat in purpose-built endurance fuel can cause GI distress. While both contain small amounts, Yumi has less, which gives it a mark in the win column.
The Road Test
I packed the Yumi Kale N' Pear blend for an afternoon 50-mile ride.
That morning, I ate a breakfast of toast and a couple oranges to get my glycogen stores going for the day, but I skipped lunch and got on the bike around 2 p.m. to simulate the feeling of needing muscle glycogen to sustain a quality effort.
I opened the container at mile 15 and fearlessly slurped down the baby food.
At first taste, I was impressed by its lack of bitterness, especially given how much kale constitutes the mix. The quinoa added a heartiness that made me feel like I was eating real food, rather than a sugar-based energy gel.
I then waited to see if an energy boost kicked in. I got after it on the hills, shooting for a slightly below-threshold effort to simulate a long race pace. At first, I was burping up pears and kale—like a baby, the feeling of which was not lost on me—but the blend settled in my gut after about 20 minutes.
When I suck down an energy gel, it typically takes no more than 15 minutes for me to feel the impact—a physical energy boost closely followed by a mental pick-me-up. If I deploy it properly, that means the back half of my ride feels as good, and sometimes even better, than the front. Yumi didn't give me that same lift. I waited about 30 minutes before admitting that the backside of my ride was going to feel less than great as a result. By the final and 50th mile, I was dragging and definitely would have felt stronger using conventional fueling methods. But the flip side was that I didn't have any of the gastrointestinal distress the dietitians warned me about.
The verdict? Although the Yumi baby food blend tasted better than expected and kept my stomach happy, it's not a specifically designed endurance fuel, and the difference was noticeable at the end of the ride. Still, finding the right fueling scheme is an individual process. If you're looking for whole-food options or something that's easier on your stomach, Yumi's worth checking out to determine if you'll have better luck than I did.
Lead Photo: Getty Images/iStockphoto