How to Mix a Delicious Cocktail in the Backcountry
Pro tip: bring plastic baggies and a Nalgene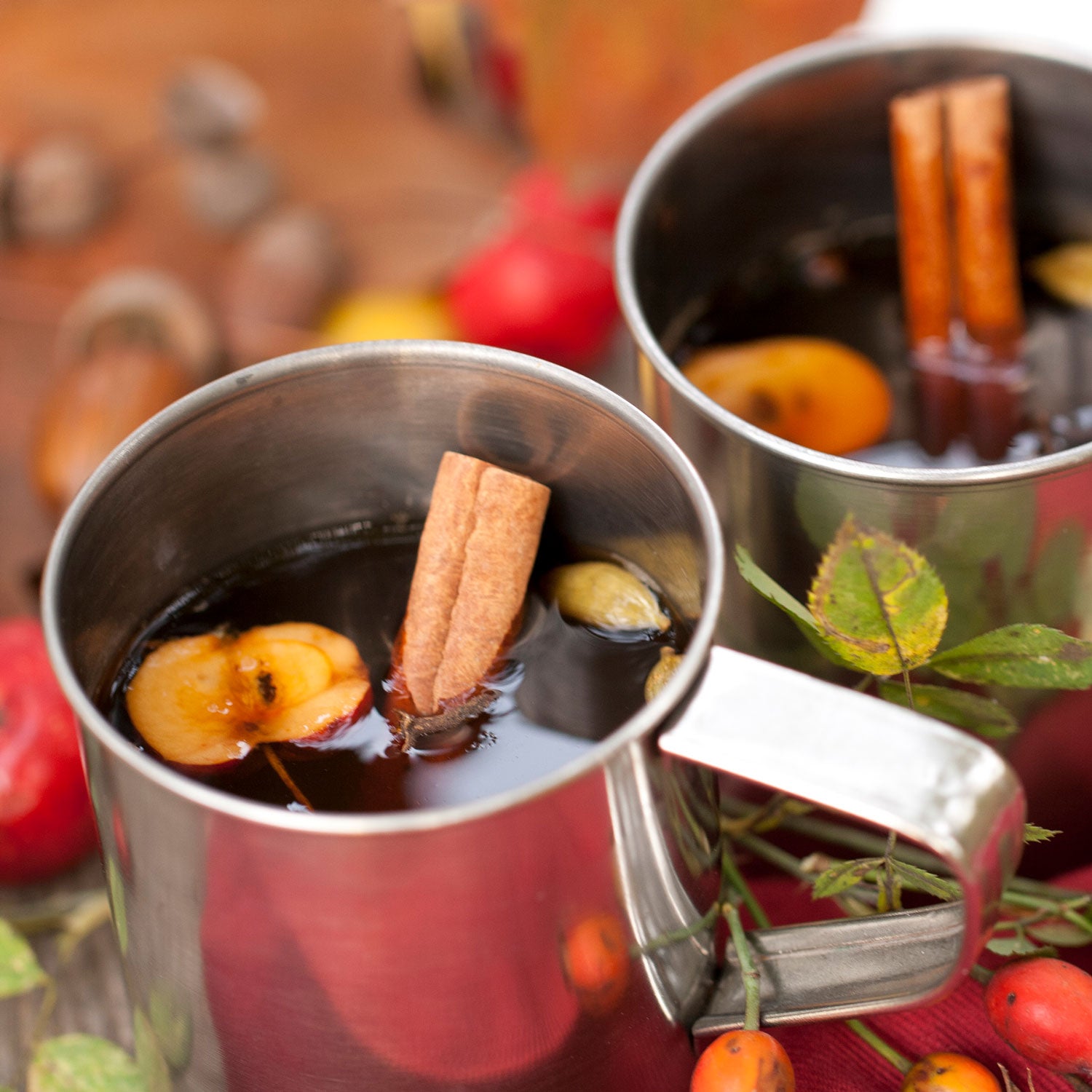 KaterynaSednieva/iStock(Photo)
Heading out the door? Read this article on the new Outside+ app available now on iOS devices for members! Download the app.
Just because you're miles away from the nearest bar doesn't mean you have to settle for a crappy cocktail. "It makes me want to scream when I hear people are mixing powdered Gatorade and Fireball whiskey," says Crystal Sagan, owner of Cocktail Caravan, a mobile bar operating in Denver and Boulder. "I understand people do it because it's convenient and easy when you're in the backcountry, but there are so many better options out there."
Sagan is an avid backcountry skier and hiker, and she refuses to sacrifice cocktail quality just because she's deep in the woods. "All you have to do is plan ahead and get creative with how you pack and carry the ingredients and you can have a good cocktail by your tent," Sagan says. Her advice for budding backcountry bartenders is to focus on quality over quantity, and remember that the plastic baggie is your best friend.
"Companies are making gear for mixing cocktails outside (see below), but most of that is heavy and better suited for car camping," Sagan says. "Instead, portion the ingredients into separate plastic baggies, then put those baggies into a Nalgene bottle so they don't bust."
So, if you're craving a Manhattan, put an ounce of vermouth, two ounces of bourbon, and a few dashes of bitters in separate bags, and you'll have everything you need for a Manhattan in the backcountry.
Making a cold cocktail can be a bit trickier. Sagan says to use clean snow if it's available to make a slushy-style cocktail, or rest the plastic baggies in a creek to reduce the ingredients' temperature (anchor the baggies with rocks to keep them from floating away). And don't shy away from the cans of wine that are all over shelves these days. Here is Sagan's recipe for an Aperol Spritz, which is refreshing after a long backpack into the backcountry.
Aperol Spritz
3 ounces sparkling wine (Scarpetta makes a good canned sparkling wine that's backcountry-friendly.)
1 ounce Aperol (in a plastic baggie)
Splash of soda water (Bring the whole can.)
Directions: Stir the first two ingredients in a cup and top with soda water.
If you're looking to make cocktails in a car-camping situation, the sky's the limit. You can even have real ice. Here's some of the best car-camping cocktail gear on the market.
W&P Cocktail Canteen ($40)
This shaker is loaded with the essential tools for making the majority of your cocktails on the go. You get a collapsible jigger, telescoping bar spoon, dropper, peeler/zester, and a mini funnel—plus the insulated shaker everything packs into.
---
Chillz Ice Molds ($10)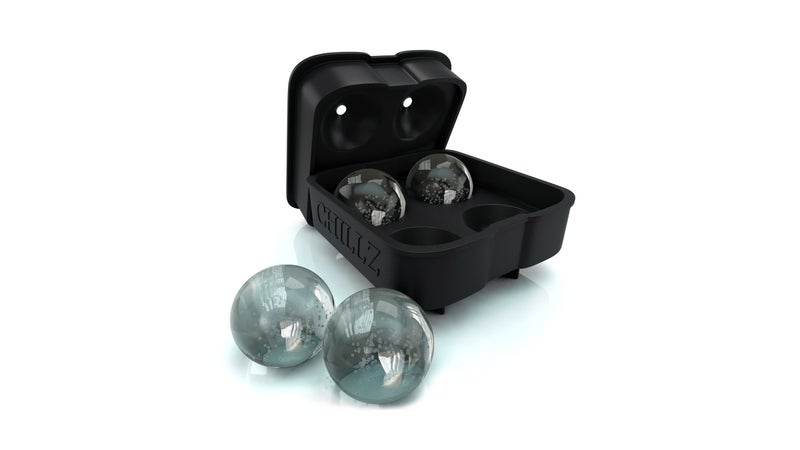 You can get all kinds of ice molds these days, but we like to keep it simple with sphere ice, which melts slower than square, so you can use the same ice for multiple drinks. This tray makes four at a time.
---
Snow Peak Cutting Board Set (From $40)
Space is an issue even when you're car camping. Snow Peak's folding cutting board also works as a case for the stainless-steel chef's knife. The combo pulls double duty for cocktail garnishes (remember to pack the citrus) and food prep without taking up too much room in your camp kitchen bin.
---
Klean Kanteen Insulated Tumbler ($18)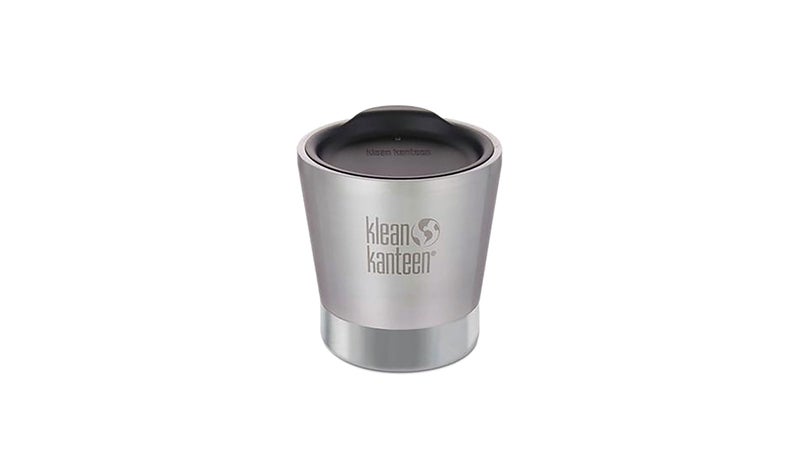 Insulated tumblers are so hot right now, but we like Klean Kanteen's version because it gives you double-wall, vacuum-insulated stainless-steel construction without feeling overbuilt. And it holds eight ounces—enough to make a G&T or an Old-Fashioned.
---
Stanley Shot Glass Set ($20)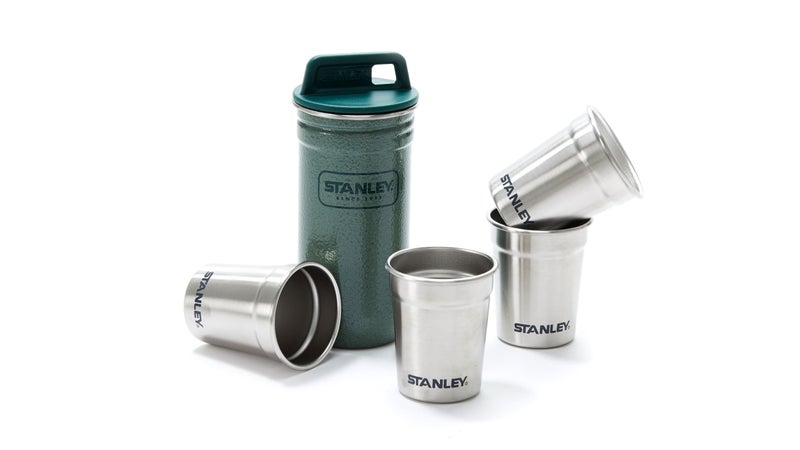 These stackable shot glasses come in handy when you want to share your flask of bourbon but don't want to share your campmates' cooties. The case they're stacked in is pretty slick too.
---
VSSL Flask Cache ($72)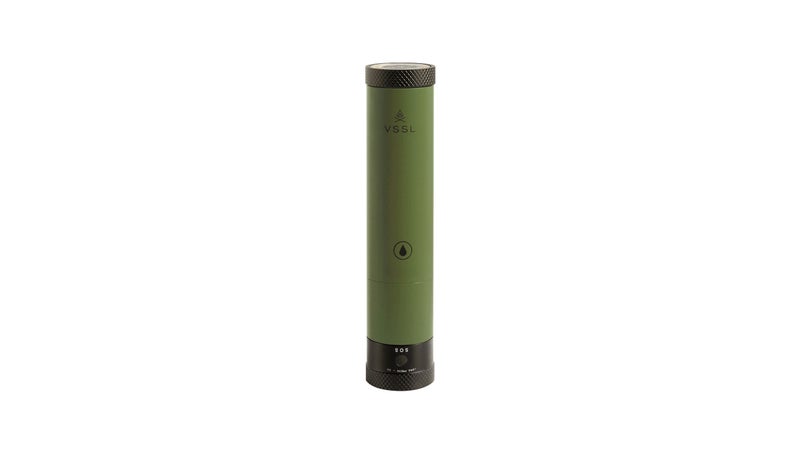 If you're venturing out on a day hike, please remember safety first: Bring your VSSL Camp Flask, which holds ten ounces of booze and contains two shot glasses, a bottle opener, compass, and flashlight.
Lead Photo: KaterynaSednieva/iStock
Trending on Outside Online