An Athlete's Guide to Aging Gracefully
Getting old doesn't have to hurt so much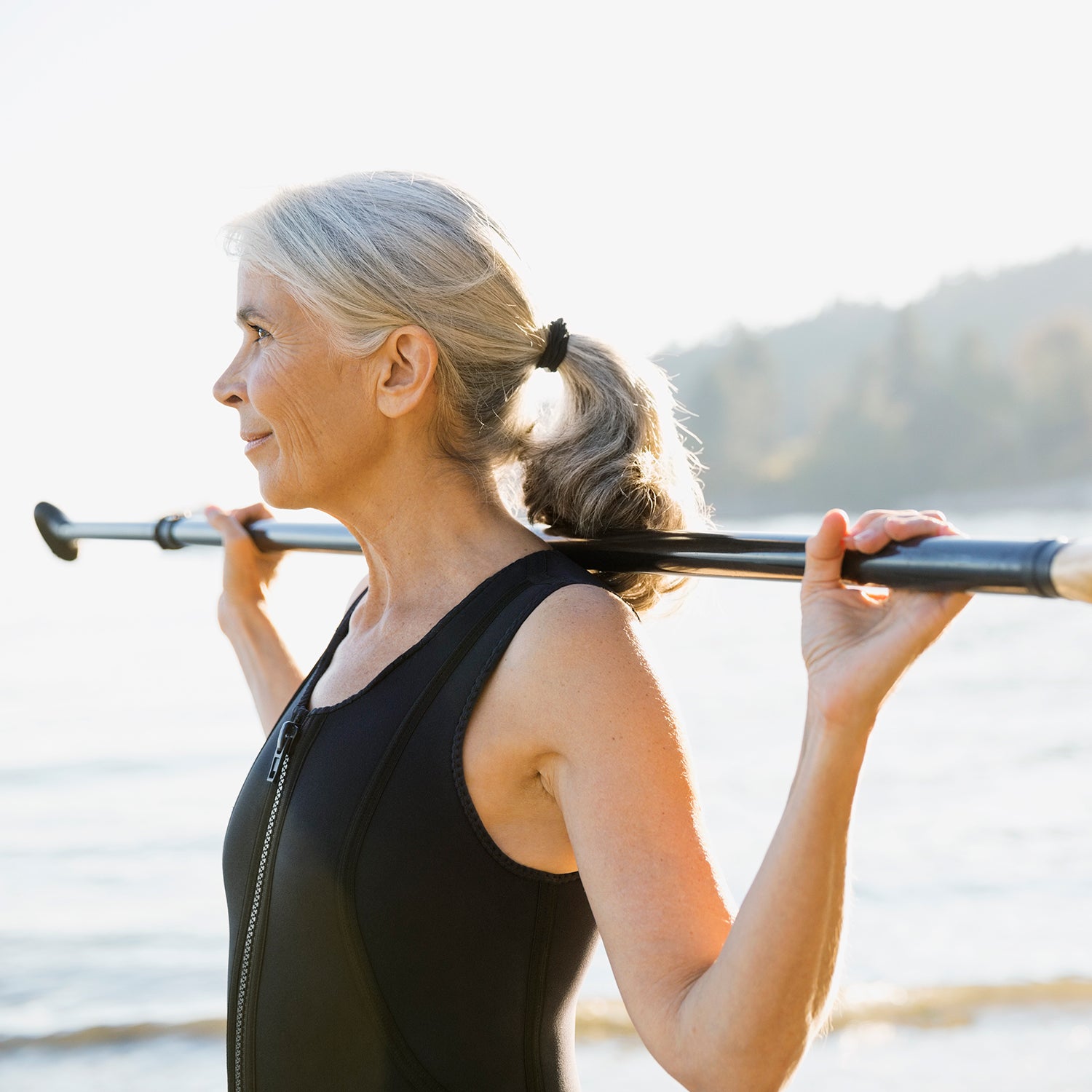 Heading out the door? Read this article on the new Outside+ app available now on iOS devices for members! Download the app.
One of the most wonderful parts of being an athlete is when your sport becomes not just something you do but something you are. You go from running to being a runner, from climbing to being a climber, from cycling to being a cyclist. This kind of intimate relationship with a sport (or any pursuit, really) can be an energizing and fulfilling force. But it can also present immense challenges.
That's because at some point or another, you're bound to get injured and find yourself no longer able to do what you love. Even if you're fortunate enough to avoid injury, no one can avoid aging and the unavoidable slowdown that comes with it. These transitions—from being on the field to being on the sidelines, from constantly improving your performance to a gradual decline—affect everyone. And they are as hard as they are inevitable.
The Seattle Times recently shared the story of Rebecca Twigg, an American cyclist who won six world championships and medaled in two Olympics in the 1980s and 1990s. Today, Twigg is homeless. "I took to the road [cycling] like I was born to do it," Twigg told the Times. "Except for the part about stopping. I'm not a very good planner." When the time came for Twigg to move on from cycling, she says, she was confused about what to do and who she was.
Days before his retirement, future NBA Hall of Famer Dwyane Wade told ESPN that he'll enter therapy to help him work through the pain that will accompany stepping away from basketball at the highest level.   "Seriously," Wade said. "I meant it, it is going to be a big change…. I need someone to talk to about it. Because it is a big change. Even though I got a long life to live, other great things I can accomplish and do, it's not [basketball]. So it's going to be different."
No doubt, life transitions are a big and under-addressed issue for professional athletes. But in researching and writing The Passion Paradox, I learned that these transitions are an issue for amateurs, too. No matter where you fall on the talent spectrum, the things you care deeply about and identify with most tend to be the things that break your heart. Because eventually, you must move on, or at least change your relationship to them. The more you put into something, the harder it is to step away or even just experience decline.
Fortunately, I also learned that there are a few practices that can mitigate the distress that accompanies aging—and if the time comes, transitioning—as an athlete.
Invest in Your Whole Self
As the poet Walt Whitman said, you "contain multitudes." Remember that your athletic pursuit may be a huge part of you, but it's not all of you. Even if you are at the peak of your athletic career, it's wise to develop other parts of your identity.
Gain Perspective
Part of why it can be so hard to move on is because athletes are prone to tunnel vision; your world narrows, and all you can think about is your sport. There's no better way to zoom out and regain perspective than an unplugged day hike in nature. This helps reorient you and show you that there's more to life than just pushing ahead at a million miles per hour in your chosen sport.
Take Control of Your Story
Though your participation (or talent) for a sport may be impermanent, the experiences that you had and the lessons that you learned are yours forever. Even as your relationship with your sport changes, you can use these hard-won lessons in other areas of your life. Take the attributes that made you love your sport and explore them in different contexts. One chapter may be ending, but another is starting. Write the next chapter how you want to.
Find a Community
Confide in others who have walked a similar path, who "get it." They will provide nonjudgmental comfort and support during the low points and help you stay patient when you get frustrated. Also consider staying involved in your sport in ways other than competing, such as coaching, mentoring, or volunteering. For all the self-help out there, sometimes the best thing you can do is get beyond yourself. This is one of the many reasons community is so powerful.
It's worth calling out that these lessons are applicable broadly. Yes, this is a story about sports, but it's also a story about careers, relationships, and parenting. Transitions are never easy. But there are productive ways to work through them.
Brad Stulberg (@Bstulberg) is a performance coach and writes Outside's Do It Better column. He is also the author of the new book The Passion Paradox: A Guide to Going All-In and Discovering the Benefits of an Unbalanced Life.
Lead Photo: Hero Images/Aurora