Gear Guy
Workout Shorts that Make Leg Day More Bearable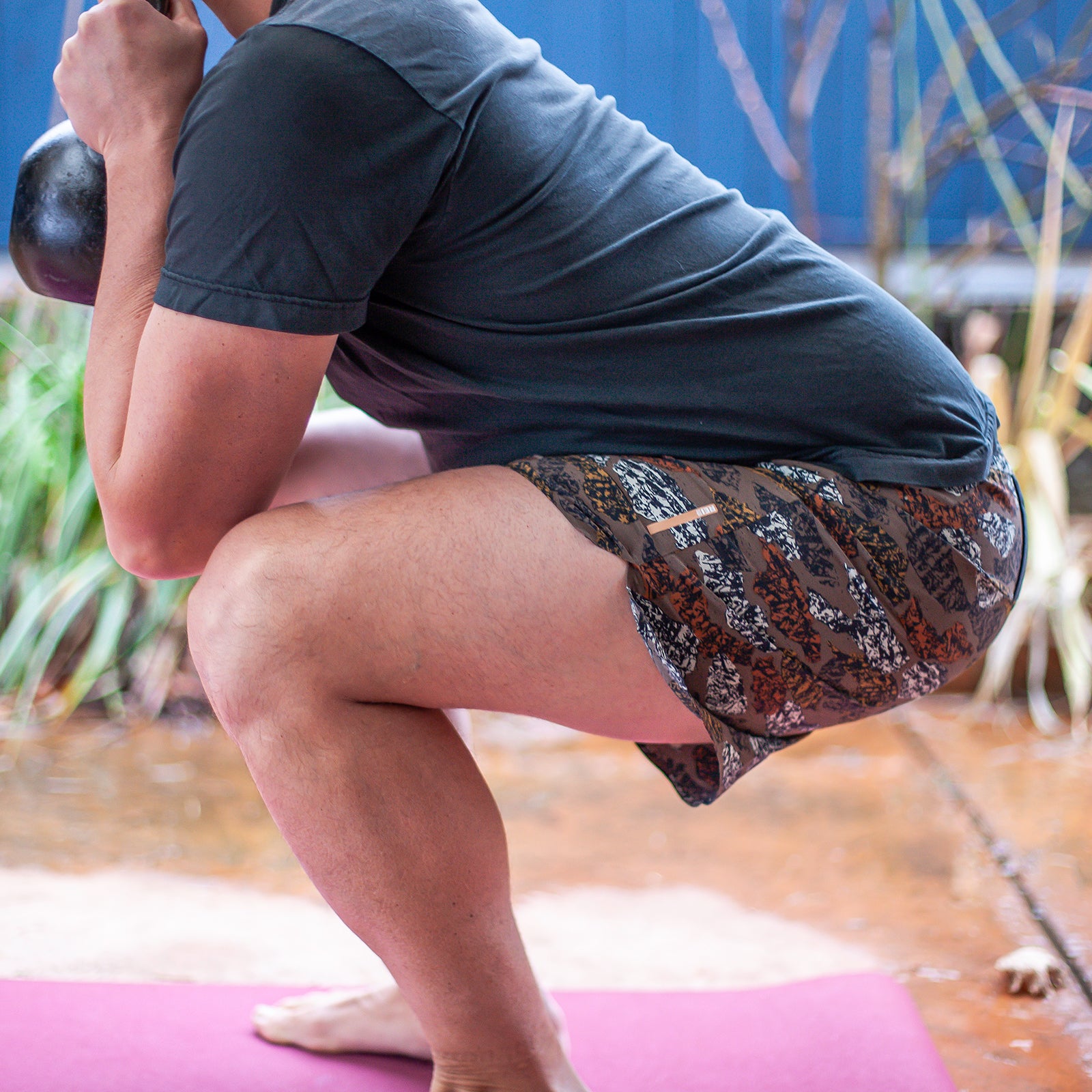 Sarah Jackson(Photo)
Heading out the door? Read this article on the new Outside+ app available now on iOS devices for members! Download the app.
The first snow has fallen on my local ski hill—Mount Ashland, Oregon—and it has me jonesing to ski pow. But my first turns would be painful and frustrating without strengthening my legs at the gym before that first day on the slopes.
Shorts are an important part of a workout kit, specifically if you are focusing on strengthening your lower body. Chafing or poor mobility can make or break your enjoyment of a leg-day workout session (as much enjoyment as there can be). Here are the shorts to help you get prepared for the hill.
The Test
Running: I ran for one hour in each of these shorts, doing a mixture of trail and road. Each outing had a significant climb as well as some flat sections to test my leg movement.
Training: I worked out in each of these shorts for an hour, focusing on leg movements—stair stepping, squats, lunges, and box jumps—to get my stems ready for ski season.
Overall Comfort: I took notes on how comfortable each pair was next to skin, as well as whether they chafed or not during these tests.
Support: I considered how firmly and comfortably the liners inside these shorts supported my dangly parts while working out.
Odor Mitigation: I did not wash the shorts after the runs and training sessions. After letting them marinate in my office for a few days, I sniff tested the part of these shorts that interacted with my undercarriage.
The Results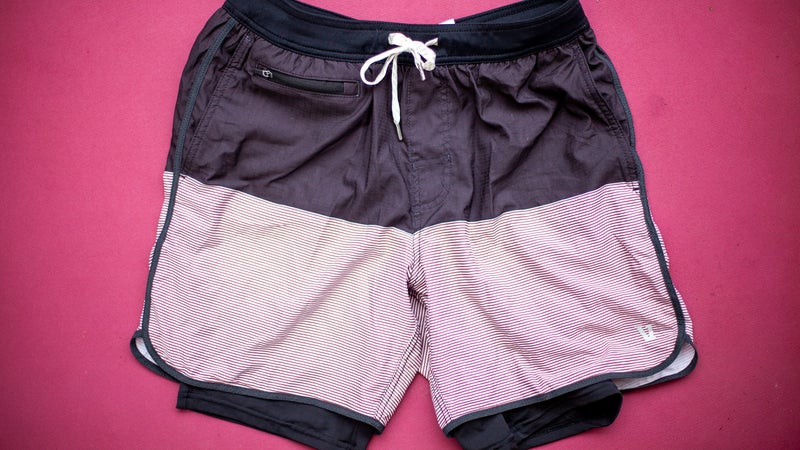 Winner: Vuori Stockton ($76)
Running: 5
Training: 5
Overall Comfort: 4
Support: 4
Odor Mitigation: 4
The Stockton won because it coupled a light exterior with an exceptionally stretchy liner to create a barely there experience. The support was solid enough that box jumps didn't feel jarring, but they weren't so restrictive that I needed to make adjustments during my run. These wicked moisture better than any of the others in this test, which I noted during a particularly sweaty stair workout.
---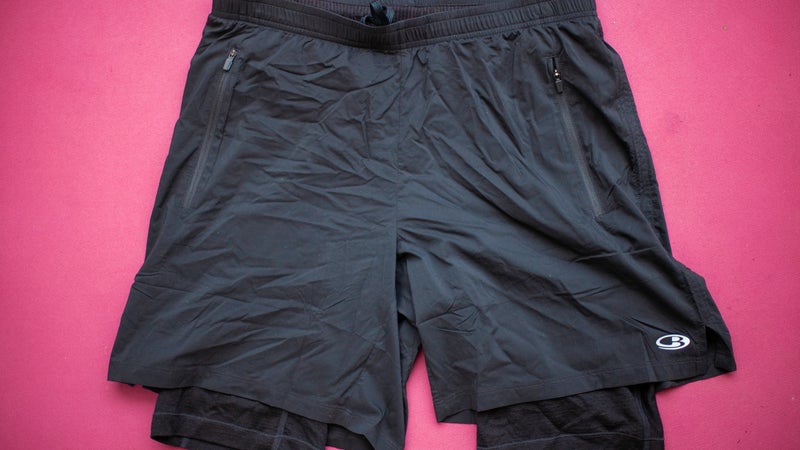 2. Icebreaker Impulse Training ($120)
Running: 4
Training: 5
Overall Comfort: 3
Support: 5
Odor Mitigation: 5
Icebreaker's Cool-Lite liner moved better than any other wool product I've tested: the extra-supportive inner layer didn't hinder the deepest squats or lunges. It moved moisture on par with the synthetic versions in this test, and it didn't overheat during a particularly brutal spin session. It was also better than the rest at mitigating odor. These shorts smelled brand new even after the run, gym session, and some time on a bicycle seat. The Impulse would've earned the win except the liner was slightly less comfortable than the others in the top three—it felt the tiniest bit scratchy, especially after 30 minutes of running.
---
3. Tasc Performance Edge 2 in 1 ($64)
Running: 4
Training: 3
Overall Comfort: 5
Support: 5
Odor Mitigation: 4
The next-to-skin comfort and exceptional level of support for more jarring workouts made the Tasc Performance my favorite shorts for a few days during the test. The cotton, bamboo, and elastane liner was the coziest material of any of the shorts here; I had a hard time not changing into them after a shower. I also reveled in how well things stayed in place during a seven-mile run. But they took hits for how they moved. On the rowing machine and during squats, the amazing support felt constrictive to the point of painful.
---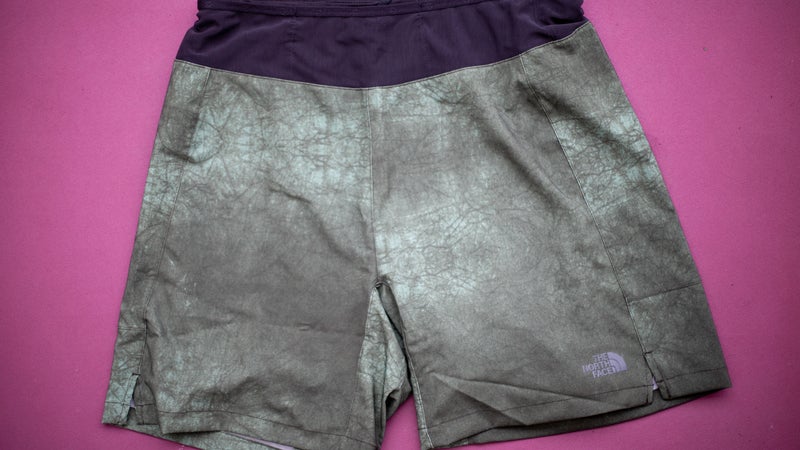 4. The North Face Flight Better than Naked Long Haul ($70)
Running: 3
Training: 5
Overall Comfort: 3
Support: 4
Odor Mitigation: 4
The waistband on the Long Haul—which essentially lives under a fold in the liners, separating them from the outer part of the shorts—was just taut enough to keep it where it needed to be during box jumps without being constrictive. The silkiness of said liner tied it for first place with the Vuori as my favorite waistband, and the flyweight outer layer added to the overall comfort. But the Long Haul took a big ding because I developed notable chafing along a seam on my inner left thigh, enough that the hot water from the shower stung like the dickens.
---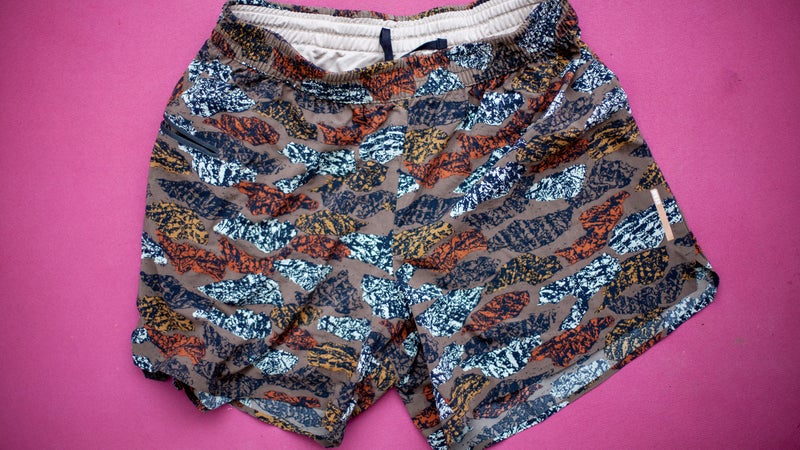 5. REI On the Trail Print Shorts ($50)
Running: 5
Training: 2
Overall Comfort: 4
Support: 2
Odor Mitigation: 4
If you're looking for basic running shorts, look no further. While it feels unfair to put such a run-specific pair in a field meant for all kinds of workouts, I was excited by how cool these look. The reason they ended up on the bottom of this list is because of how minimalist they are: these are extremely short. This proved fantastic because of the lack of interference on the run but suboptimal in the gym. If they didn't have a liner I would have bared my nether regions in the YMCA weight room while I performed lunges.
Lead Photo: Sarah Jackson