Elevate Your Cooking with These 8 Kitchen Upgrades
Our favorite tools for making quick and healthy food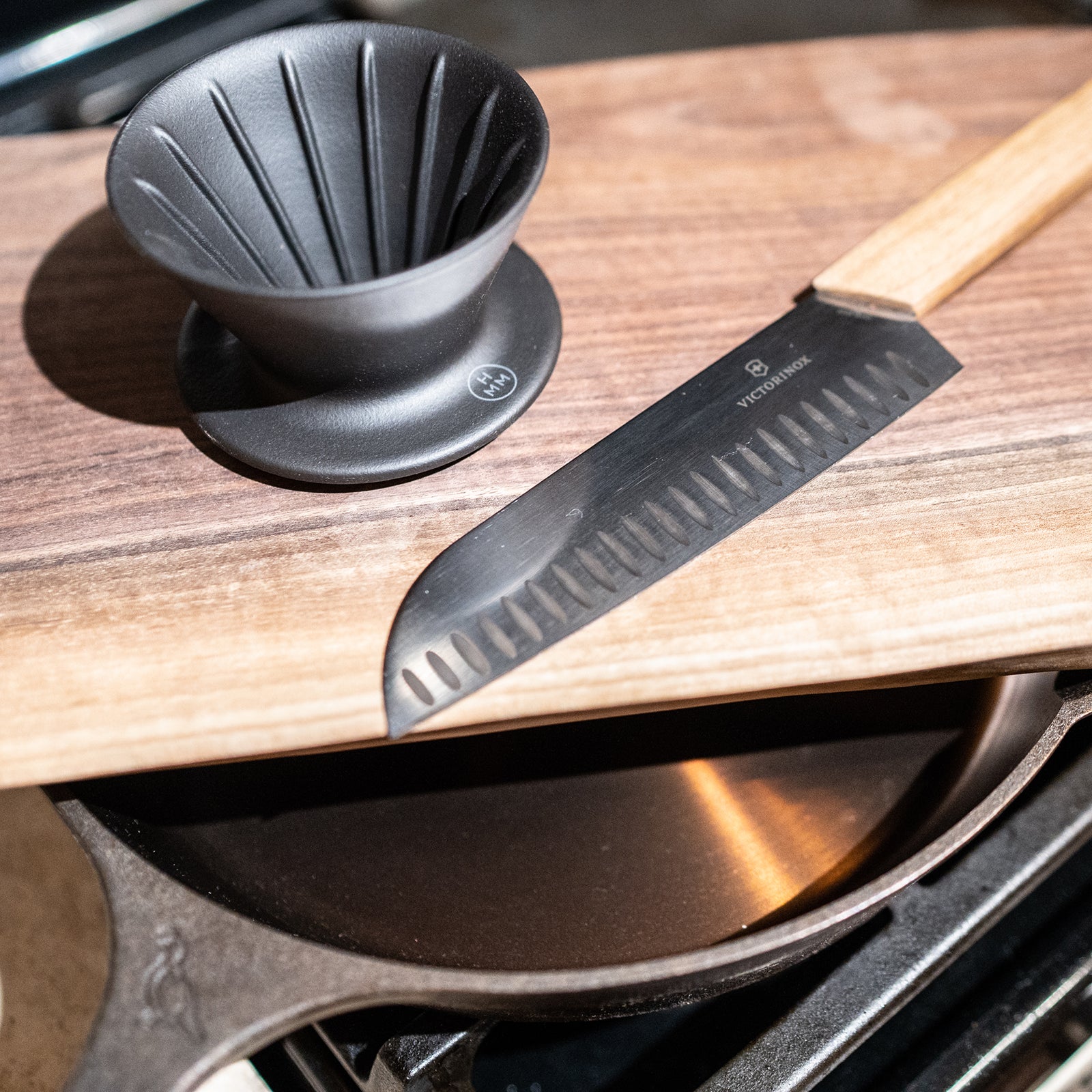 Jakob Schiller(Photo)
Heading out the door? Read this article on the new Outside+ app available now on iOS devices for members! Download the app.
It's funny how those of us who love the outdoors are willing to pay $300 for a jacket and $800 for a pair of skis but often find a way to skimp on kitchen products. Old coffee grinders, cheap blenders, and dulled knives might seem like an appropriate trade-off for some, but I'm here to tell you that upgraded kitchen tools—just like improved outdoor toys—are worth the investment. They make cooking easier, faster, and more fun. Here are eight of our favorites and why we love them.
Victorinox Swiss Modern Santoku Knife ($80)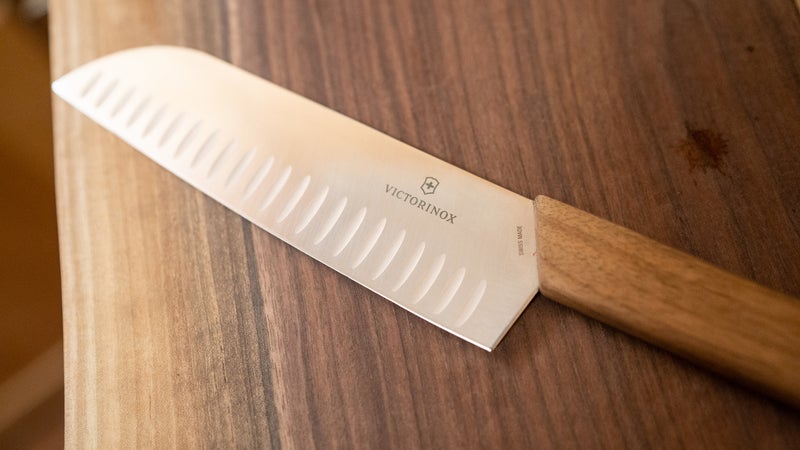 Salads are a pain the ass to make if you have the wrong knife. Chopping vegetables with a dull, low-quality cutter is like postholing through knee-deep snow. Upgrade to something like the Santoku, which has an ultrasharp stainless-steel blade with ridges to shed sticky vegetables and a beautiful, ergonomic walnut handle. Suddenly, you'll look forward to effortlessly slicing through cabbage, carrots, and bell peppers like fresh powder. The Santoku does well with meat and other foods, too.
---
Farmhouse Pottery Live Edge 15-Inch Walnut Cutting Board ($95)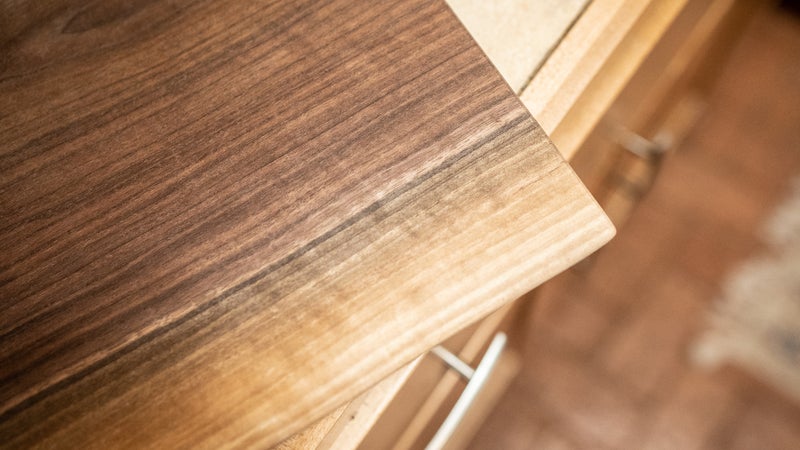 If you have a good knife, you also need a good cutting board. Contrary to popular belief, wooden versions are not more prone to trapping bacteria. In my opinion, it's way more pleasant to chop on a wooden surface—it feels more natural. I'd also rather put my food on a nice piece of wood instead of a mass-produced piece of plastic. I use this walnut board from Farmhouse Pottery. No two are built the same, and fifteen inches is big enough for almost every project. It's great for presenting hors d'oeuvres and is a showpiece on your counter when it's not in use.
---
Smithey Ironware Co. No. 12 Cast Iron Skillet ($200)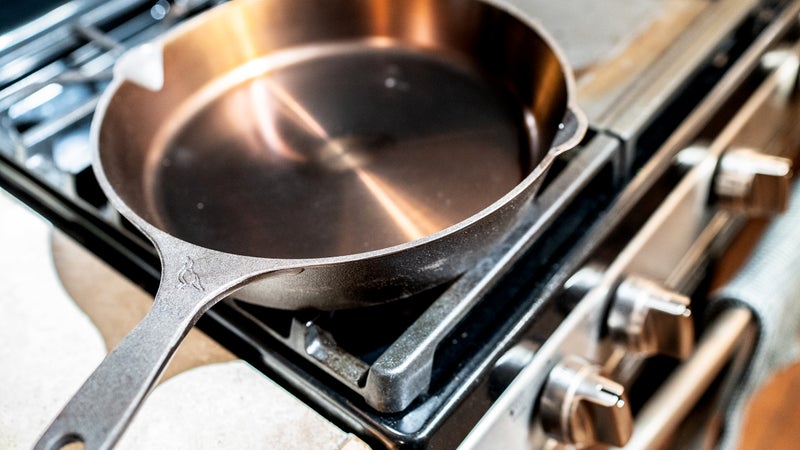 You can get a similar pan at Target for a fraction of the price, but you should go with this one instead for several reasons. First, the pan is partially handmade in the United States from premium cast iron, so it's durable and will last well beyond your lifetime. Second, it comes with a fine polish and deep seasoning that, if cared for properly, ensures you get a smooth, easy-to-cook-with nonstick surface that makes perfect runny eggs and just-right sautéed vegetables. I'm also a fan of the large 12-inch size because it allows you to cook for company or meal-prep for the week. Bonus points for the grease pour spouts and a midweight build that allows you to wield it with just one hand.
---
Vitamix E310 Blender ($350)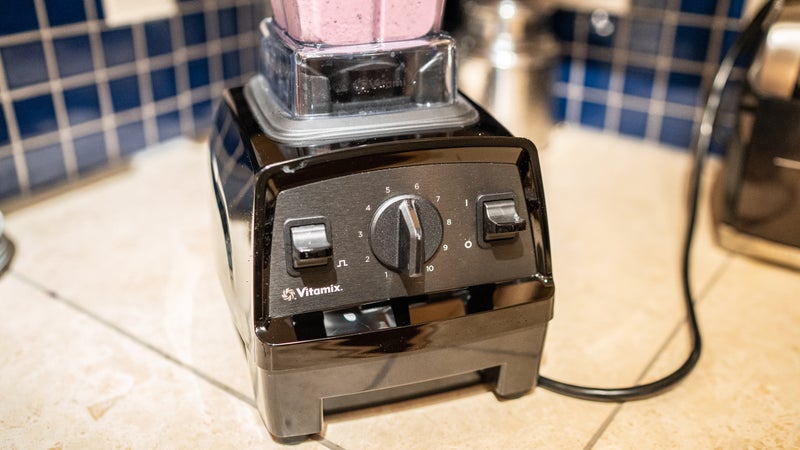 Do you know how I get my kids to eat vegetables? I blend them in a Vitamix. Kale becomes completely indiscernible in a smoothie, thanks to bombproof blades and a two-horsepower motor that will liquefy anything way beyond what you're used to with normal blenders. A Vitamix is so damn powerful that if you throw in a bunch of vegetables, spices, and some hot stock and then blend everything on high speed for six minutes, you come out with soup. You can go the other way and make creamy frozen yogurt by blending yogurt, frozen fruit, and a little honey. Mix together peanuts and a little salt and you have peanut butter. This thing is so durable that you never have to worry about bending your blades. I could keep going, but you get the point: a Vitamix is expensive but expands your palate and is worth the investment.
---
HMM Japanese Ceramic Pour Over ($50)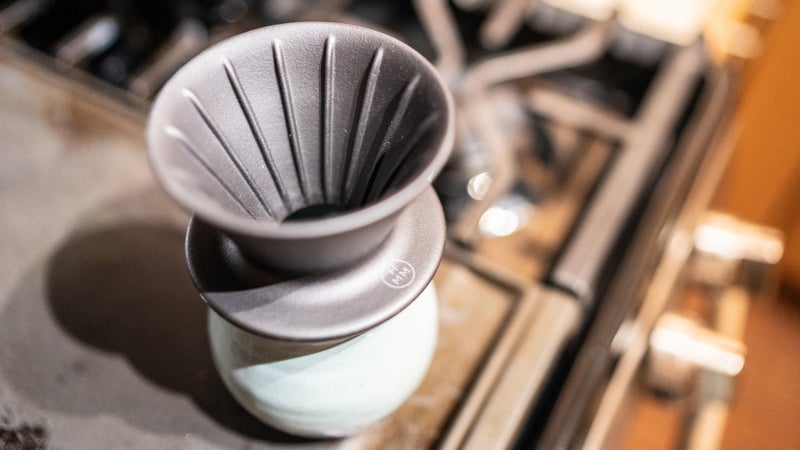 Good coffee takes a little work and the right equipment. To make a high-quality pour-over, start with this ceramic cone, designed with internal ridges to ensure the water gets evenly distributed over the grounds in your filter. I love that it's made from a Japanese ceramic that will never affect the taste of the coffee and looks really nice sitting on a mug in the morning sun. The cone will probably break if it falls to the floor, but it's durable enough to rattle around in a Rubbermaid bin, so you can take it camping, too.
---
Baratza Virtuoso+ Coffee Grinder ($249)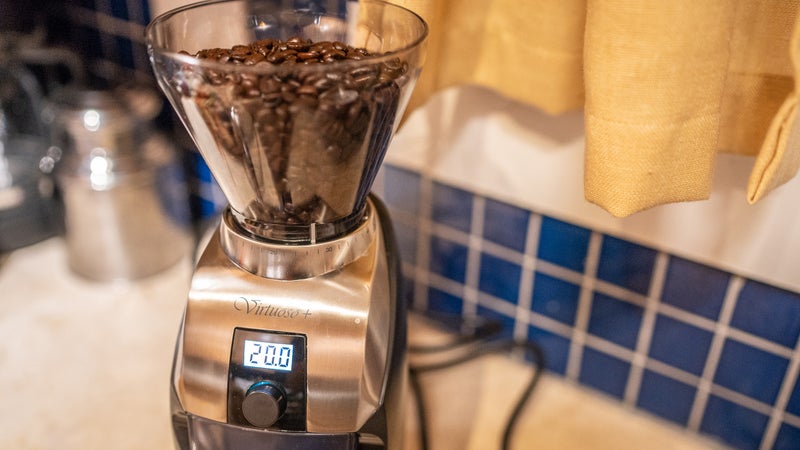 A cheap coffee grinder does a lousy job of evenly grinding your beans, which means it's hard to create the right grounds for whatever device you're using. If you prefer a French press, you need your beans coarse. If you have a coffee maker or love your Aeropress, you'll need them finer. With the Virtuoso+, you can nail it every time. It has specific presets and high-quality conical metal burrs that ensure the beans are exactly the right consistency for a balanced and rich cup of coffee, no matter the brewing method. The Virtuoso+ model also comes with a setting that grinds the exact amount of coffee for however many cups you want to brew.
---
That Inventions Deluxe Meat-Thawing Board ($80)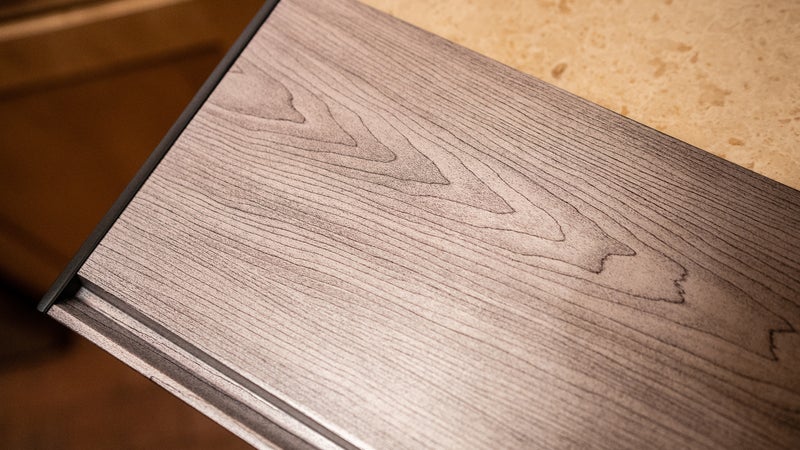 Say you forgot to take those chicken breasts out to thaw before you went to work. That's not a problem with this crazy device. Made from food-grade aluminum and filled with proprietary and food-safe liquid, the thawing board sucks the cold out of your meat while simultaneously warming it up. Chicken, steak—whatever you want to thaw—is usually ready to grill in ten minutes, even if it just came out of the freezer. (Stop using the microwave, which zaps flavor from your food.) I also dig the angled design that sends any juice from the meat into a collecting tray so you don't end up with a puddle on your counter.
---
Cuisinart Stainless-Steel 13-Cup Food Processor ($180)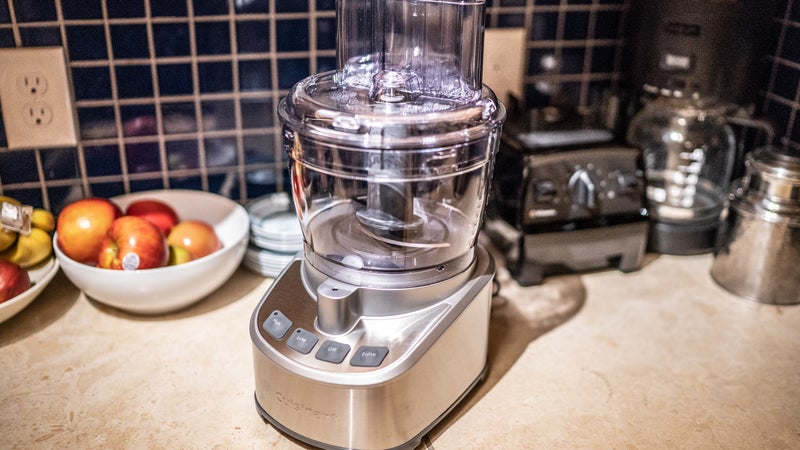 After you use a food processor for the first time, you'll wonder how you lived without one. They're great for preparing salsa but also speed up almost any other dish you want to make. Do you need shredded cheese for a homemade pizza? Check. Minced veggies for zucchini bread? Done in less than a minute. Creamy soups? Easy. You can even use it to combine the ingredients for your favorite pie crust (no more hand-chopping cold butter). All the parts that get dirty can go in the dishwasher, and the stainless-steel base—which looks professional on your counter—is also easy to wipe clean when liquids or anything else lands on top.
Lead Photo: Jakob Schiller