The Ultimate Packing System for Any Road Trip
How you organize your gear is just as important as the gear you take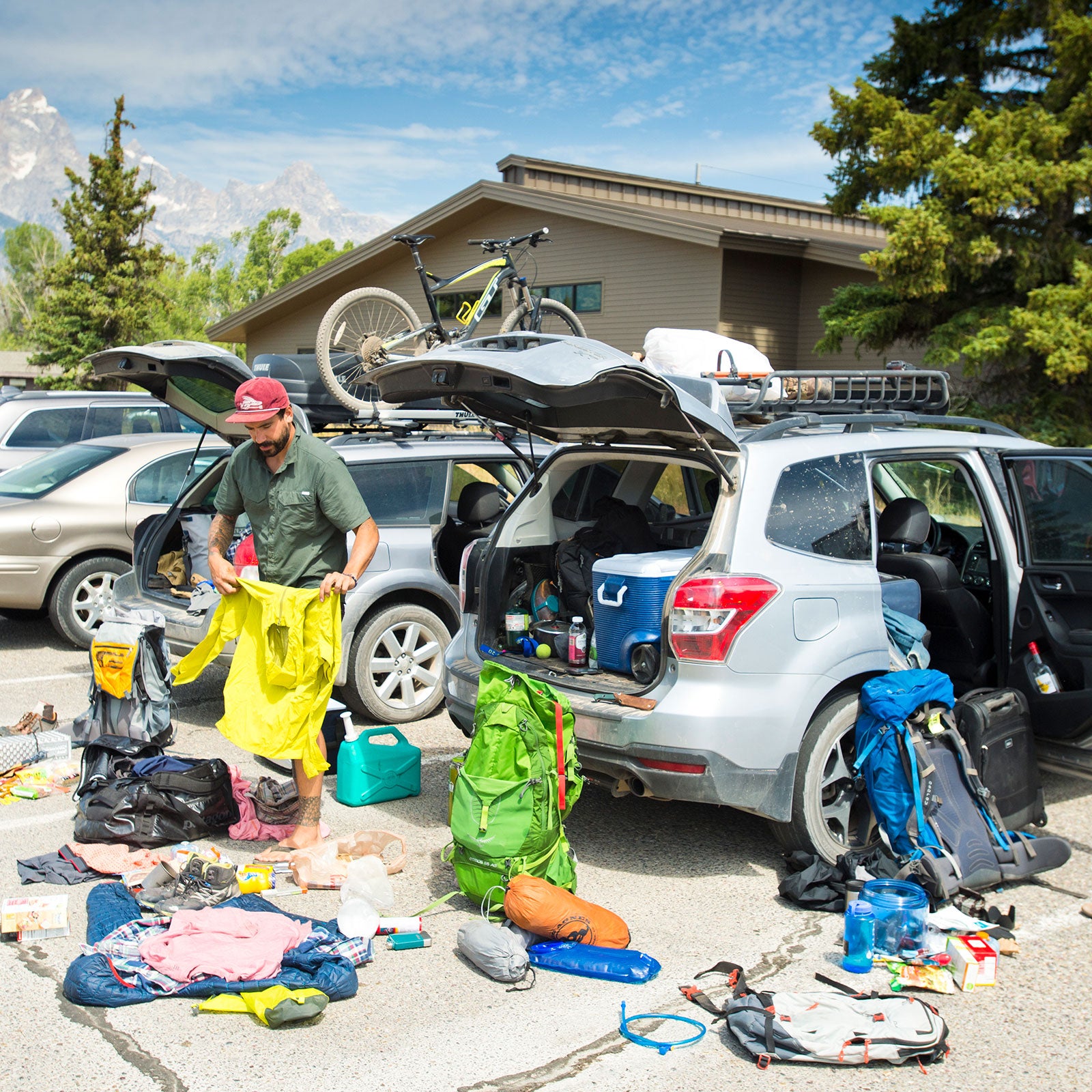 Rob Hammer/Aurora(Photo)
Heading out the door? Read this article on the new Outside+ app available now on iOS devices for members! Download the app.
Most people know that to pull off a successful road trip you need three things: good company, a great destination, and the right music. However, the way you pack the car also makes a huge difference in how much fun you have.
Can't reach the snacks? Major fail. Need to unpack the entire trunk just to dig out your camera? You missed the shot. It took me a while to learn that no matter how well organized the cooler is, if it's buried under a bunch of other stuff, the LaCroix you bring for the road will stay there until you reach camp—and camp is for IPA, not flavored sparkling water.
Here's how to properly pack for a road trip and some gear to help you do it.
1. Know What Your Car Can Handle
First and foremost, consider the vehicle you'll take and the storage space it has. If you overload your rig, you can hamper its driving characteristics, capability, and safety. Before you pack, look up the gross vehicle weight rating (GVWR) and payload capacity, which are usually printed on that little sticker on the inside of the driver's-side door or in your owner's manual. These numbers tell you how much stuff (passengers, cargo, etc.) your car, truck, or SUV can handle once it's fully loaded. A 2019 Toyota Tacoma, for example, has a a GVWR of 5,600 pounds and a payload capacity of up to 1,620 pounds. That information is especially important if your road trip involves pulling a trailer of some kind. And in the era of rooftop tents, it's easy to put too much weight in and on a crossover or smaller vehicle with four adults, all of their stuff, and some adventure toys like bikes or kayaks.
2. Use a Rack
You don't need a huge truck or a giant SUV with massive amounts of storage to road trip right. Get a roof box and rack for more space, or add a hitch-mount rack for bicycles or coolers. Here are my favorite tools for loading gear on top or behind your vehicle.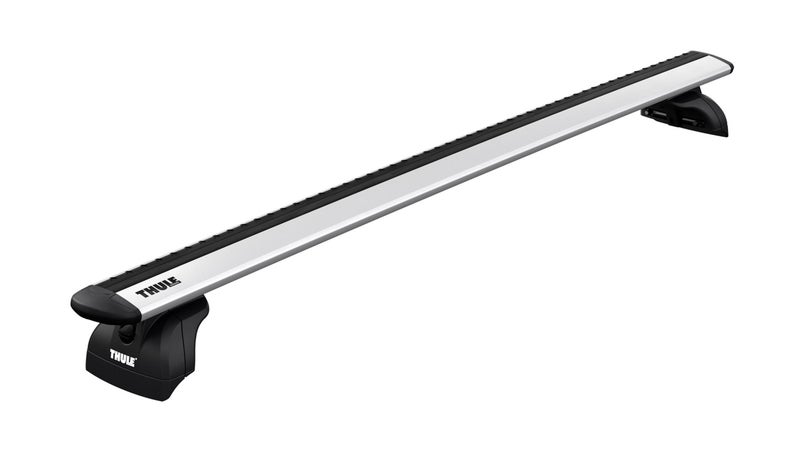 Thule Evo WingBars ($439 and Up for the Set)
Thule's latest bars are stronger and more aerodynamic than ever, meaning you get a quieter ride. Fit your vehicle with a base system and these aftermarket bars, and you've got the ability to haul bikes, skis, a storage box, kayaks, or a rooftop tent with ease.
---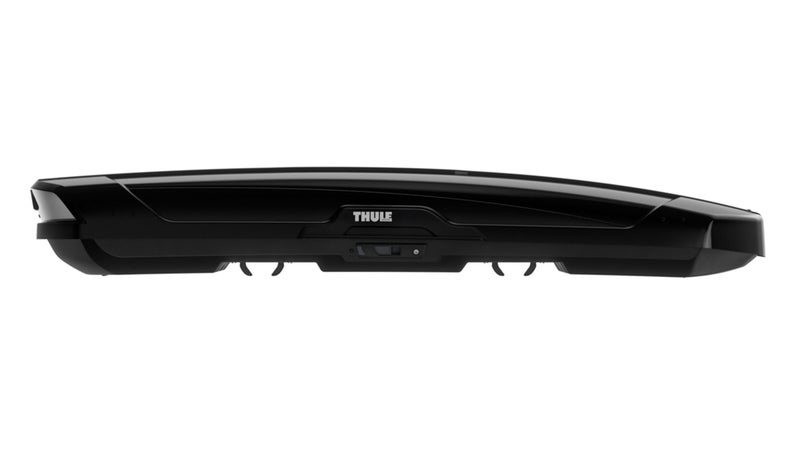 Thule Motion XT Alpine Box ($800)
Even if you've got room in your vehicle for almost everything, it's worth investing in a good rooftop storage box. One of these will let you pack the stuff you don't need during the drive up top, so you can keep essentials handy inside the car. Bonus: you'll actually be able to see out of the rearview mirror. With a capacity of 16 cubic feet and capable of holding up to 165 pounds, this one from Thule can carry as many as seven pairs of skis or five snowboards.
---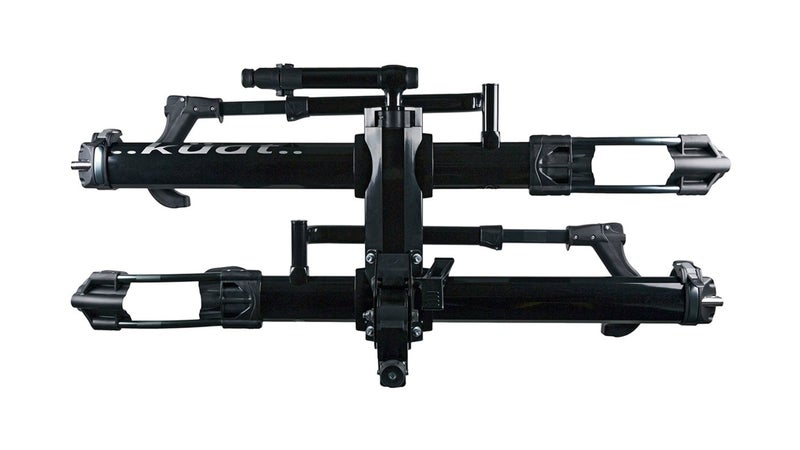 Kuat NV 2.0 Hitch Mount ($649)
My favorite way to bring bikes on a road trip is with a hitch rack, because it leaves you room for a rooftop box. The best bike rack you can buy is Kuat's NV 2.0. I've used mine for several years, and it still works flawlessly. The big draw is the rack's versatility: it'll hold two bikes of pretty much any size, with room for up to 4.8-inch tires, and it comes with a built-in workstand.
3. Pull a Trailer
A trailer helps you transport gear and can also provide you with a simple sleeping space. Plus, you'll spend less money on hotel rooms and get better views by camping along your route.
Sylvansport Go Trailer ($10,995 and Up)
Sylvansport's Go is nice because it can act as a pop-up camper, utility trailer, or gear hauler. It only weighs 840 pounds, so you can tow it with just about any kind of car with a hitch. The Go can carry a range of equipment inside the adjustable-height trailer, and the top can accomodate bikes, kayaks, or other toys. The tent folds out in about ten minutes, making it easy to set up camp when you stop for the night.
---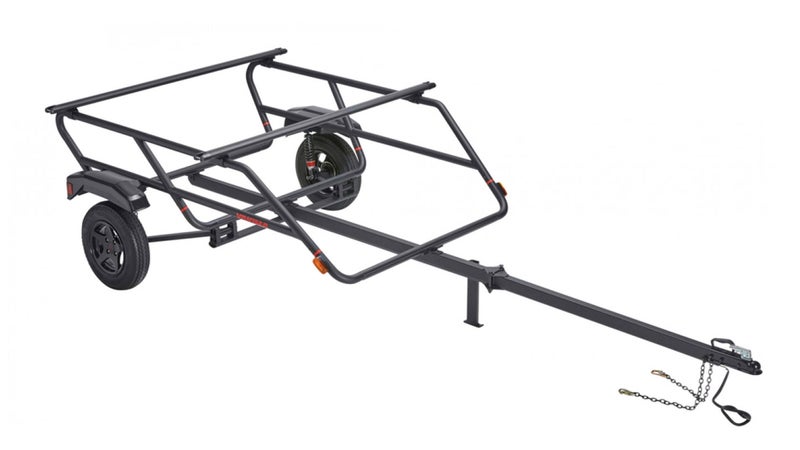 Yakima Easy Rider Cargo Trailer ($2,999)
Here's a simple cargo trailer, weighing just 175 pounds, that lets you turn it into a camper by putting a rooftop tent on it. With a 500-pound load capacity, it can carry coolers, bikes, kayaks, and lots more.
4. Take Plenty of Water
Water is essential on a road trip, whether you're dispersed-camping along the way or just need a drink between pit stops. It's also nice to have some extra to clean up.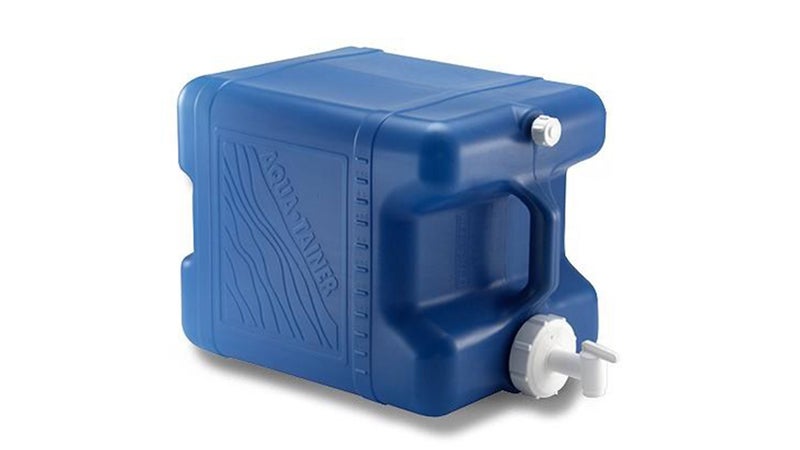 Reliance Aqua-Tainer Jug ($19)
I like having five to seven gallons of drinking water on hand during a road trip, which cuts back on plastic and is plenty for me, my wife, and our two dogs over a long weekend. The Aqua-Tainer holds seven gallons and has an easy-to-operate spout that makes filling bottles or washing camp dishes easy.
---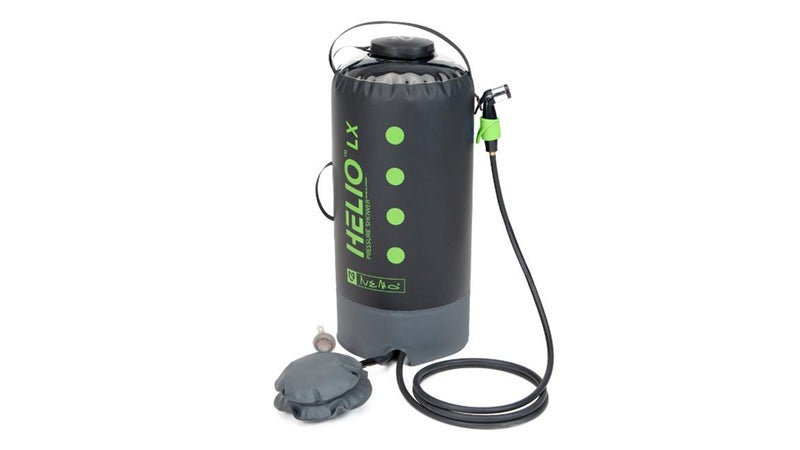 NEMO Helio LX Portable Shower ($150)
A small, portable shower like the Helio LX is another good option for water storage. The pressurized sprayer makes rinsing off at camp or hosing off bikes less of a chore.
5. Bring Plenty of Snacks
This is a no-brainer. The key here is to make sure you can get to them quickly and don't have to dig through an iced-down cooler in the back of the truck.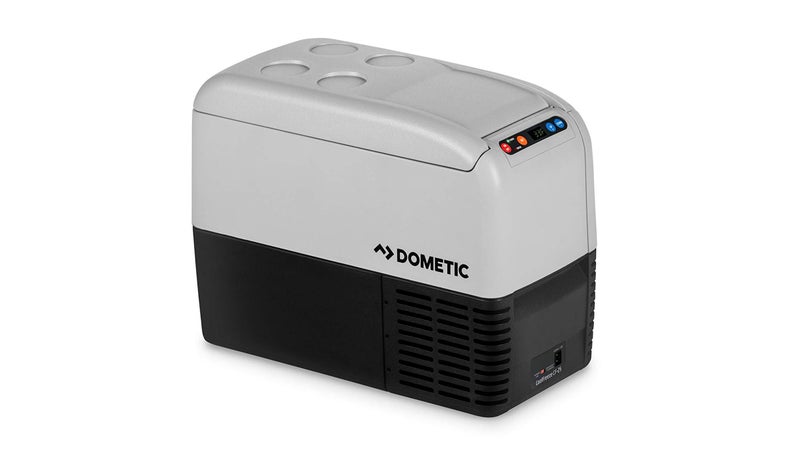 Dometic CF 25 Electric Cooler ($650)
Overlanders and RV types figured out the electric-cooler (or mobile-refrigerator) game a long time ago. It keeps your food and drinks cool without requiring you to stop for ice all the time. Dometic products come in all shapes and sizes, but the CF 25 is small and light enough to fit in most vehicles. The Dynamic Battery Protection System automatically shuts off the product to prevent a dead car battery. You can also run it from a solar-power system or other external sources.
---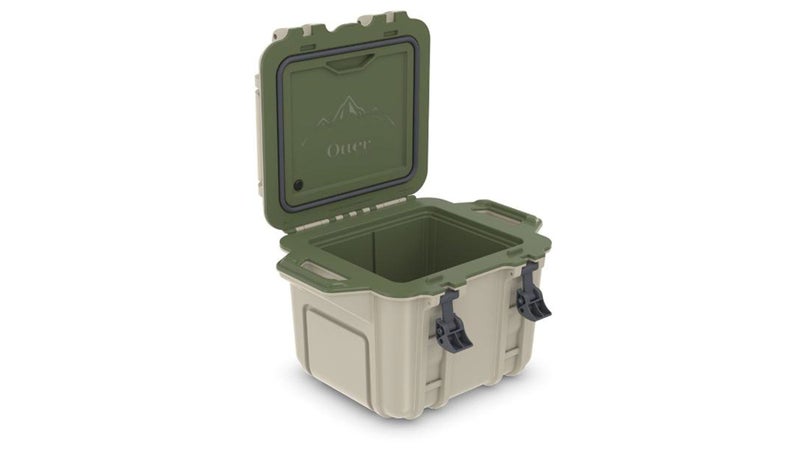 OtterBox Venture 25 Cooler ($230)
This one is small enough to fit in the trunk of your car and compatible with a ton of fun accessories, like cutting boards, side tables, and cup holders. You will need ice, but since this one can keep ice from melting for up to ten days, at least you won't have to stop as much.
6. Give Everything a Place
There's a good reason your dad was so anal about packing the car for a family road trip when you were a kid: knowing where all of your stuff is, and having easy access to it, keeps everyone happy.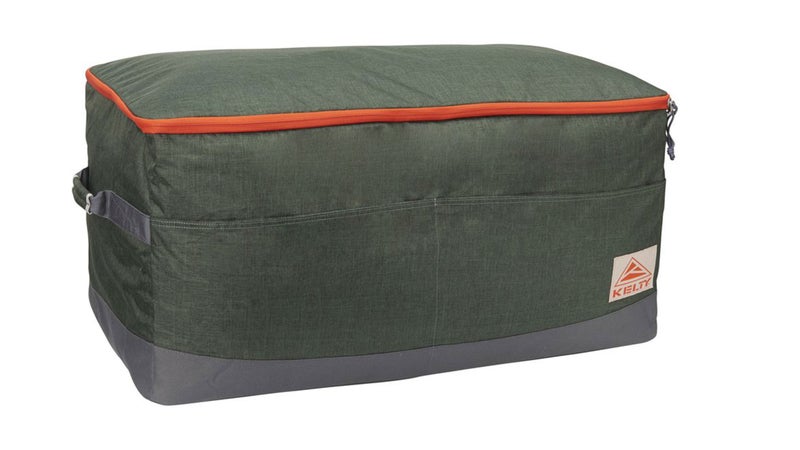 Kelty Big G Tote ($90)
Designed to store camping gear as a part of the Kelty GYST (Get Your Shit Together) system, the Big G is basically a giant tote that you can fill with smaller cubes to hold all of your stuff. It's a great way to keep everthing organized on the road.
---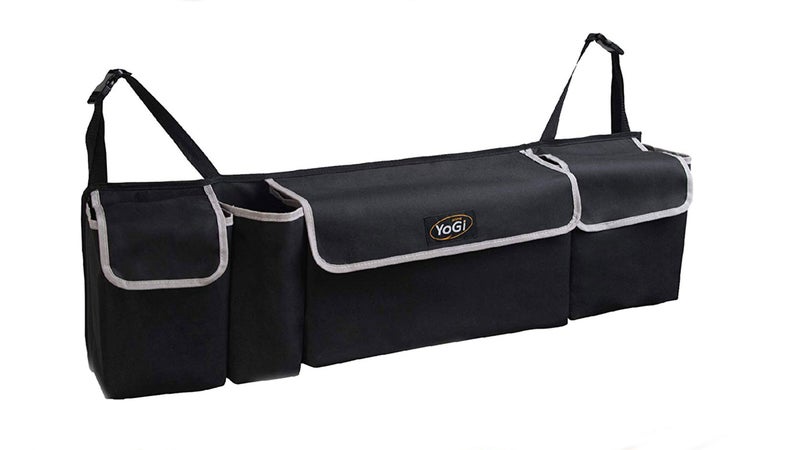 YoGi Prime Backseat Car Organizer ($24)
Cargo pockets that hang off the back seat are great for keeping small essentials close at hand during a road trip. Use them for snacks, tissues, trash bags, and reading material.
Lead Photo: Rob Hammer/Aurora
Trending on Outside Online