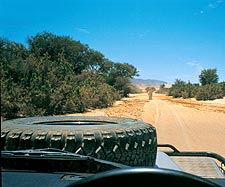 Heading out the door? Read this article on the new Outside+ app available now on iOS devices for members! Download the app.
We've learned a lot in a quarter-century of roaming the planet. This month, to kick off Outside's silver anniversary, we've chosen 25 bold, epic, soul-nourishing experiences that every true adventurer must seek out—from the relatively plush and classic to the cutting-edge and hard-core. All that's left for you is the easy part:
It's a Real, Real, Real, Real World
Problem: It's a dangerous world out there.
Solutions:
click here

How do you put this thing in reverse? Heavy traffic in Kaokoveld, Namibia
GET OUT THERE



Exotic Places Made Me Do It

Our resident gadabout's cri de coeur to get you off your duff and out chasing your dreams.
BY TIM CAHILL
1-3 Follow in the Footsteps of Greatness, Make a First Ascent, Get Lost in Your Own Backyard


4-6 Live a South Seas Fantasy, Track Big Game on Safari, Scare Yourself Witless on a Class V River


7-9 See the World from Behind Bars, Journey to the Ends of the Earth, Paddle with the Whales


10-12 Free Your Soul on a Pilgrimage, Explore Majestic Canyons, Help Save an Endangered Species


13-15 Master the Art of the F-Stop, Ski Infinite Backcountry, Take an Epic Trek


16-18 Get Culture Shocked, Go Polar, Stay Alive!


19-21 Swim with Sharks, Pursue Lost Horizons, Behold the Wonders of the Cosmos


22-25 Jump Down the Food Chain, Gallop Through the Surf, Cast Away in Paradise, Break On Through to the Other Side
Exotic Places Made Me Do It

Meteora Monestery, Greece
"A SUBMERSIBLE VOYAGE under the North Pole?" The radio host was leafing through a copy of Outside, reading off destinations and activities in tones of rising incredulity. "Trekking with pygmies in the Central African Republic? Backpacking in Tasmania? Swimming with sharks in Costa Rica?"


Talk-show hosts, I've discovered, often think confrontational interviews are audience builders. I said that the magazine strives to put together the ultimate traveler's dream catalog. It wasn't all about diving with sharks.


"A dogsled expedition in Greenland?"


"For instance," I said.


"My idea of a vacation," the guy declared, "is a nice oceanfront resort, a beach chair, and a pi-a colada."


"Mine, too," I said. "For a day or two. Then I'd go bug spit. I'd feel like I was in prison. I'd want to do something."


Who, the host insisted, wants to, say, trek across Death Valley? His listeners wanted to lie on the beach and drink sweet rum concoctions.


The urge to grab the guy by the collar and slap him until his ears rang was nearly overwhelming.


But I didn't. "I think that's a serious misconception about who listens to this show," I replied. It was, I thought, a serious misconception about human beings altogether.


So I did my best to defend all of us who aren't in our right minds. These—I said of the destinations and adventures mentioned—are dreams. Everybody has them, though they often come in clusters when we're younger. A lot of us first aspired to far-ranging travel and exotic adventure early in our teens; these ambitions are, in fact, adolescent in nature, which I find an inspiring idea. Adolescence is the time in our lives when we are the most open to new ideas, the most idealistic. Thus, when we allow ourselves to imagine as we once did, we are not at all in our right minds. We are somewhere in a world of dream, and we know, with a sudden jarring clarity, that if we don't go right now, we're never going to do it. And we'll be haunted by our unrealized dreams and know that we have sinned against ourselves gravely.


Or something like that. Who knows? I was just sitting around talking with some doofus on drive-time radio.


Then it was time to take phone calls. It would be satisfying to report that each and every caller agreed with me, that they excoriated the host for blatant imbecility, and that the host, convinced of my superior perspicacity, apologized then and there.


It didn't happen quite like that. But many of the listeners did, in fact, reject the pi-a-colada paradigm. Several seemed positively gung ho about the idea of travel under stressful conditions in remote areas. It gave me hope that somebody might even call in and ask The Question—the one that anyone who's been writing about travel for any length of time gets asked. And then someone did:


"Can I carry your bags?"


THE MAJORITY OF THE PEOPLE I meet and chat with have their own peculiar travel fantasy. The dream varies from individual to individual, but it almost never involves seven endless scorching days in a beach chair.


Sometimes, after public-speaking engagements, it is my pleasure to sit and sign books. I speak with people then, and often they tell me about these fantasies, sometimes in hushed voices, as if the information were embarrassing and someone might hear. I suspect they fear the scorn of people like the radio talk-show host. They imagine they will be thought immature. Adolescent.


That's why the words "Let's go!" are intrinsically courageous. It's the decision to go that is, in itself, entirely intrepid. We know from the first step that travel is often a matter of confronting our fear of the unfamiliar and the unsettling—of the rooster's head in the soup, of the raggedy edge of unfocused dread, of that cliff face that draws us willy-nilly to its lip and forces us to peer into the void.


I'm convinced that we all have the urge in some degree or another, even the least likely among us. And we've never needed to respect and reward that urge more than we do now. Consider the case of my literary agent, Barbara Lowenstein, a stylish New Yorker, a small woman, always perfectly coiffed, tough and straightforward in her business dealings, and a terror to any ma"tre d' who would dare seat her at a less than optimal table. Still, every year for the last decade, she has taken a winter trip to this river in Patagonia, or that veld in Africa. She's been in places where baboons pilfer your food and monkeys pee on your head.


This year, after the September 11 attacks, people were, initially, amazed that she was still going anywhere at all. "It's Spain and Morocco," Barbara told me in October. "Not my usual. But people still think I'm crazy to go."


I spoke with her just before she left on her trip in late December. I asked if people still questioned her sanity.


"No," she said. "New York seems to be getting back on track. People have stopped asking 'Why?' and have started asking 'Where?'"


What follows is the best answer to the latter question we've ever compiled: a life list of destinations, of dreams that won't die. Read it. Try to refrain from drooling.


Can I carry your bags?
It's a Real, Real, Real, Real World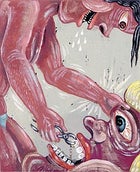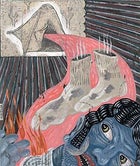 One advantage in this dicey new world: "Adventure travel" is finally living up to its name. While it's true that previously unimaginable roadblocks are now as common as Oldsmobiles outside a Lions Club luncheon, odds are you won't run up against them. But in case you find yourself S.O.L. in Sulawesi, our quick fixes for your worst nightmares.


Dilemma: A Third World crossing guard won't let you into the Fourth World nation through which your third-rate travel agent booked your flight home. Creative Solution: High time you learned the ancient art of bribery. Cash is good, but don't bother if it's less than a $50. Low on bills? Freak out so they'll pay you just to leave. Eat a couple pages of your passport or develop a contagious itch.
Dilemma: You're trying to look like everyone else buying yak butter at the market in Hostilistan, but your clothing, gear, and pearly-whites scream U-S-A! Creative Solution: Memorize "I am Canadian" in 20 languages. Here's a start: Je suis canadien. Ich bin Kanadier. Soy candiense. Wo sher jianada ren. Ana Kanady…



Dilemma: Your guide seemed like such a stable fellow when he loaded the duffels into the Land Cruiser. But three days later, he's foaming at the mouth and stealing your tent poles to build an altar to Zolac, the God of Dead Ecotourists. Creative Solution: Finally, all that Survivor tube time pays off. Size up your group for an impromptu insurrection: Identify anyone who's a telemarketer or attorney. Offer him/her as a ritual sacrifice to Zolac. Run like hell.


Dilemma: All you needed to bring, your carefree island-hopping friends said, was a bikini bottom and a cash card. Two weeks later, one is full of sand, the other completely drained. Creative Solution: (1) Get to an Internet portal, auction the bikini bottom on eBay, invest proceeds in bargain-priced Enron stock, wait. (2) Using rusty Craftsman pliers you found on the beach, extract gold crowns from the teeth of your carefree island-hopping friends, sell to village black-market jeweler. (3) Bite the bullet and call Mom collect.


Dilemma: Revolutionaries are headed for your remote camp with less than neighborly intentions. Creative Solution: (1) Climb a cliff, spend night on portaledge (be sure to push suspected militants off the edge first), wait for Kyrgyz Army to save you. (2) Booby-trap your campsite. First, turn fire pit into flaming cauldron of hell by greasing surrounding uphill slope with copious amounts of Gu. Carve a figurine out of campfire log, leave it propped against tent with Leatherman blade stuck directly through its head. Finally, rig a tent-pole snare and trip wire to hurl your ultra-crusty SmartWools directly at encroachers.


Dilemma: The airport security guy is sizing you up with a leer that says only one thing: Strip search. Creative Solution: (1) Preempt the search and voluntarily get naked, then start humming "Dueling Banjos." (2) Ask him if he understands the phrase "uncoverable oozing lesions."(3) Snap your teeth, bark, and threaten to bite.


Dilemma: To all the other revelers, it's just your average disco ball and smoke machine. But when it comes to public places, you've got pre-traumatic stress disorder. To you it's a stun-grenade precursor to absolute mayhem. Creative Solution: Relax, already. Get your groove on. It's likely all that screaming is a just an overzealous reaction to techno-punk. But if not, what better way to go out than in a sequined halter?

The Red Planet: California's Death Valley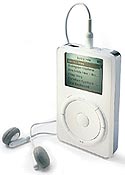 1. Follow in the Footsteps of Greatness
Tibet / Mallory and Irvine's Everest
It's everything but the disappearing act: Follow the route of doomed explorers George Mallory and Andrew Irvine from Lhasa to Rongbuk Monastery, the sacred gateway to Mount Everest. You'll camp and hike in the spectacular Rongbuk Valley, with jaw-dropping views of the world's highest peak, before trekking to 17,900-foot Advanced Base Camp, from which the intrepid mountaineers launched their fatal summit attempt in 1924. OUTFITTER: Geographic Expeditions, 800-777-8183, www.geoex.com WHEN TO GO: May, June, October PRICE: $4,945 DIFFICULTY: Moderate

USA / Idaho / Biking the Lewis and Clark Trail
(NEW TRIP) Retrace a portion of Lewis and Clark's historic route as you pedal 85 miles on the Forest Service roads of the Lolo Trail, which winds through Idaho's remote Bitterroot Mountains. But what took the explorers eight days in 1805, and drove them to eat three of their horses, will take you only five: You'll bike 20 miles per day, and you'll dine on grilled salmon, chicken diablo, and chocolate fondue. At night around the campfire, your guides will double as history professors, discussing Lewis and Clark's journey and their interactions with Chief Joseph and the Nez Perce. OUTFITTER: Western Spirit Cycling, 800-845-2453, www.westernspirit.com WHEN TO GO: July-September PRICE: $895 DIFFICULTY: Moderate

South Pacific / In the Wake of the Bounty
Your 22-day cruise won't involve a reenactment of Fletcher Christian's legendary 1789 mutiny, but you will meet his family. After three days exploring the mysterious stone ruins of Easter Island, you'll board a 168-passenger expedition cruise ship and motor 1,200 miles west to the tiny Pitcairn Islands, to which Christian eventually piloted the Bounty and where the 48 residents boast mutineer DNA. Continue with visits to a dozen more exotic Pacific islands: You'll snorkel in the Marquesas, look for crested terns with the onboard ornithologist in the Tuamotus, and follow a dolphin escort into Bora Bora's lagoon. OUTFITTER: Wilderness Travel, 800-368-2794, www.wildernesstravel.com WHEN TO GO: March, April, October, November PRICE: $7,665 DIFFICULTY: Easy

TRIP ENHANCER
Apple iPod MP3 Player
The sleekest, best-designed, and priciest MP3 player going. Apple's iPod ($399; www.apple.com) quickly stores up to three decades' worth of greatest hits (1,000 tunes) and can play them for nearly ten hours straight. Sufficient entertainment even for the longest transpacific flight.

2. Make a First Ascent
China / Into the Kax Tax
(New Trip) Last year, Colorado mountaineer Jon Meisler used a century-old map to rediscover a hidden rift valley in western China's Xinjiang province that provided access to some 30 nameless peaks in the Kax Tax range. Most of the mountains allow for four- or five-day assaults over nontechnical terrain to 20,000-foot summits. This year's monthlong guided trips include an acclimatization hike into valleys inhabited by wild yaks, blue sheep, and Tibetan brown bears. OUTFITTER: High Asia Exploratory Mountain Travel Company, 800-809-0034, www.highasia.com WHEN TO GO: June, August PRICE: from $5,000 DIFFICULTY: Strenuous

Greenland / Gunnbjørn Fjeld and Beyond
Pioneer a route up a 10,000-foot peak on your 14-day expedition to eastern Greenland's Watson Range. A Twin Otter loaded with ropes, skis, and frozen chicken will fly you to base camp about 225 miles south of Ittoqqortoormiit, on the eastern fringes of Greenland's icecap. After warming up on a four-day climb to the summit of 12,139-foot Mount Gunnbjørn Fjeld, your group will decide which of the 50-odd surrounding mountains to climb. OUTFITTER: Alpine Ascents International, 206-378-1927, www.alpineascents.com WHEN TO GO: June PRICE: $9,500 DIFFICULTY: Strenuous

Bolivia / Exploring Apolobamba
Spend ten to 13 days in northern Bolivia's Apolobamba range, tackling the unclimbed south face of 18,553-foot Cuchillo or a virgin peak in the Katantica group. You'll trek on llama trails beneath glacier-cloaked peaks and watch condors soar over your base camp before you start the dirty work of picking a peak and route to fit your abilities. OUTFITTER: The Adventure Climbing and Trekking Company of South America, 719-530-9053, www.adventureco.com WHEN TO GO: June PRICE: $1,600-$2,575 DIFFICULTY: Strenuous

3. Get Lost in Your Own Backyard
USA / Minnesota / Paddling the Voyageur International Route
In the 60 miles between your put-in and take-out in the Boundary Waters Canoe Area Wilderness, you'll find little more than a chain of pine-fringed lakes connected by muddy portages—so stopping to buy Advil is not an option. But the untouched land-scape on this ten-day canoe trip, which follows an 18th-century fur-trading route on the Canada/Minnesota border, from Saganaga Lake to Crane Lake, will keep your mind off your aching shoulders. At nightly lakeshore camps, look for bald eagles and timber wolves, and listen for the call of the loon. OUTFITTER: Wilderness Outfitters, 800-777-8572, www.wildernessoutfitters.com WHEN TO GO: May PRICE: $1,649 DIFFICULTY: Moderate

USA / Alaska / Rafting the Nigu River
(New Trip) Paddle a four-man raft for 70 miles and ten days down the lonely Nigu, and it's likely you won't see another two-legged soul. A plane will drop you in the middle of the Brooks Range, where you'll paddle the Class II water through rolling carpets of rhododendrons and lupines. From your riverbank camps, watch vermilion skies as they illuminate bears, wolves, and herds of migrating caribou. OUTFITTER: Arctic Treks, 907-455-6502, www.arctictreksadventures.com WHEN TO GO: August PRICE: $3,150 (includes flights between the Brooks Range and Fairbanks) DIFFICULTY: Moderate

USA / California / Death Valley Hike
Step out of the daily grind and into the empty moonscape of Death Valley National Park. You'll hike four to ten miles a day through serpentine slot canyons and over 100-foot-high sand dunes and white borax-crystal flats, camping out under surprisingly serene skies. Yellow panamint daisies, magenta beavertail cactus blossoms, soaring peregrine falcons, and red-tailed hawks will convince you that the area is far from dead. OUTFITTER: REI Adventures, 800-622-2236, www.rei.com/travel WHEN TO GO: March, April PRICE: $895 DIFFICULTY: Moderate

Paradise on the rocks: Palau, South Pacific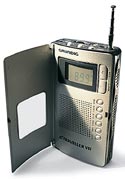 4. Live a South Seas Fantasy
Micronesia / Chuuk, Palau, and Yap Snorkeling
Micronesia's abundance of sea fans and staghorn corals makes for some of the world's best snorkeling, never mind the manta rays floating between giant Napoleon wrasses and downed WWII Zeros. For 16 days you'll stay at beachfront lodges on Chuuk, Palau, and Yap to explore the 82-degree seas in outrigger canoes and visit Jellyfish Lake, home to hundreds of the stingerless blobs. OUTFITTER: World Wildlife Fund, 888-993-8687, www.worldwildlife.org WHEN TO GO: March, April PRICE: $5,495 (includes round-trip airfare from Los Angeles) DIFFICULTY: Easy

Papua New Guinea / Exploratory Sea Kayaking
(New Trip) Volcanic walls and 100-foot waterfalls provide the backdrop for paddling inflatable kayaks 75 miles on this exploratory 13-day mission around the Tufi Peninsula and Trobriand Islands of southeastern New Guinea. Snorkel in 80-degree water teeming with leather sponges, sheets of table corals, and schools of Moorish idols. When the cicadas rattle, retire to a thatch-roofed guest house or pitch a tent right on the sand. OUTFITTER: Mountain Travel Sobek, 888-687-6235, www.mtsobek.com WHEN TO GO: March, April, November PRICE: $3,190 DIFFICULTY: Moderate
Fiji / Adventure Sailing
(New Trip) The Fijian high chiefs keep the Lau Islands closed to tourists to preserve their wild blue waters and secret coves. Lucky for you, your guides have family ties. Spend four days with 40 others aboard a 145-foot schooner, the Tui Tai, sailing north from Savusavu. You'll anchor off islands with newly built singletrack (bike rentals included), 900-foot cliffs to rappel, and a maze of waterways to explore by sea kayak. Before the waves rock you to sleep in a specially prepared bed on deck, look overboard for glowing squid eyes. OUTFITTER: Tui Tai Adventure Cruises, 011-679-66-1-500, www.tuitai.com WHEN TO GO: Year-round PRICE: $300 (three nights); $375 (four nights) DIFFICULTY: Moderate

5. Track Big Game on Safari
Botswana / Okavango Delta by Horseback
Go lens-to-snout with the wildest creatures on the wildest continent. On this eight-day safari you'll spend five days cantering with herds of zebras, milling among feeding elephants, and getting close to the lions, cheetahs, and leopards that roam the marshy plains of Botswana's Okavango Delta. Then it's out of the saddle and into a Land Rover for three more game-packed days in nearby Moremi Reserve or Chobe National Park. Your digs are comfortable tented camps—which feature roomy canvas wall tents with beds and private viewing decks—and, in Chobe, a posh game lodge. OUTFITTER: International Ventures, 800-727-5475, www.internationalventures.com WHEN TO GO: March—November PRICE: $1,975 DIFFICULTY: Moderate

Tanzania / Ngorongoro Nonstop
(New Trip) Consider it a survival-of-the-fittest safari—the fittest traveler, that is. On this 12-day romp through the Tanzanian outback, you'll paddle among the hippos in Lake Manyara, rappel down the Rift Valley's western escarpment, and mountain bike through the rolling foothills—braking for giraffes, zebras, and tree-climbing lions—to watch the sun set over the Ngorongoro Highlands. Next, hike the wildlife-filled Ngorongoro Crater (watch for rare black rhinos) and trek with buffalo, hyenas, and gazelles in the rainforested Empakai Crater. Need a breather? No worries. Nights are spent in cush game lodges and luxurious tented camps. OUTFITTER: Abercrombie & Kent, 800-323-7308, www.abercrombiekent.com WHEN TO GO: January-March, June-August, October, December PRICE: $4,395 DIFFICULTY: Moderate

TRIP ENHANCER
Grundig ETravelerVII Shortwave Receiver
Emerging from a 20-day trek through the rainforest to discover that a military junta has closed all airports and invalidated all visas is enough to make you long for the PDA-size eTravelerVII radio ($130; 800-872-2228). With its ability to pick up BBC Worldwide's shortwave signals almost anywhere, it could've tipped you off before things turned ugly.

Kenya / Big Five Bonanza
Timed to coincide with the great Serengeti migration, when millions of zebras and wildebeests move from Tanzania into southern Kenya, this 15-day hiking-and-driving safari puts you directly in the path of the Big Five (lions, leopards, elephants, cape buffalo, and rhino) in Nairobi and Lake Nakuru National Parks. Finish with five days in the Masai Mara, where the sheer number of species is downright dizzying. OUTFITTER: Journeys International, 800-255-8735, www.journeys-intl.com PRICE: $4,250 WHEN TO GO: August, October DIFFICULTY: Easy

6. Scare Yourself Witless on a Class V River
China / The Great Bend of the Yangtze
What happens when five times the water of the Grand Canyon squeezes through a gorge only half as wide? Twenty-five-foot monster waves, a roaring Class V rapid three-quarters of a mile long, and whirlpools big enough to swallow a van. On this eight-day trip, you'll raft more than 100 miles on the Great Bend section of the Yangtze River in China's Yunnan Province and discover canyon walls stretching upward for a mile, with the 17,000-foot Snow Dragon mountains towering overhead. OUTFITTER: Earth River Expeditions, 800-643-2784, www.earthriver.com WHEN TO GO: November, December PRICE: $4,300 DIFFICULTY: Strenuous

Canada / The Mighty Ram
Wondering why this six-day Ram River run was attempted by commercial rafters for the first time just last year? Consider what navigating the 60-mile menace, which flows through Alberta's Ram River Canyon just north of Banff, entails: You'll rappel down 100-foot waterfalls, maneuver around massive boulders, and shoot through rapids hemmed in by steep vertical ledges (beware Powerslide, a narrow, 35-foot drop). And you'll do it all with an audience: Bighorn sheep—the Ram's namesake—watch from the riverbank, while cougars watch them. OUTFITTER: ROAM Expeditions, 877-271-7626, www.roamtheworld.ca PRICE: $1,795 WHEN TO GO: June DIFFICULTY: Strenuous

Chile / Rafting and Kayaking the Futaleufú
The Futaleufú is revered for its unforgiving hydraulics, which can suck paddlers under like a giant Hoover. But if you're of questionable sanity and want an even wilder experience, try riding sections of the turquoise maelstrom in an inflatable kayak. Guides will make sure you're up on wave patterns, ferrying, and how to swim the rapids in the very likely case you get dumped. Of course, you can always stick to the six-man raft, where you feel the joy (and see pine-covered banks, 300-foot-high white canyon walls, and granite spires) with relatively little terror. OUTFITTER: Orange Torpedo Trips, 800-635-2925, www.orangetorpedo.com PRICE: $3,000 WHEN TO GO: December DIFFICULTY: Strenuous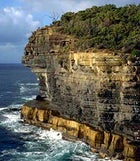 South-coast solitude: Australia's Tasmania

7. See the World from Behind Bars
Morocco / High Atlas Traverse
(New Trip) Pedal from the colorful markets of Marrakech to the loftiest peaks in North Africa, the High Atlas Range. This 15-day exploratory ride takes you over a 10,404-foot pass, between 13,000-foot peaks, and through mountains still inhabited by the Berber tribes that have lived here for centuries. OUTFITTER: KE Adventure Travel, 800-497-9675, www.keadventure.com WHEN TO GO: November PRICE: $1,945 DIFFICUTLY: Strenuous

New Zealand / Cycling on the South Island
Nowhere else in the world do velvety roads wind by such idyllic scenery. Sandwiched between ice-capped peaks and jagged coastlines, you'll pump up to six hours a day from the Tasman Sea to Queenstown, through old-growth forests, over a 3,000-foot pass, and past geysers and glaciers. OUTFITTER: Backroads, 800-462-2848, www.backroads.com WHEN TO GO: November-March PRICE: $3,398 DIFFICULTY: Moderate

Canada / Coast Mountain Crossing
COAST MOUNTAIN CROSSING Ten days of wilderness singletrack—need we say more? Starting on smooth mining trails near Tyax Lake, you'll crank up 6,500-foot ascents, into the heart of the Coast Range, before descending to the technical trails of British Columbia's western rainforests. Thirty- to 40-mile days are punctuated by nights spent stargazing from wilderness camps or soaking in hot tubs at historic B&Bs. OUTFITTER: Rocky Mountain Cycle Tours, 800-661-2453, www.rockymountaincycle.com WHEN TO GO: September PRICE: $2,495 DIFFICULTY: Strenuous

TRIP ENHANCER
Garmin eTrex Vista GPS
Soggy maps proving difficult to decipher? Break out the eTrex Vista GPS ($375; 800-800-1020). Better screen resolution (288X160), a more accurate WAAS signal, and downloadable maps from MapSource or Garmin (sold separately) let you use your paper version as emergency Wet-Naps. Just don't forget batteries.

8. Journey to the Ends of the Earth
Mongolia / Riding with the Eagle Hunters
Riding with the Eagle Hunters When Aralbai, your guide, honors you with a sheep's ear hors d'oeuvre, don't gag. You're in Mongolia for 11 days to learn traditions of the Kazakh eagle hunters, named for the hooded golden eagles they carry on their arms. Ride horses with the hunters by day; by night, sleep in a mud-brick cabin, dance to the sounds of the morin khuur (a two-stringed fiddle), and sip vodka, which will make that ear slide down nicely. OUTFITTER: Boojum Expeditions, 800-287-0125, www.boojum.com WHEN TO GO: November-January PRICE: $1,950 DIFFICULTY: Easy

Australia / Tasmania Trek
(New Trip) It's easy to become disoriented in Tasmania's Southwest National Park. The nearest settlement can be a week's walk away, trails often morph into muddy mangrove-covered slopes, and most of your companions are wallabies. So be sure to grab your map before the Cessna abandons your group and its 40-pound backpacks of food and gear near Melaleuca Lagoon. From there it's a ten-day, 55-mile hike along the South Coast Track, where you'll bask on deserted beaches, scramble up 3,000-foot passes, wade across tea-tree-stained lagoons, and weave through towering celery-top pines. OUTFITTER: Wilderness Travel, 800-368-2794, www.wildernesstravel.com WHEN TO GO: February 2003 PRICE: $2,495 DIFFICULTY: Strenuous

Mozambique / First Descent of the Lugenda River
(New Trip) The Yao of northern Mozambique have seldom seen foreigners and have certainly never seen your fancy fiberglass boat. This summer be the first to paddle kayaks down the Lugenda River. For two weeks and 700 miles you'll float the copper flatwater past the Yao's thatch-roofed huts, dense woodlands, iselbergs—gnarled rock spires poking out of the flat land—and around pods of hippos. Camp on islands scattered in the quarter-mile-wide river or along its banks under skies framed by ebony trees near the Niassa Reserve, home to 14,000 elephants. OUTFITTER: Explore, 888-596-6377, www.exploreafrica.net WHEN TO GO: June PRICE: $5,000-$7,000 DIFFICULTY: Strenuous

9. Paddle with the Whales
Argentina / On the Coast of Patagonia
Tourism is strictly regulated on the Argentine waters north of Patagonia's Valdés Peninsula, where nearly a third of the world's southern right whales breed. But you can skirt the rules and sea kayak with the 55-foot-long mammals by helping conduct a wildlife census. As you paddle between beach camps for ten days and a total of 60 miles, you'll watch female whales care for their calves and surface within feet of your kayak, while the males slap their flukes to get their mates' attention. You'll help guides count giant petrels, black-browed albatrosses, and some 40 other bird species. OUTFITTER: Whitney & Smith Legendary Expeditions, 403-678-3052, www.legendaryex.com WHEN TO GO: October, November PRICE: $3,250 DIFFICULTY: Moderate

Mexico / Circumnavigating Isla Carmen
(New Trip) Endangered blue whales more than five times as long as your kayak love to cruise past Isla Carmen in the Gulf of California looking for tasty crustaceans. Get close to the world's largest animals and be among the first to circumnavigate Carmen by sea kayak, paddling between six and eight miles per day for nine days. Along the way you'll also watch fin whales, snorkel with angelfish in 72-degree water, and search for rare blue-footed boobies. Spend nights camping in sheltered coves where volcanic rock juts into the sea. OUTFITTER: Sea Kayak Adventures, 800-616-1943, www.seakayakadventures.com WHEN TO GO: April PRICE: $1,350 DIFFICULTY: Moderate

Norway / Paddling the Svalbard Archipelago
In July and August, go where the whales go: the Svalbard Archipelago, 600 miles northwest of mainland Norway. Here you'll find 90- to 190-ton blues, 40-foot-long humpbacks, square-headed sperm whales, hundreds of walruses, auks, and kittiwakes—and 24-hour daylight to take it all in. Paddle a sea kayak ten miles a day for eight days through frigid 32-degree water along Svalbard's western coastline, returning each night to cozy cabins (polar bears make camping inadvisable) and spicy bacalau stew aboard a former Norwegian trawler. OUTFITTER: Tofino Expeditions, 800-677-0877, www.tofino.com WHEN TO GO: July, August PRICE: $8,000 (includes airfare from Tromsø, Norway) DIFFICULTY: Moderate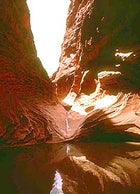 Step inside: another inviting nook off the Grand Canyon

10. Free Your Soul on a Pilgrimage
Tibet / To the Center of the Universe
May 26—the date Buddha was born, reached enlightenment, and died—is the day to visit Mount Kailas, a peak sacred to Buddhists, Jains, and Hindus. And Tibetan Buddhism expert Robert Thurman (yes, he's Uma's dad) is the man to go with. On this 28-day journey, you'll circumambulate 22,027-foot Kailas. For an authentic experience, prostrate yourself as you go. OUTFITTER: Geographic Expeditions, 800-777-8183, www.geoex.com WHEN TO GO: May PRICE: $8,085 DIFFICULTY: Strenuous

Spain / Biking El Camino de Santiago
Devout Christians have been walking the roads from the city of Burgos to the shrine of St. James, in the city of Santiago de Compostela, for more than a thousand years. Modern pilgrims can save their soles by making the 326-mile journey on a bike. You'll ride on dirt roads and trails up to 60 miles per day for nine days, stopping to sleep in small hotels and to explore Romanesque churches in villages along the way. Follow ancient tradition and pick up a rock (of a size proportionate to your sins) on day six, and carry it 1,200 feet before ditching it at the highest point on the Camino: 4,891-foot Foncebadón Pass. What, after all, would a pilgrimage be without a little suffering? OUTFITTER: Easy Rider Tours, 800-488-8332, www.easyridertours.com WHEN TO GO: May-July, September PRICE: $2,250 DIFFICULTY: Moderate
Peru / Sacred Sites of the Incas
In the tradition of their Incan ancestors, the Quechua people of southern Peru celebrate the June solstice at the foot of 21,067-foot Mount Ausungate, the spirit of animal fertility. Circumnavigate the holiest peak in the Cusco region on this 44-mile, high-altitude (12,000-foot-plus) trek, following ancient paths past grazing alpacas and Quechua villages. The 18-day trip also includes a four-day, 27-mile trek up the Inca Trail to Machu Picchu. OUTFITTER: Southwind Adventures, 800-377-9463, www.southwindadventures.com WHEN TO GO: May-September PRICE: $3,675-$4,525 DIFFICULTY: Strenuous

TRIP ENHANCER
NEC Versa DayLite Notebook PC
Kayak, Tent, or African bus: The 3.3 pound Versa DayLite ($2,499; 888-632-8701) goes where you'd never dream of hauling heavier laptops, and goes for seven hours on its battery. But the screen is the star; its significantly heightened contrast means easy readability under the harsh glare of, say, the Saharan sun.

11. Explore Majestic Canyons
USA / Arizona / Padding and Hiking the Grand Canyon
Floating 235 miles through the 6,000-foot-deep Grand Canyon on its storied waters is a once-in-a-lifetime experience (unless you have an in with the permit office, which is doubtful). On this 13-day trip you'll hit all the raging Class IV+ rapids and have ample time to hike and boulder in the side canyons, play under 125-foot waterfalls, explore Anasazi granaries, and swim in the calcium carbonate-tinted bright-blue pools at Havasu Creek. OUTFITTER: Outdoors Unlimited, 800-637-7238, www.outdoorsunlimited.com WHEN TO GO: May, September PRICE: $2,795 DIFFICULTY: Moderate

Peru / Whitewater Rafting Colca Canyon
The reward for threading through 40 miles of SUV-size boulders on southern Peru's twisting Class V Colca River—beyond the rush of making it out alive—is the rare view of soaring black condors against the canyon's 11,000-foot walls. But don't look up too much. The run demands deft maneuvering in paddle rafts. An added boon on this eight-day trip are the abundant natural springs. Soak in the hot ones; drink from the cold ones. OUTFITTER: Earth River Expeditions, 800-643-2784, www.earthriver.com WHEN TO GO: July PRICE: $2,900 DIFFICULTY: Strenuous

Mexico / Trekking in Copper Canyon
Hike through four biotic zones while dropping 6,000 feet from rim to floor in Chihuahua's Copper Canyon. This ten-day trek starts on a cool plateau of ponderosa pine and Douglas fir. You'll descend on paths used for centuries by the Tarahumara Indians, through piñon pine and juniper to reach arid slopes and agave cacti. Lower still, enter the subtropics, where parrots squawk in mango trees outside your tent. OUTFITTER: Adventures Abroad, 800-665-3998, www.adventures-abroad.com WHEN TO GO: February-March, October-December PRICE: $1,590 DIFFICULTY: Moderate

12. Save an Endangered Species
Mongolia / In Search of the Snow Leopard
Journey Mongolian-style across the golden steppes and 12-mile-long sand dunes of the Gobi Desert as you help biologists find the nearly mythical snow leopard in its native habitat. You'll sleep in yurts as you travel by camel, horse, and four-wheeler south from Ulan Bator for 11 days. Drink fermented mare's milk with nomadic tribesmen before scouring the wild southeastern fringe of the Gobi, searching for malodorous leopard markings: The elusive cats spray the same spots for generations. OUTFITTER: Asia Transpacific Journeys, 800-642-2742, www.southeastasia.com WHEN TO GO: September PRICE: $5,895 DIFFICULTY: Easy to moderate

U.S. Virgin Islands / Tracking Leatherback Turtles
Heroic beachcombing? Absolutely, at least along the southwest shore of St. Croix, where the Sandy Point National Wildlife Refuge hosts a slew of endangered leatherback turtles and one very successful conservation team. For ten days, live in airy beachside cottages and walk the two-mile white-sand shores, helping resident biologists measure nests and count hatchlings as the newborns struggle toward the warm Caribbean. OUTFITTER: Earthwatch Institute, 800-776-0188, www.earthwatch.org WHEN TO GO: April-July PRICE: $1,895 DIFFICULTY: Moderate

Suriname / Paddling with Giant Otters
(New Trip) This former Dutch colony contains some of the most pristine tropical rainforest in the world and offers the best chance to see—and help save—some of the 3,000 or so endangered giant otters still left in the wild. For eight days, paddle in dugout canoes with biologists and natives in Kaburi Creek, a favored otter habitat in central Suriname (and home to kaleidoscopic macaws and parrots). Sleep in hammocks on the shore and canoe to "otter campsites" in this pilot project to count and study the friendly six-foot-long animals. OUTFITTER: Oceanic Society, 800-326-7491, www.oceanic-society.org WHEN TO GO: September PRICE: $2,390 (includes airfare from Miami) DIFFICULTY: Moderate

F-stop and go: fishing nets in Vietnam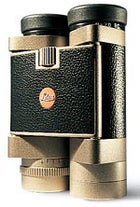 13. Master the Art of the F-Stop
Cuba / Vision and Discover in Havana
Here's your shot at playing globetrotting photojournalist. You'll spend six mornings discussing theory, history, and technical concerns with your instructor, New York-based commercial and fine-art photographer Stacy Boge, at the Maine Photographic Workshops' Cuba headquarters, formerly a 19th-century convent. In the afternoons she'll set you loose to photograph historic forts, artisans at the craft market, and the wizened faces of Old Havana with a bilingual teaching assistant and guide. Lab crews develop your film nightly, so it's ready for next-day critiques and slide shows. OUTFITTER: The Maine Photographic Workshops, 877-577-7700, www.theworkshops.com WHEN TO GO: February, March PRICE: $1,495 DIFFICULTY: Easy

Vietnam and Laos / That Luang Festival
With photo opportunities that include sacred wats, limestone-spired islands, bustling markets, and numerous saffron-robed monks and nuns—plus acclaimed photographer Nevada Wier as your guide—you can't help but take a few incredible shots. In Vietnam, you'll sea kayak in Ha Long Bay and mingle with people of the Hmong and Dao hill tribes in the Tonkinese Alps; in Laos, you'll cruise the Mekong River in a junk and watch a candlelight procession in Vientiane, the capital city, as thousands of Buddhists celebrate the annual That Luang Full Moon festival. OUTFITTER: Mountain Travel Sobek, 888-687-6235, www.mtsobek.com WHEN TO GO: November PRICE: $4,400 DIFFICULTY: Easy
USA / Midway Atoll / Avian Images
The bird-to-human ratio on this U.S. naval base turned wildlife refuge—which lies 1,320 miles northwest of Honolulu—is an astonishing 8,000 to 1. Spend seven days with photography instructor Darrell Gulin and you'll shoot black-footed albatross in the island's lush interior one day and backward-flying red-tailed tropic birds on a beach the next. Your base: a comfy (really!) suite in the renovated naval officers' quarters—Midway's only accommodations. OUTFITTER: International Wildlife Adventures, 800-593-8881, www.wildlifeadventures.com WHEN TO GO: April-May PRICE: $3,295 DIFFICULTY: Easy

14. Ski Infinite Backcountry
USA / Wyoming / Teton Crest Traverse
It's America's Haute Route, cowboy style (no chalets). Hone your winter-camping skills after skinning 1,700 feet from Teton Pass to 9,100-foot Moose Creek Pass, with views into more than 400,000 acres of wilderness. Camp here for three nights, skiing the varied terrain of the Alaska Basin, before your 13-mile descent through Teton Canyon. OUTFITTER: Rendezvous Ski and Snowboard Tours, 877-754-4887, www.skithetetons.com WHEN TO GO: April PRICE: $825 DIFFICULTY: Strenuous

Europe / The Continent's Best Powder
Western Europe's off-piste wonderland has a dirty little secret: unreliable snow. But Gary Ashurst—of La Grave, France, by way of Idaho—won't tolerate it. Meet him and his Mercedes van in Geneva; he'll take you to the best powder around—wherever that is at the moment. Staying in B&Bs or chalets, you'll spend seven days carving the chutes of the Cerces, jump-turning down tight couloirs in the Dolomites, or reveling in another one of Gary's always-snowy stashes. OUTFITTER: Global Adventures, 800-754-1199, www.globaladventures.net WHEN TO GO: January-April PRICE: $1,600 DIFFICULTY: Strenuous

USA / Alaska / Peaks of the Chugach
(New Trip) Welcome to the middle of nowhere. After the plane lands, settle into your base-camp hut on Matanuska Glacier and take a lesson in glacier safety. Then spend ten days exploring every crevasse, serac, and untouched blanket of snow between you and your goal: the 10,000-foot summits of the Scandinavian Peaks. OUTFITTER: Colorado Mountain School, 888-267-7783, www.cmschool.com WHEN TO GO: April PRICE: $1,800 DIFFICULTY: Strenuous

TRIP ENHANCER
Leica Trinovid BCA Binoculars
Leica's nine-ounce glasses ($429; 800-877-0155) are compact enough to slip elegantly into a pocket, but they offer 10X magnification coupled with superior optics that sharpen contrast on objects 1,000 feet away, all in a package that doesn't scream "tourist."

15. Take an Epic Trek
Nepal / Jugal Himal Exploratory
Get off the teahouse circuit (and, let's hope, the path of Maoist insurgents) on this 23-day exploratory trek through the Jugal Mountains of Langtang National Park, about 75 miles west of Mount Everest. Starting in the Balephi Khola Valley, trek up to eight hours a day among rhododendrons and banana trees, following shepherd trails to two delphinium-fringed lakes at 17,000 feet. OUTFITTER: World Expeditions, 888-464-8735, www.weadventures.com WHEN TO GO: October-November PRICE: $3,120 DIFFICULTY: Strenuous

Bhutan / In the Shadow of the Goddess
Your ultimate destination is 23,997-foot Chomo Lhari, the "Mountain of the Goddess." But, like life, this trek's not about the destination, it's about the journey: You'll hike seven miles per day (average daily elevation gain: 2,000 feet) through western Bhutan's Paro Valley on an ancient trading path that winds through thousand-year-old villages, fields of blue poppies, and pastures filled with grazing yaks. Camp in meadows and share the trail with caravans bringing salt, tea, and Chinese silk to Paro on this 70-mile, out-and-back route. OUTFITTER: Asia Transpacific Journeys, 800-642-2742, www.southeastasia.com WHEN TO GO: March, September PRICE: $4,395 DIFFICULTY: Moderate

Russia / Hgih-Altitude Altai
Storybook adventure at its finest: Be on the lookout for wolves, lynx, eagles, and the rare snow leopard by day; by night camp at the base of 10,000-foot peaks named Beauty, Fairy Tale, and Dream. On this challenging 65-mile trek in the Altai Mountains, in one of the most remote regions of Siberia, you'll cover eight to 12 miles per day, hiking through cedar-forested valleys along the roaring Chuya River and ascending to glacier-fed lakes, before heading back to civilization—and we mean civilization. The Altai has been inhabited for hundreds of thousands of years.OUTFITTER: Mir Corporation, 800-424-7289, www.mircorp.com WHEN TO GO: July-August PRICE: $2,395 DIFFICULTY: Strenuous

The dog days of Greenland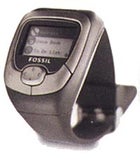 16. Get Culture Shocked
Central African Republic / Tracking with Pigmies
(New Trip) Put down your cell phone, pick up a spear, and spend five days in Dzanga-Ndoki National Park fully immersed in the Pygmy way of life. You'll bushwhack through remote rainforests in the southwest Central African Republic, helping hunt for small antelope, track lowland gorillas and elephants, and collect medicinal herbs like Carcinia punctatam (it battles the runs). At night, retire to comfortable bungalows on stilts perched along the Sangha River, near the Pygmies' village. OUTFITTER: Wilderness Travel, 800-368-2794, www.wildernesstravel.com WHEN TO GO: November PRICE: $4,695 DIFFICULTY: Moderate

Ecuador / The Magic of the Shamans
See your troubles revealed in the entrails of dissected guinea pigs and enjoy other, equally drastic healing measures (like being thwapped by twigs) on this ten-day visit with Ecuadoran shamans. You'll sleep in locals' huts and travel by car, canoe, and foot to three spiritually distinct regions. Before heading into the Andes, visit the Amazon, where shamans venture to the underworld on the wings of ayahuasca, a natural hallucinogen—sorry, audience participation is discouraged. OUTFITTER: Myths and Mountains, 800-670-6984, www.mythsandmountains.com WHEN TO GO: March, July PRICE: $1,895 DIFFICULTY: Moderate

Vietnam / Ethnic Explorer
Motorcycle into the hills of north Vietnam and meet the Flower Hmong in their rainbow head wraps or get lost in a chicken-filled market. Then park the bike for a three-day scramble up 10,312-foot Mount Fan Si Pan, with a local guide who smells his way up the route. OUTFITTER: Wild Card Adventures, 800-590-3776, www.awildcard.com WHEN TO GO: Year-round PRICE: From $1,600 DIFFICULTY: Moderate

17. Go Polar
Greenland / Dogsledding Across Polar Tundra
Travel the Arctic with the in crowd. Join explorer Paul Schurke on his annual Polar Inuit spring trip, accompanied by Inuit hunters who happen to be descendants of Americans Robert Peary and Matthew Henson, arguably the first men to reach the North Pole. You'll snow camp in ten-degree temperatures for 14 days and dogsled the snowy alien landscape for 300 miles over sea ice on coastal fjords and Arctic tundra. OUTFITTER: Wintergreen Dogsled Lodge, 800-584-9425, www.dogsledding.com WHEN TO GO: April PRICE: $6,000 (includes round-trip airfare from Resolute, Canada) DIFFICULTY: Moderate

Sweden and Norway / Reindeer Packing in the Arctic
Welcome to a slice of polar paradise: With domesticated reindeer to do the heavy lifting and carrying, indigenous Saami guides will lead you for four days and 35 miles through the alpine birch forests and tundra of Arctic Sweden until you reach the Tys Fjord at the Norwegian Sea. There you'll swap hiking boots for sea kayaks and paddle 58 miles of Norway's Salten Coast, exploring lush fjords, camping on beaches, and fishing for arctic trout. OUTFITTER: Crossing Latitudes, 800-572-8747, www.crossinglatitudes.com WHEN TO GO: August PRICE: $1,900 DIFFICULTY: Moderate

Antarctica / Scuba Diving Under Ice
You may have explored the wrecks off Palau and swum with whale sharks off South Africa, but until you've submerged yourself under the Antarctic ice pack, you haven't really scuba dived. Journey on a Russian icebreaker to the Antarctic Peninsula and for 13 days don a drysuit, hood, and a freezeproof regulator, and plunge into a frigid world of surreal rewards. The diffuse light and 32-degree water are home to spindly pink starfish, sea hedgehogs, and sea butterflies. Just don't let the ice, in infinite shades of blue, distract you from the roving leopard seals. OUTFITTER: Forum International, 800-252-4475, www.foruminternational.com WHEN TO GO: February, March PRICE: $4,890-$6,340 DIFFICULTY: Strenuous

TRIP ENHANCER
Fossil Wrist PDA Watch
Don't tote your PDA around the world, wear it. Fossil's wristwatch ($145; 800-969-0900) uses an operating system developed in collaboration with Palm to let you zap 1,100 contacts with addresses or 800 appointment memos from your PDA into its stylish little self. Added bonus: it also tells time.

18. Stay Alive!
Peru / Learn to Thrive in the Amazon
Failing economy got you feeling the need to sharpen your survival skills? Let Peruvian survivalists show you how to stun fish, start a fire in the waterlogged forest, repel mosquitoes (by smearing yourself with squished termites), and treat ailments like a venomous snakebite. Eating juicy beetle grubs is optional on this seven-day trip in northeast Peru's Tamshiyacu-Tahuayo Reserve, but once you've tried them, stomaching a bear market seems easy. OUTFITTER: Amazonia Expeditions, 800-262-9669, www.perujungle.com WHEN TO GO: Year-round PRICE: $1,295 DIFFICULTY: Easy

Costa Rica / Survival Trekking in the Osa Peninsula
Get a taste of Special Ops action when you spend ten days in the Costa Rican rainforest with former Special Forces veterans, who teach you survival basics and throw in a little fun to boot. Lessons in shelter building, foraging, and wilderness first aid are mixed with beach trekking, diving, and wildlife watching on the biodiverse Osa Peninsula. OUTFITTER: Specops, 800-713-2135, www.incredible-adventures.com WHEN TO GO: April, July PRICE: $3,495 DIFFICULTY: Moderate

Namibia / Forage and Hunt with Nomads
The barren Namibian prairie may seem like a wasteland, but after six days with the nomadic Ju'hoansi bushmen, you'll see it as a bountiful Eden. Learn to make arrow-tip tranquilizers used to stun and kill impala; help gather roots, wild fruits, and the sweet sap of the acacia tree. Back at your mobile camp, the tribesmen may treat you to an evening of music. OUTFITTER: Baobab Safari Co., 800-835-3692, www.baobabsafaris.com WHEN TO GO: April-October PRICE: $3,100 DIFFICULTY: Easy

Silent as stone: Angkor ruins in Cambodia

19. Swim with Sharks
Costa Rica / Live-Aboard Off Cocos Island
Bring courage and an empty logbook. With ten days on the live-aboard Okeanos, you'll need plenty of room to record all the scalloped hammerhead and reef sharks that swim by on nearly every dive. Dry out with an optional trekking excursion on lush, 18-square-mile Cocos. OUTFITTER: International Adventures Unlimited, 800-990-9738, www.intladventures.com WHEN TO GO: Year-round PRICE: $2,995 DIFFICULTY: Moderate

South Africa / The Big Five Dive
Even if you feel safe on the three days you're inside a steel cage watching great whites, your ten free dives could be a little nerve-racking, and this is one time you won't want to chum the water. On this 12-day, hotel-based trip on South Africa's northeast coast, you'll see ragged-tooth, hammerhead, and bull sharks in their natural habitat—aka hunting grounds. OUTFITTER: EcoVentures Nature Tours and Travel, 800-743-8352, www.ecoventures-travel.com WHEN TO GO: July, September PRICE: $3,900 DIFFICULTY: Moderate
Galápagos Islands / Cruising on the Sky Dancer
(New Trip) The hardest part about your eight days on the Sky Dancer will be resurfacing—and not because the 24-person live-aboard is anything less than first-class. No, it's that the white-tipped, whale, and Galápagos sharks will have you jonesing for your scuba tank all hours of the day, as will the gigantic manta rays that swarm here in Darwin's playhouse. OUTFITTER: Ecoventura, 305-262-6264, www.ecoventura.com WHEN TO GO: Year-round PRICE: $2,895 DIFFICULTY: Easy

20. Pursue Lost Horizons
USA / Utah / Rock Art and Archaeology in the Escalante Outback
Archaeologist Don Keller, who's scoured Escalante National Monument's backcountry for the past decade, has uncovered numerous ancient petroglyphs, but many of his finds remain undocumented. Join Keller this spring, hiking for nine days, three of which are spent photographing and mapping 4,000-year-old Anasazi and Fremont rock-art panels. OUTFITTER: Southwest Ed-Ventures, 800-525-4456, www.sw-adventures.org WHEN TO GO: April PRICE: $1,250 DIFFICULTY: Moderate

USA / Hawaii / Multi-Island Hike
There's a lot more to Hawaii than Sex Wax and surf gods: Poke around the Pu'u Loa Petroglyphs on the Big Island, taro terraces on Oahu (both of which have been around since a.d. 500), and the ancient Hawaiian heiau (temples) on Kauai and you'll feel like a hand fresh off Captain Cook's Endeavor. But fear not, this custom seven-day camping and hiking trip is flush with the hedonistic pleasures for which Hawaii is famous: soaking under tropical waterfalls, sunning on secluded white sand beaches, and snorkeling with dolphins and sea turtles. OUTFITTER: Hawaiian Islands Eco-Tours, 866-445-3624, www.hikeoahu.com WHEN TO GO: Year-round PRICE: $895 DIFFICULTY: Easy to moderate

Cambodia and Vietnam / Discover Ancient Ruins
Spend hours exploring the 12th-century temples of Angkor Thom, Angkor Wat, and Ta Prohm, the Hindu centerpieces of the Khmer kingdom, on this four-day trip to the Angkor ruins—the front end of an 11-day cycling tour through Vietnam. When the heat becomes unbearable, lounge by the pool at the Grand Hotel d'Angkor, a French colonial palace with all the touches of early-20th-century Indochina: wicker chairs, lazily swirling fans, and teak beds. OUTFITTER: Butterfield & Robinson, 800-678-1147, www.butterfield.com WHEN TO GO: October-April PRICE: $2,250 (Vietnam costs an additional $5,450) DIFFICULTY: Easy

TRIP ENHANCER
Olympus C-700 Digital Camera
This featherweight digicam ($699; 888-553-4448) has two megapixels' resolution with a 10x optical zoom and a 27x digital zoom that outfocuses anything in its class. If you're lost, use the images in the view screen as a visual breadcrumb trail.

21. Behold the Wonders of the Cosmos
Canada /Northern Lights
Nowhere else on the planet do the northern lights have more pizzazz than in Churchill, Manitoba, and this year, they'll be at their best: Scientists are expecting great solar storms, meaning that for four nights you'll likely see flaming oranges, streaks of deep blue, and patches of magenta over the early-spring subarctic skies. Days are spent dogsledding and watching for polar bears near your lodge in Churchill. OUTFITTER: Natural Habitat Adventures, 800-543-8917, www.nathab.com WHEN TO GO: February, March PRICE: $2,795 DIFFICULTY: Easy

USA / Colorado / Anasazi Sun Calendars
(New Trip) Eight hundred years ago, the Anasazi hailed the winter solstice using rocks and shadow tricks. You can still watch the shadows dance, but only on December 22 will the sun be perfectly positioned to cast the dagger-shaped shadows onto the heart of spiral petroglyphs. From your B&B base camp in Cortez, Colorado, you'll spend a week day hiking in Ute Mountain Tribal Park—home to more than 20,000 protected archaeological sites. OUTFITTER: Southwest Ed-Ventures, 800-525-4456, www.sw-adventures.org WHEN TO GO: December PRICE: $1,395 DIFFICULTY: Easy

Australia / Total Eclipse Adventure
The Australian outback is your front-row seat for the 2002 total solar eclipse. You'll be awed by the shimmering lights that dance on the edge of the darkened sun—a phenomenon caused by sunlight shining through the moon's valleys. But the events leading up to the big show are nearly as spectacular: six days diving from a live-aboard in the Great Barrier Reef and three days of hiking in the Cape York rainforest. OUTFITTER: Outer Edge Expeditions, 800-322-5235, www.outer-edge.com WHEN TO GO: December PRICE: $3,500 DIFFICULTY: Easy

Grin and bear it: an Alaskan grizzly's smile, frozen on film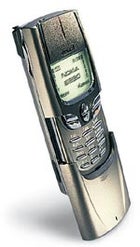 22. Jump Down the Food Chain
USA / Alaska / Grizzlies of Coastal Katmai
Your expedition leader, naturalist and photographer Matthias Breiter, will tell you to bring your good camera, and for good reason. The first day, you'll see puffins, sea lions, and bald eagles while kayaking Kodiak Island's jagged shore. On day two you'll meet your base camp: a research tugboat christened The Grizzly Ship. And for the next three days, you'll cruise the Katmai coast, where thousand-pound grizzlies dig for clams. The brave can venture ashore in a Zodiac. The foolish can snap close-ups. OUTFITTER: Natural Habitat Adventures, 800-543-8917, www.nathab.com WHEN TO GO: June PRICE: $4,695 DIFFICULTY: Easy

Uganda / Primate Safari
You hear a wild mountain gorilla—the largest primate on earth—long before you see it: The territorial scream of the 500-pound beast is bone-chilling. After five days in plush safari camps while exploring chimp-thick Kibale and Queen Elizabeth National Parks, machete your way into the Impenetrable Forest of Bwindi National Park and spend two days tracking your huge, hairy distant cousins. OUTFITTER: Mountain Travel Sobek, 888-687-6235, www.mtsobek.com WHEN TO GO: January-September PRICE: $5,150 DIFFICULTY: Moderate

Brazil / Pantanal Jaguars
Ride horseback, boat, and hike into the steamy Pantanal floodplain in southwest Brazil, home to the highest concentration of wildlife in South America, to find the largest jaguars in the world. For nine days, you'll help count the stealthy cats with motion-triggered cameras and scat and paw-print surveys, and stay at a comfy research lodge. OUTFITTER: Earthwatch Institute, 800-776-0188, www.earthwatch.org WHEN TO GO: February, March, July, August PRICE: $2,195 DIFFICULTY: Moderate

23. Gallop Through the Surf
USA / California / Redwood Coast Ride
Survey the Mendocino Coast from the back of a regal Arabian or Russian Orlov cross. You'll gallop along windswept Ten Mile Beach, atop oceanside bluffs, and through dense redwood forests. Where else can you fill your canteen at a mineral spring by day and sip cabernet in hot tubs at an oceanfront hotel by night? Welcome to northern California. OUTFITTER: Equitours, 800-545-0019, www.ridingtours.com WHEN TO GO: May-October PRICE: $1,995 DIFFICULTY: Moderate

Greece / Aegean Sea Trail Ride
Trot from inn to inn and taverna to taverna for six days and 90 miles around the Pelion peninsula, 200 miles north of Athens. You'll stuff yourself silly with feta and phyllo and sip your share of ouzo at every stop, so be happy the sure-footed horses are accustomed to the rugged landscape. From Katigiorgis on the Pagasetic Gulf, cross 3,000-foot mountains on old mule trails, then descend to the Aegean Sea, where you'll canter on the beaches, and plunge—with your horse—into the warm surf. OUTFITTER: Cross Country International, 800-828-8768, www.equestrianvacations.com WHEN TO GO: April-May, October PRICE: $1,430 DIFFICULTY: Moderate

Venezuela / Galloping the Beaches of Macanao Peninsula
Ride, siesta, ride. Repeat. This will be your blissed-out routine for three days as you explore the pocket beaches, rocky points, and cactus forests of Isla Margarita, off the northern coast of Venezuela. On the island's undeveloped Macanao Peninsula, gallop into the waves, camp on the beach, and afterward part ways with your beloved steed. For the last four days, fly to famous 3,212-foot Angel Falls on the mainland, and then on to the island of Los Roques to snorkel among exotic corals and rainbow parrotfish in the national park. OUTFITTER: Boojum Expeditions, 800-287-0125, www.boojum.com WHEN TO GO: January, November, December PRICE: $2,175 DIFFICULTY: Easy

24. Cast Away in Paradise
USA / Idaho / The Middle Fork of the Salmon
Few fishing spots nourish the ego like the Middle Fork of the Salmon, where even beginners can catch (and release) 30 fish a day. Raft on Class III water for five days and 60 miles in the Frank Church River of No Return Wilderness, fishing with guides from your boat and camping on sandbars—many near hot springs—at night. OUTFITTER: Middle Fork Wilderness OUTFITTERs, 800-726-0575, www.idahorapids.com WHEN TO GO: June-September PRICE: $1,790 DIFFICULTY: Easy

Canada / The Miramichi
While 80 percent of North America's Atlantic salmon spawn in the 55-degree waters of New Brunswick's Northwest Miramichi River, they're persnickety bastards when it comes to biting on flies. Spend five days outsmarting them on water near your farmhouse post—the Smoker Brook Lodge—using flies you tie each evening under the tutelage of master Jerome Molloy. OUTFITTER: Smoker Brook Lodge, 866-772-5666, www.smokerbrook.com WHEN TO GO: May-October PRICE: $1,500 DIFFICULTY: Easy

New Zealand / The Rangitikei
Fly-fishing indeed: Access the North Island's Class I-III Rangitikei River by helicoptering to its headwaters, then pile into a three-man raft and spend five days casting for gluttonous 16-pound rainbows. Camp on the river's grassy banks and hike to rich side veins where the "flies" trout prefer are plump field mice. OUTFITTER: Best of New Zealand Flyfishing, 800-528-6129, www.bestofnzflyfishing.com WHEN TO GO: October-May PRICE: $2,500 DIFFICULTY: Moderate

25. Break On Through to the Other Side
North Pole / Journey to the Bottom of the Sea
(New Trip) Your mission: to be the first team to reach the ocean floor at 0 degrees latitude, 0 degrees longitude, in two 18-ton submersibles. For seven days, your nuclear icebreaker slices through the Arctic Circle. Once at the pole, you'll spend eight hours descending 14,500 feet. OUTFITTER: Quark and Deep Ocean Expeditions, 800-356-5699, www.quarkexpeditions.com WHEN TO GO: September 2003 PRICE: $65,950 DIFFICULTY: Moderate

The World / Mysteries of the Earth by Private Jet
The Jules Verne experience! Only, swap the French sidekick for four world-renowned scientists, the balloon for a deluxe 757, and 80 days for 25. Taking off from Miami, touch down first in Manaus, Brazil, then fly westward for a dance with Upolu Islanders in Samoa, whisk across the International Date Line (crikey, we've lost a day!) to dive the Great Barrier Reef, go on safari in Nepal's Royal Chitwan National Park, hoof it in the Serengeti, the Seychelles, the Canary Islands, and…isn't it about time for cocktails? OUTFITTER: American Museum of Natural History Discovery Tours, 800-462-8687, www.amh.org/programs/discotours WHEN TO GO: March PRICE: $36,950 DIFFICULTY: Easy

Space / Suborbital Space Flight
(New Trip) Train at a custom-built, U.S.-based spaceport for four days, reviewing the details of your reusable launch vehicle (RLV) and perfecting simulated-zero-gravity back flips in the hull of a cargo plane that's nose-diving from 35,000 feet. Then it's off to suborbital space (that's 62 miles up) for ten minutes of weightlessness with a nice view of your native planet. OUTFITTER: Space Adventures, 888-857-7223, www.spaceadventures.com WHEN TO GO: 2005, pending development of the RLV PRICE: $98,000 (includes leather flight jacket and space suit) DIFFICULTY: Moderate