Where the Wild Things Go
The United States of Adventure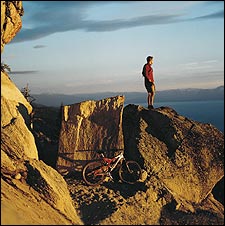 Andy Anderson
Heading out the door? Read this article on the new Outside+ app available now on iOS devices for members! Download the app.
Load up the duffels and crank up the campstove—we've handpicked 21 superdeluxe backcountry sites, accessible only by foot, bike, boat, horse, or bush plane. Want more? We scout 18 other locales from Alaska to Appalachia, round up a wagonload of sweet gear, and show you how to stage four-star meals alfresco.


What? You want grocery money, too?



SEA-KAYAK a Gulf Coast wilderness island



FLY INTO a private Idaho


CLIMB above Las Vegas



HIKE the virgin South


HORSEPACK hidden Navajo canyons



CANOE Ontario's secret lakes



BIKE the heart of the Continental Divide



PLUS:

The Gear to Get You There in Style



Camp-Cooking Secrets of a French Chef




Sea-Kayak: The rock-and-glide of open-water kayaking meets THE SWEET SOLITUDE OF UNTRAMMELED SHORELINE. We found your paddling paradise in Florida—plus perfect water in Alaska and Maine.

Hauling onto the South Shore of Florida's little St. George Island

DREAM PICK
Little St. George Island, Florida
THE PITCH After a long day of paddling, coast to an uninhabited island and toss your tent beneath palm trees on a stretch of white sand licked by water the color of lapis lazuli. If it's hard to imagine this is North Florida, that's because this thin, nine-mile-long barrier island separating Apalachicola Bay from the Gulf of Mexico is an anomaly—one of the only island wilderness preserves on the Gulf Coast on which you can camp. Cast for speckled trout and redfish in the bay before breakfast. After lunch, explore the dunes and try spotting some of the island's 200-plus species of birds. As the sun sets, grab a bottle of merlot and hike the southern shore to the recently renovated 1850s St. George Lighthouse.
BETA Put in at the marina on St. George Island, 80 miles southwest of Tallahassee. Paddle west along the island's north shore for eight miles. Cross Sikes Cut and continue another nine miles to the western tip of Little St. George. Check in with Apalachicola National Estuarine Research Reserve (ANERR) at 850-653-8063 for camping information. No fees or permits required.
PRIME TIME April, October
RESOURCES For general info: ANERR. For guided trips: Journeys of St. George Island, 850-927-3259, www.sgislandjourneys.com.



PLAN B
Resurrection Bay, Alaska
THE PITCH You'd think that Thumb Cove—a protected pebble-and-sand beach ringed by three hanging glaciers and offering rugged hiking, primo salmon fishing, and two state-owned log cabins for rent—would be hard to get to. It isn't. From Seward, a port town on the Kenai Peninsula, 128 miles south of Anchorage, it's a challenging nine-mile paddle across Resurrection Bay from your put-in at Lowell Point. Glide past waterfalls and mussel-noshing otters near Tonsina Creek before setting up camp at Caines Head State Recreation Area. Now stretch your legs with the mile hike up to Fort McGilvery, an abandoned WWII-era fortress carved into the hill.
RESOURCES For info: Department of Natural RESOURCESat Morgan's Landing, 907-262-5581, www.dnr.state.ak.us. For boat rentals and guided trips: Sunny Cove Sea Kayaking Company, 800-770-9119, www.sunnycove.com.


OR TRY
Isle au Haut, Maine
THE PITCH Most folks still get to rural Isle au Haut by mail boat, but kayaking is the more admirable way to reach this seven-square-mile island, 60 percent of which is part of Acadia National Park. Paddle due south four and a half miles from Stonington, Maine, hugging the islands of Merchant Row for protection as you cross Penobscot Bay. Aim for Duck Harbor, which offers shelter in the form of five sturdy lean-tos. Once you've established your Camp au Haut, take your pick of activities: Hike the four miles to Robinson Lighthouse, scale the island's six gentle mountains, or explore dozens of surrounding islands, like York, whose only inhabitants are sheep.
RESOURCES For info: Acadia National Park, 207-288-3338 (call well in advance; permits go quickly), www.nps.gov/acad. For guided trips: Granite Island Guide Service, 207-348-2668, www.graniteislandguide.com.

Crux Gear
Bending Branches' Sun Shadow Evening kayak touring paddle ($155; 715-755-3405, www.bendingbranches.com) is a two-piece work of art carved from basswood, maple, cherry, butternut, black willow, and alder—almost as beautiful as your surroundings.


Fly In: It's simple. A ONE-HOUR FLIGHT EQUALS A DAY BY CAR, A WEEK BY BIKE, OR A MONTH ON FOOT. Sure makes an airtight case for the air-assisted outing.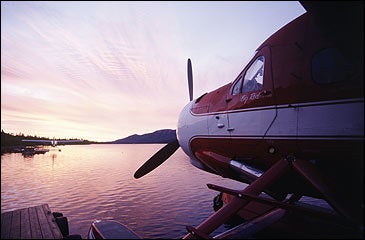 DREAM PICK
Wilson Bar, Idaho
THE PITCH Buzz the airstrip at least once before your final approach into Wilson Bar, a remote canyon fly-in on the banks of the Salmon River in central Idaho's Nez Perce National Forest: The landing—a skinny turf strip bracketed by 3,000-foot granite escarpments—leaves little room for error, and elk have been known to graze on the runway. Pitch your tent along the grassy banks, shaded by 75-foot lodgepole pines and painted with flowering lilacs. Here, next to the massive Frank Church- River of No Return Wilderness, the only signs of human habitation are a crumbling root cellar and a few rusted machinery parts—relics of a Depression-era prospecting claim. Cast for cutthroat and steelhead, bushwhack to gin-clear swimming holes, or scramble up the steep canyon slopes for huge, wild views of the solitude that surrounds you.
BETA Wilson Bar is about 30 minutes by air northeast of McCall, Idaho. Pilots can hone their backcountry landing skills through McCall Mountain Canyon Flying School, 208-634-1344, www.mountaincanyonflying.com. No permits required.
PRIME TIME July-August
RESOURCES For general info: Nez Perce National Forest, 208-983-1950, www.fs.fed.us/r1/nezperce. For maps: Galen Hanselman's Fly Idaho! ($40; 800-574-9702, www.flyidaho.com). For charters: McCall Air, 800-992-7137, www.mccallaviation.com.

PLAN B
Punta San Francisquito,
Baja, Mexico
THE PITCH There are two ways to get to Punta San Francisquito, an isolated spit halfway down Baja's east coast: Drive 60 miles of wretched, washboard dirt road south from Bahía de los Angeles, or touch down on San Francisquito's runway, only a few feet from the Sea of Cortez and just over an hour from San Diego. Easy choice. Pay camping is fair game anywhere on this idyllic sweep of beach, and the simple but homey Punta San Francisquito Resort rents thatch-roofed cabanas and serves up ceviche de pulpo (octopus) and grilled lobster.
RESOURCES For charters: Lundy Air, in San Diego, 800-574-9702, www.lundyair.com. For maps: Galen Hanselman's Air Baja! ($50; 800-574-9702, www.flyidaho.com). For info: Punta San Francisquito, 011-52-6681-0709.

OR TRY
Twin Lakes, Alaska
THE PITCH The water's your runway at Twin Lakes, a spectacular backcountry base camp 140 air miles southwest of Anchorage in little-visited Lake Clark National Park. There are no roads to the park and its more than four million acres of trailless tundra, dense coastal forests, and glacial tarns, so you'll need to hop a float plane to your camp beneath the ragged summits of the Chigmit Mountains. Set up along the lakeshore and spend days scouting for caribou and red fox along the rolling, dwarf-birch-covered slopes, or fishing for plump grayling on the wild and scenic Chilikadrotna River.
RESOURCES For charters: Iliamna Air Taxi, 907-571-1248. For guided trips: Alaska Wildtrek, 907-235-6463, www.alaskawildtrek.com. For info: Lake Clark National Park and Preserve, 907-781-2218, www.nps.gov/lacl.

Crux Gear
Stranded? Unspool the antenna coiled inside BREITLING's EMERGENCY MISSION wristwatch to BROADCAST a distress signal that can travel up to 220 nautical miles. It keeps pretty good time, too. ($3,975; 203-762-1180, www.breitling.com)

Climb: LOOK UP: You've got your work cut out for you. Now LOOK AROUND YOU: You're in the perfect camp for the vertically inclined.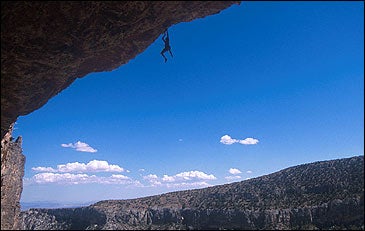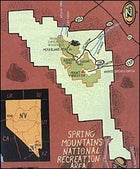 DREAM PICK
Spring Mountains National Recreation Area, Nevada
THE PITCH More than a mile above the burning sands of Las Vegas, a lush wilderness of tilted limestone peaks stands draped in bristlecone and ponderosa pines: 316,000-acre Spring Mountains National Recreation Area. Settle in at the old Boy Scout camp near Cold Creek. Don't worry—the rugrats are gone and the site is now just a Brigadoon-like clearing with hyaline springs. Check out the views of the Nevada Test Site to the north, and turn in early: Tomorrow you'll hike into the 43,000-acre Mount Charleston Wilderness for a Class 3 scramble up the seldom-climbed 10,744-foot McFarland Peak. Next day, bust out the ropes and choose from several dozen sport routes on Mount Charleston's limestone walls.
BETA Follow U.S. 95 north from Las Vegas; 5.5 miles north of Highway 156, turn left on 202. Head southwest for about 13 miles to the former Cold Creek Ranger Station. The trail starts three miles past it. Camp at the Bonanza Trailhead, an eight-mile hike to McFarland Peak. No fees or permits required. PRIME TIME June-August
RESOURCES For info: Humboldt-Toiyabe National Forest, 702-515-5400, www.fs.fed.us/htnf.

PLAN B
Twin Lakes, Montana
THE PITCH Say hello to the Crazy Mountains, a 50-mile stretch of 11,000-foot peaks screaming out of the Montana grasslands northeast of Livingston. Take the 2,400-vertical-foot, 3.5-mile hike along Big Timber Creek, which will bring you to four-star open camping at the turquoise Twin Lakes. An exhilarating Class 3 climb awaits on the southern face of 10,795-foot Big Timber Peak. For other tasty nearby summits, parties should check in at the ranger station to find out how to gain access to private land (much of the Crazy Mountains is privately owned).
RESOURCES For info: Gallatin National Forest, Big Timber Ranger Station, 406-932-5155, www.fs.fed.us/r1/gallatin; Barrel Mountaineering in Bozeman, 800-779-7364, www.barrelmountaineering.com.

OR TRY
Buffalo National River, Arkansas
THE PITCH Kyle's Landing, a primitive camping area on the scenic limestone cliffs of the Ozarks' Buffalo National River, is the epicenter of some of the most varied cragging east of the Rockies. Within 45 minutes of your riverside campsite on the western fringes of the Ponca Wilderness, plunder hundreds of sandstone and limestone routes. Check out Cave Creek for the classic Stems and Seeds (5.10), the crags at Sam's Throne (beginner-friendly top ropes to 5.11 crimperfests), and the not-to-be-missed sport climbing in Horseshoe Canyon.
RESOURCES For info: Pack Rat Outdoor Center in Fayetteville, 479-521-6340, www.packrat.biz; Horseshoe Canyon Ranch, 800-480-9635, www.climbhcr.com; Buffalo National River, 870-439-2502, www.nps.gov/buff.

Crux Gear
The Grivel Monte Bianco Replica Mountain Axe ($175; 801-463-7996, www.grivelnorthamerica.com) reintroduces the classic Italian mountain ax, complete with solid-ash shaft and chromoly pick and adze. Rope up on Bluewater's dry-heated 9.7mm Lightning Pro (60 meters, $180; 770-834-7515, www.bluewaterropes.com), which is at home on ice, rock, and everything in between.


Hike: "THE SWIFTEST TRAVELER IS HE THAT GOES AFOOT," wrote wayfaring exemplar Henry David Thoreau. These treks put the pleasure back into going pedestrian.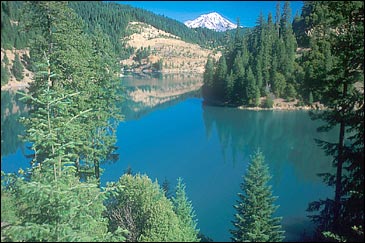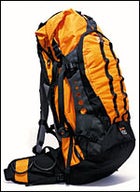 DREAM PICK
Virgin Falls Pocket Wilderness, Tennessee
THE PITCH Adjacent to the Bridgestone/Firestone Centennial Wilderness, 62 miles north of Chattanooga, this privately owned but open-to-the-public swath of the South Cumberland Plateau is a verdant 317-acre wonderland of rolling ridgelines, caves, creeks, rock shelves, and misty waterfalls. Camp is a short, varied trek along the eight-mile, lasso-shaped Virgin Falls Trail: Hop streams, boulders, and python-thick roots as you pass through an embarrassment of rhododendrons, then climb to the top of a stone shelf and feast your eyes on the hawk-dotted vista of the Caney Fork River Valley. Now descend a boulder-strewn path to reach Big Laurel Falls, your home for the night (or longer), and shelter in the mouth of Big Laurel Cave, the enormous, sandy amphitheater behind the cascading water. Come morning, it's a moderate two miles past another cavern—Sheep Cave—and over a ridge to 110-foot Virgin Falls, the gem of the trip, which escapes a cave only to reenter the earth at the bottom of a fern-carpeted sink.
BETA From Sparta, take Highway 70 east for 11 miles, to Eastland Road in Derosset. Go 5.9 miles south to Scott Gulf Road. Head south for two miles to the trailhead, on the right, 150 yards past the Polly Branch Falls trailhead on the left. No permit required.
PRIME TIME April
RESOURCES For info: Bowater Inc. (which owns the VFPW), 423-336-7205; or www.centennialwilderness.com/vfpw.htm.

PLAN B
Baxter State Park, Maine
THE PITCH Bypass Baxter's main attraction, 5,267-foot Mount Katahdin, and head for the less-trammeled reaches of one of Thoreau's old stompin' grounds. Twenty-seven miles north of Millinocket in the North Woods is the 19-mile Russell Pond/Davis Pond/Chimney Pond Loop, where all three watering holes offer top-notch camping. When not catching peekaboo views of Big K, keep an eye out for ospreys, owls, foxes, and minks. Not pooped by the end of the loop? Try the side trip up 4,751-foot Hamlin Peak.
RESOURCES Baxter State Park, 207-723-5140, www.baxterstateparkauthority.com. Maine Trails Guide Service, 207-353-7394, www.metrails.com.

OR TRY
Modoc National Forest, California
THE PITCH In NoCal's spectacular Shasta Cascade region, dominated by 14,162-foot Mount Shasta, the 1.6-million-acre Modoc is home to bald eagles, wild horses, and petroglyphs. Did we mention the obsidian cliffs, up which you can scramble to survey your own wild kingdom? Hoof it from icy Skull Cave, 16 miles south of Tulelake, down the Lyons Trail through once-molten Lava Beds National Monument, traversing volcanic highlands at 4,700 feet and exploring 30,000-year-old lava-tube caves. At day's end, put up your feet and your tent at the base of Juniper Butte.
RESOURCES Lava Beds National Monument, 530-667-2284, www.nps.gov/labe. Roe Outfitters, 877-943-5700, www.roeoutfitters.com.

Crux Gear
Going light doesn't require skimping out, and at 4,800 cubic inches, Lowe Alpine's four-pound, 12-ounce warp pack ($199; 303-465-0522, www.lowealpine.com) can haul all your featherweight freight. Unlike other packs of its size, the warp has a big shovel pouch, front pockets, and zipper access to the main compartment.

Horsepack: HOW TO VISIT THE BACK FORTY WITHOUT ABUSING YOURSELF? BY HORSE, OF COURSE. Three equine outings that serve up the best of the American outback.

The jagged face of Idaho's Sawtooth Wilderness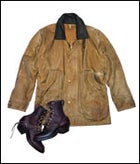 DREAM PICK
Canyon de Chelly National Monument, Arizona
THE PITCH In the Southwest, the Grand Canyon tends to hog the spotlight—and, therefore, the crowds. Steer clear of that clogged chasm and beat it to Canyon de Chelly (pronounced "shay"), three miles east of Chinle, Arizona, on the Navajo Reservation. There, trundle along the base of soaring sandstone cliffs, gaping at spectacles like the White House and Sliding House ruins, ancient Anasazi dwellings built high above the canyon floor. Hitch your steed and unpack your bedroll beneath the Russian olive trees and cottonwoods at the foot of Spider Rock, an 800-foot tower that is the spiritual home of the Navajo deity Spider Woman.
BETA From Chinle, follow Route 7 east toward the national monument. No entry fees, but you must arrange for a Navajo guide or park ranger to travel with your group to most destinations. Park Service permit required.
PRIME TIME April-May, October
RESOURCES For info: Canyon de Chelly visitor center, 928-674-5500, www.nps.gov/ cach/index.htm. For commercial trips: Equitours, 800-545-0019, www.ridingtours.com.
PLAN B
Sawtooth Wilderness, Idaho
THE PITCH Horsepacking isn't the only way to get into the heart of south-central Idaho's vast Sawtooth Wilderness, but it's the best. The perfect home corral in this more than 200,000-acre expanse of mountains and meadows: the Ten Lake Basin region, 22 miles from the Grandjean trailhead. After a 3,000-vertical-foot clop up to camp, park the ponies and set up shop near the shores of pristine Lake Edna, keeping your eyes peeled for bears, cougars, and mountain goats.
RESOURCES For info: Stanley Ranger Station, 208-774-3000. For trips: Sawtooth Wilderness Outfitters, 208-462-3416, www.sawtoothadventures.com.

OR TRY
Pisgah National Forest, North Carolina
THE PITCH Welcome to one-million-acre-plus Pisgah—a lush hardwood empire with an endless network of galax-lined paths. After leading your steed from the Buckeye Ridge trailhead, 16 miles southwest of Hot Springs, on a half-day ride through fields painted with blueberries, blackberries, and wildflowers, arrive at a secluded campsite atop high Buckeye Ridge. Give the horses some post-ride TLC, then take care of yourself while watching a sunset in the Smokies gild the mile-high Black and Bald mountains.
RESOURCES For info: Pisgah's French Broad Ranger District, 828-622-3202; Big Creek Horse Campgrounds, 828-456-7053. For trips: Little Creek Outfitters in Hot Springs, 800-653-9984, www.littlecreekoutfitters.com.

Crux Gear
Forest rangers swear by White's boots: foot armor with double the versatility of hikers or cowboys. Horsemen, try the ORIGINAL PACKERS ($345; 800-541-3786, www.whitesoutdoor.com). Your high-tech jacket is Kleenex next to the oil-finish cotton of FILSON's OUTFITTER SYSTEM ($388; 800-297-1897, www.filson.com). This weather-beating beast comes with wool zip-in jacket and vest.

Canoe: In lake-and-river country, FLATWATER NIRVANA IS ONLY A PORTAGE (OR TWO) AWAY. Dip a paddle in these waters, all sure to please the adventuring open-boater.

Upstate serenity in New York's Adirondack Park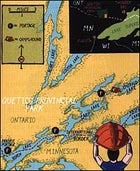 DREAM PICK
Quetico Provincial Park, Ontario
THE PITCH Just over the border from Minnesota is a lake-riddled mecca boasting the kind of numbers that make otherwise calm canoeists go nuts. No, not the Boundary Waters. It's Quetico Provincial Park: 1.2 million acres of pristine glacier-carved wilderness, 600 interconnected lakes, more than 2,000 paddle-in campsites—and only 20,000 visitors a year. The perfect landing? Emerald Lake's southwestern point, a breezy jetty that gazes over incandescent waters and rocky shoreline. From this north-woods oasis, cast for smallmouth bass in neighboring bays at dawn, scan for moose with your binocs, and paddle across Emerald to the short Plough Lake portage to picnic under a 500-year-old, barrel-thick white cedar—one of the park's largest.
BETA Provision in Ely, Minnesota, four hours north of Minneapolis. Fifteen daily permits are available at the closest entry point, the Canadian town of Prairie Portage. Follow the well-marked, modest portages from Birch Lake to Carp Lake, and into Emerald.
PRIME TIME July-August
RESOURCES For trip planning, permits, and maps: Ontario Parks, 807-597-2735, www.ontarioparks.com. For general info, maps, and guided trips: Piragis Northwoods Company, 800-223-6565, www.piragis.com.

PLAN B
Adirondack Park, New York
THE PITCH Around here, even the most sprawling lakes are called ponds. And the small island in the middle of St. Regis Pond (a mere six hours by car north of the Big Apple) is a pine-shaded treasure, with camping on soft, sandy soil and views of 2,874-foot St. Regis Mountain. One portage away from the put-in at Little Clear Pond, the lake is the namesake of St. Regis Canoe Area, New York's only wilderness canoeing park (read: no motorboats). From your shoreline base camp, trace the eight-pond Seven Carries Route, hike up St. Regis, listen to loons from your hammock, or—what the heck—all of the above.
RESOURCES For info: The New York Department of Environmental Conservation, in Ray Brook, 518-897-1200. For guided trips: Adirondack Lakes and Trails Outfitters, 800-491-0414, www.adirondackoutfitters.com.
OR TRY
Green River, Utah
THE PITCH Ah, springtime on the Green—the water is high, temperatures are in the seventies, and the bugs are vacationing elsewhere. Start floating just south of the town of Green River, below the wind-varnished 1,000-foot sandstone cliffs of Labyrinth Canyon, at the Ruby Ranch put-in. Seven miles down this shimmering waterway, you'll float into the cottonwood-lined cove at Trin-Alcove Bend, 43 miles north of Canyonlands National Park. Nestle into one of several campsites at the base of the 300-foot-tall amphitheater, and explore the many slots and dry waterfalls branching off from Labyrinth's main canyon. Feeling ambitious? Keep paddling to within five miles of Canyonlands.
RESOURCES Free, self-serve permits are available at most put-ins. Camping is available at any point along the shore. For general information, call the BLM office in Price, 435-636-3622.

Crux Gear
Somehow, the two-person, 17-foot Wenonah Spirit II Kevlar Ultra-light ($2,095; 507-454-5430, www.wenonah.com) confounds the water gods by being both a capable whitewater canoe and an easy-to-steer open-water cruiser that weighs in at a portage-friendly 42 pounds.

Bike: Europe's not the only place for bike camping. Gear up for open spaces, vintage vistas, and BIKE MECHANICS WHO JUST MIGHT CROSS THE LANGUAGE BARRIER. Dude!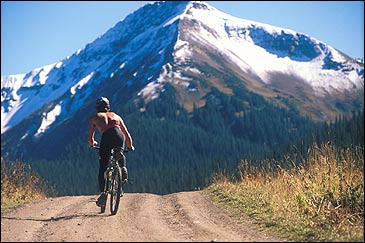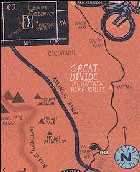 DREAM PICK
Great Divide Mountain Bike Route, Colorado
THE PITCH You'll find plenty of choice campsites along the Continental Divide, but none quite as spectacular as those dotting the Great Divide Mountain Bike Route, especially the section between Silverthorne and Platoro, Colorado—a network of Forest Service roads more prosaically known as Section 4. (The entire six-section GDMBR runs all the way from Montana through New Mexico.) For a weekend taste of high-altitude touring, try the 97-mile, overnight leg from Breckenridge to Salida. Highlights include a surprisingly forgiving spin over 11,482-foot Boreas Pass, an exhilarating descent through quaking aspens, and one of the sweetest stopovers of Section 4's entire 318 miles: a lofty emerald meadow just off a dirt lane (County Road 175), past a cluster of shacks called Everett Cow Camp. Unload your panniers, make yourself at home, then aim your point-and-shoot at the Imax panorama of the 14,000-foot Collegiate Peaks, soaring out of the Arkansas River Valley.
BETA For the Breckenridge-to-Salida overnighter, take I-70 west from Denver to Frisco, then drive south to Breckenridge for the start of the ride. Follow Adventure Cycling's fine (and really only) comprehensive map of the bike route south toward Salida. For the entire Section 4 trip, continue on AC's mapped route to Platoro.
PRIME TIME July-September
RESOURCES For info: Adventure Cycling, in Missoula, Montana, 800-721-8719, www.adventurecycling.org.
PLAN B
Methow Valley, Washington
THE PITCH On this, the dry side of Washington's Cascade Range, mountain-bike on jeep roads 28 miles northeast from Winthrop to the Tiffany Springs campground, just below timberline on the grassy flanks of 8,242-foot Tiffany Mountain. The next day, when you're through gawking at the craggy Cascades and their marbled snowfields across the valley, press on for the 108-mile tour up through the bald eagle country of the Sinlahekin Wildlife Area to Loomis, and then back through the pines along trout-choked Salmon Creek.
RESOURCES For info: Methow Valley Ranger District, 509-996-2266, www.fs.fed.us/r6/oka; Winthrop Mountain Sports, 800-719-3826, www.winthropmountainsports.com.
OR TRY
Monongahela National Forest, West Virginia
THE PITCH This three-day outing in the 909,000-acre Monongahela launches in the mountain environs outside Davis, West Virginia, spins above Blackwater Canyon, stops off for panoramic views from Table Rock, and winds up at Glady Fork Creek, a stream crowded by hemlocks. Bring your rod: The water's brimming with trout. Wrap up the 60-mile loop (43 miles on dirt, 17 on pavement) with a mellow rail-trail climb along the Blackwater River until you reach Coketon, 1,000 feet below Table Rock.
RESOURCES For info: Blackwater Bikes, in Davis, 304-259-5286, www.blackwaterbikes.com; Blackwater Falls State Park, 800-225-5982, www.blackwaterfalls.com.
Crux Gear
The Bruce Gordon touring bicycle is custom-built to fit you. Bruce Gordon's top-shelf Rock N' Road Tour-Ex comes spec'd with a Deore XT drivetrain and 26-inch wheels that'll accept knobby MTB tires, yet it still maintains the low center of gravity ideal for stable loaded touring. ($2,595 as shown; 707-762-5601, www.bgcycles.com)
Advanced Base Camp



Home on the range is a concept best taken literally. And the perfect rugged hideaway should be furnished with absolute comfort, absolute efficiency, and absolute cool in mind.

Bent-knee-style poles push out the walls, cleverly adding an extra five cubic feet of usable space to Marmot's Mercury three-season tent—your spacious five-pound, four-ounce, pumpkin-hued home on the range. ($299; 707-544-4590, www.marmot.com)

Sierra Designs' Gobi 600-fill down bag is a single sleeper with multiple ratings. Two zip-on, zip-off optional layers turn the 15-degree sack into a cozy minus-15-degree cocoon. ($199, bag only; extra layers, $89/light, $139/heavy; 800-635-0461, www.sierradesigns.com)
The gold-titanium-nitride coating on the SOG Powerlock S60 elevates an already manly utility tool into museum-worthy art. And, yes, it also shields this 13-function brute from corrosion. ($110; 888-764-2378, www.sogknives.com)

Advanced Base Camp, Pt. II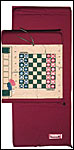 Petzl's nine-ounce MYO 5 headlamp offers five screaming-white L.E.D. bulbs and—finally—a tiltable housing so you don't blind anyone when you check the map. ($70; 877-807-3805, www.petzl.com)

With a removable foot section (shave weight!) and a slide-in foam pad (sleep great!), the Therm-a-Rest Fusion Ex is one mighty versatile mattress. Slip on the game sleeve and it gets better: Enjoy chess, checkers, mancala, and backgammon while the storm blows over. (Pad, $140; game sleeve, with pieces, $25; 800-531-9531, www.cascadedesigns.com)

Top off the eight-ounce Brunton Glorb lantern with lighter fluid, pop out its built-in tripod, and bathe your tent site in 60 watts of warm light for two hours. ($60; 800-443-4871, www.brunton.com)


Moveable Feast
Want to dine properly in the bush? You need the right tools, real ingredients, and an uncompromising vision. A primer on going deluxe when you go wild.
The Real Meal Ticket
Chef Boulot's secret to four-star camp fare? Pre-trip food prep and a quality vacuum-packer. Boulot uses TILIA's FOODSAVER system ($120-$320; 800-777-5452,
www.tilia.com
). You can vacuum-pack virtually anything for space and weight savings, from undies to wine. And after a bag or two of Bordeaux, even ramen tastes pretty good.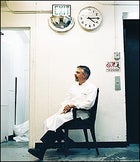 Chef Boulot outside the kitchen of the Heathman restaurant
EXTREME CUISINE
A celebrated chef serves up artful backcountry cuisine

PHILIPPE BOULOT mocks you and your pathetic ramen noodles, your disgusting boil-a-bag meals, your nasty energy bars.

"I will not eat ziss sheet," insists the Normandy native, currently the most celebrated French chef in the Northwest. "Even if I am starving in zee wheelderness."

Not that there's any chance of that, mind you. On this October fly-fishing float trip down the Deschutes River, in the high desert of northeastern Oregon, le grand fromage of Portland's Heathman Restaurant has brought along a supply list that reads like one of his dining room's prix fixe menus: smoked salmon, two-year-old serrano ham, leg of lamb, handmade apple-and-pork sausage, Snake River Kobe beef, Pierre Robert cheese, and Oregon pinot noir.

Heading into the backcountry with Boulot is a lesson in extreme cuisine. Stacked in three rafts, as we navigate Class II-III+ rapids, are tables and chairs, a dining canopy, sterling, crystal, 24-karat-gilded china, a 60,000-BTU dual-burner propane stove, three guides who work for food (including two waiters from the Heathman), and one pear-shaped sommelier rattling on about everything from his home-tied fly collection to the history of hand-blown stemware.
On this special trip for All-Star Rafting and Kayaking, Boulot is determined to show just how good the grub can get. It's an inspiring performance. At camp above a pounding rapids, the sky fading from brilliant blue to star-stained black, Boulot has pots and saute pans steaming under a centuries-old juniper as his guides/waiters run plates to a formally set banquet table. Finally he takes his seat, ceremoniously unfurls his linen napkin, and toasts the Deschutes. Crystal gongs. Then everybody tucks in for five courses: a silver platter of Yakima Bay oysters to spark the appetite; Dungeness crab salad layered with mango and avocado in blood orange vinaigrette and lemon aioli; leg of lamb braised seven hours in Bordeaux, with hand-rolled potato gnocchi, chanterelles, and grilled bread; a wheel of obscenely rich triple-cream cheese; and croissant bread pudding. The moon sets with the meal.

And Boulot rises with the sun, groggy and disheveled, automatically producing plates heaped with custard-soaked brioche French toast, sausage, and pan-fried potatoes. There is Kona coffee and freshly squeezed orange juice mixed with a rare vintage of Oregon bubbly.

We spend only two days on the river, but it feels like two weeks in the French Alps. The river thrums as the guides pack up. Before we shove off, I ask Chef if it isn't all too much, going to such lengths to eat well in the wild. "For me," observes Boulot, sipping from a champagne flute as a herd of mustangs graze the opposite riverbank, "it would be difficult not to do beautiful cooking in a place as spectaculaire as ziss."


A Moveable Thanksgiving Feast
Cooking ultralight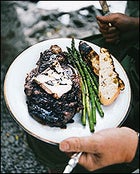 CORE ACCOUTREMENTS FOR THE BACKCOUNTRY KITCHEN
Manufactured in Japan to near-aircraft-grade tolerances, the ingenious three-ounce Brunton Crux canister stove will boil a bucket of pasta. Yet it folds up like a paper crane small enough to tuck away in the concave space beneath a standard isobutane fuel canister. ($70; 800-443-4871, www.brunton.com)
You aren't truly going fast and light until you've maxed out the titanium gear in your pack. MSR's superstrong and ultra-spare Titan Mini Cookset—two pots, one lid—tips the scale at just under 11 ounces. ($90; 800-531-9531, www.msrcorp.com)
CHEF BOULOT'S TURF 'N' SURF
Seven-Hour Leg of Lamb
Serves 8
Ingredients:
Leg of lamb
1 tsp crushed ground garlic, plus one head of garlic
1 tsp fresh rosemary
1 tsp fresh thyme
1/2 tsp black peppercorns
1/4 cup tomato paste
2 yellow onions
2 carrots
2 celery stalks
1 tsp coriander
1 tsp juniper berries
2 bay leaves
1/4 cup flour
1 bottle Bordeaux
Salt to taste
Rub lamb with crushed ground garlic, thyme, and rosemary, and season with salt and pepper. Marinate for 24 hours. Place the lamb in a roasting dish and into a hot (400 degrees) oven for 20 minutes—or until lamb is golden-brown. Remove lamb from dish and set aside. Pour remaining lamb juice into a braising pan. Chop the vegetables and brown them in the braising pan on top of the stove. Add 1/4 cup flour. Then add tomato paste and bottle of Bordeaux. Bring to a boil, stirring occasionally. Season with salt, pepper, remaining spices, and one head of garlic. Place lamb in braising liquid and be sure meat is completely covered (add water or chicken stock if necessary). Cover with a tight lid or tinfoil. Simmer in a slow (300 degrees) oven for seven hours. Take out, let cool, remove meat, strain vegetables, and vacuum-seal in bag with liquid. Freeze. In camp: Defrost, reheat in bag or pot, and serve.
Roasted Salmon on River Stone with Blanquette of Leeks
Serves 8
Ingredients:
8 oz salmon fillet per person
4 oz leeks per person
1 cup heavy cream
1 tbsp French mustard
3 tbsp olive oil
2 tbsp sherry vinegar
Heat flat stones (one per person) in a fire. Fillet salmon, leaving skin on. Season with salt and pepper and coat with olive oil. Move stone to edge of fire pit and cook, skin side down, without turning. Sauce with a vinaigrette of French mustard, remaining olive oil, and sherry vinegar. Simmer leeks in heavy cream until tender, and serve on the side.
Trending on Outside Online