Our Editors' Must-Have Cooking Gear
When it comes to whipping up delicious meals, we have opinions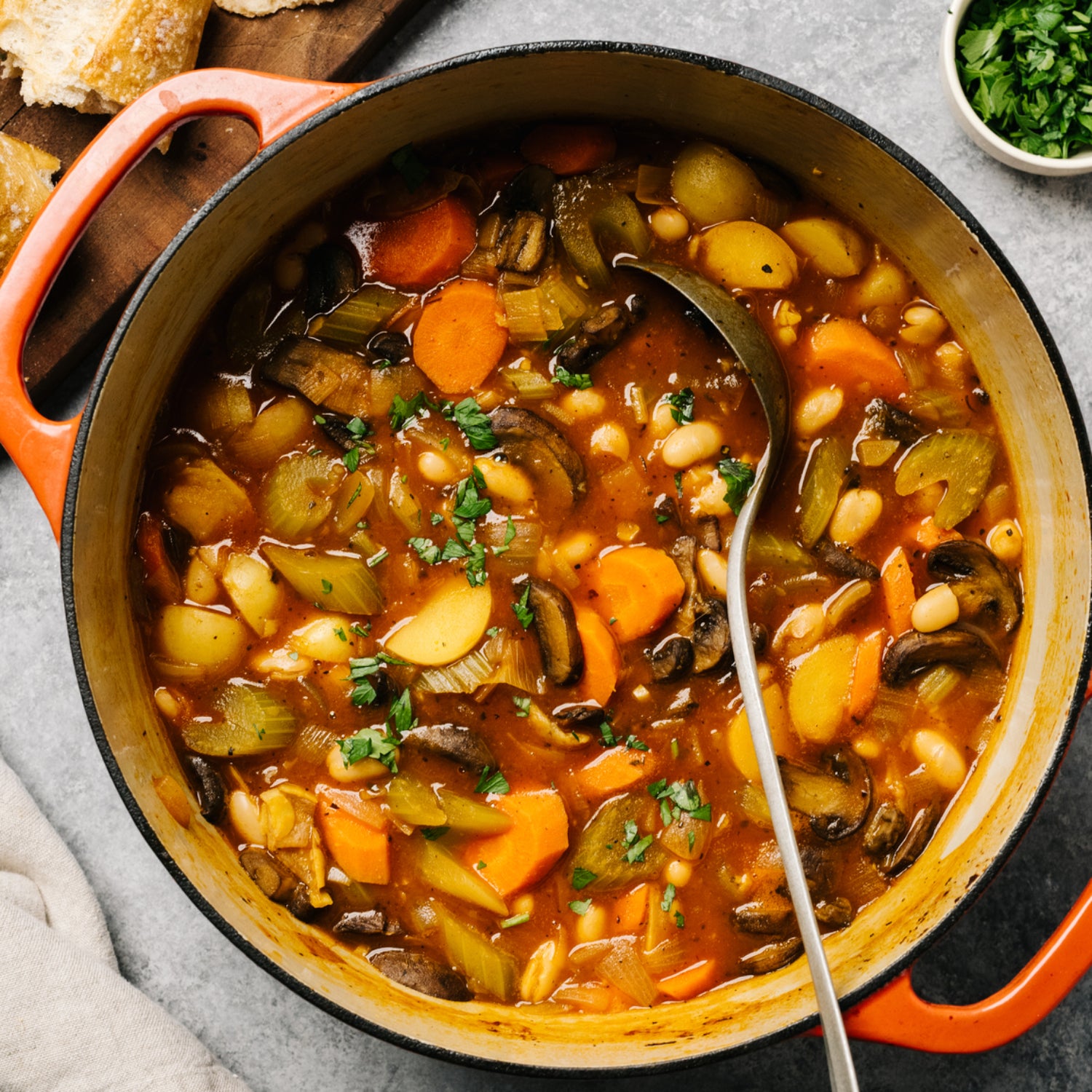 Heading out the door? Read this article on the new Outside+ app available now on iOS devices for members! Download the app.
At Outside, we never shy away from telling people about our favorite gear, whether it's a go-to hat, ski, running shoe—or cooking utensil. Here, we've rounded up our top picks for achieving delicious meals, pre- or post-adventure.
Silpat Silicone Cookie Sheet Liner ($29)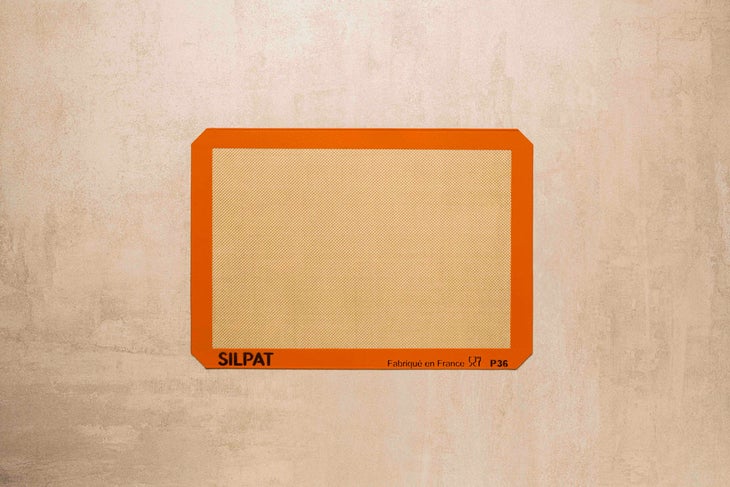 Two things we try to minimize in my little kitchen: single-use disposables and dishes to wash. One item that supports both goals is the humble silicone baking mat. I have a dishwasher, but I lacked such a luxury for most of my adult life, so even now I try to avoid burnt-on or sticky pans that will require water-intensive hand-washing before going in the machine. Lining roasting or baking pans with a mat cuts down on that problem majorly, while also eliminating parchment paper or aluminum foil trash. I also use one to cover my teeny counter space any time I'm working with dough or anything messy for quick kitchen clean-up, and when my CSA gives me more berries or fresh fruit than I can eat before they turn, I place a smaller one on a rack in my freezer and lay the chopped fruit in a single layer. Once fully frozen, I bag the frosty guys up and have them ready for on-demand smoothies. When not in use, the mats roll up and fit into even my limited cabinet space.—Brittany Martin, editor of Vegetarian Times
Lodge 6-Quart Enameled Cast Iron Dutch Oven ($90)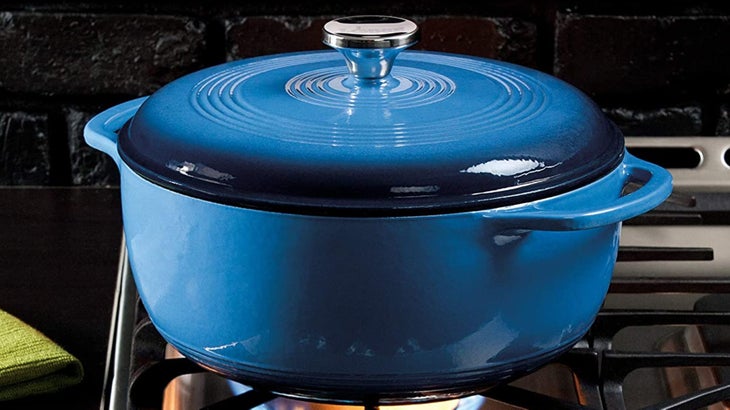 I've tried many dutch ovens, yet I always seem to gravitate towards this $90 pick from Lodge when cooking and baking. It provides great heat retention for roasting large cuts of meat, even heating for simmering stews for hours, and is a nice, steam-generating baking vessel for sourdough loaves when placed in a high-heat oven (it can handle temps up to 500 degrees F). I especially appreciate the wide and high walls, which help protect against painful oil splatters when frying. There are fancier cast iron dutch ovens on the market, but I've found that this one is a great, do-it-all model for the average home chef. I love it so much that it's become my go-to holiday gift: offered in a wide variety of colors—cherry-red, inky blue, creamy white—I'm almost always able to find a color to match the lucky recipient's kitchen.—Kelsey Lindsey, senior editor
Wüsthof Pull Apart Shears ($25)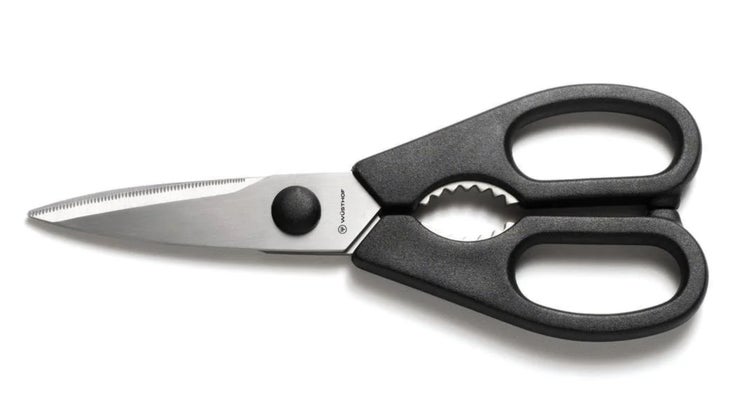 I owe much of my kitchen and cooking expertise to my college roommate, a culinary major who taught me proper knife techniques and introduced me to kosher salt. She also introduced me to the kitchen shears, which are now a crucial piece of my cooking toolkit. This is the model she had in college, and I loved and missed them so much after we moved out that she sent me a pair of my own not long after. I use them almost every day to cut herbs, vegetables, flowers, and even pizza, and to open packaging and beers. I can pull them apart to sharpen them or chuck them in the dishwasher—before inevitably retrieving them for just one more quick thing.—Maren Larsen, podcast producer
Mr. Bar-B-Q Heavy Duty Non-Stick Grilling Skillet ($19.20)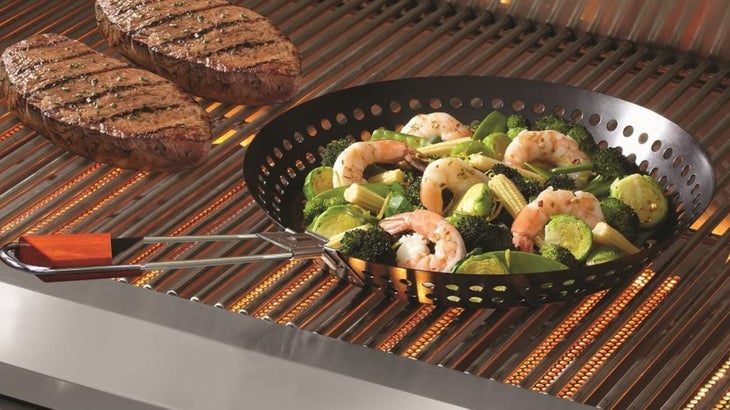 My single most used and favorite piece of kitchen gear the last few years has been this beat up and burnt grill "basket" which in my case is a very thin metal perforated saute pan. I've packed it countless times in suitcases to go overseas, under car seats for day trips, jammed inside coolers and smokers, and wedged between cutting boards. That's because, not only is it incredibly versatile and a quick way to get a nice char at home, but is often handy in clutch moments. I've used it to make last-minute toppings, grilled bread, rustic sauces and salsas, toasted seeds and nuts, charred peaches, and even grilled angel food cake doused in sweet cream and fresh berries.—Biju Thomas, senior content producer
Minos Moka Pot Six-Cup Espresso Maker ($80)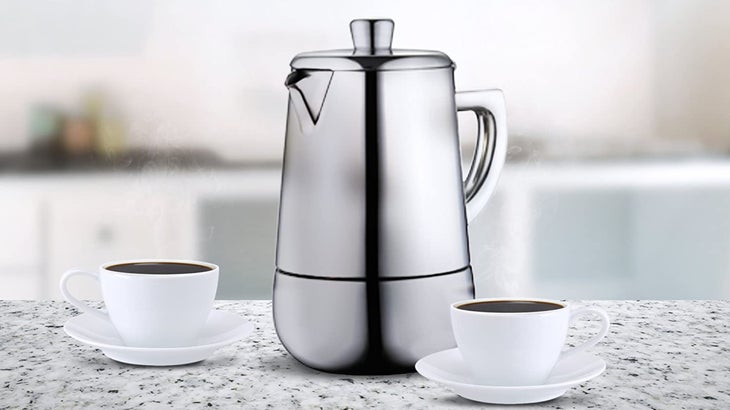 The tool I would like to have with me always is this stovetop espresso maker from Minos—it's what my wife and I use at home and on camping trips and it never lets us down. We find it indispensable for making coffee over a fire because it is stainless steel—even the handle. Plus, the coffee from this thing is strong—half of what the six-cup produces is usually enough for me to keep up with our two young kids who never let us sleep all the way through the night. Plus, it's easy to clean.—Will Taylor, Group Gear Director
Vintage Commerical Aluminum Cookware Company Pots
When I was 23, I found the exact pots my mom cooked with as I was growing up at a thrift store in Vermont. I paid $5 for two aluminum saucepans, one the perfect size for cooking rice pilaf, the other the perfect size for boiling pasta or making soup (my three main dishes at the time). At an age where I didn't want to invest in home goods—and didn't have the money to, anyways—this was a great find. The pots, which you can find if you Google "commercial aluminum cookware; Toledo, Ohio," were in great shape, each still with its matching lid, and they were already familiar tools. They distribute heat evenly, bring water to a boil quickly, and are easy to clean. I've already moved cross-country with them and imagine they'll be a staple in my kitchen for a long time.—Abbie Barronian, senior editor
Jxwing Stainless Steel Fish Spatula ($9)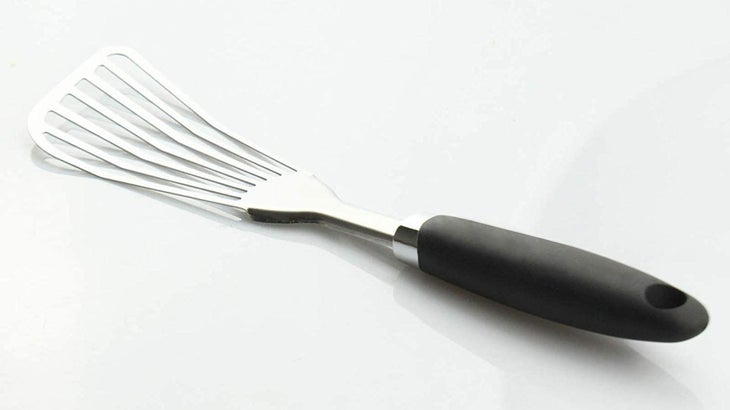 I'm a sucker for cooking tools. In fact, I have a gadget for just about everything: a salad spinner, an avocado slicer, a cherry pitter. But the one tool I use on repeat is the poorly named and incredibly underrated fish spatula. You can use it for fish, but don't limit yourself.
This flexible metal spatula has a slight angle with a sharp, thin edge, allowing you to slip it under delicate foods like pancakes, fried eggs, omelets, and, yes, fish, gently lifting the edges or turning them over. However, this incredible multi-purpose tool is also sturdy enough to flip burgers and flexible enough to slip along the edges of a casserole dish to serve foods like lasagna. The slots drain grease or other liquids, which makes it good for frying or stirring pasta. The edges are also sharp enough to scrape up those tasty bits from the bottom of your skillet. In a pinch, I've been known to use the edge to cut into food in lieu of a knife, which could come in handy while camping.—Maureen Farrar, director of email marketing
Lead Photo: Cameron Whitman