Here's What It Takes to Create a World-Famous Beer
John and Jen Kimmich, creators of Heady Topper Double IPA, break down all that goes into starting a successful microbrewery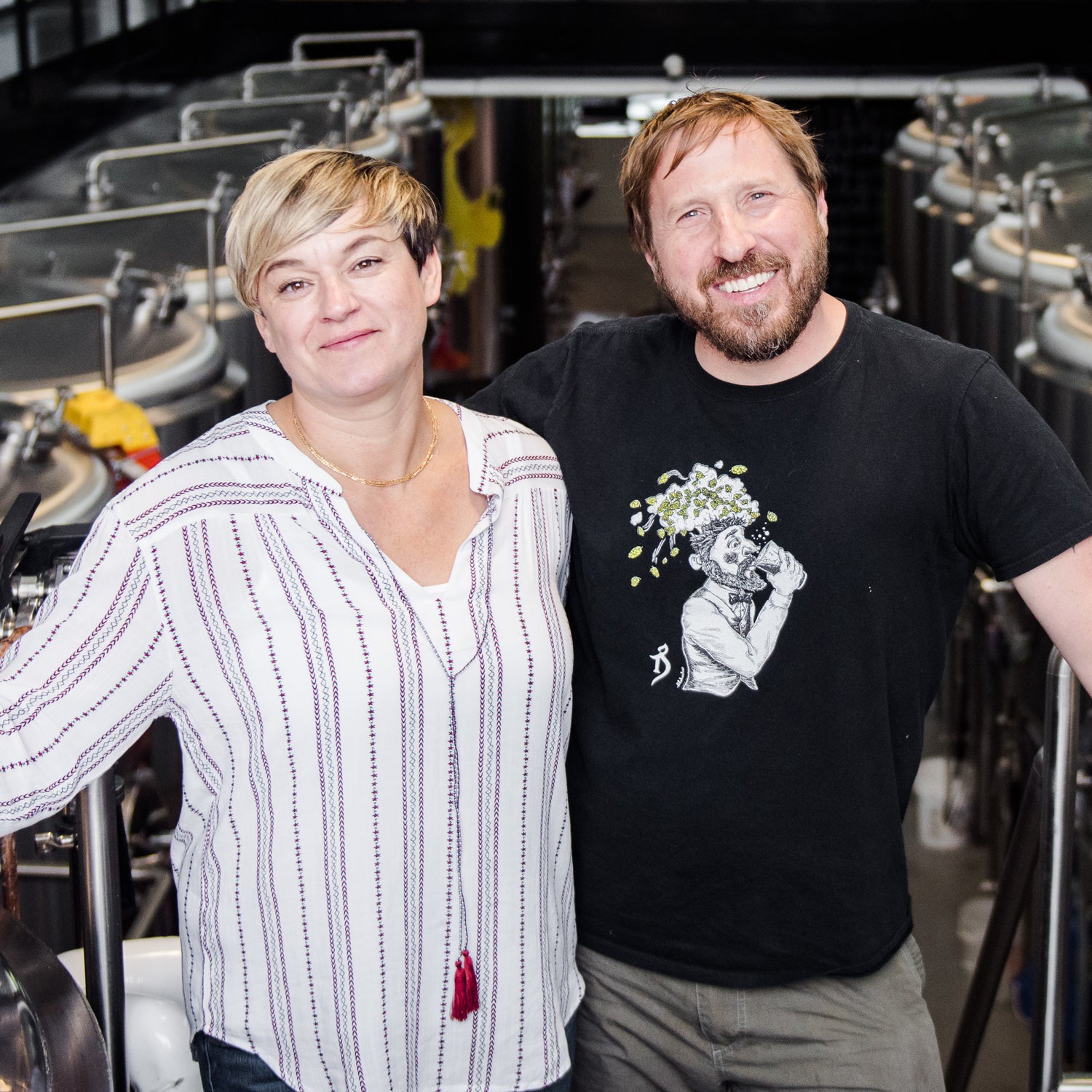 LuvLens Photography/The Alchemis(Photo)
Heading out the door? Read this article on the new Outside+ app available now on iOS devices for members! Download the app.
When Jen and John Kimmich opened the Alchemist brewpub in Waterbury, Vermont, in 2003, their goal wasn't to make a cult beer. "Our dream was to have a small, accessible community pub where locals could gather around food and drink," says Jen. "But then Heady Topper mania happened."
Jen is referring to her husband's wildly popular double IPA. Beer pilgrims crowded the pub's parking lot for a taste of what Beer Advocate declared to be the best beer in the world. "It got so chaotic that our neighbors started coming out with shotguns," says Jen. In August 2011, the couple opened a production brewery and cannery dedicated exclusively to Heady Topper, distributed only within a 25-mile radius. That same month, Hurricane Irene flooded their pub. They sold the pub to focus on brewing. "It was the best decision we could have made," says Jen.
In July 2016, the couple opened a state-of-the-art brewery and visitor center in Stowe that could handle the volume of thirsty beer nerds. "We never wanted a big brewery," says John. "But the new facility has given us more opportunities than ever to give back to our community."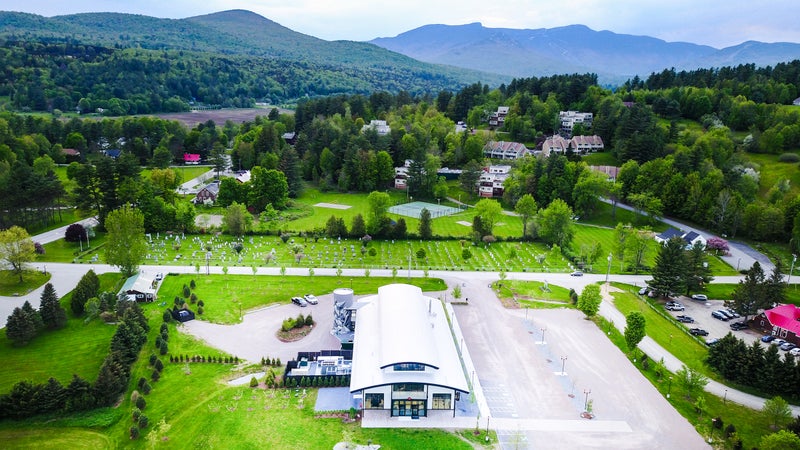 Ages: Jen, 45; John, 46
Education: Jen studied business administration at the University of Vermont for two years, and then switched her focus to liberal arts and graduated with a sociology degree. John graduated from the University of Pennsylvania with a business degree.
Job: Owners of the Alchemist Brewery
Home Base: Stowe, Vermont
Love at First Sight: The couple met in 1995 while John was brewing at Burlington's Vermont Pub and Brewery and Jen was bartending and waitressing. They married in 1997.
Division of Labor: John brews and makes brewery decisions. Jen handles the mission-driven work, marketing, and human resources.
Go-To Beer: The Alchemist's Focal Banger IPA
Weekly Heady Topper Production: 1,200 cases
Annual Beer Production: 20,000 barrels
---
The Experience You Need to Open Your Own Brewery
John: "I got a degree in business but never went to any kind of brewing school. When you are starting out, the most important things are to show up on time, work your ass off, and don't ever settle into thinking that there is nothing to learn. I still learn new things about the business every day. It also helps to put in time working under a brewer you admire. A lot of young guys start their brewing career by opening their own place. It's not the path I'd take. There's a lot of ego in the younger generation. Brewing is something you spend time to learn and refine."
Jen: "John and I both studied business, but I think any sort of liberal arts degree is useful. More than anything, this business requires critical thinking and smart decision-making. You have to be pragmatic and have good organizational skills. I'd say the most important thing, other than recipe development, is good financial planning."
The Importance of a Mentor
John: "Greg Noonan was a homebrew pioneer. I read all of his books, and after college, I packed up my car and went to work with him at Seven Barrel Brewery in West Lebanon, New Hampshire. After a year, I was promoted to head brewer at Noonan's Vermont Pub and Brewery in Burlington, Vermont. He didn't just teach me how to brew; he taught me how to make smart business and financial decisions."
The Finances of Opening a Brewery
Jen: "We spent seven years saving money to open the Alchemist. We moved to Wyoming and worked as many jobs as possible at different breweries to gain experience. I worked on our financial plans while John worked on recipes. In seven years, we were able to save $30,000. That was our life savings. We built the Alchemist brewpub with a $150,000 loan, maxing out credit cards. I bought used kitchen equipment on eBay, and John did all of the welding and plumbing. We had $30 left in the bank when we opened. When we opened, we didn't grow fast. Our focus was on building strong relationships with our employees and the community.
"It's really important to know your financials. You should never be guessing your numbers. In our first year of the brewpub, our net income was within 5 percent of my projections, and in the first year of the brewery, profits came within 3 percent of my estimates."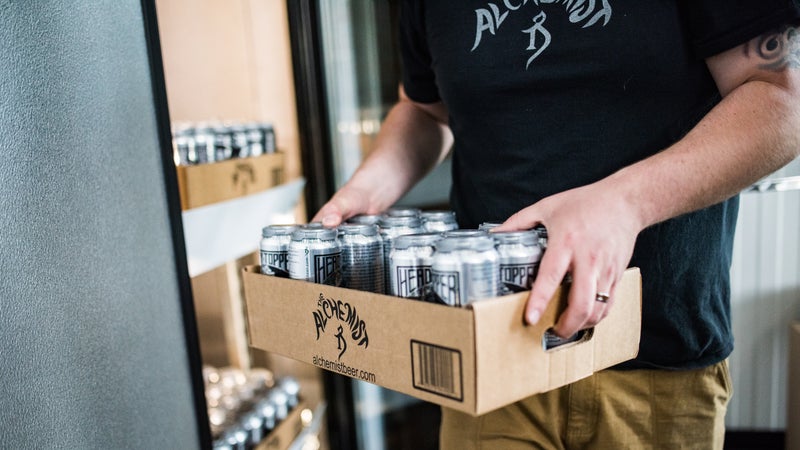 On the Creation of Heady Topper
Jen: "John and I have both always enjoyed drinking unfiltered, hoppy beers, so when we decided to put Heady Topper in cans, we were pretty confident that we were making something unique that lots of other people would enjoy too. There simply was nothing quite like it on the shelves of beer coolers, especially in the Northeast. Of course, neither of us could have predicted Heady would become an obsession."
Why They Don't Enter Competitions
Jen: "For us, the best way to secure our long-term success was to tune out the accolades and all of the press we were receiving and to focus on the quality of our beer. To this day, if you are at one of our two breweries, you will never hear us or our employees boasting about or propping up our beer. We don't enter competitions, because it's all subjective, and at the end of the day I don't think it helps our sales. That said, we do look at ratings. Bad reviews can be a good tool to see people's perceptions, but you can't obsess over criticism. No matter what you do, there are going to be people who don't like you."
How They Recharge
John: "We really try to make time for family time. Our son just turned 13, and we try to have dinner as a family every night. We like to get out in the woods every day and get a little quality time away from the hustle and bustle of the Alchemist."
Jen: "We take family vacations, and despite what people think, our travel does not revolve around breweries. We don't want to drag our son on brewery tours. We're active people, so we'd rather go bike or ski than go to a brewpub. We love ski touring on the trails near our house. Last winter, we went cat skiing in Colorado with Vail Powder Guides."
Balancing Work and Family
Jen: "There is nothing harder than trying to work and be a parent. Doing accounting while juggling a crying baby is not for everyone. I found out I was pregnant with Charlie the night we opened, so ten months later I was bartending with a baby in a Björn [carrier]. Quite frankly, we couldn't afford quality childcare, but luckily, working for ourselves, we had flexibility. John would go in at 5 a.m. to brew, and he'd finish at 2 p.m., and I would hand off Charlie and work all night. We sacrificed a lot and didn't see a lot of each other, but we were able to be with our son."
Daily Rituals
John: "Fitness is big for me. I get really antsy if I don't work out at least four days a week."
Jen: "I never get to work before 10 a.m. Charlie goes to school, John goes to gym, I go ski or mountain bike with our two border terriers."
The Diet Dangers of Being a Brewer
Jen: "I used to drink a can of beer every day, but now that I'm in my mid-40s the calories are catching up with me. I've cut back by switching to gin and tonics. Local distillery Caledonia Spirits makes the best gin you can imagine with honey. Is it wrong that my idea of a diet is drinking G&Ts?"
What People Don't Understand About Their Job
Jen: "We get a lot of young people fresh out of college who want to spend a few weeks working at the brewery, and it's not always glamorous. You need to put in the work, and that might be mopping floors and plunging toilets in the bathrooms at the brewpub. There are also a lot of permitting challenges you have to work through that you don't necessarily anticipate."
Most Fulfilling Part of the Job
John: "Knowing that we help put smiles on people's faces when they crack open one of our beers. Knowing that we have given 48 people the keys to a fulfilling career and a real retirement someday. Pouring our effort into making a difference in our community is big for us. Through our charity, the Alchemist Foundation, we've been able to provide youth with scholarships and more pathways beyond college so they can find careers that pay livable wages."
Lead Photo: LuvLens Photography/The Alchemis
Trending on Outside Online