The 8 Best Products from Patagonia Provisions
Yvon Chouinard and Patagonia Provisions plan to save the environment by changing how you eat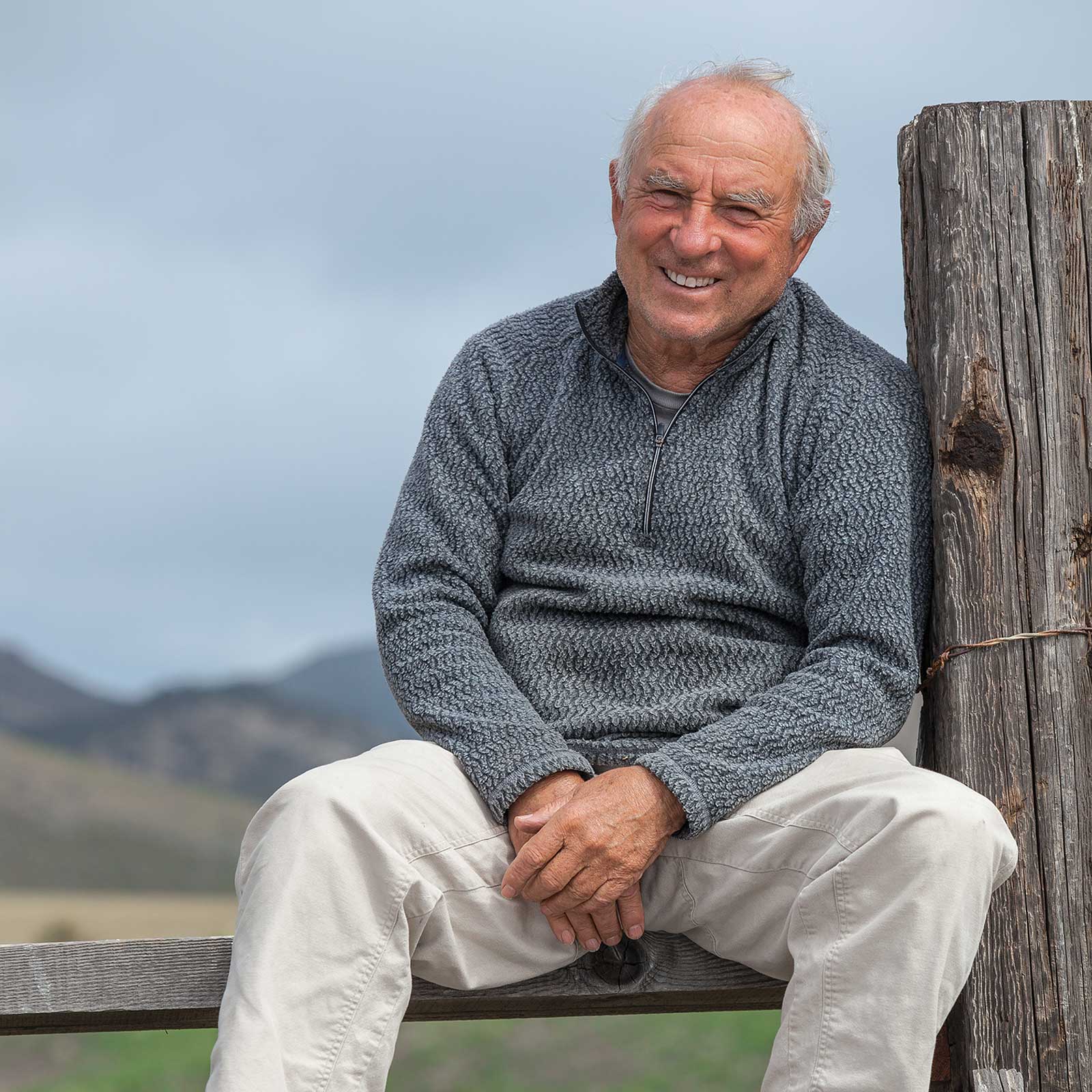 Heading out the door? Read this article on the new Outside+ app available now on iOS devices for members! Download the app.
You can lead an American to a nutritious breakfast, but you can't make them eat it, especially when it isn't filled with sugar.
That's one thing the folks at Patagonia Provisions have learned in the five years since launching a sustainable food business. The company started off with salmon and has been slowly introducing other products, including organic breakfast cereals, which contain no sweeteners beyond dried fruit. "We believe it's not OK to put eight teaspoons of sugar into breakfast cereal," says Birgit Cameron, managing director for the brand. "It's a harder sell because the market is set up for that expectation. We want people to decide how much sugar they want and be able to add it themselves."
But the company's steepest climb is how to reshape a food system that incentivizes traditional commodity large-scale crops over smaller-scale, more sustainable farming methods. While an American consumer may buy two pairs of pants a year, they eat three (or more) times a day, every single day. "The food industry is one of the biggest on earth and a massive contributor to global warming," says Yvon Chouinard, Patagonia's founder. "Most of the world's food is produced using methods that reduce biodiversity, decimate soil, and contribute to climate change."
Environmental experts estimate that food production is responsible for over 30 percent of global greenhouse gases. Meanwhile, large-scale farming uses about 70 percent of our water, not to mention the fertilizer that runs off into and pollutes rivers. "We need a revolution to save our home planet, and the only one we are likely to have will be through agriculture," Chouinard says. "Through Patagonia Provisions, I want to start that revolution."
While the company won't reveal Provisions' sales numbers, it isn't exactly taking over your grocery store yet. But the company continues to introduce new small-batch specialty foods and work with sustainable producers. For example, take the company's beer, Long Root Ale. It's brewed using Kernza, a native grain that helps fight erosion and regenerates the soil. Another example is its new Savory Seeds, which are grown as cover crops, a technique in organic agriculture where you add nutrients to the soil while staving off erosion via planting specific grains and seeds in the off-season.
"We need a revolution to save our home planet, and the only one we are likely to have will be through agriculture," says Patagonia founder Yvon Chouinard.
Patagonia Provisions is further improving its standards by unveiling a new criteria for its products called Regenerative Organic Certification (ROC). This standard must meet all the traditional organic criteria, but any product that bears its label must also restore soil health and possibly help sequester carbon. "Eating organically just causes less harm, but it doesn't do much good other than that," says Chouinard. "However, if you grow something regeneratively, and combine that with organic practices, you are now making more nutritious food that tastes better while growing topsoil and capturing carbon. This way of farming is a win-win-win." The certification is a collaboration with the Rodale Institute. Its tagline? Farm like the world depends on it.
Some of Provisions' products are more expensive than what you might find at your local grocery store. (The look on my husband's face when he realized that the mussels he gulped in one bite cost eight dollars was priceless.) But think about it another way: It's not because these products are actually expensive. It's because most large-scale, commercial agricultural products (like corn and soybeans, grown in massive monocultures) are too cheap. "The real cost-of-food dialogue has to come into play here," Cameron says. "The government, and therefore American taxpayers, is subsidizing the wrong things, so corn and soy get subsidies but they're not the best for the land or our bodies."
Transitioning to sustainable farming practices can be expensive. I know firsthand. In June, my husband and I purchased a 45-acre farm in Tennessee. The land had hosted a traditional cattle operation for the past two generations. Cows would graze for a few months here and then were shipped to feedlots, where they were pumped full of grain and readied for slaughter. We signed our closing papers with bright ideas on how to switch to something more sustainable, like raising goats for meat. Then we found out that it would cost $20,000 to install goat-friendly fencing. Oh, and there isn't a processor that touches goats for miles. Not to mention that few Americans are stocking up on goat steaks.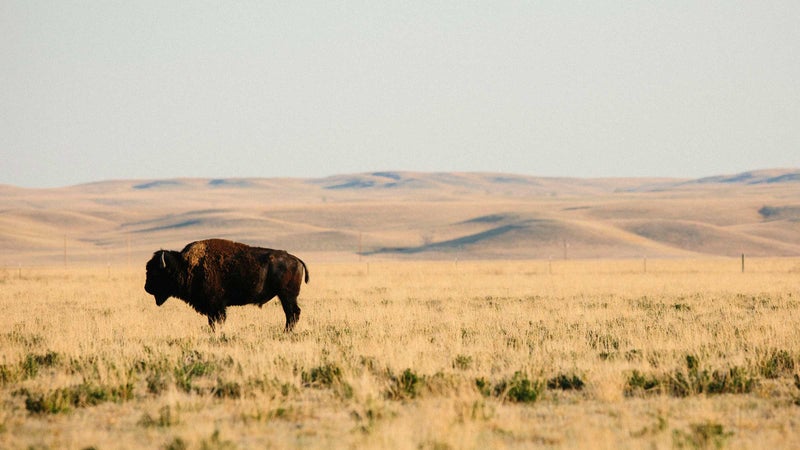 Patagonia Provisions has helped guarantee a market for thoughtfully grown crops. Teaming up with the company on bison jerky has allowed Wild Idea Buffalo, a South Dakota-based, grass-fed, free-range bison operation, to grow significantly. "With their partnership, we've been able to expand our land base," says Jill O'Brien, who runs the ranch alongside her husband. "You can't increase your herd size without increasing your land base. And from a marketing perspective, it helps us put our name out there."
The company's standards are stringent. Provisions employees spent time on Wild Idea's ranch examining animal welfare, interviewing staff, and watching the start-to-finish harvest and processing of a bison.
 I tried every one of the 23 Patagonia Provisions products. Below are my favorites. 
So how much can Provisions really do to change the way we eat? More than you think, it says.
"Five years ago even, the food landscape was very different," says Cameron, adding that it felt like an insurmountable task to find people to grow things like Kernza. "The momentum that has taken place with companies moving this direction and more people being educated around this and having this aha moment, it's been phenomenal."
Provisions plans to launch several new products in the next few months, including another beer. I tried every one of their 23 current products. These are my favorites.
Long Root Ale ($8.99 for a four-pack)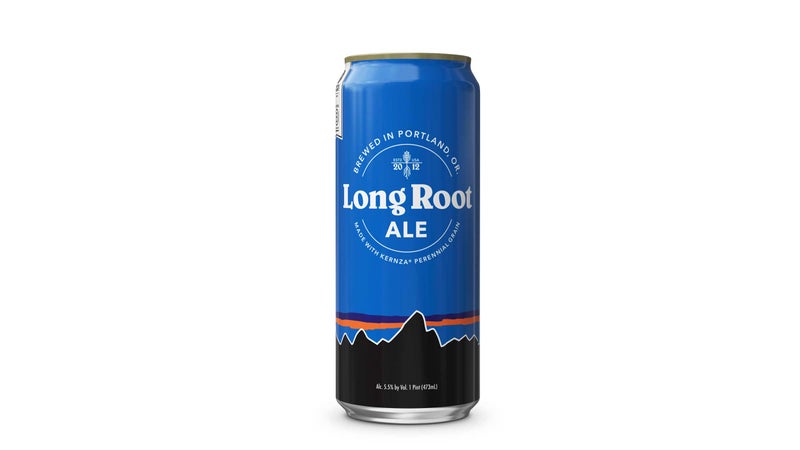 What, you thought I wasn't going to rank a beer in the highest spot? A collaboration with Hopworks Urban Brewery in Portland, Oregon, the beer's name refers to Kernza, a grain that grows extremely long root systems. This helps keep soil in place, minimizing erosion and leaving fields healthier than they were before planting. The beer is just a touch sweet, a bit nutty, and has a super clean finish.
---
Mussels ($8 per tin)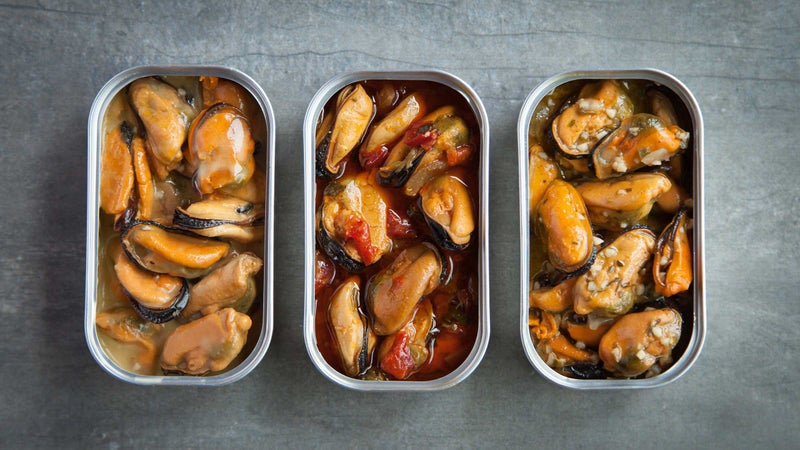 A little-known fact: Chouinard is a tinned-fish fanatic. In fact, he's even tried to get Patagonia Provisions to tin other ocean critters like sea snails. So far the company is sticking with mussels, which, as filter feeders, clean the ocean water they're living in. All three flavors (lemon herb, smoked, and savory sofrito) are a delight.
---
Salmon: Wild Pink ($14 for a two-pack) and Wild Sockeye ($14 for a single pack)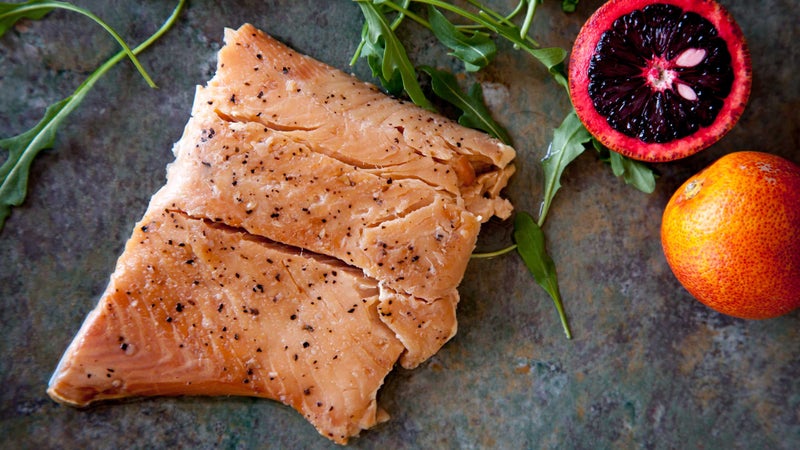 One of the company's first products is still one of its best. "This was about making sure we have wild salmon in the future," Cameron says. The company only works with anglers who fish along specific, well-stocked migration routes. Fishing migration routes ensure that other threatened fish don't accidentally get hauled in alongside the salmon. I'm partial to the black-pepper flavor, which is perfectly salty, smoky, and just fishy enough, but wouldn't refuse any of the company's three salmon offerings.
Wild Pink Salmon  Wild Sockeye Salmon
---
Organic Barbecue Savory Seeds ($30 for a 12-pack)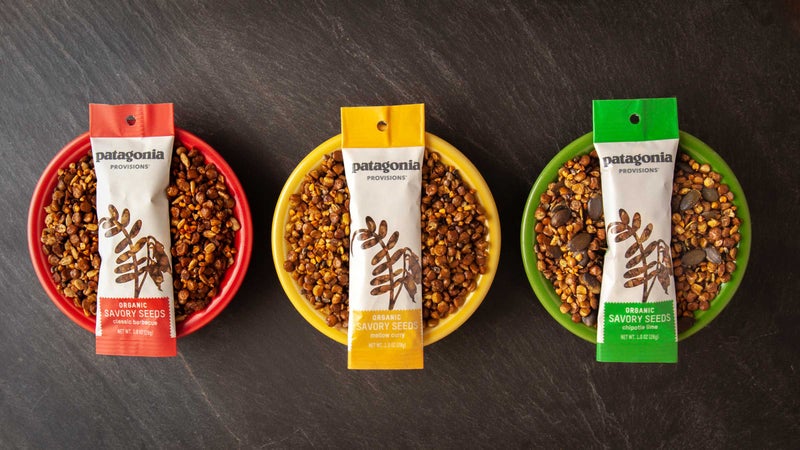 These are the closest thing to snack food in the entire line, and accordingly, I wiped out a whole bag in two big gulps. But unlike most snack food, I had zero regrets afterward. Roasted lentils, sunflower, and hemp seeds, plus toasted buckwheat, are tossed with sweet-salty barbecue spices and finished with tangy lime. This is what your office needs in its vending machine for your 4 p.m. munchies.
---
Buffalo Jerky from Wild Idea Buffalo Ranch ($10)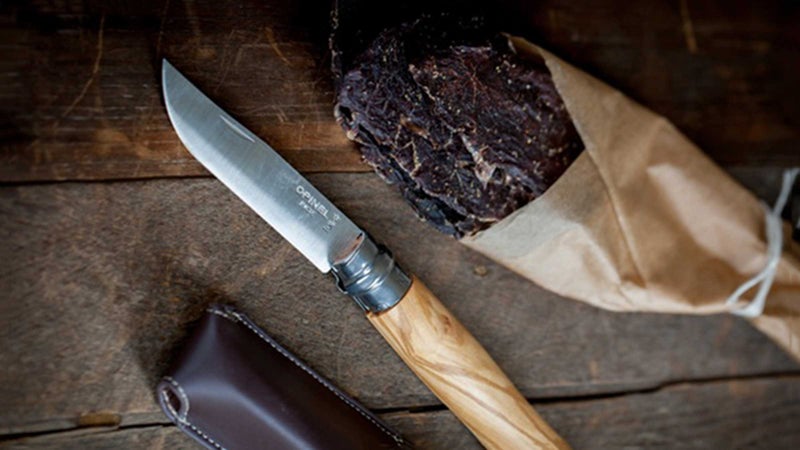 I think of jerky like I think of celery: by the time I'm done chewing it, I must have burned every calorie it contains. Not so with these luscious strips. Tender and cured with a pleasant amount of salt, this is the ideal trail snack for when you cannot face one more handful of gorp. 
---
Organic Mango + Almond Bars ($27 for a 12-pack)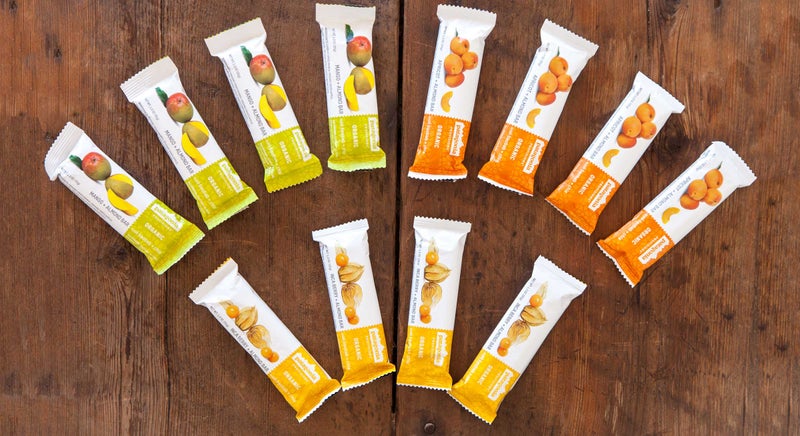 Just sweet enough to feel like a treat but not so sweet that you feel like you ate candy, these bars—made from almonds, mangos, chia seeds, and not much else—are precisely what you want to find at the bottom of your purse when you're tottering on hangry. The apricot and Inca berry flavors are good, too, but the mango was the one I kept reaching for.
---
Organic Black Bean Soup and Organic Red Bean Chili ($7)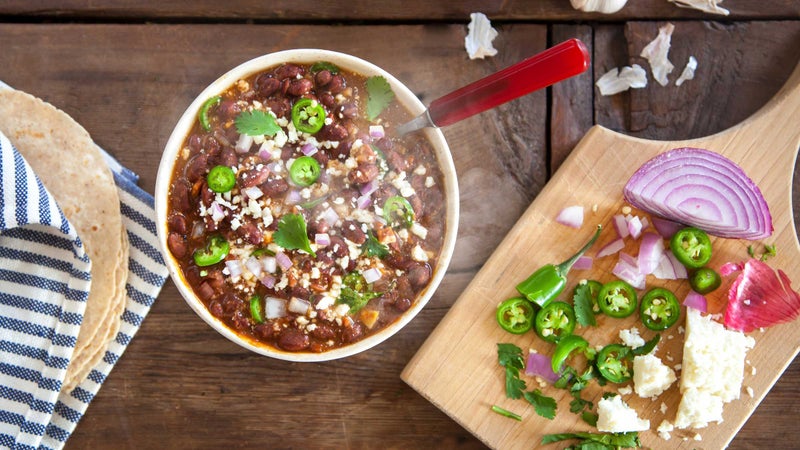 My husband eats instant ramen every day for lunch. I've been trying to get him to eat something, anything else, for fear he'll pickle himself from the inside out. These just-add-water soups are a contender. They're better with a dash of salt and hot sauce, and maybe a squirt of lime, but they're filling, ready in ten minutes, and a healthier choice than instant ramen.
---
Organic Creamy Banana Hot Cereal Mix ($7)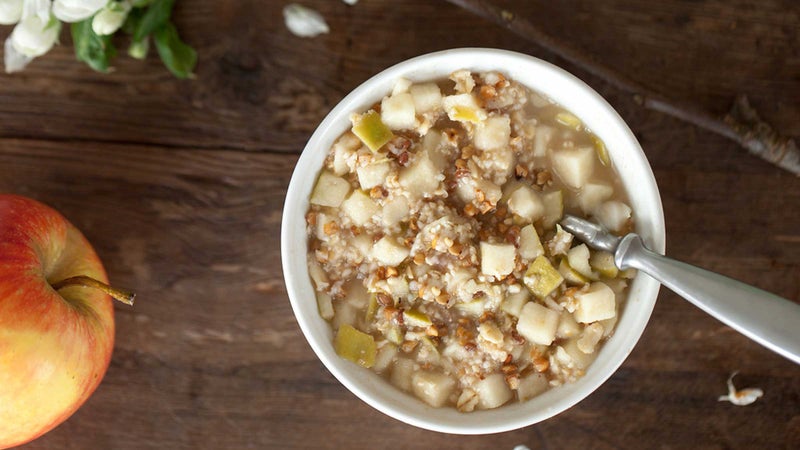 In just ten minutes you can make yourself a steaming bowl of hearty porridge with a serious upgrade, thanks to a mix of grains that includes toasted buckwheat kasha and cracked whole barley. However, even after being primed not to expect a mouthful of glucose, when I took a bite of Patagonia Provisions' organic breakfast grains, I thought, Oh geez, this needs sugar. Yes, I have been conditioned to expect a sweet cereal. But you can make this as sweet as you'd like. I swirled a tablespoon of peanut butter and a drizzle of honey into my bowl and felt completely satisfied. The banana and apple were my two favorite flavors, but the raspberry was a close third place.