Can I Use Halloween Candy to Fuel My Training?
My house is filled with sweets this time of year. Can I use them instead of sport gels and gummies for long runs and bike rides?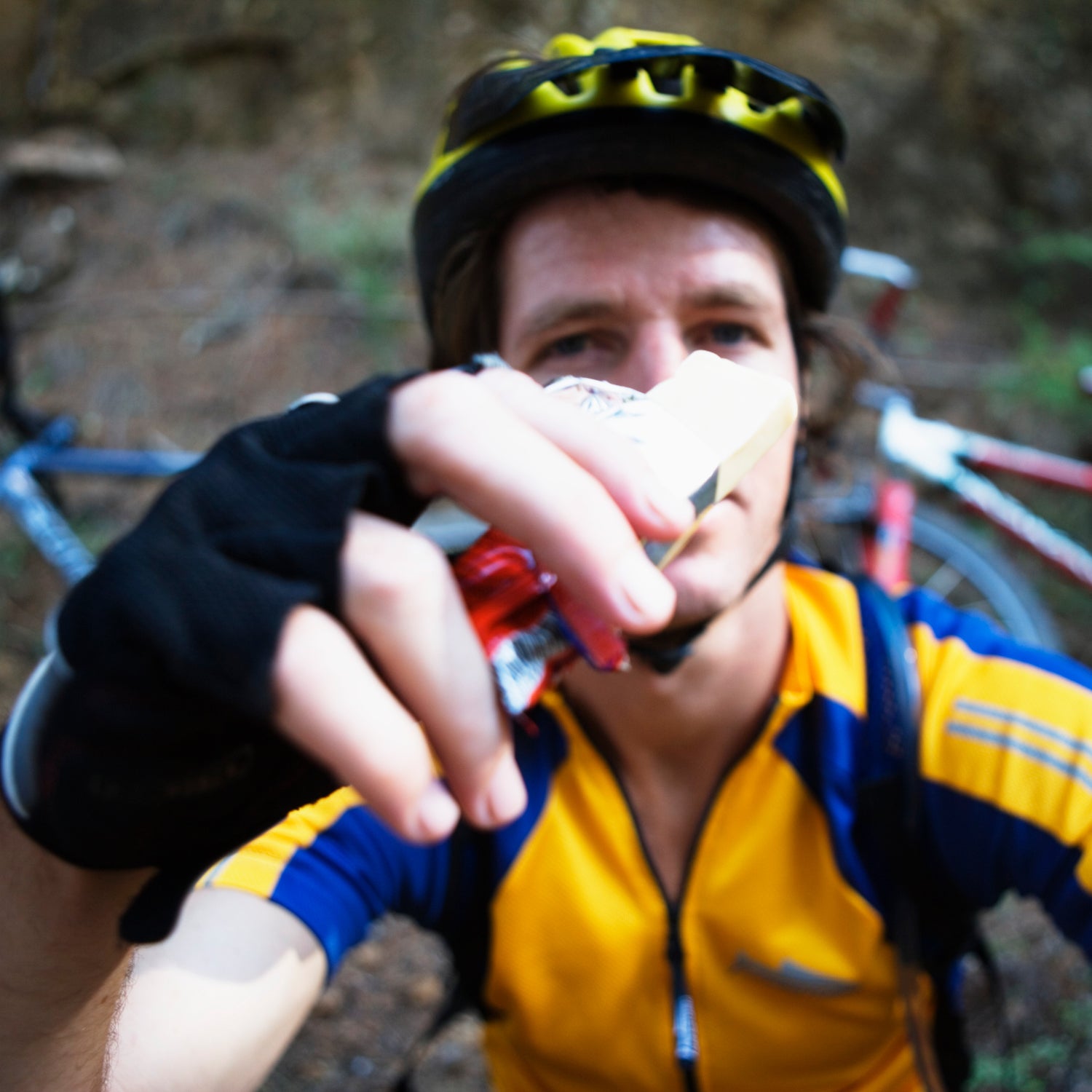 Heading out the door? Read this article on the new Outside+ app available now on iOS devices for members! Download the app.
It's true that if you're active, you probably don't need to agonize over your sugar consumption. But the basic rules of sports nutrition still apply: candy isn't always ideal, you need to be working out hard enough to require the extra calories in the first place, and some candies can work better than others.
First things first: when is it okay to consider a fun-size Snickers bar as fuel? If you're going for longer than an hour, eat 100 to 200 calories beforehand and then 100 to 200 calories every following hour. Each 100 calories could be a Gu or three Clif Shot Bloks, but it could also be that fun-size Snickers (80 calories), a small pack of jellybeans, Skittles, candy corn, or raisins. As long as you're sticking to the right amount of carbs and calories for your workout, Halloween-portioned candies can work just as well.
The main sport-snacks-versus-candy debate is over whether or not all sugars are created equal. Most regular candy is made with high-fructose corn syrup or other simple forms of sugar. Many sport gels, gummies, beans, and blocks, on the other hand, blend maltodextrin and fructose, "which have been shown in research to be most beneficial to fueling during exercise," says Kate Sweeney, R.D., senior clinical dietitian at Brigham and Women's Hospital in Boston and top-ranked age-group triathlete. "If you only had one type, it takes longer to digest." 
But sports nutritionist Nancy Clark, R.D., says that the benefits of multiple sugars are overstated, and the real-life difference is negligible. "The main reason they create these special fancy-sounding blends is so that they can patent it," she says. "You can't patent regular sugar." 
There's no clear answer in the sugar debate yet, but it's really not a big deal unless you're experiencing problems. Specifically: if you're suffering from overheating and bloat, it could be the maltodextrin in your energy gel.
Just don't try something for the first time during an important training run or a race. And consider a few things when choosing your exercise candy, if you do go that route:
First is your stomach. "Each person is an experiment," Clark says. Lighter candies like jellybeans are best for people with sensitive stomachs. Candy with more fat—chocolate, nuts, or peanut butter—are great for longer, slower workouts, but avoid them during high-intensity sessions.
To dial it in even more, check the ingredients list: some candies contain the same minerals you get in most sport formulations. Clark is a big fan of Whoppers, which have 95 mg of sodium per 190-calorie serving. A 100-calorie chocolate Gu, in comparison, contains 50 mg of sodium and 85 mg of potassium.
Still, "candy's not known for its electrolytes, so if you're working out for a long time or at a high intensity or sweating a lot, you'd probably need another source, like a sports drink, to replenish lost sodium," Clark says. 
Recovery? A 2-pack of Reese's peanut butter cups (24 g carbs, 5 g protein) or a Mr. Goodbar (26 g carbs, 5 g protein) come close, but something less refined—like whole grain crackers and cheese, or a banana with peanut butter—is a smarter nutritional choice. Still, if a pack of Mike & Ikes is all you have, says Clark, "anything is better than nothing."