Canned Drinks Are the Newest Products for the CBD Crowd
Crack open a nice cold can of CBD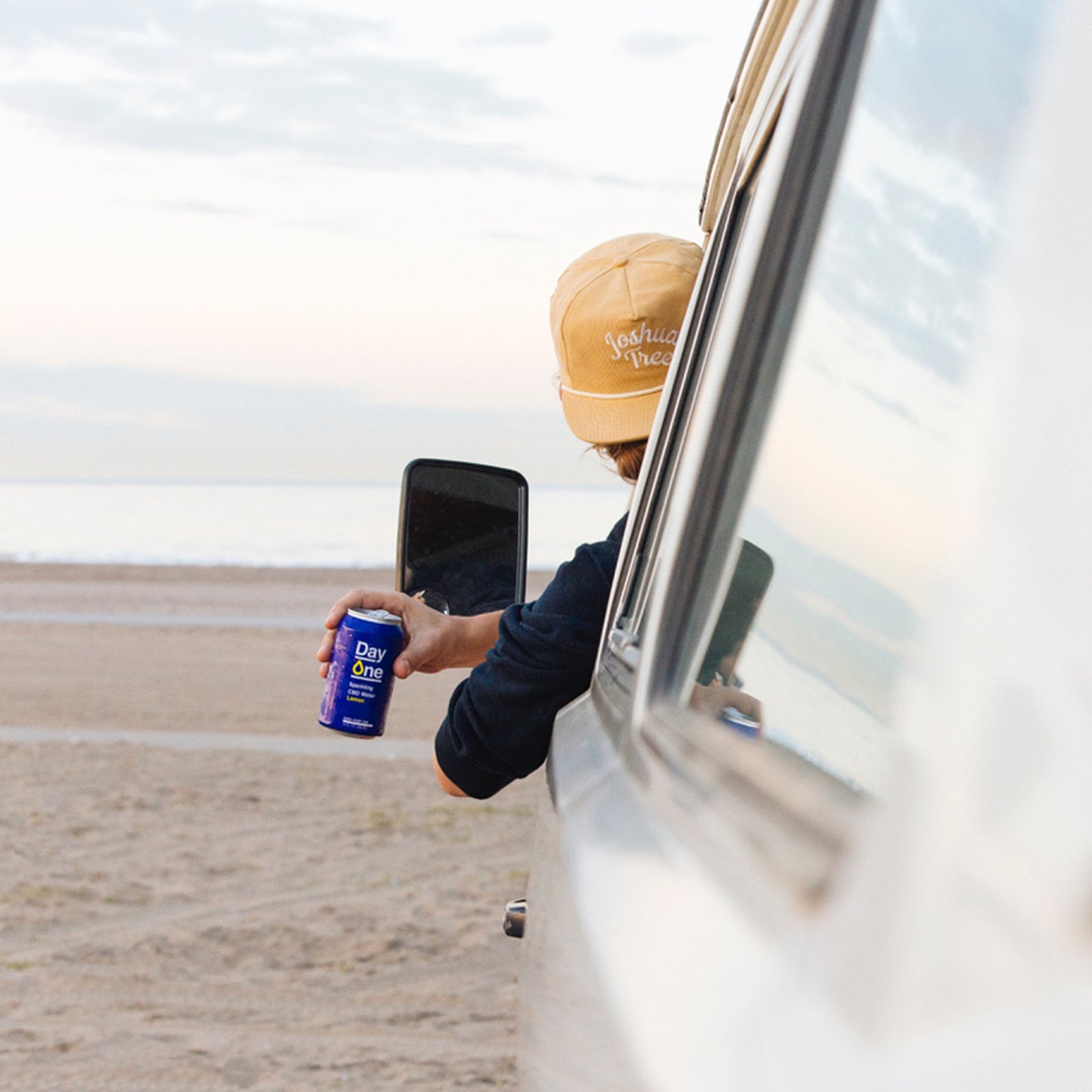 Heading out the door? Read this article on the new Outside+ app available now on iOS devices for members! Download the app.
Nowadays, it seems you can stock your whole pantry with CBD goods—there are cannabidiol edibles, tinctures, coffee, and cocktails. But one of the most rapidly expanding categories of CBD-infused products is canned beverages, with a market that's forecast to grow from $2 million in sales in 2018 to more than $11 million by 2025.
Many of these beverages contain natural fruit flavors and 20 to 25 milligrams of CBD, one of the primary active ingredients in cannabis. CBD has been hailed for its anti-inflammatory and stress-relieving benefits, and many CBD beverage brands say the body absorbs CBD faster and more efficiently when it's in liquid form. But Tory R. Spindle, a postdoctoral research fellow at Johns Hopkins, says further studies are needed to back up these claims, noting there has been little controlled research into CBD's effects on humans. He adds that cannabinoids—the chemicals found in cannabis—are usually insoluble in water, and he's skeptical that the amount of CBD in a canned beverage is enough to derive any positive effects. (In a recent study he helped conduct, Spindle says subjects didn't see a difference between a placebo and a 100-milligram dose of CBD.) This past fall, the National Institutes of Health announced that it will launch a study on CBD's pain management properties.
In other words, the jury is still out on the science behind the benefits of CBD. But if you decide to give it a try, here are six new canned drinks to check out.
Wyld Fruit-Infused Sparkling Water (12 cans for $48)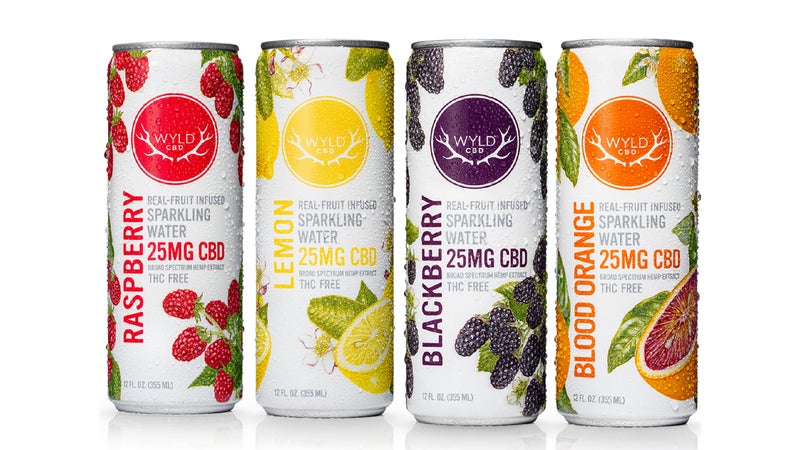 Wyld's CBD sparkling water is available in four varieties: blackberry, blood orange, raspberry, and lemon. The naturally flavored drinks contain 25 milligrams of CBD and are unsweetened, with just a hint of sour.
---
Vybes CBD Beverage (12 bottles for $96)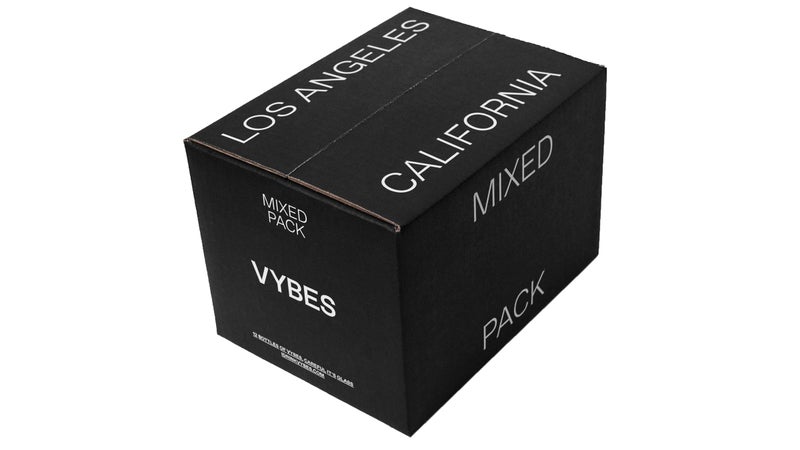 One of the more unconventional-tasting brands of the bunch, Vybes's uncarbonated CBD drink comes in five fruit, spice, and herb flavors: Honeycrisp apple basil, burning mandarin, strawberry lavender, peach ginger, and blueberry mint. We liked the slightly sweet notes—each was similar to drinking water that had been muddled with fresh fruit and spices. They're organic and contain 25 milligrams of CBD each.
---
Weller CBD Sparkling Water (12 cans for $60)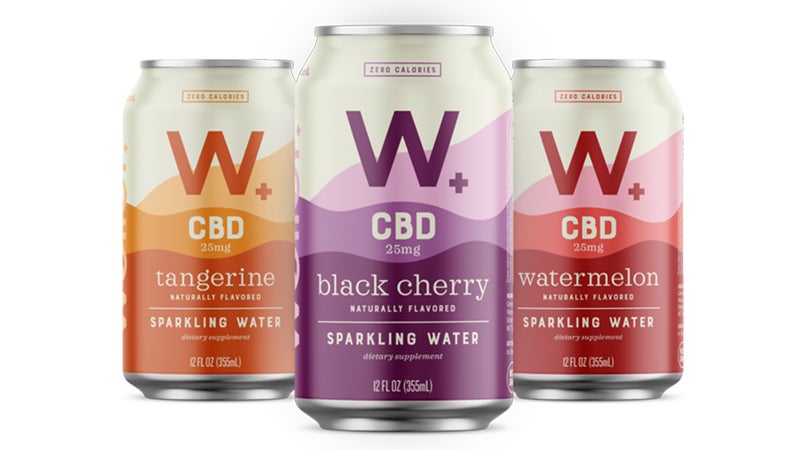 We dug all three flavors of Weller's fizzy CBD beverages. They had a Jolly Rancher–like taste that provoked instant nostalgia. The black cherry, watermelon, or tangerine drinks are sweeter than some of the others on this list, but they're made with natural flavors and ingredients. Each contains 25 milligrams of CBD.
---
Day One Sparkling CBD Water (6 cans for $39.50)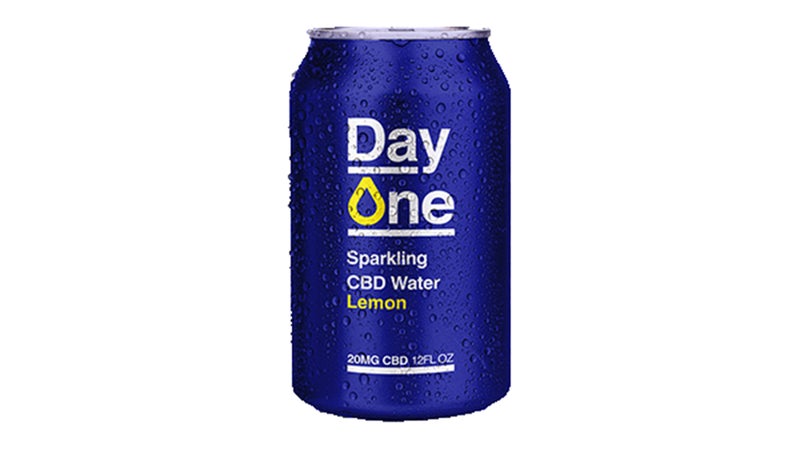 Every can of Day One has 20 milligrams of CBD. For now, it's available in just one flavor, lemon—grapefruit and lime are on the way—which was crisp and fresh with a bit of bracing tartness.
---
Cirrus Sparkling CBD Water (4 cans for $20)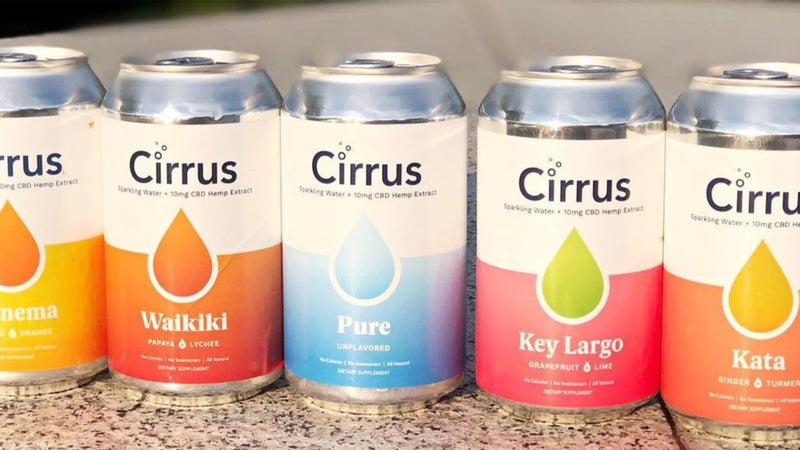 Founded by the owners of Second Self Beer Co., Cirrus drinks contain 10 milligrams of CBD and come in five flavors, including Kata (ginger and turmeric) and Waikiki (papaya and lychee). While the beverages are pretty hemp forward, the interesting herbal notes help balance out their fruitiness.
---
Cann Social Tonic (6 cans for $27)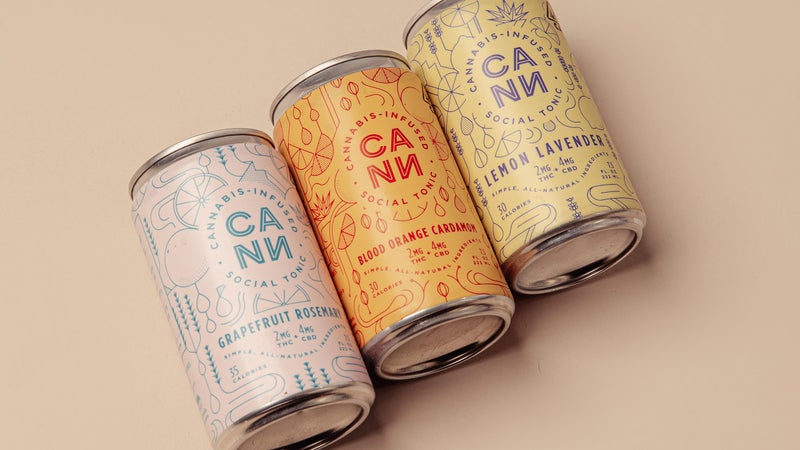 Cann's Social Tonic is the only CBD drink we tested that also includes THC. Each can contain 2 milligrams of THC and 4 milligrams of CBD. The three flavors—lemon lavender, blood orange cardamom, and grapefruit rosemary—have just a touch of sweetness from the addition of agave, which is counteracted by an appealing skunky undercurrent on the palate. Note: This is considered a microdose of THC, so you may feel a slight buzz after drinking a can.
Lead Photo: Courtesy DayOne