Shalane Flanagan's Favorite Post-Run Meal
Shalane Flanagan and Elyse Kopecky are back with a new cookbook filled with the recipes that fueled Flanagan's historic win at the New York City Marathon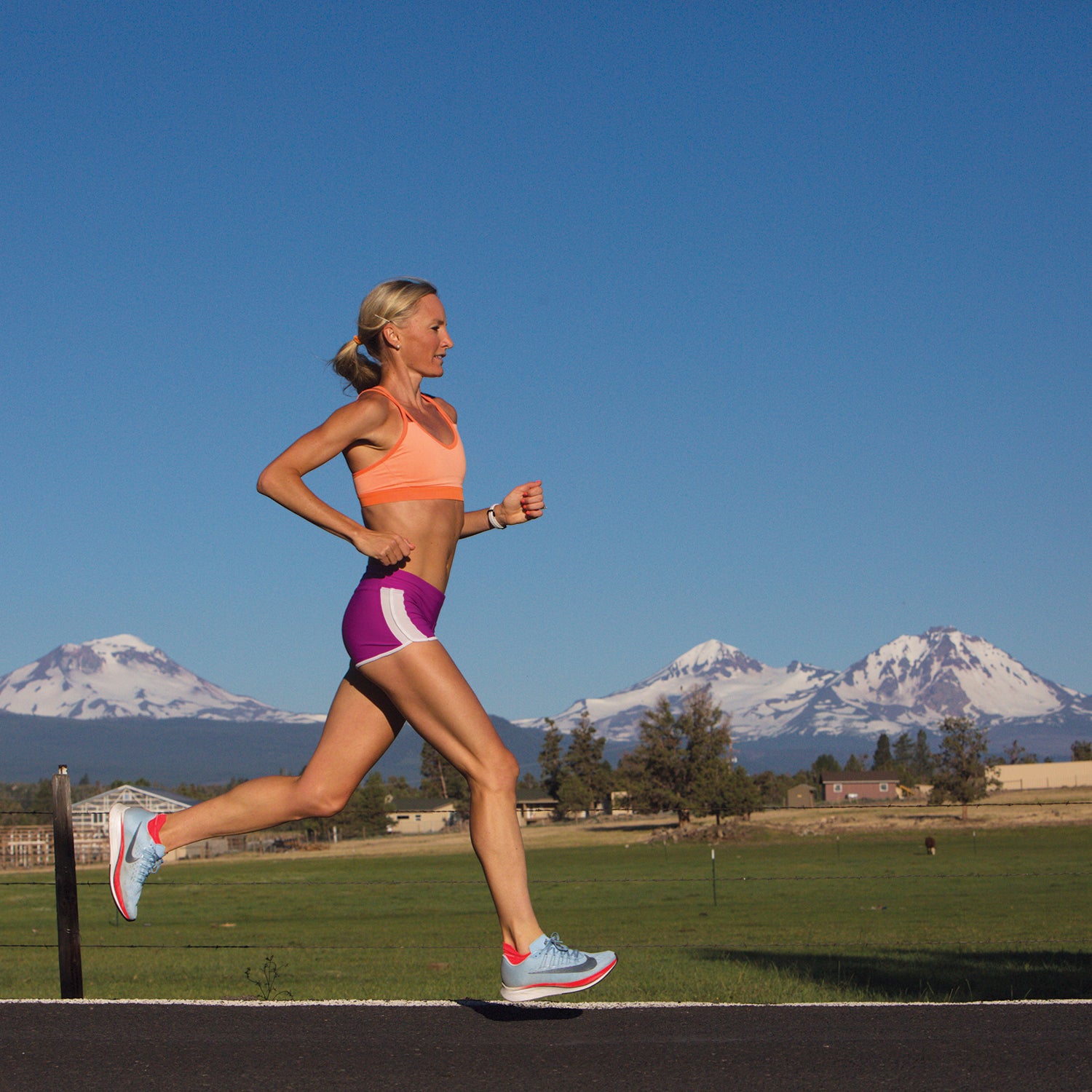 Alan Weiner(Photo)
Heading out the door? Read this article on the new Outside+ app available now on iOS devices for members! Download the app.
In Run Fast, Cook Fast, Eat Slow, out August 14, Olympian and world-class distance runner Shalane Flanagan and nutrition coach Elyse Kopecky are back with more quick, nourishing recipes guided by the duo's simple principle: Eat a variety of real food, and don't obsess about fat and calories. Their first cookbook, Run Fast, Eat Slow, landed on the New York Times bestseller list when it came out in 2016.
"People are so confused about what's healthy and what's not," Flanagan says. In the new cookbook, she and Kopecky confront disordered eating, a topic that has resonated with many readers. Restrictive, performance-oriented diets can lead to undernourishment and troubling relationships with food, especially among female athletes. Flanagan and Kopecky aim to address this head-on with a commitment to celebrating food, providing ample fuel for hardworking bodies, and forgetting about calories. Also sprinkled throughout is advice pulled directly from Shalane's life: meal-planning tips, budget-saving hints, and examples of strength and active-recovery routines.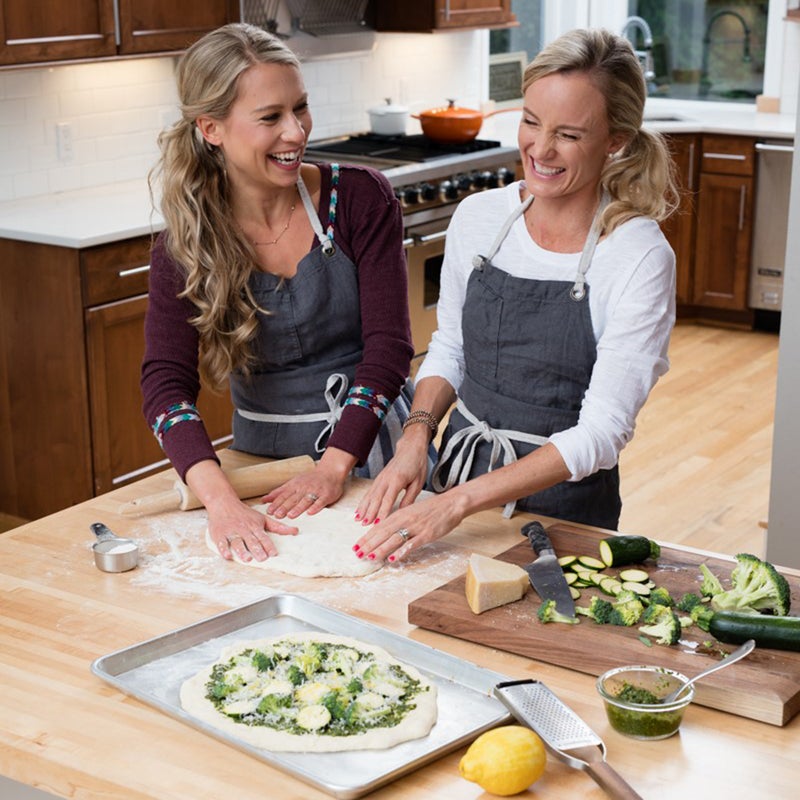 "I ate a lot of these recipes during my training [for the New York City Marathon] and that went well," Flanagan says. That's an understatement. In 2017, Flanagan became the first American woman to win the race in 40 years, which she describes as her "lifetime wildest dream." On Monday, Flanagan announced that she will return this fall to defend her title in New York. 
One of her staple dishes during training was the Superfoods Soup, a creamy, Indian-inspired soup full of veggies and chickpeas and designed to boost your immune system. "I'd make big batches. It was comforting, especially if it was cool outside," Flanagan says. "The curry powder adds an anti-inflammatory kick, which is good for my recovery, and the coconut milk makes the soup feel hearty and indulgent."
Superfoods Soup 
Serves 8
2 tablespoons extra virgin olive oil
2 carrots, peeled and diced
2 celery stalks, diced
1 yellow onion, diced
2 teaspoons fine sea salt
2 tablespoons curry powder
5 cups water
1 sweet potato (yam), unpeeled, cut in 1⁄2-inch dice
1 can (13.5 ounces) unsweetened coconut milk
1 can (14.5 ounces) diced tomatoes
1 can (15 ounces) chickpeas (garbanzo beans)
3 cups chopped kale, stems removed
Juice of 1 lime
Heat the oil in a large pot over medium-high heat. Add the carrots, celery, onion, and salt. Cook, stirring occasionally, until softened but not brown, about five minutes. Add the curry powder and cook, stirring continuously, for 30 seconds, being careful not to let the spices brown.
Add water, sweet potato, coconut milk, tomatoes, and chickpeas to the pot. Bring to a boil, then reduce heat, cover, and simmer, stirring occasionally, until the sweet potatoes are soft, about 20 minutes (be careful not to overcook).
Stir in the kale and simmer just until wilted. Turn off the heat and stir in one tablespoon of the lime juice. Taste and add more lime juice and salt if needed. 
Reprinted from Run Fast. Cook Fast. Eat Slow. Copyright © 2018 by Shalane Flanagan and Elyse Kopecky. Photographs copyright © 2018 by Alan Weiner. Published by Rodale Books, an imprint of the Crown Publishing Group, a division of Penguin Random House LLC.
Lead Photo: Alan Weiner