Five One-Pan Performance Meals
The easiest way to recover from the grind is to follow this basic formula, then get creative with the add-ons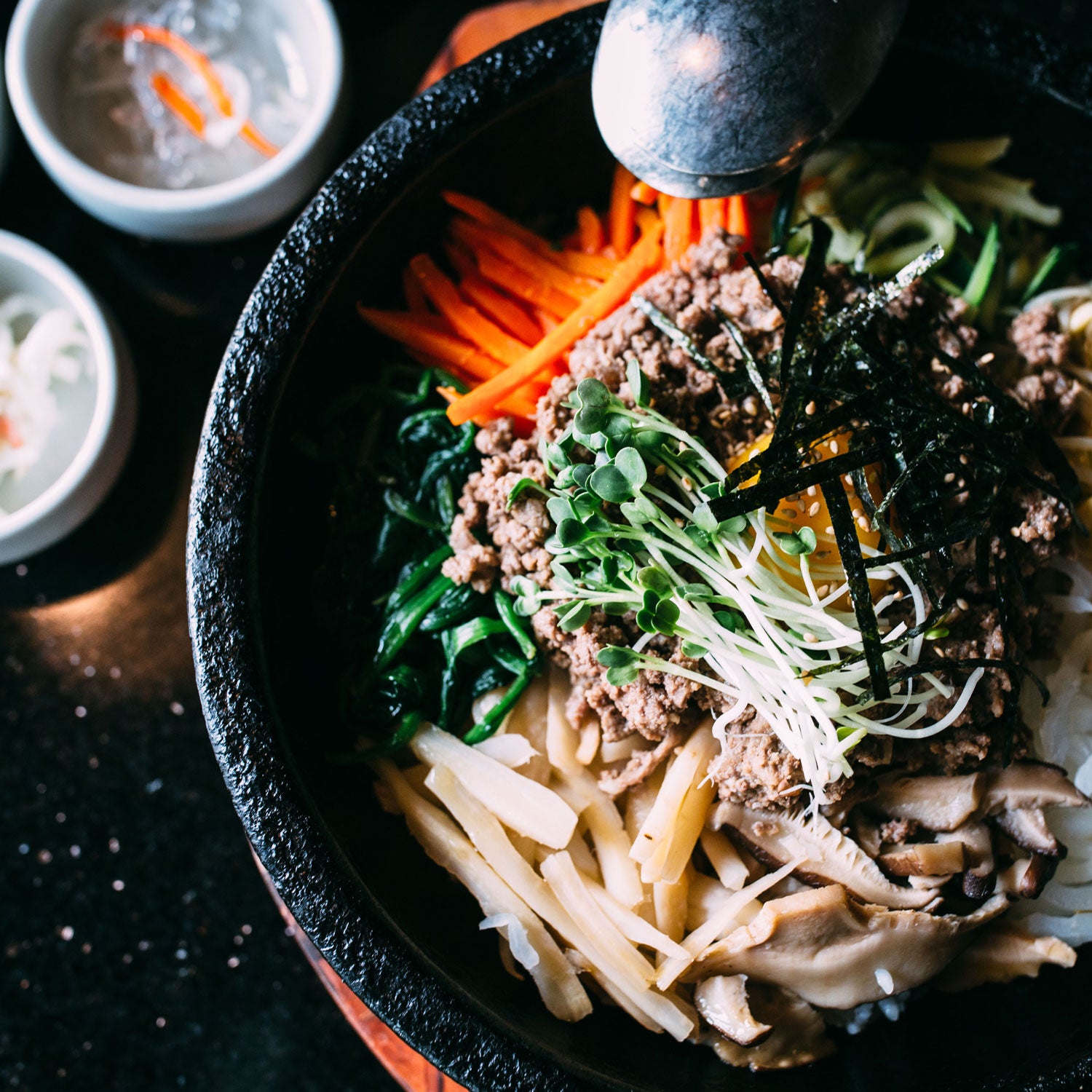 Heading out the door? Read this article on the new Outside+ app available now on iOS devices for members! Download the app.
Imagine this: You just spent the day giving your all on a big hike or ride, or a long day at work followed by an evening gym session. You arrive home tired and ravenous, without an ounce of give-a-shit to spare. Typically, you'd respond to this situation by stopping at a drive-through or microwaving a plastic-enclosed food item with an ingredient list that's 75 percent unpronounceable.
There's a better way, says Lentine Alexis, a classically-trained chef, nutrition consultant, and former professional endurance athlete. Take a natural carb, a bunch of vegetables, a dose of protein, thumb of fat, and some sauce, and throw it all into a pan, then let it rip for a few minutes. You'll have a delicious meal that covers all of your nutritional bases—lots of protein and your RDA of vegetables—without much cleanup.
"I love one-pan meals," says Alexis. "They're stupid easy, and great for athletes because we often get home having under-eaten all day and we need a healthy meal."
Cultures from around the world have long had their own spins on the basic formula of combining the above ingredients. In Korea, there's bibimbap: rice with beef, pickled vegetables, chili paste, and a fried egg. In Spain, paella: rice, green beans, meat, seafood, spices, and beans. In Thailand, pad thai: rice noodles, meat, eggs, peanuts, spices, and vegetables. In America, the breakfast skillet: potatoes, eggs, bacon or ham, vegetables, and cheese. The flavor profiles you can create with the basic formula will keep you culinarily satisfied for years.
The meal is easy to customize for your nutritional needs, too. Need a lot of protein? Add a lot of meat. Trying to cut carbs? Go easy on the rice (or noodles, or potatoes, etc). Vegan? Use tofu instead of meat.
One-pan meals are best on week nights, when you have leftover grains and meat in the fridge, says Alexis.
Here's the basic formula you'll toss on the pan:
Two tablespoons oil
Eight to 12 ounces of protein (eggs, chicken, shrimp, steak, tofu)
Two cups of cooked grains, tubers, or pasta
1/4 cup sauce
Four cups of vegetables (roasted, steamed, baked, or fresh)
And while you should feel free to let your creative culinary juices flow, we know that sometimes a little inspiration is much appreciated. Try one of Alexis' favorite combos, each ingredient portioned out according to the basic formula above:
Eggs + Black Rice + Miso-Turmeric Dressing + Avocado + Roasted Broccoli
Chicken + Rice + Maple-Soy Dressing + Kale + Radishes
Tofu + Blue Emmer + Sriracha Mayonnaise + Roasted Mushrooms + Butternut Squash + Torn Kale
Skirt Steak + Tagliatelle + Olive Oil + Harissa + Torn Olives + Kale Ribbons
Lead Photo: Steffi Victorioso/iStock