Everything I Do to Avoid Stomachaches on Race Day
Start-line nerves, finish-line beers, and lots of fast, hard miles in between aren't easy on the gut. Here's what I've learned over a decade of racing.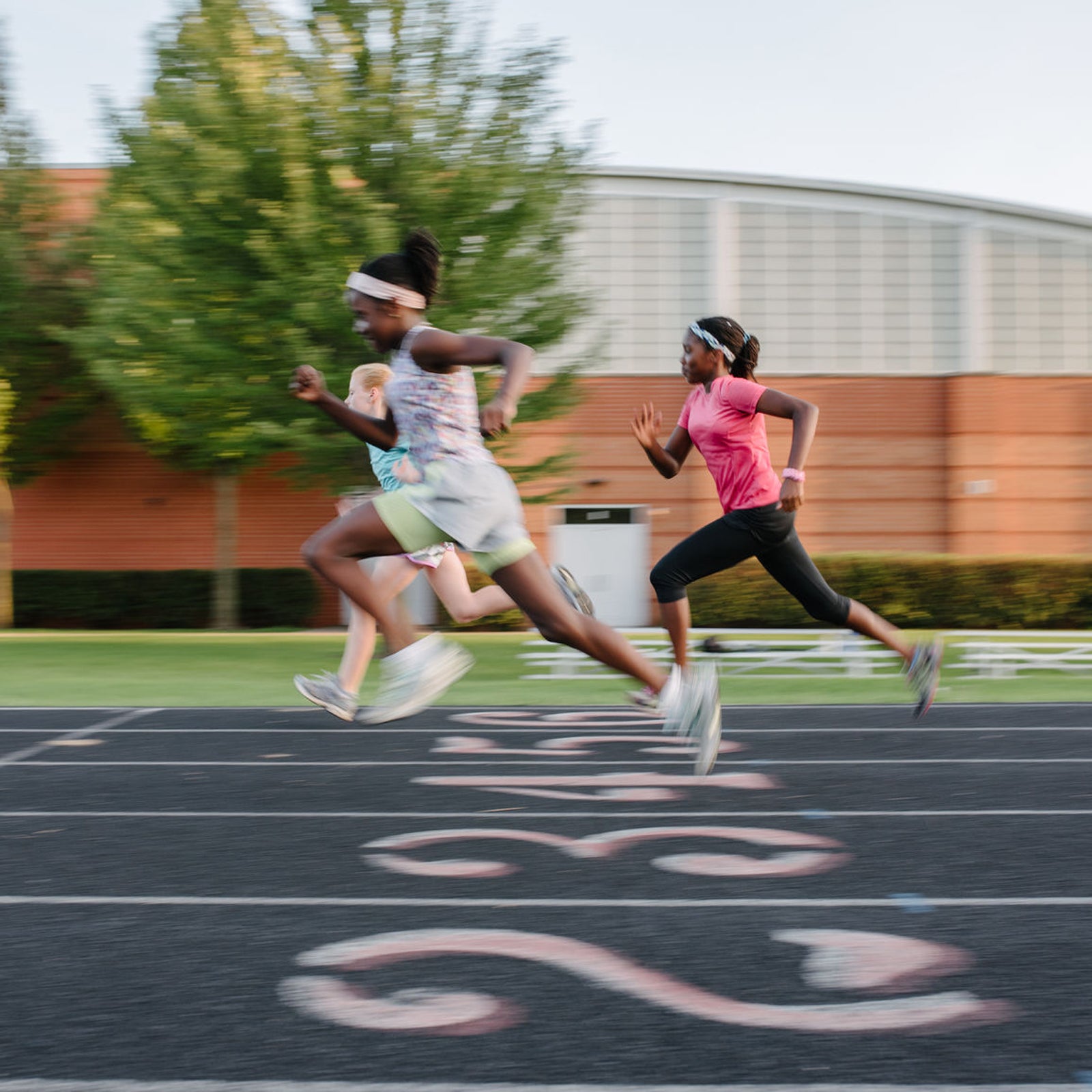 Gabriel Bucataru/Stocksy(Photo)
Heading out the door? Read this article on the new Outside+ app available now on iOS devices for members! Download the app.
Runners don't talk about gut issues enough. Queasiness, emergency bathroom breaks, and cramps derailed my races for a decade. But after years of 100-plus-mile training weeks and everything from 5Ks to 50K trail races, I finally figured out how to not be in the Porta-Potty line when the gun went off. You can avoid serious gastrointestinal distress on the start line by prepping the right way. Here are all the tricks I used ahead of the North Face Endurance Challenge 50K at Bear Mountain in New York, where I ran my way into second place—without a single aid-station pit stop.
A Few Months Before Race Day
Test, Retest, Test Under Stress
In general, I train to avoid surprises on race day. But it took me years to learn that in addition to test-driving terrain, gear, and weather, I also needed to get used to the foods I would eat. I rejected this idea for a long time, because it didn't always feel necessary to take in so many calories during a training run—even if I wound up depleted, I could replenish myself afterward. But this year, I realized that to train effectively and race well, I needed to eat the way I would when competing. It helped me figure out how much fuel I can take in and what types work best for me.
Plan Your Race Day Menu
Race day isn't the moment to try potato chips mid-run for the first time. Sure, plenty of people rely on aid stations, but if you're prone to stomach issues, race with your own fuel. I've dialed my intake down to a few staples that I know work for me: unflavored Tailwind, Nuun hydration, Clif chocolate-cherry gels, and Gu Stroopwafels. I'm sure that by next year I'll have a slightly different list, and when I run longer races, I'll add savory flavors and a bit more fat and protein into the mix. Bottom line: you should know well ahead of time what and how much you plan on eating and how you'll carry it all.
Train Wearing Your Hydration Vest
If your hydration vest or pack isn't adjusted right, it can hit your stomach or ribs in a way that makes you feel nauseous after a few miles. Like wearing an ultra-compressive sports bra, a pack can change the way you naturally breathe while running, so race day should not be the day you test it for the first time. I wear mine any time I run for more than an hour, even if it just has a bit of water in it. 
Two Days Out
Reduce Your Fiber and Fat Intake
Minimizing your fiber intake can save your stomach on race day. "I adjust an athlete's diet to tone down on high fiber and fat while adding in more carbohydrate-focused snacks prerace," says Dana Lis, director of performance nutrition at University of California, Davis. You don't want to deviate too far from your regular routine, but think of fruits and vegetables as side dishes rather than main courses during these last couple days. It'll keep you from needing to hit the bathroom repeatedly. Same goes for fat: too much can lead to GI distress and diarrhea, so cut back slightly. 
Get Your Act Together
Don't save packing your race bag, overnight bag, or cooler until the day before, especially if you're traveling to a race. Pack as far out as possible to cut down on nerves. "A prerace routine lays out a series of actions to keep your nerves in check," writes Simon Marshall, who has a PhD in sport and exercise psychology, in his book, The Brave Athlete. Research has found that anxiety can trigger symptoms in the gut, so the less stressed you can be in the hours leading up to the race, the better. Having your race bag ready to go means one less thing you need to worry about at 10:00 the night before the race.
The Day Before
Run (a Little)
A few miles of easy running the day prior to your race can help keep things moving, especially if you tend to get a little backed up on off days.
Scope Out Your Bathrooms
Note where the Porta-Potties are (and how many there are), and look for secret bathrooms. At Bear Mountain, the Porta-Potties at the main race area had a huge line, but there was a totally empty park bathroom about 250 yards away that I had scouted the day before. 
Check in Early If Possible
Most races allow you to get your number on race morning, but if you can, hit packet pickup the day before. Then, when you get to the venue in the morning, you just have to warm up and hop in that bathroom line instead of waiting at registration while your stomach grumbles.
On Race Day
Wake Up Early. Very Early.
I wake up three or four hours ahead of start time, because I need extra time to get my stomach sorted out on race mornings. I get super nervous, which makes eating difficult, so I try to stay calm by reading a favorite book while I get through my breakfast (which I eat as early as possible to have plenty of digestion time). Nutritionist Amy Shapiro, founder of Real Nutrition NYC, recommends eating between 300 and 400 calories around two hours before you run, but you should experiment to find out what works for you. I usually have around 400 to 500 calories and a bit of caffeine heading into my race. 
Don't Eat Anything New
I've said it before, but it bears repeating: if you haven't eaten it before but it's in your registration bag or at an aid station, skip it.
Skip the NSAIDs
You might think an anti-inflammatory will keep you feeling spry and pain-free, but it can also lead to severe stomach distress. Philadelphia-based sports medicine doctor Michael Ross warns his patients not to use NSAIDs frequently while exercising. They can cause GI distress in the short and long term and can lead to potential kidney damage. Avoid them unless you're operating under doctor's orders.
BYOTP
Never count on a Porta-Potty being well stocked. Pack some toilet paper in your bag in case of emergency.
Stay Calm
The second I start thinking, "Is my stomach OK?" is the second that it starts gurgling or cramping. The power of the mind can be terrifying mid-race, and stress and anxiety can induce gastric distress, so just relax. "The better you are at changing attention channels when needed, the less likely it is that you will become stuck," Marshall writes. I Sharpie a race day mantra on my hand ("kick ass" during my last Ironman, "race happy" during my most recent 50K) that helps me reset when my mind wanders to my stomach. Any mind trick that keeps you from pondering the state of your stomach is worthwhile. 
Stick to Your Fuel Plan 
Don't get so caught up in the race that you forget to eat and drink. If you're nervous about sticking to your schedule, set your watch to beep at the intervals when you need to fuel. 
Take Advantage of Aid Stations 
If you have even the slightest urge to go to the bathroom, jump into the Porta-Potty at an aid station. It's worth those 30 seconds to feel more confident in the next leg of the race.
Post-Race
Be Gentle to Your Body
Don't expect a lot from your stomach at this point. Be prepared with simple stuff you know you can choke down at the finish to get some carbs and protein into your system. A protein powder you use often or simple carbs like bagels or bananas will be gentle on your digestive system. Rehydrate slowly and with added electrolytes: the American Council on Exercise recommends boosting your water with a tablet or even just a pinch of salt. As the day wears on, sneak in some fibrous greens and veggies, which will help you get back on track, whether you're backed up or hitting the bathroom more often than normal. That said, if you're craving a cheeseburger and a Coke post-race, by all means, go for it. Listen to your gut.
Lead Photo: Gabriel Bucataru/Stocksy
Trending on Outside Online