6 Coffees that Are Supercharged for Athletes
Caffeine is old news on the supplement scene. These next-gen coffee products aim for additional benefits.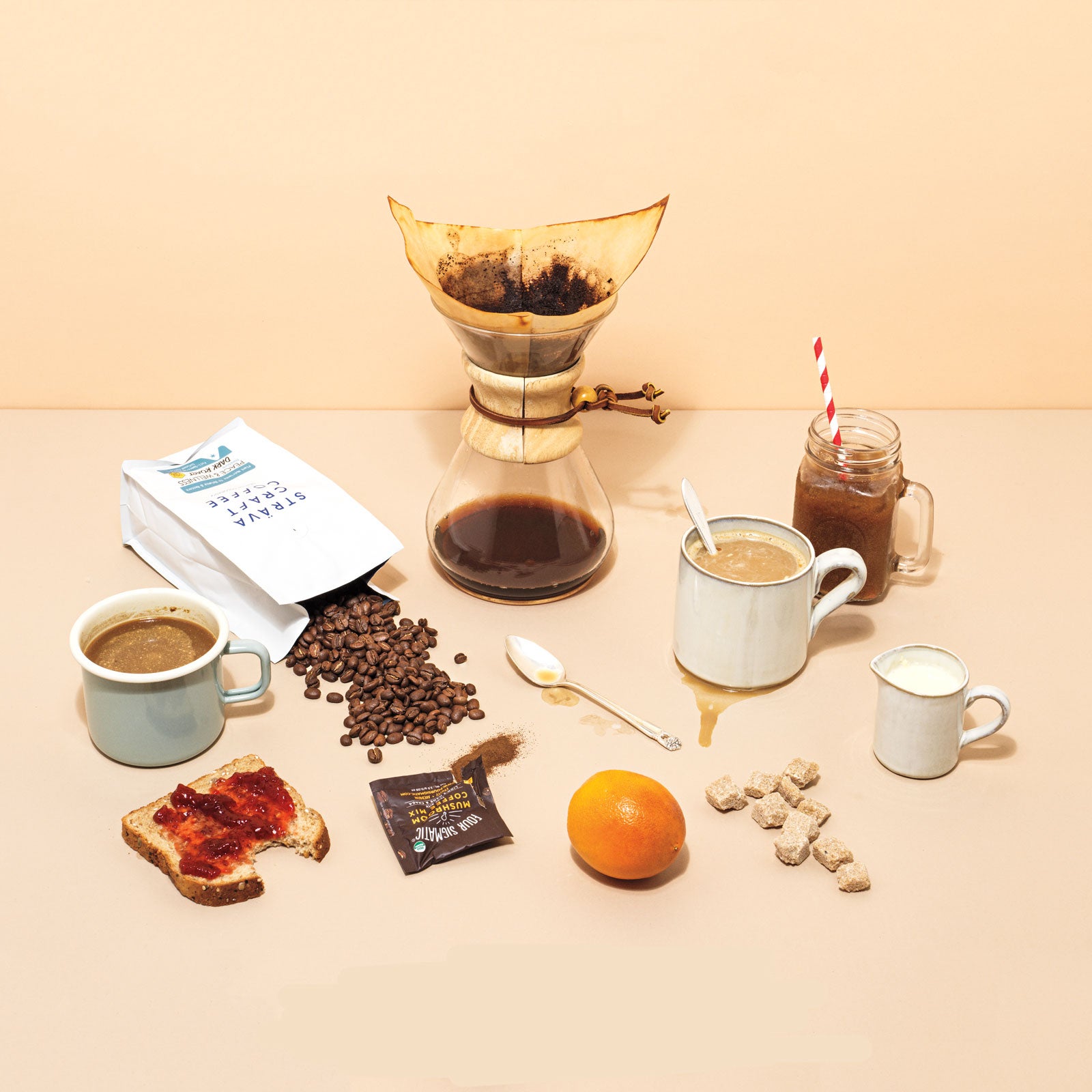 Hannah McCaughey
Heading out the door? Read this article on the new Outside+ app available now on iOS devices for members! Download the app.
You probably don't need another reason to start your morning with a cup of joe, but here goes. Caffeine's potential to improve athletic performance is well established: numerous studies have found that it has positive effects on strength, power output, and endurance. Now companies are targeting athletes by infusing their java with ingredients like mushrooms and algae that may carry other performance benefits. Here are six of them. 
Strong Coffee Company Original ($45 for 12 oz)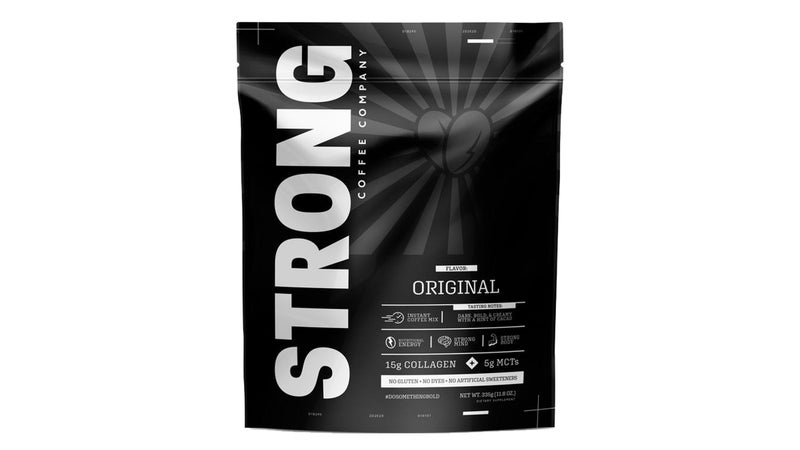 Developed by athletes, Strong Coffee is a sugar-free instant latte that includes collagen protein, which may benefit joint health and speed injury recovery, and powdered MCT oil, a fatty acid that could help boost endurance. It's sweetened with cacao for a hint of chocolate flavor.
---
Laird Superfood InstaFuel ($12 for 8 oz)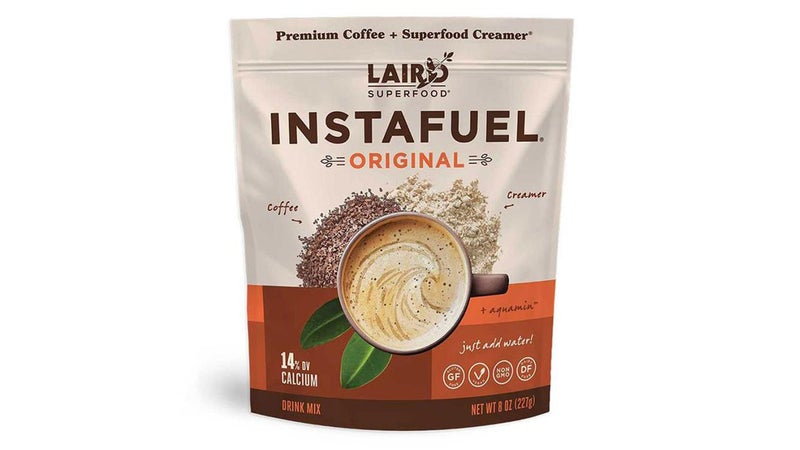 This mixture is modeled on Laird Hamilton's morning brew. It combines freeze-dried arabica coffee with a dose of coconut oil, coconut milk, and Aquamin, an algae-based mineral supplement that some research suggests could improve bone density and reduce inflammation. Fortunately, you taste the coconut, not the algae.
---
EnerHealth NutriCafe Perfor­mance Coffee ($15 for 12 oz)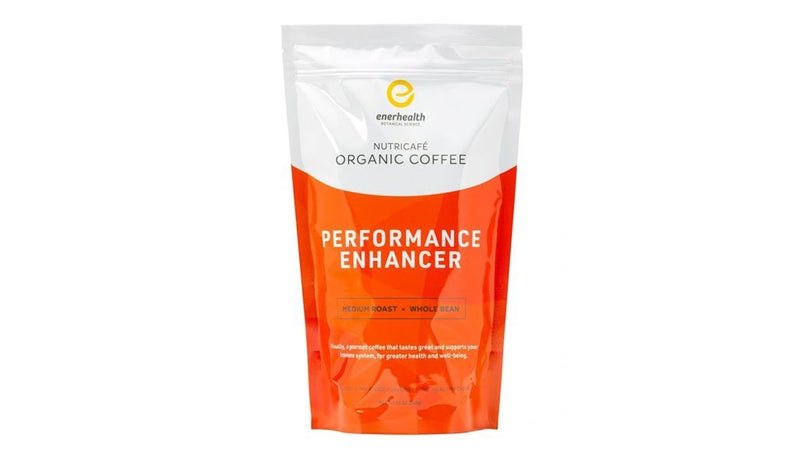 The beans in NutriCafe come from Mexico, and they're infused with cordyceps and reishi mushrooms. The science is far from conclusive, but some studies suggest that cordyceps boosts VO2 max, while reishi has been used in Eastern medicine for centuries to fight inflammation. 
---
Strava Craft Coffee Restore ($35 for 12 oz)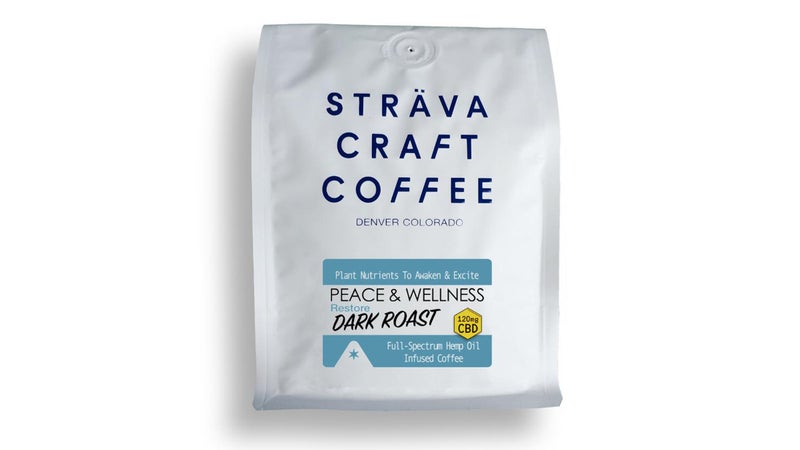 This Colombian-sourced whole-bean coffee is infused with 120 milligrams of CBD per bag, which could help balance out coffee jitters. Strava uses CBD oil that's rich in vitamins B1 and B2, and omega-3 and omega-6 fatty acids. 
---
Infinit Nutrition Cold Brew Performance ($49 for 22.5 oz)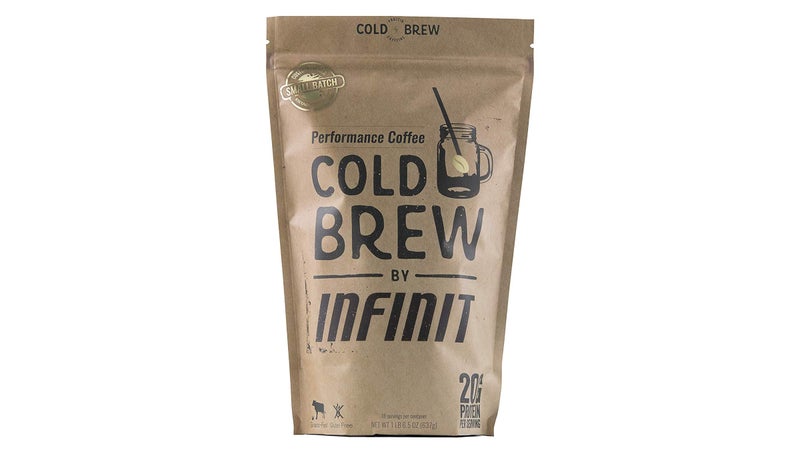 Infinit Nutrition began as a sports-fuel company selling drinks and supplements, and it's now moving into coffee. Each cup of its cold brew has 100 milligrams of caffeine and is blended with 20 grams of whey protein, which makes it an optimal recovery beverage. The result is creamy and just a bit sweet.
---
Four Sigmatic Mushroom Coffee ($19 for 12 oz)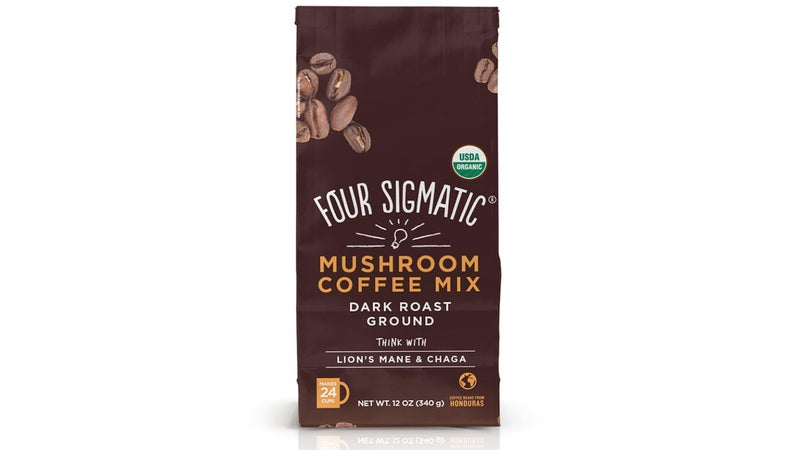 This mushroom coffee uses a blend of lion's mane—thought to improve mental focus—and chaga, both of which are believed to boost immune function. But be warned: this brand has about half the caffeine of non-fungi-infused coffee. (And no, it doesn't taste like mushrooms.) 
Trending on Outside Online