Can a Fasting Diet Help You Live Longer?
A fast-mimicking program called ProLon claims it can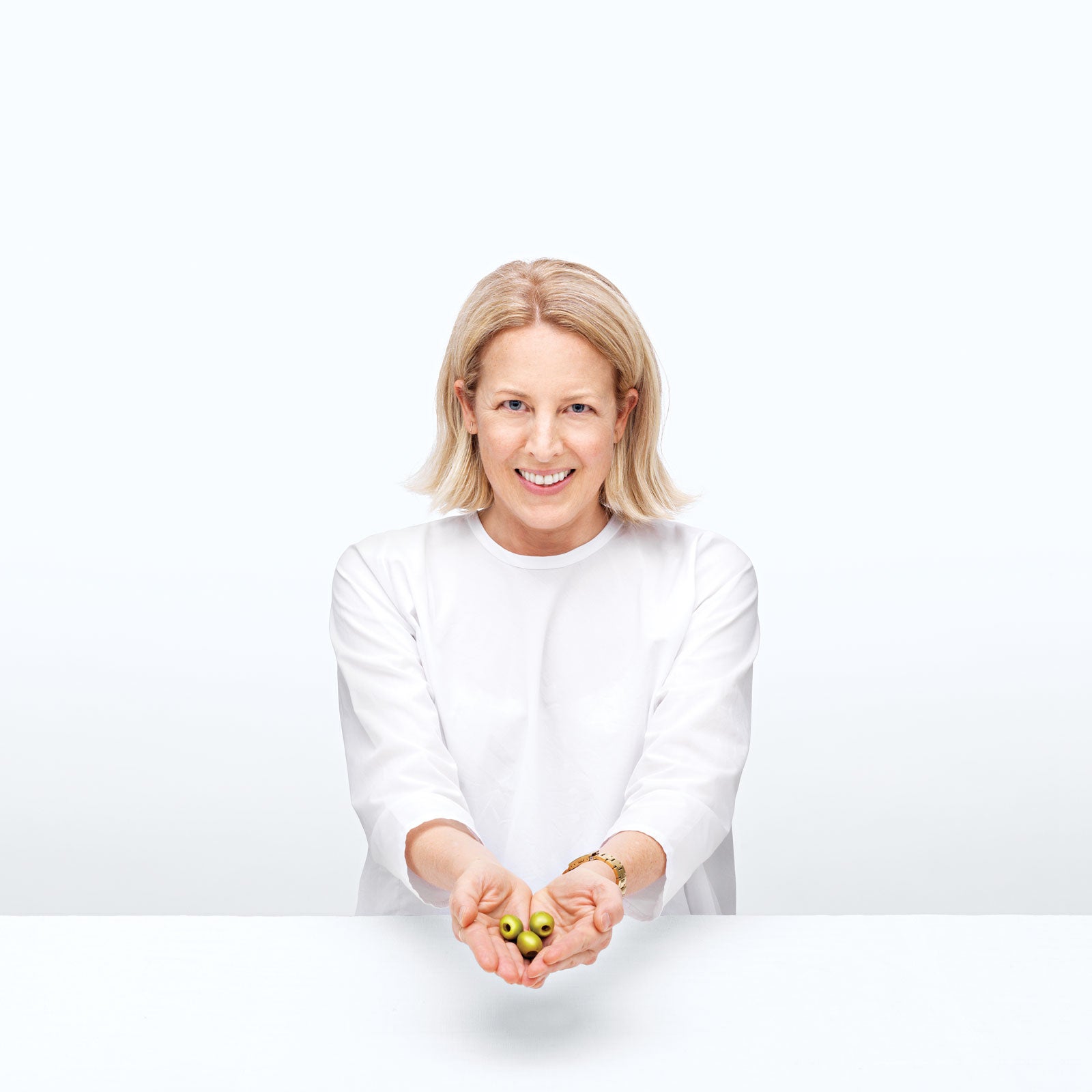 Hannah McCaughey
Heading out the door? Read this article on the new Outside+ app available now on iOS devices for members! Download the app.
I'm counting the number of green olives in my snack. There are seven, and they are exceptionally small. I eat each one slowly. Desperate for more when I finish, I drink the liquid at the bottom of the packet that they came in. I'm on day three of a five-day fast-mimicking diet called ProLon (short for prolonging longevity). It was developed over the past 15 years by Valter Longo, a 51-year-old professor of gerontology and biological sciences and the director of the Longevity Institute at the University of Southern California. Longo is also the author of a 2018 book called The Longevity Diet, and he's been researching aging in relation to calorie-restricted eating for nearly three decades. He believes that fasting plays a role in living a longer, healthier life.
Some say that the most effective fasting method is to drink water and consume nothing else. But people on water fasts should be medically supervised, and it isn't safe to attempt a program like that while working or running after kids. So Longo came up with a five-day, $249 meal kit that delivers a scientifically formulated low-calorie vegan diet. (His profits from ProLon and his book go to his medical foundation, Create Cures.) The goal is to trick your body into thinking you're water fasting while giving you enough food energy and nutrients to perform basic tasks.
A typical ProLon day includes a macadamia nut bar for breakfast, a cup of freeze-dried vegetable soup (plus kale crackers or green olives) for lunch, another cup of freeze-dried vegetable soup for dinner, the occasional small dark-chocolate wafer, as much herbal tea as you can drink, a plant-based omega-3 supplement, and a multivitamin. Total calories: between 800 and 1,150 per day. (An active 30-year-old woman should normally eat about 2,400 calories per day.)
I was eager to try ProLon, to jump-start healthier habits after a summer of overindulgence. Full disclosure: I'm not a fasting neophyte. I'm one of those annoying people who have lived on juice for ten days and embarked on 21-day cleanses without caffeine, sugar, alcohol, wheat, or dairy. These programs share a premise: our bodies need a break from digesting food so that we can heal damaged cells, build new ones, and reduce inflammation, all of which increases our likelihood of avoiding a host of diseases rampant in the U.S. today, including diabetes and cancer.
"When you're fasting, energy is diverted from digesting food to the digestion of components of cells and organs, which are rebuilt upon returning to a normal diet," Longo explains. "It allows the body to kill damaged cells and produce stem cells, resulting in the regeneration and rejuvenation of multiple systems."
I'm one of those annoying people who have lived on juice for ten days and embarked on 21-day cleanses without caffeine, sugar, alcohol, wheat, or dairy.
While fasting is increasingly accepted by mainstream medicine as a useful health practice, many doctors say there haven't been enough long-term studies on its effectiveness, and some worry that forcing a body into starvation mode could slow a person's metabolism or cause hormonal changes in women. Doctors, including Longo, advise against fasting if you're pregnant, diabetic, on certain medications, or generally in poor health. Stacy Sims, a nutrition scientist and exercise physiologist, adds that athletes need to be careful, too. "A therapy that works well in a clinical population cannot be generalized to the active, healthy, athletic population and have the same effects," she says. "The fasting research does not yet include exercise." (Longo is currently conducting clinical trials on fasting and exercise.)
Longo suggests avoiding strenuous exercise during the fast, to avert negative side effects like fainting. On day three, ignoring this advice, I took a morning spin class—and soon regretted it. I felt totally depleted. Otherwise I found ProLon to be an easy program to follow. Everything you need arrives in a large shoebox. Inside are five smaller boxes, labeled for each day, containing all the food you'll eat. The most labor-intensive task is boiling water for soup and tea. There are no hard-to-find ingredients involved or hours spent Vitamixing kale-chia shakes.
I started the fast on a Monday morning and finished on a Friday night. There was a party that week that I couldn't skip, and I won't lie: I wanted to kill my friend who was chowing down on sweet potato fries while I sipped herbal tea. Thankfully, part of the ProLon program includes something called the L-Drink, a vegetable-glycerin concoction mixed with water or herbal tea that helps quell hunger and boost energy. You drink it on days two through five. I gripped mine like a baby bottle.
The hardest part of the fast was breaking my psychological addiction to treats, like an afternoon oat-milk latte or a salted-caramel chocolate bar. I had to find other ways to soothe myself—a walk around the block helped, as did a visit with a coworker. On the plus side, after five days on ProLon, I lost five pounds, and I had an obnoxious amount of energy and mental clarity.
There was a party that week that I couldn't skip, and I won't lie: I wanted to kill my friend who was chowing down on sweet potato fries while I sipped herbal tea.
I asked Longo why I felt so good. He said that his studies on mice have shown that fasting is good for the brain. "At the end of a long fast or fast-mimicking diet, in most people about half of the brain's energy is generated by metabolizing ketone bodies instead of sugars," he says. In other words, I may have been burning more fat than carbohydrates. On low-calorie, low-carb diets like ProLon, the body gradually enters a state of partial ketosis after two or three days.
To break the ProLon fast, you eat small amounts of vegetables, legumes, starches, and proteins for 48 hours. Once you resume normal eating, Longo recommends a pescatarian diet, combining salmon or other fish two or three times a week with otherwise primarily vegan meals, all eaten within a 12-hour window (for instance, between 8 A.M. and 8 P.M.).
What happens if you come off ProLon and go back to eating, say, margaritas and chips and queso? "Our clinical trials suggest that people who have the worst diet will benefit the most from ProLon," Longo says. He adds that doing ProLon regularly—twice a year for healthy individuals on a pescatarian diet who exercise regularly and don't smoke—has inspired some to improve their eating habits. With travel and the routine stresses of life, such inspiration doesn't last forever for me, and my afternoon caffeine-and-chocolate addiction is already rearing its head again. It might be time for round two.
---
Fast Times
There are plenty of popular calorie-restriction methods, just don't dive in without consulting a doctor.
Intermittent Fasting (IF)
An umbrella term for diets that alternate periods of fasting and eating over designated periods of time.
Time-Restricted Eating:
A type of IF that calls for scheduling meals within a set window—for example, eating breakfast, lunch, and dinner between 7 A.M. and 7 P.M.
Alternate-Day Fasting:
Eating normally for 24 hours, then taking in 25 percent of your caloric needs for 24 hours.
The 5:2 Plan:
Eating normally for five days, then consuming 25 percent of your caloric needs each day for two days.
Fast-Mimicking Diet:
A multi-day, low calorie plan like ProLon (see "Hunger Games," right) that features foods that are low in carbs and protein and high in fat.
Water Fasting:
This approach requires medical supervision. You drink only water for periods ranging from 24 hours to several days.
Trending on Outside Online